Saving Money on Homeschool Supplies
As an Amazon Associate I earn from qualifying purchases. For more details, please see our disclosure policy.
This September marks our 12th year of homeschooling. Wow. I love this life we've chosen. It hasn't been without its challenges, that's for sure. But, it's been good.
Back in the day, 2002, to be exact, we had three kids five and under and very little money. The idea of private school was preposterous, but we really wanted to make sure we gave our kids an exceptional education. I had been a public high school teacher and felt convicted of my responsibility to shepherd my child's education.
Homeschool was the most economical option for our family to pursue the schooling of our choice. It still is — as far as I can tell. I was stunned years later to find out that my friends whose kids went to public school had to pay for things. Huge lists and 100s of dollars of things! When I was a kid, my mom paid five bucks to join the PTA and that was it. Obviously, times have changed.
Honestly, no education is free. There are money as well as time, resource, and opportunity costs. This post isn't about why to homeschool — you can read my thoughts on that here — it is, instead, a look at how to pay for it.
For the curious, here are the calendar year costs of what we've paid for homeschooling over the years, including a breakdown as to how many kids I was teaching each year.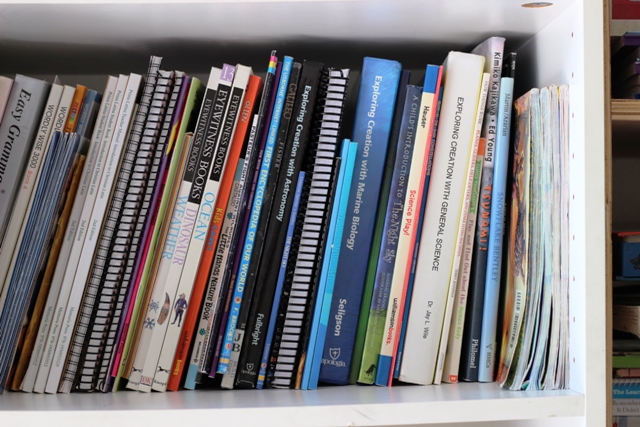 What it costs to homeschool (at least in dollars and cents):
2002 – 1 student – $376
2003 – 1 student – $514
2004 – 1 student – $870
2005 – 2 students – $485
2006 – 2 students – $560
2007 – 3 students – $860
2008 – 3 students – $560
2009 – 4 students – $1155
2010 – 4 students – $1200
2011 – 5 students – $2700 (includes paying piano, Latin and science teachers)
2012 – 5 students – $2900 (includes paying piano, Latin and science teachers)
2013 – 6 students – $1920 to date (includes paying Latin and science teachers)
You can see that once I started outsourcing music, language, and science, our costs started to go up. That's okay since I got more time in exchange that I could spend on the other kids.
This year's expenses are lower since our piano teacher moved to Australia last winter/spring and we haven't found a replacement. And obviously, the year's not done yet, so this number will probably rise in the coming months. But, there you have it.
While I'm sure there have been areas where I was too extravagant and could have cut expenses, I think we've done okay. Here are some ways that we've saved money over the years:
How to save money on homeschool supplies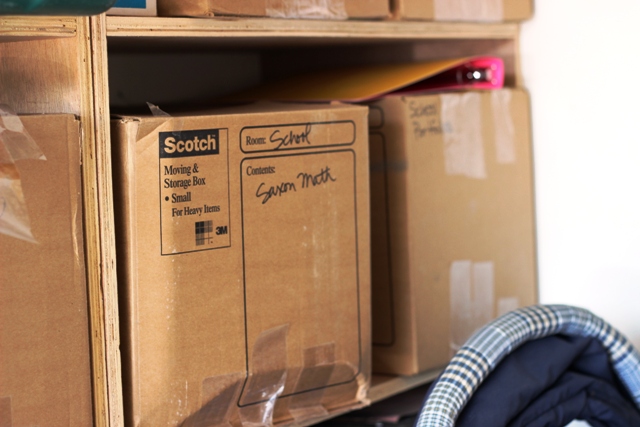 1. Save books to use with the next kid.
Just like I save hand-me-down clothes, I also save books that I know I will use for the next kid. They're getting a bit tattered by the time they hit the end of the line, but that's okay. We're saving money for other things.
(Don't worry my little caboose won't have Last Child Syndrome. She gets more than her fair share of everything.)
2. Borrow from friends.
Thanks to the kindness of friends, I've been able to borrow more expensive texts for which I can't find room in the budget. If I know a particular resource is going to have a new edition, I've learned NOT to buy the old one because it will be obsolete before I can use it on the next kid.
(This has happened with our science books. Since the kids go to an outside science class, they need the current edition so it's easier to follow along in class.)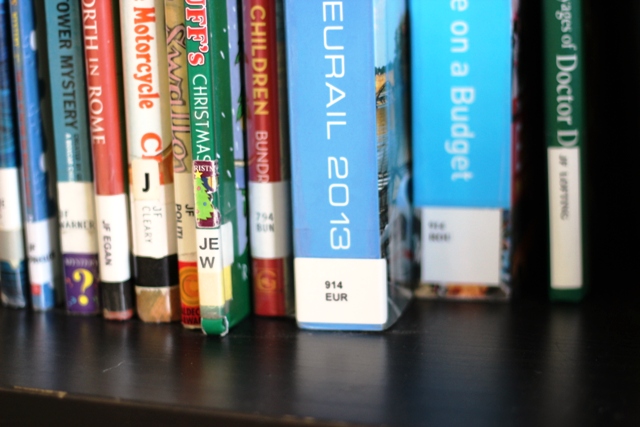 3. Borrow from the library.
There is an amazing number of resources available through the library — both digital and paper. We regularly have 50 to 100 resources checked out from the library at a time. Yes, there are fines every so often when I fail to get it back soon enough, but over all, the library is worth its weight in gold.
4. Buy used.
I've had hit-or-miss luck with used curriculum I've purchased via eBay. Sometimes it's worked out just fine; sometimes not. Again, with the science resources — it's happened more than once that I bought an old edition that didn't match current support that the publisher offered or didn't match what the rest of the class was doing.
However, buying used can be a great way to cut homeshooling costs.
5. Use Swagbucks.
I love Amazon. We have Amazon Prime which makes it so easy for me to order a book that we need next week and actually have it arrive in time. (The library, while free, is not always quite so accommodating.)
A way to save on Amazon is to redeem Swagbucks. (That's my referral link.) You can earn Swagbucks through internet searches, watching videos, taking surveys, and referring friends. Over the years we've saved up the Swagbucks and redeemed them for Amazon gift cards to use for Christmas gifts and school books. It certainly doesn't pay for them all, but it helps alleviate some of the cost.
Homeschooling is not "free". No education system is, not really. We pay through time, money, resources, and missed opportunities. But, there are ways to save when you homeschool.
How do YOU save on school supplies?