Easy Weeknight Crockpot Meals
As an Amazon Associate I earn from qualifying purchases. For more details, please see our disclosure policy.
As back to school season gears up, it's time to dust off that slow cooker! Using these Easy Weeknight Crockpot Meals, you can prep dinner in the morning to save time and stress less while you figure out that whole new school routine!
Whether you send your kids off to school or teach them yourself, the start of the school year can be busy! So many school routines to learn and good habits to get back into. Give yourself a break with these easy weeknight crockpot meals to take the edge off the witching hour.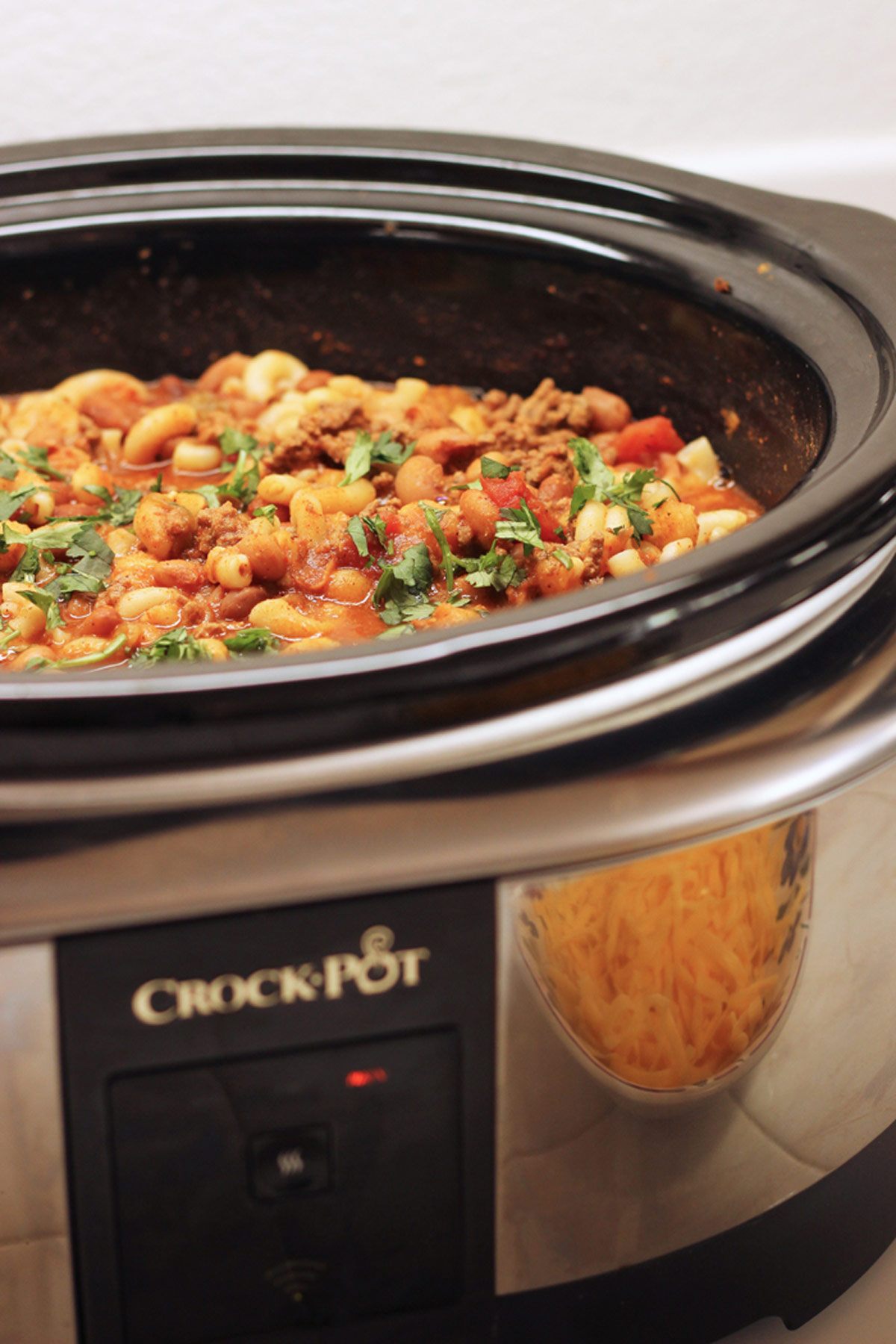 I feel like Back-to-School season is akin to going to battle. No matter how you choose to educate your kids, there's a huge shift in schedules, routines, and yes, meal planning. No more haphazard dinners of ice cream and popcorn!
Time to figure out drop-off and pick-ups, new classes, new routines, and what to serve for dinner! Easy Weeknight Crockpot Meals can be a saving grace during this transition time and into the fall and winter months.
Why It Matters
You save time. When you load the slow cooker in the morning or even the afternoon, you are buying yourself some time later. When you're busier in that afternoon rush, you won't have to figure out when you'll make dinner; it's already made!
You stress less. Knowing that dinner plans are sorted will allow you to enjoy the daze a little bit more and stress less. There are so many benefits to managing your stress. Who knew the Crock-pot could help with that?
Special Equipment
Obviously, you need a slow cooker in order to prep these Easy Weeknight Crockpot Meals, but there are a few other tools that can make your meal prep and clean-up easier.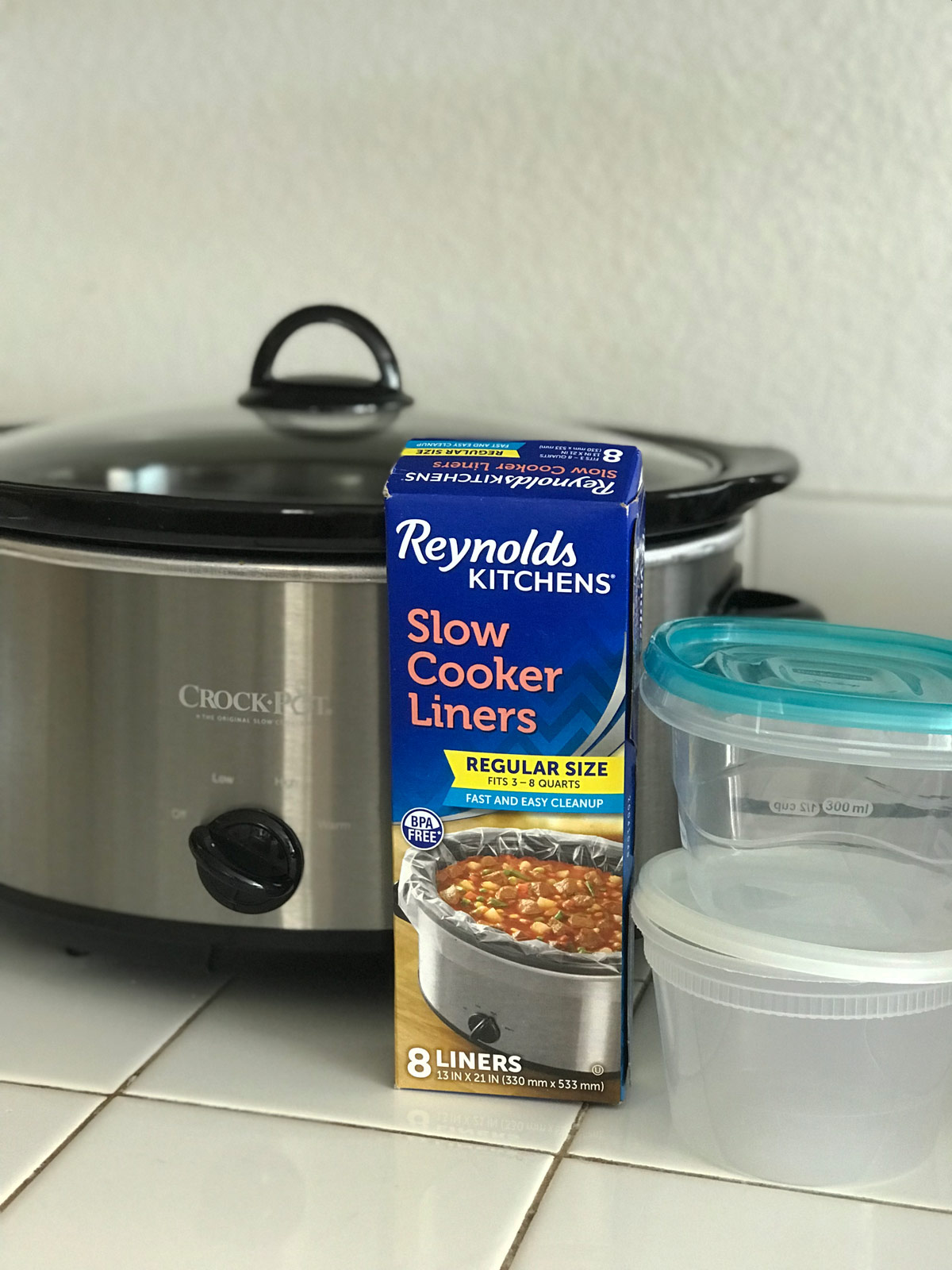 Slow cooker or Instant pot with slow cooker function – I have slow cookers in several sizes and shapes which allows me a lot of versatility in what I make. One fall I used the slow cooker for an entire month! If you want something that multitasks, an electric pressure cooker with a slow cooker function can be a good option.
liners – You can purchase slow cooker liners to make clean-up a breeze. These are heat safe and disposable. Reynolds makes some as do some other brands.
airtight containers – Whether you're prepping the components for your crockpot meal in advance, storing leftovers, or making extra to freeze, have some airtight containers on hand to make things easy.
Meal Ideas
There are so many great things you can slow cook. Consider one of these easy weeknight crockpot meals:
whole chicken, wings, and pieces
ribs
egg bakes
casseroles
enchiladas
lasagna
meatloaf
hot sandwiches
taco and sandwich fillings
soup
stews and chilis
beans
potatoes (baked as well as buttered)
Tips for Success
While slow cooking is a fairly easy process, there are some tips to keep in mind for optimum success when you make these easy weeknight crockpot meals:
It's okay to skimp. The Crock-pot is great for braising cheap cuts of meat which can be a little tough and require longer cooking times. Perfect for slow cooking!
Go big and freeze extra for later. It's so easy to prep a big batch of chili, pasta sauce, beans, soup, or stews in the Crockpot and freeze extra for later. Having a stash in the freezer will save you time, money, and effort in the weeks to come.
Use the right size pot. For best results, your slow cooker shouldn't be more than 2/3 full. Match your recipe to the right size pot.
Prep ahead. Remember you can prepare freezer crockpot meals in advance to save even more time!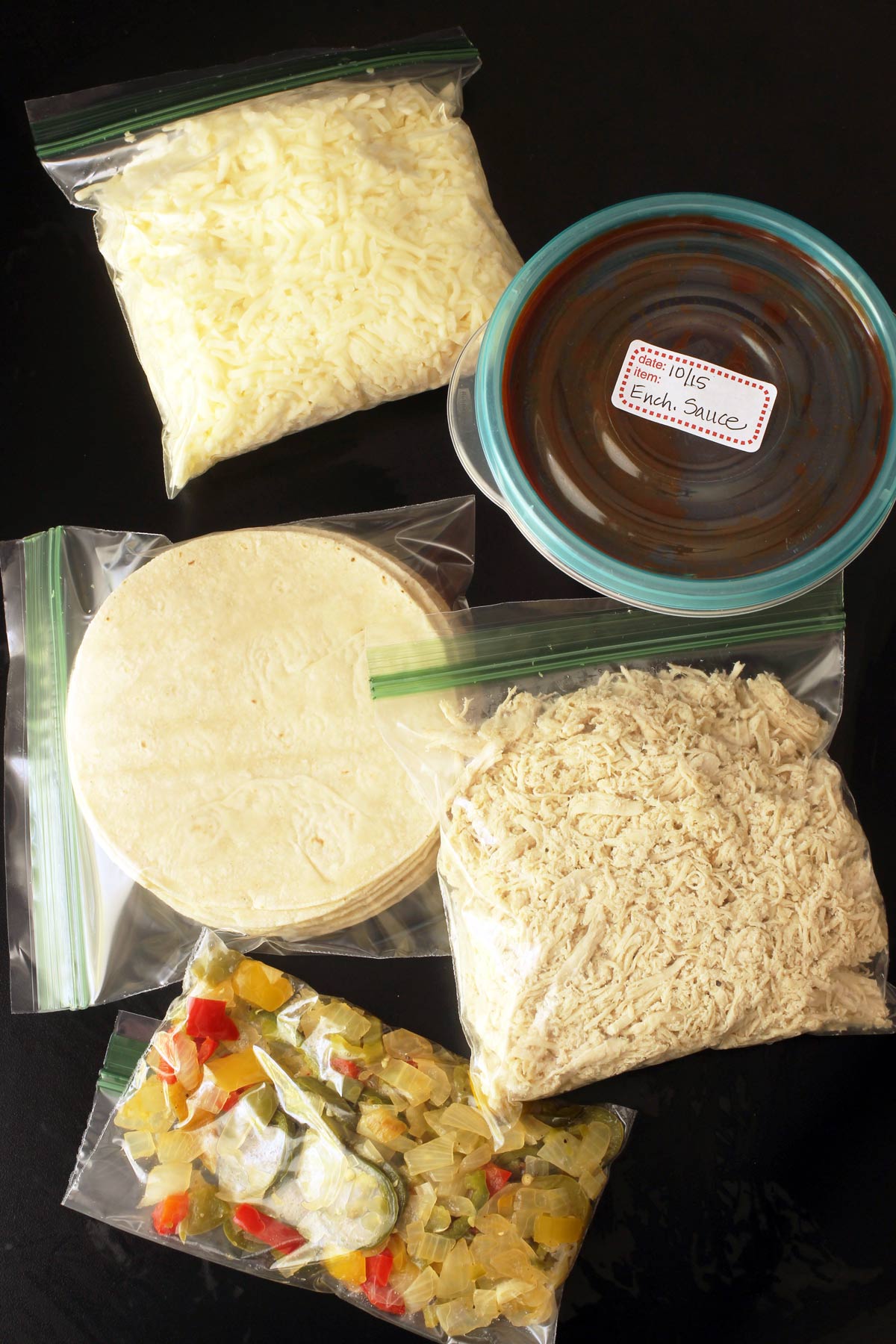 Recommended Recipes
Check out these Easy Weeknight Crockpot Meals from busy moms who know you need to take it easy.
Pork Carnitas Tacos
Love the Carnitas Soft Tacos that you order at the local taco shop? Bring that delicious goodness to your home kitchen. Using the slow cooker makes the process super easy. You will wow your crowd with these delicious homemade Carnitas Soft Tacos.
Check out this recipe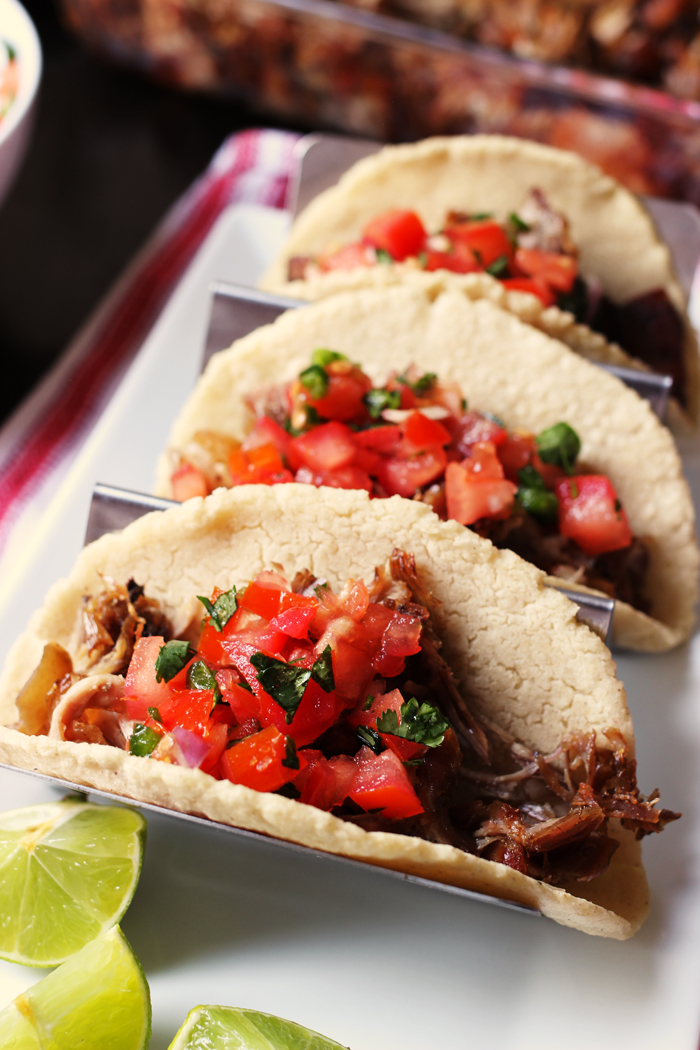 Easy Crock Pot Taco Soup
Crock Pot Taco Soup is a delicious and easy meal that the entire family will love. It's perfect for busy school nights, but can be enjoyed anytime!
Check out this recipe
Gluten Free Meatballs
Easy, flavorful gluten free turkey meatballs made with ground flaxseed in place of breadcrumbs. Load the slow cooker and be on your merry way!
Check out this recipe
Calico Beans
Calico beans are baked beans with ground beef and bacon. A blend of kidney beans, butter beans, and pork and beans for unique and filling baked beans dinner!
Check out this recipe
Nashville Style Shredded Hot Chicken
Bring the flavor of the south into your kitchen with an easy, slow cooker shredded chicken recipe inspired by Nashville's iconic "hot chicken."
Check out this recipe
Crockpot Baked Potatoes
Recipes that let you "set it and forget it" are some of the best. These Crockpot Potatoes are no exception. Come home to a pot full of baked potatoes all set for dinner!
Check out this recipe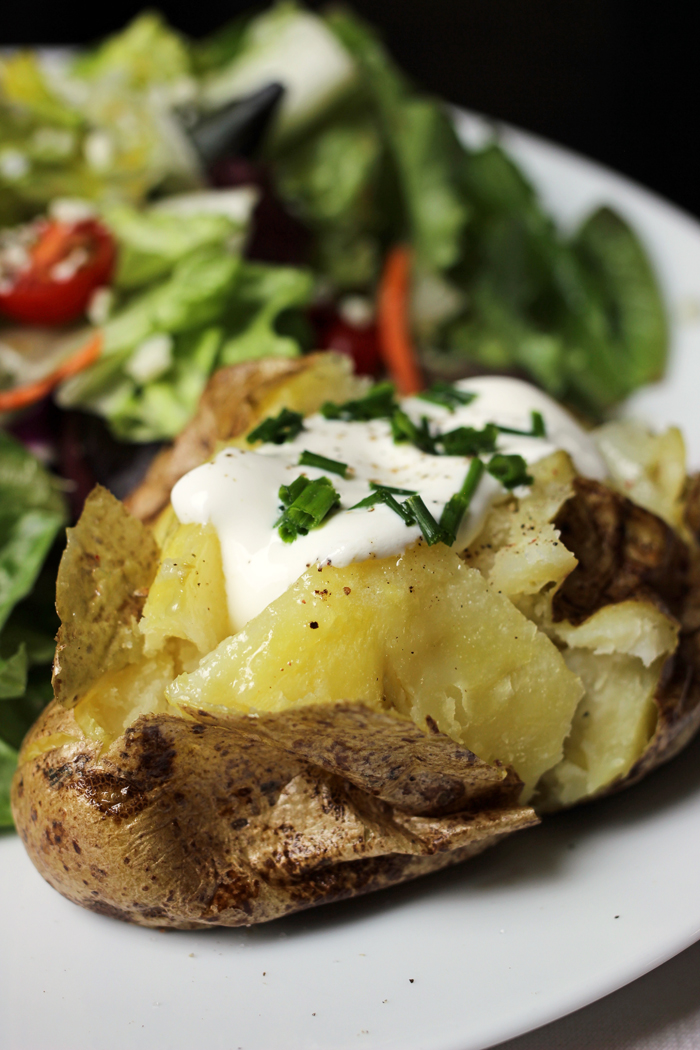 Beef Brisket Soup
Family and friends will love this recipe for Beef Brisket Soup, and if you're really lucky you just might have some left for lunch the next day!
Check out this recipe
Crockpot Lasagna with Ricotta Cheese
Crockpot Lasagna with Ricotta Cheese is a time saving dinner win! It is made with an Italian sausage marinara sauce, herbed ricotta, and shredded cheese.
Check out this recipe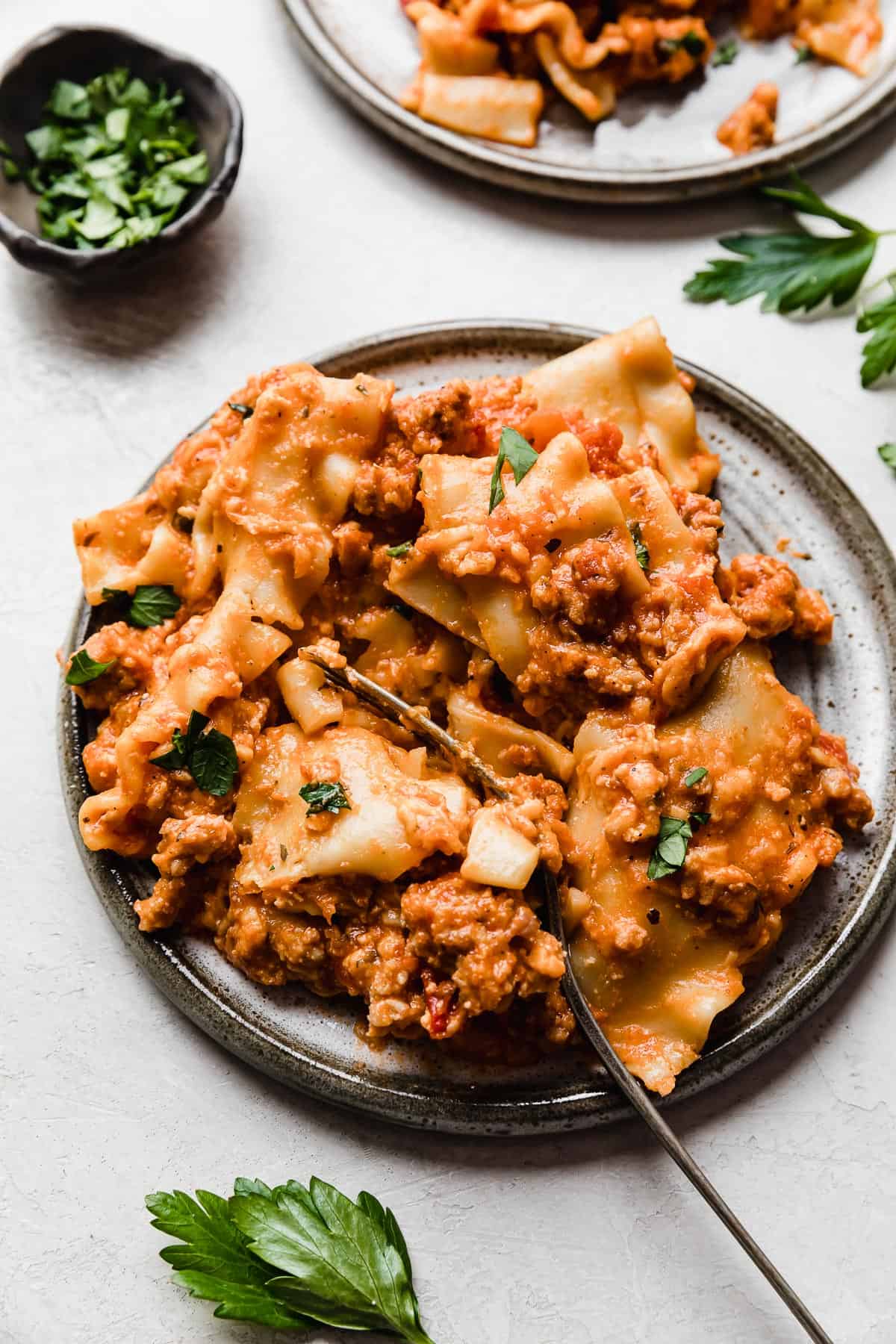 Bean and Meat Crockpot Enchilada
Let the slow cooker do the work for you with these lazy cook enchiladas. Simply layer beans, meat, tortillas, cheese, and sauce, for the simplest delicious Crockpot Enchilada.
Check out this recipe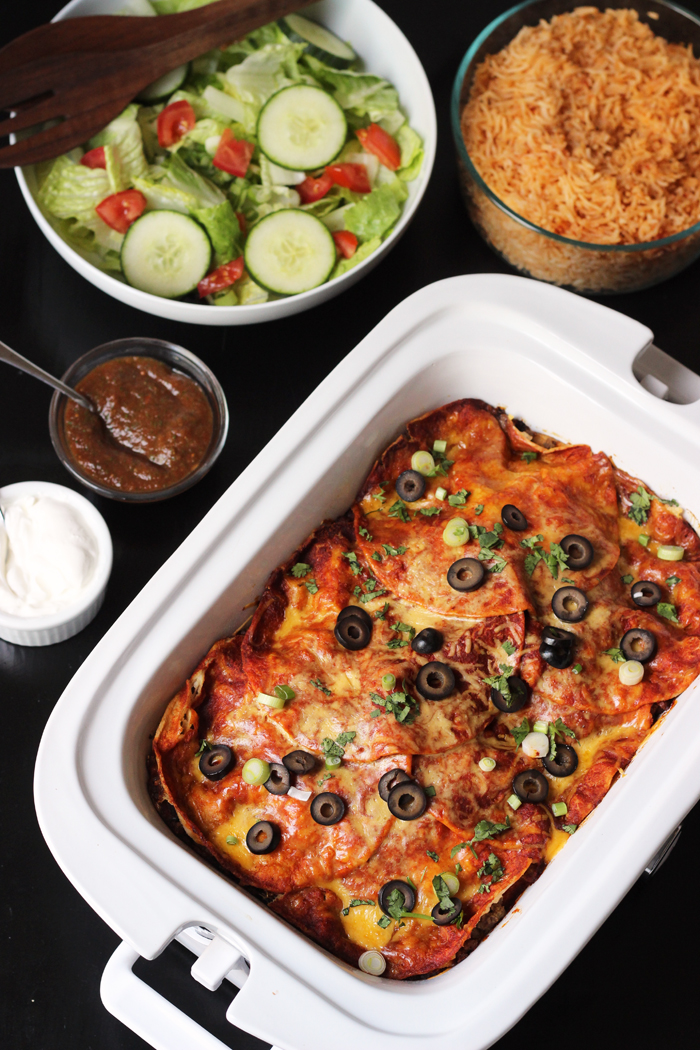 Crockpot Chicken Parmesan
Saucy, cheesy, and easy, this Crockpot Chicken Parmesan is an easy version of an Italian-American favorite!
Check out this recipe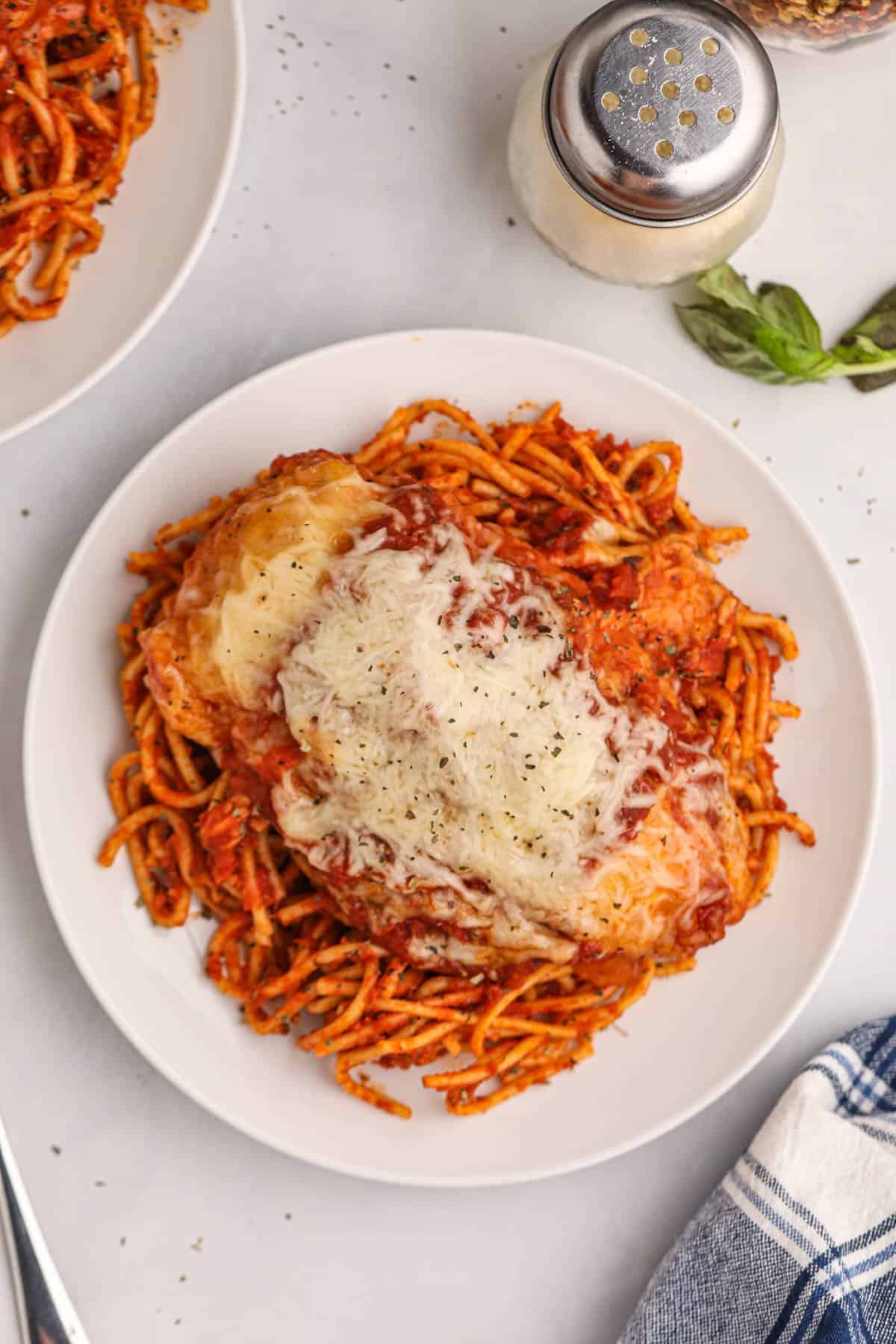 Slow Cooker French Dip Sandwiches
These Slow Cooker French Dip Sandwiches is an easy and hearty recipe for any day of the week. The beef chuck roast is seared then cooked slowly in the crockpot with the au jus for enhanced flavor!
Check out this recipe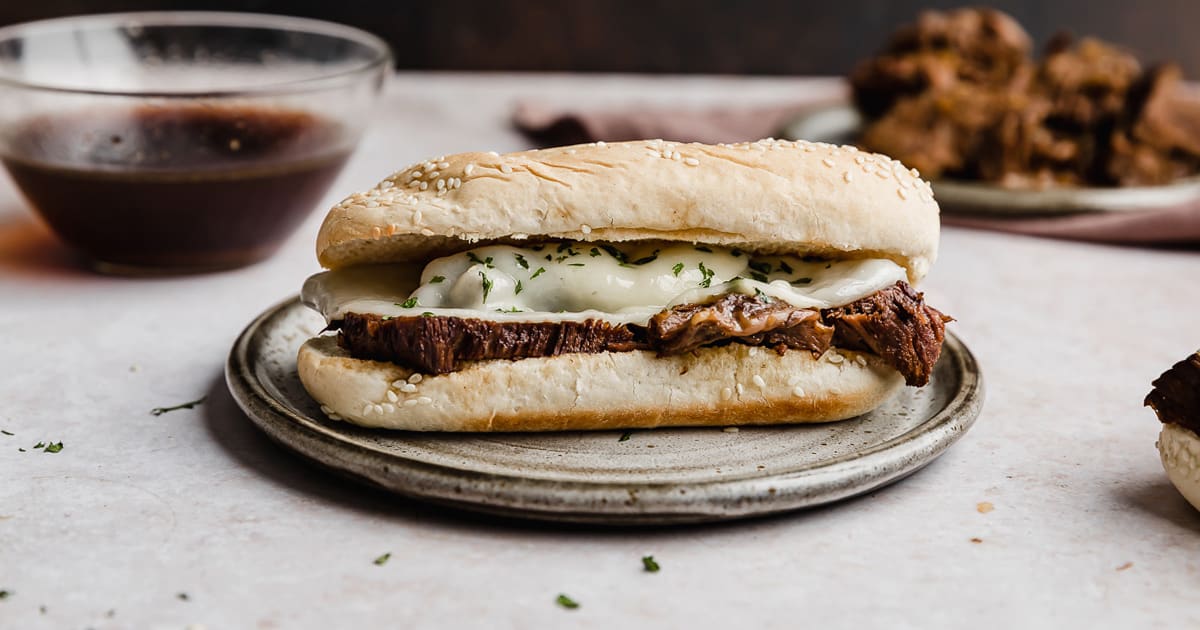 Easy Crock Pot Breakfast Casserole
Serve breakfast for dinner with this Sausage Breakfast Casserole, and you will love how quick and easy it is to make!
Check out this recipe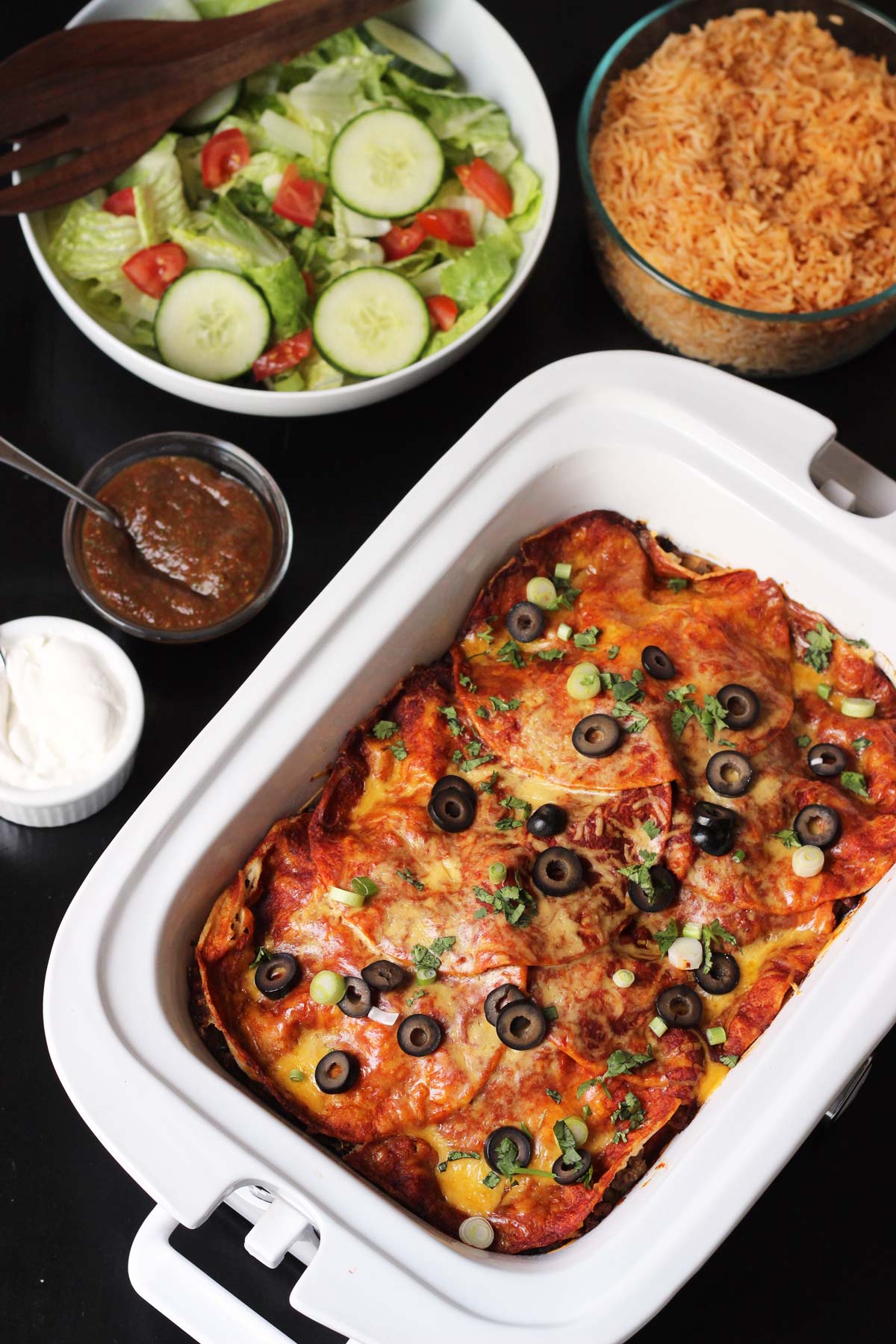 More Time-Saving Tricks
What works for you?
Leave a comment below and let us know what works for you.