Organizing Tricks for the New School Year
As an Amazon Associate I earn from qualifying purchases. For more details, please see our disclosure policy.
With the new school year comes a chance at a fresh start. Let's get set up for success! Try these tried and true organizing tricks for the new school year.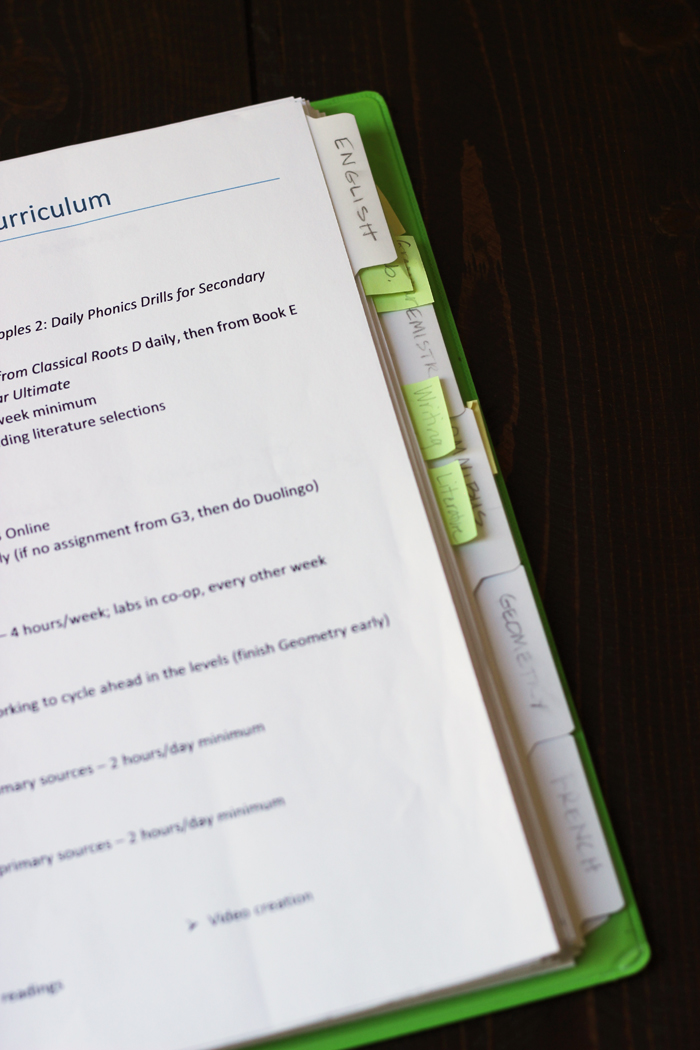 I am not a schedule-y type person. I've been more of a go-with-the-flow type person; despite all my lists and organizing things, it's true. Being organized actually allows me be a little more go-with-the-flow. If I've done the important, time-sensitive things, then I can enjoy whatever happens in the moment without worrying that the world will stop spinning — or whatever anxiety I can dream up in that moment.
This year, my 16th in formal homeschooling, is one that sees me more organized than I have ever been. I've surprised even myself. I'm not sure what it is, but I'm finally getting in a groove.
And it only took 16 years.
With some trial and error, I've discovered some organizing tricks that help me keep my head on straight once school starts. Whether you homeschool, private school, preschool, or public school, I'm pretty sure these organizing tricks will work for you, too!
Organizing Tricks for the New School Year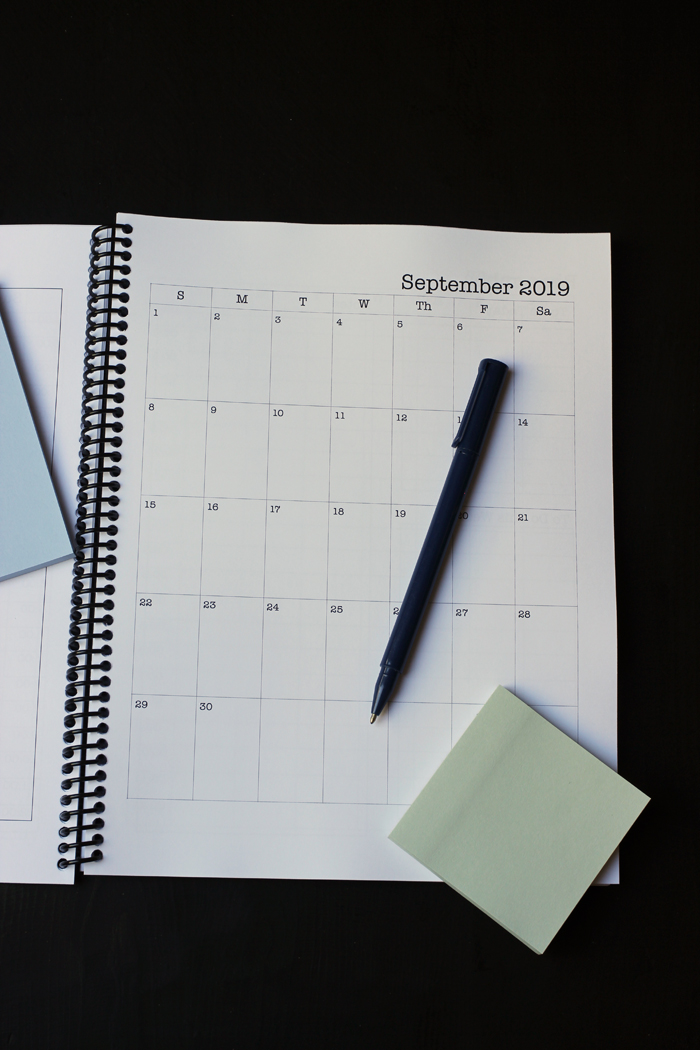 Create a master calendar.
I love google calendar. I am able to coordinate our family events, my work obligations, and personal appointments and sync it between my phone, ipad, and computer. I'm also able to sync events with my husband and older kids and with my assistant, making sure that everyone knows what's what.
But, I also love paper. I use my Print & Go Planner to track goals and big priorities.
This year my kids are using the Print & Go Student Planner to do the same. It's a way for me to equip them for life — and make sure school work gets done.
There's no excuse for any of us to be confused.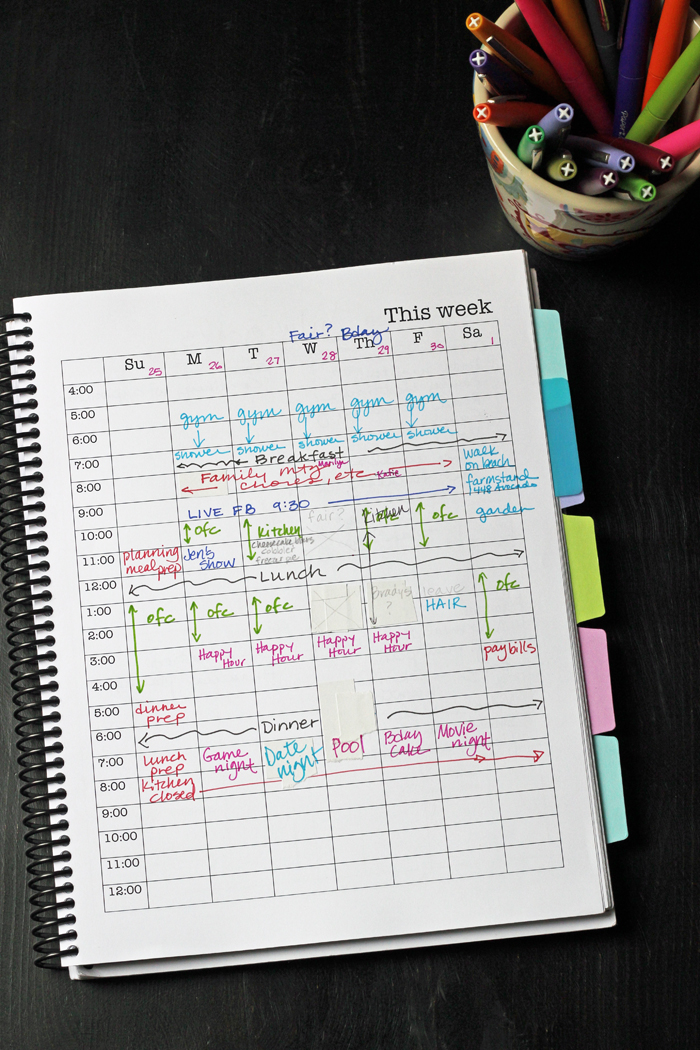 Create a time budget or schedule.
Past experience has shown me that I have to budget my time as well as my money. If I don't give every minute or hour a name or a purpose, I won't get done the things that I need to go.
Each week I set up my weekly calendar set up in my planner so that I can keep some rhythm and equilibrium in my days. I'm not filling up every minute with something to do. Rather I'm trying to draw boundaries for the things that I need to do and not let them creep in on down time or family time.
For instance I'm hoping to quiet evenings in the new school year. I want the after dinner hours NOT to be about computer time, but about stories and games, family nights and decent hour bedtimes. We'll see how it goes, but there's no way it can't happen if I don't try.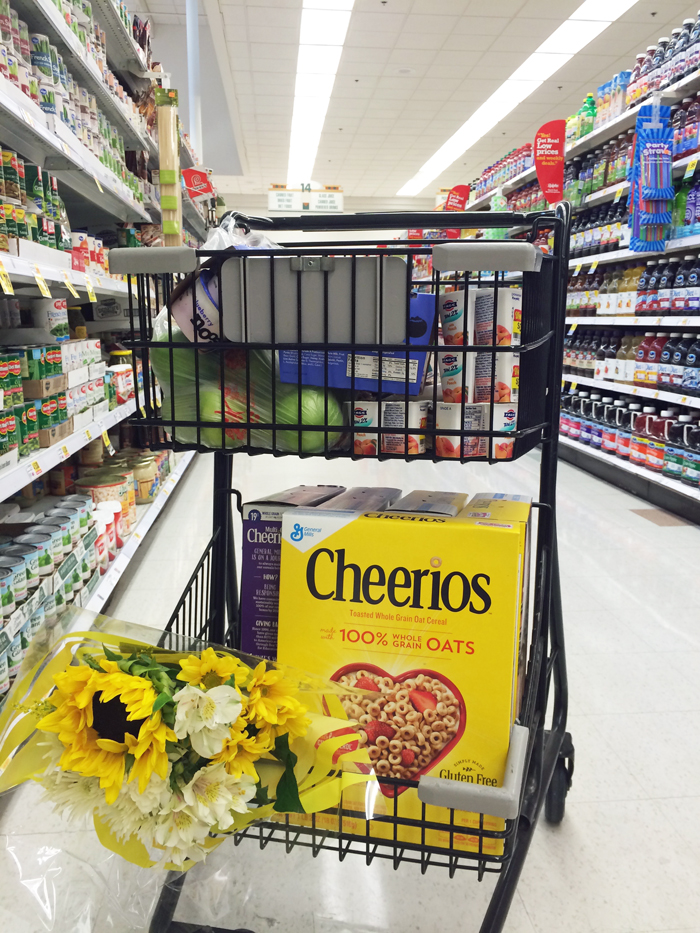 Get the meal plans and grocery lists going.
Since the days will be pretty full, I need my kids to be able to feed themselves and/or have many meals already prepped. I'm building breakfast and lunch meal plans with ready-to-go grocery lists so that I can let my husband do the shopping for me. We share a grocery list on Reminders so I can easily communicate what we don't already have at home.
Check out these grab and go dinner plans that come with the pre-prepped grocery lists if you need some help.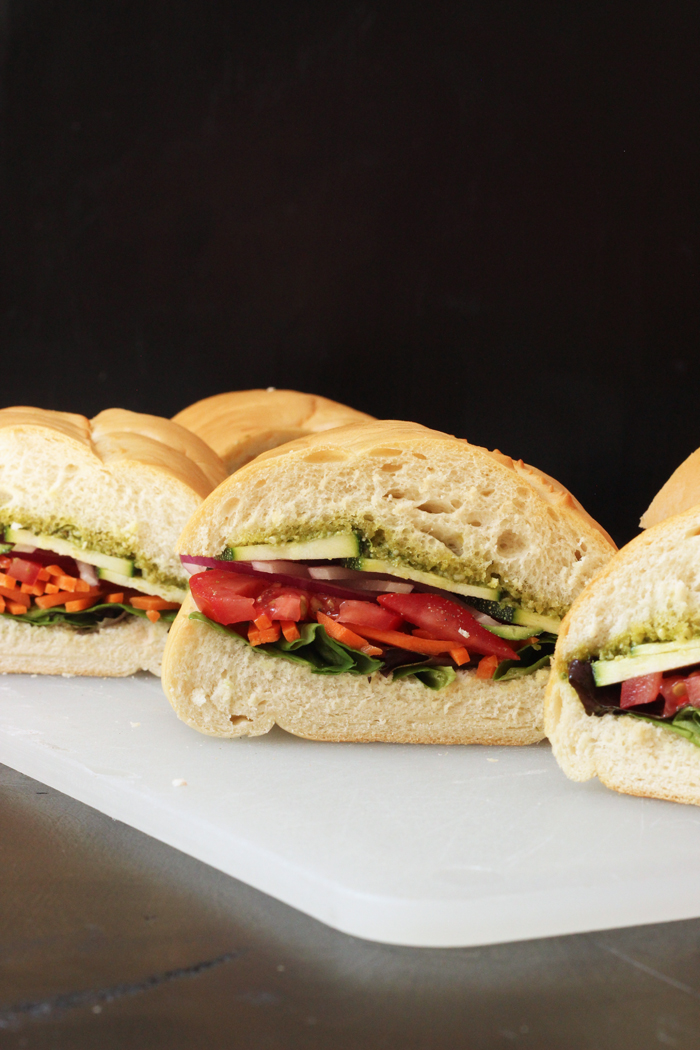 Plan for school lunches.
Even though we homeschool, I plan to pack lunches the night before — or have kids do it, so that each can just grab his lunch when he's ready for a break.
Since we came home from England, we've talked about making our own Pret a Manger food at home. Veggie Pesto Sandwiches and my favorite Picnic Sandwich are really good for this. Children, count on eating them a lot this year!
Need more ideas? Try these:

Stock the freezer.
Freezer cooking is a miracle activity to bridge the gap between your time and a homecooked meal. It has saved my bacon on a number of occasions. We'll be doing more of this in the next couple weeks to prepare for the exhaustion that accompanies the first day of school.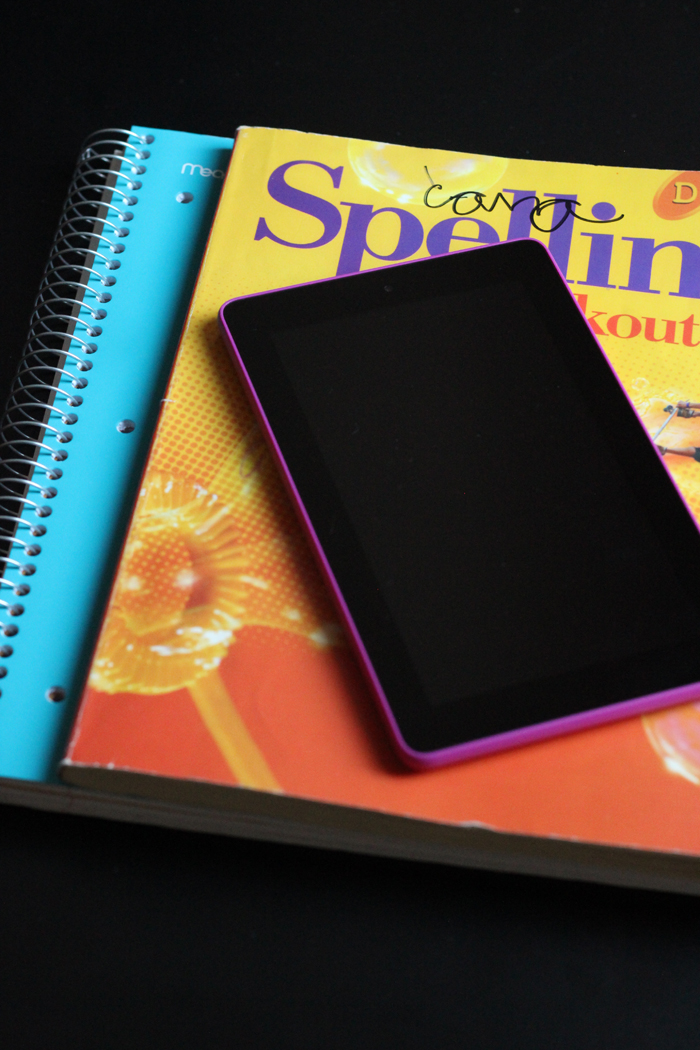 Plan for school.
While I am loathe to go back to school already, I know we must. One son, our high school senior, will be taking some community college classes as well as several online. He starts in just a week. Our college junior starts the week after. FishBoy15 will be in 10th grade — how did I get here, people?! — and he's taking several online classes for math and Spanish.
My inbox is full of emails from our different online schools, instructing me about all the different software we need to get familiar with. My work is cut out for me even though I'm not teaching all this stuff!
Thankfully, for the younger three, we already own all the books. #handmedowns Since we use kindles for homeschool, I won't have a ton of printing to do, just churn out digital to-do lists and set up binders.
Not all of you need to coordinate the education of five kids. But, if your kids attend schools outside the home, you still have lots of responsibilities to manage. I'm amazed at what my public school friends have to do: buy uniforms, purchase school supplies, pay extra fees, attend meetings, and what not. In the same way some look at me and say, "I could never…."
Well, right back atcha, sister. It makes me tired to think of public schooling. I think that's pretty funny, actually. To each her own, eh? 😉
Whatever planning for school looks like for you, get with it!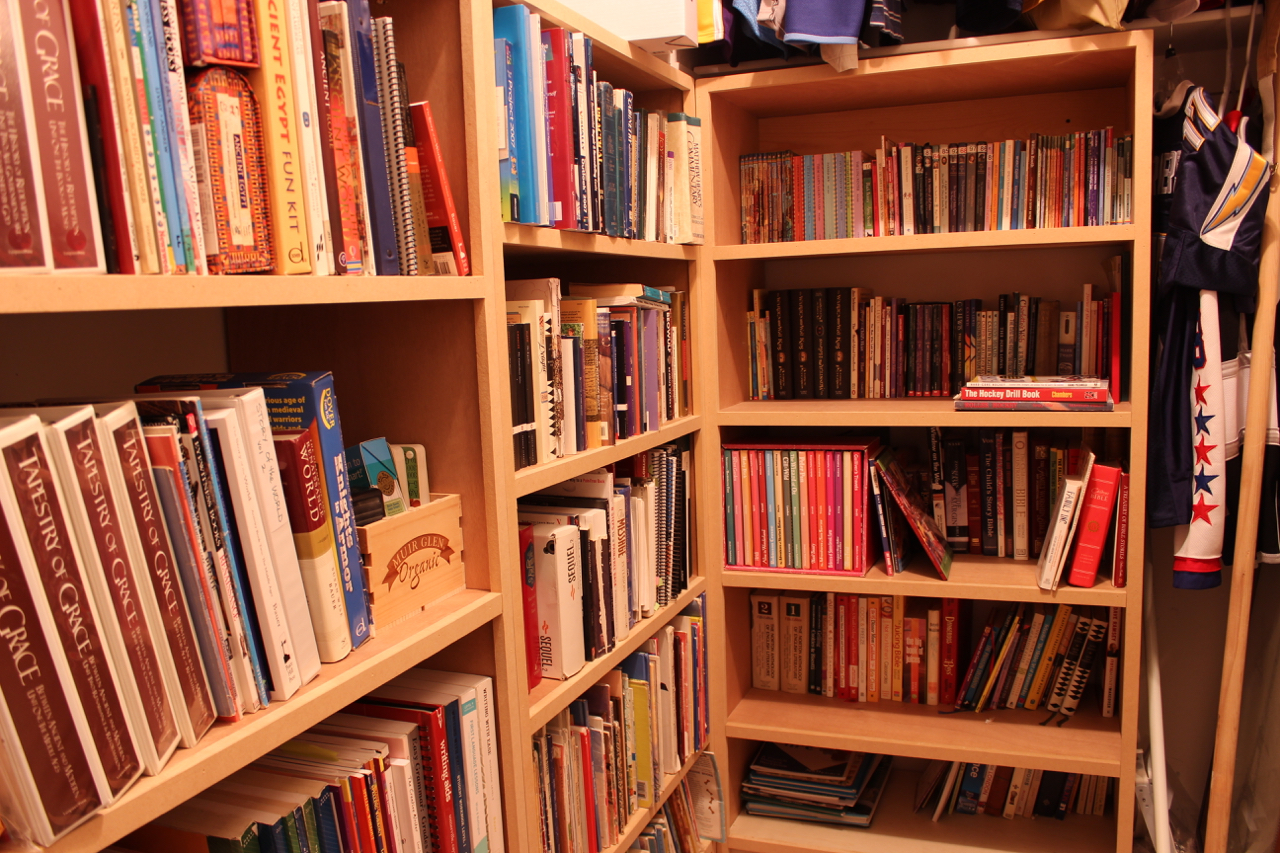 Clean the workspaces.
My agenda this week includes gutting our school room and home library, ditching what we don't use anymore, filing away last year's stuff that I haven't touched since we went to England, and otherwise locating everything we need for the new year.
We're finally getting rid of the PC that I bought at Best Buy four years ago that never really worked. FishPapa wiped it and reset it to factory settings, and it's still a piece of junk. A piece of junk that's been taking up space in my school room. Out with it!
If your kids have a special spot for homework or homeschooling, get it all spic and span so they can easily do what they need to do. Or at least not have an excuse not to do it!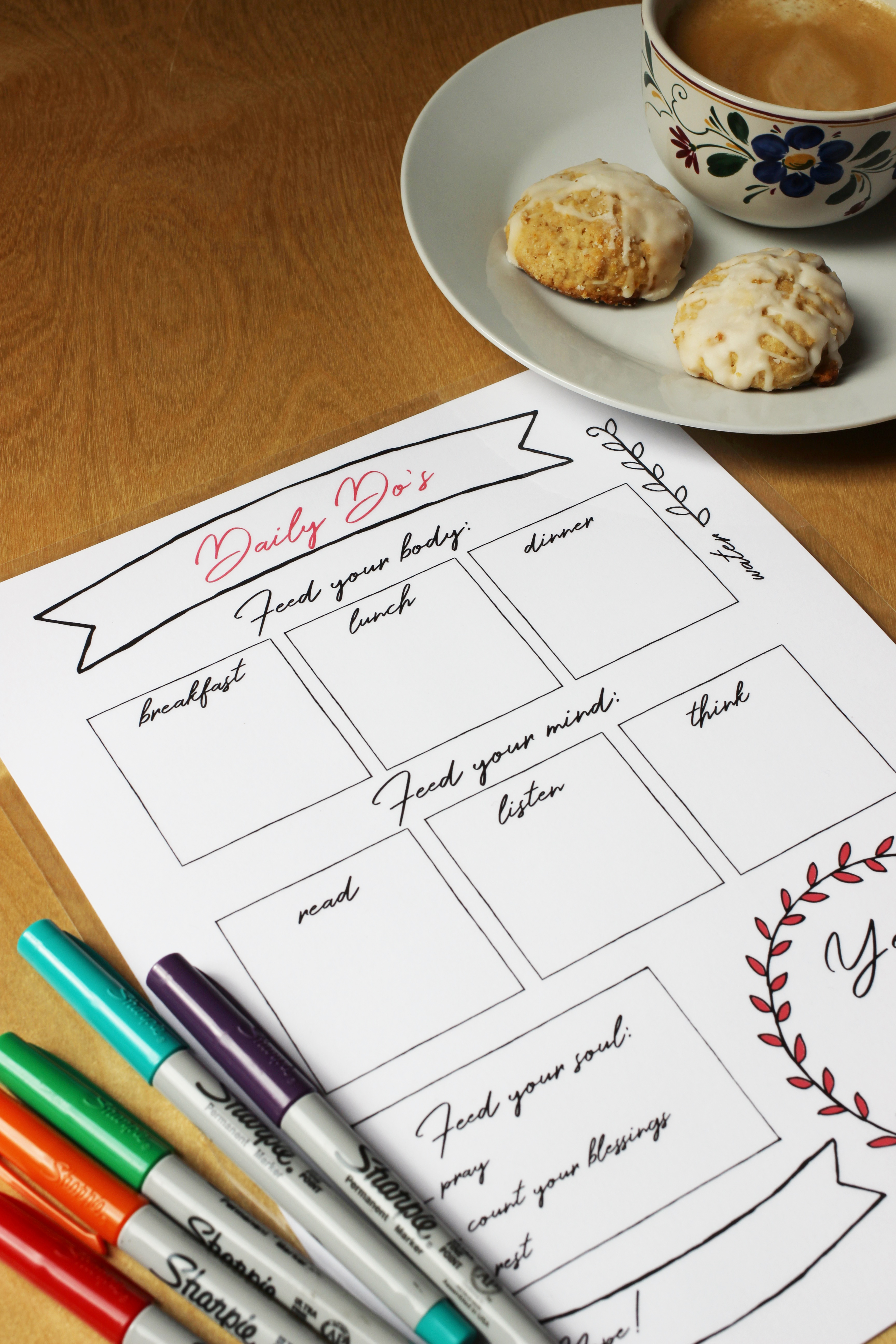 Set up your daily do's.
My planner is my faithful sidekick during the day. It holds my different lists as well as my daily/weekly/monthly Post-it Note to do list. I know that if I make a plan, I can do great things — even if every day doesn't obey me.
I truly want to make the best of this new year. It's FishBoy16's last year of school under my tutelage. It's been a great ride. He's getting on another road eventually. I hope this year the rest of us can establish some better habits, that I'll have more down time and more peace, that their time won't be squandered, and that we can make the most of the time we have together.
What are YOUR favorite organizing tricks?