DIY Fairy Wings
As an Amazon Associate I earn from qualifying purchases. For more details, please see our disclosure policy.
Let your child's imagination take flight with these simple DIY Fairy Wings from Life as MOM contributor Janel.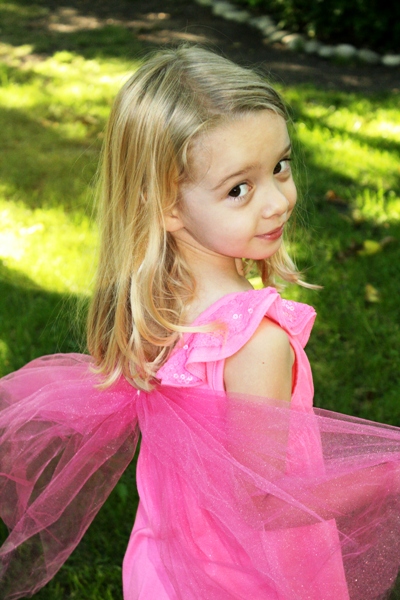 photo: Janel Piersma
Our family has been in transition for the last couple of months. We moved out of our rental home in Virginia, stayed with some friends for a few weeks, and are now living a rather nomadic existence in California for the summer while we house-sit for friends during my husband's summer internship. Thankfully, my kids have been flexible and are enjoying seeing friends and family. Although they had to leave all their toys behind in Virginia, they still have fun using their imaginations at play time.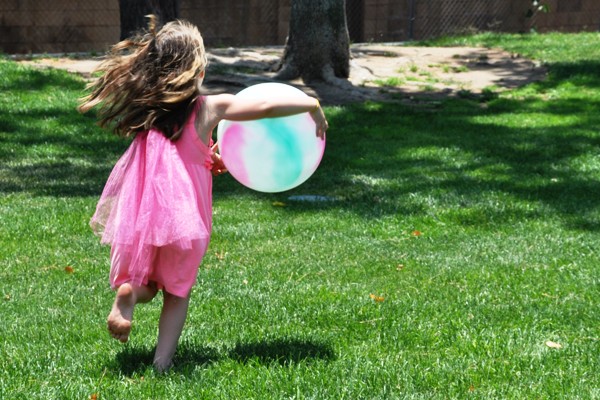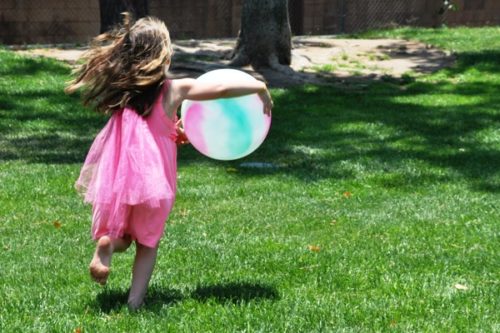 All Other Photos: Jamie Getskow Voeltz
When we arrived at my parents' house last week, my girls wanted to play in the backyard right away. Dressed up in their newly acquired dollar-store dress-up jewelry, they decided that they wanted to play fairies. Unfortunately, the did not get any fairy wings during our trip to the store. Well, my mom is super creative and within minutes she had fashioned some cute fairy wings for the girls with some spare fabric she had at home. She even had enough materials to make a couple of extras for the FishChicks to enjoy as well. A fairy-good time was had by all the girls!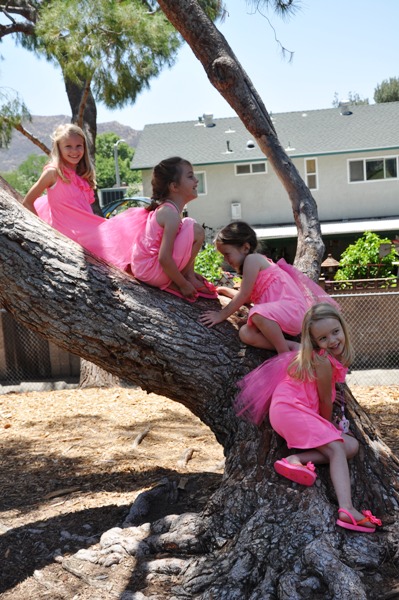 Here's how you can make your own:
DIY Fairy Wings
Supplies:
tulle or other fabric netting
scissors
string or yarn
large safety pin
Instructions:
Cut a length of tulle that is about 54 inches wide by 28 inches.
Fold it in half to create a rectangle that about 27 inches by 28 inches and has a double-thickness. Place the folded edge at the top on your work surface.
Gather the fabric accordion style and then pinch it in the center to make a wing shape. Wrap a small amount of yard around the center and tie it off tightly. Cut off the ends.
Thread the safety pin through the center of the wings and pin it to the back of your little fairy's dress or shirt.
Let her fly to her heart's content.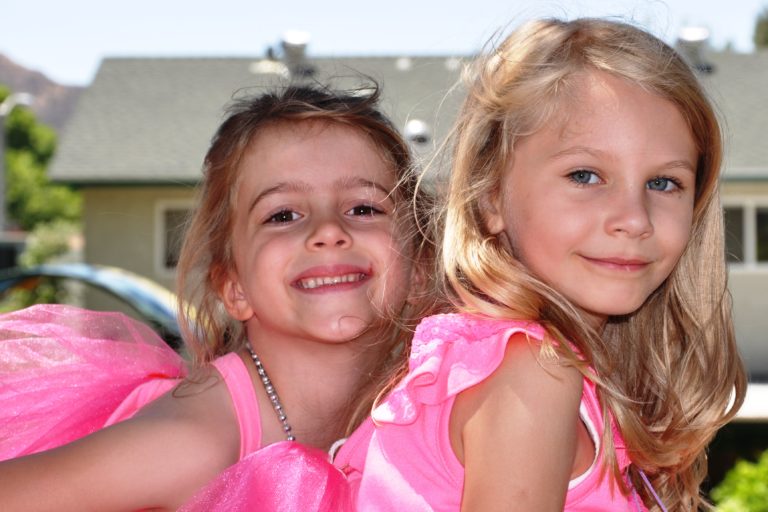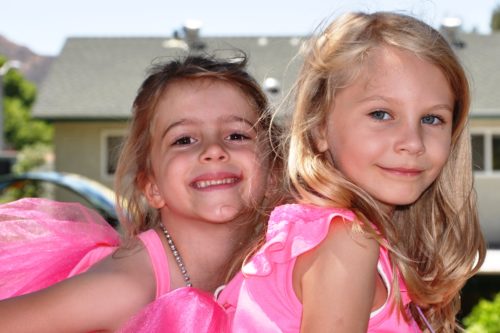 –Janel is a stay-at-home mom of two daughters and a "law school wife" in Virginia. Raised in a budget-conscious and DIY-minded family, she blogs about motherhood, crafts, and living on a law school budget at Life with Lucie and Ella.
This post is part of the DIY on a Dime: Summer Fun series. For more ideas on how to enjoy the summer holidays on a budget, check out the list.

I know what we're gonna do this summer.