Take a Personal Inventory
As an Amazon Associate I earn from qualifying purchases. For more details, please see our disclosure policy.
Taking a personal inventory now can help you identify where and how you want to grow tomorrow. It's a great tool for self-assessment and personal growth.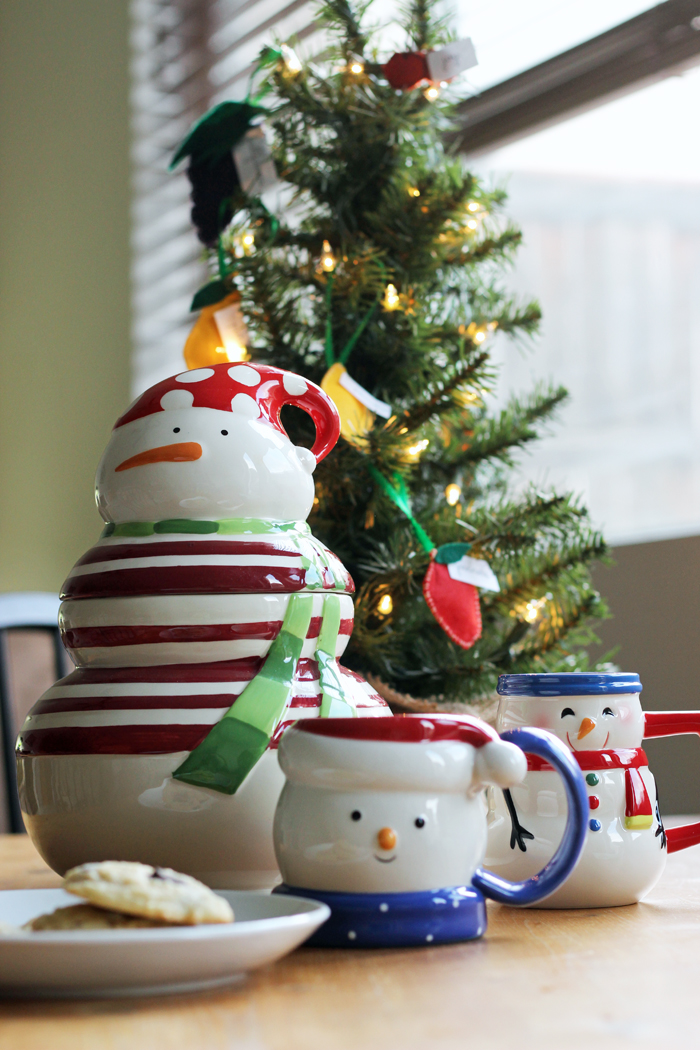 Here we are, nearing the end of the year. Time to wind down and get a little introspective.
Yes, I know there's still stuff to do for the holidays, but it's important to catch your breath right about now and reflect.
Reflect on the past. Contemplate the future. Dream some big dreams.
Over the last couple weeks, I've sent you some worksheets to help you manage your to-do's as well as your to-don'ts. 😉
In a few days I'll be releasing the Ultimate Planner Pack (link will be live 12/26), which includes four key resources to planning your days and making the most of the time you have. Time is of the essence, they say!
You only have one precious life, so what will you do with it? How will you grow? What will you accomplish? What relationships will you savor?
Today I wanted to talk about taking a personal inventory.
Taking personal stock every once in awhile is a helpful way to measure progress and set a plan for improvement. You already know that you can't be all things to all people; something always has to give.
When we feel overwhelmed, it's tempting to want to fix everything all at one time, but that's not really possible, especially given our limited time. Assessing with a personal inventory can help us to focus and use our time wisely.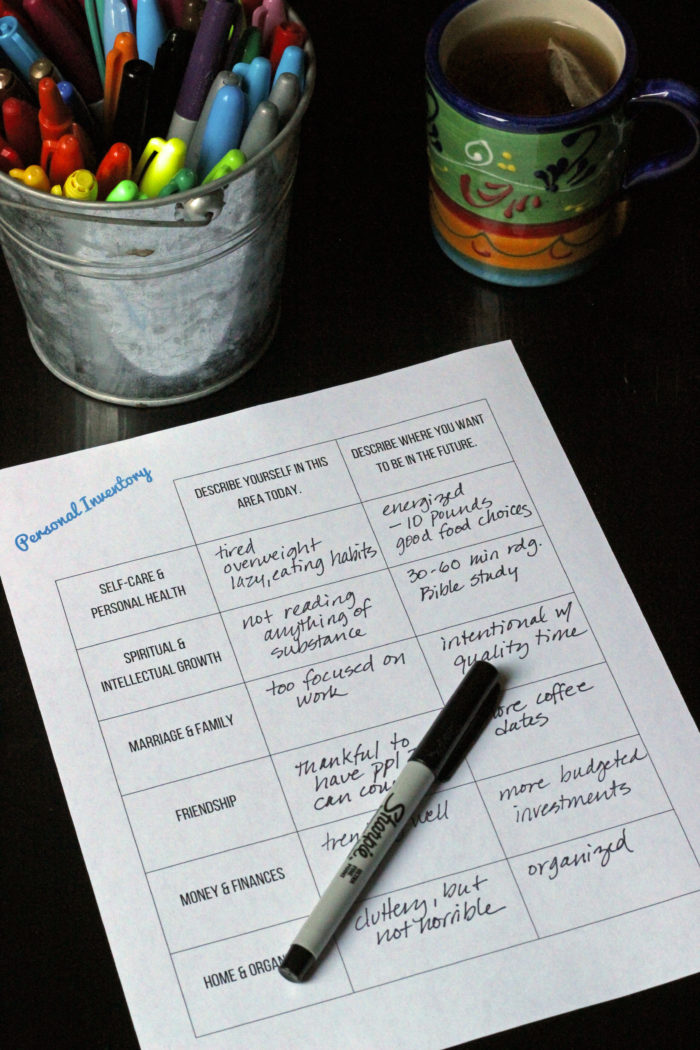 Get the free printable personal inventory worksheet when you subscribe to the Life as Mom newsletter.
At the same time, you'll get instant access to the Life as Mom Free Resource Library, including guides and printables for all seasons and holidays. Subscribe here.
Once you download the form, print it out. Then get to work.
The personal inventory asks you to describe where you are at today in a number of different areas of life and where you want to be. Remember this is based on your own desires for the future, no one else's.
Once you fill out all the boxes, you'll be able to take a step back and see which areas align with your desires and which areas need your attention for growth.
Then choose an area to make your priority going forward, based on those that matter most to you in this season of life. This can help you as you navigate the rest of December and into the new year.
If you're know you're not where you want to be in a certain area, you can give yourself a break, knowing that you'll work on improving those systems once the dust settles. Plus, it will get you excited for the ball to drop, knowing you'll be ready for change in 2020.
I can't wait to hear about any epiphanies you have going through this exercise. I know you're busy the next couple weeks, but if you have time, leave a comment and let me know how these worksheets have helped.