How to Get Your Whole House Clean at One Time
As an Amazon Associate I earn from qualifying purchases. For more details, please see our disclosure policy.
Want to get the whole house clean? It's worth it. You'll feel amazing. And if we can pull it off, so can you.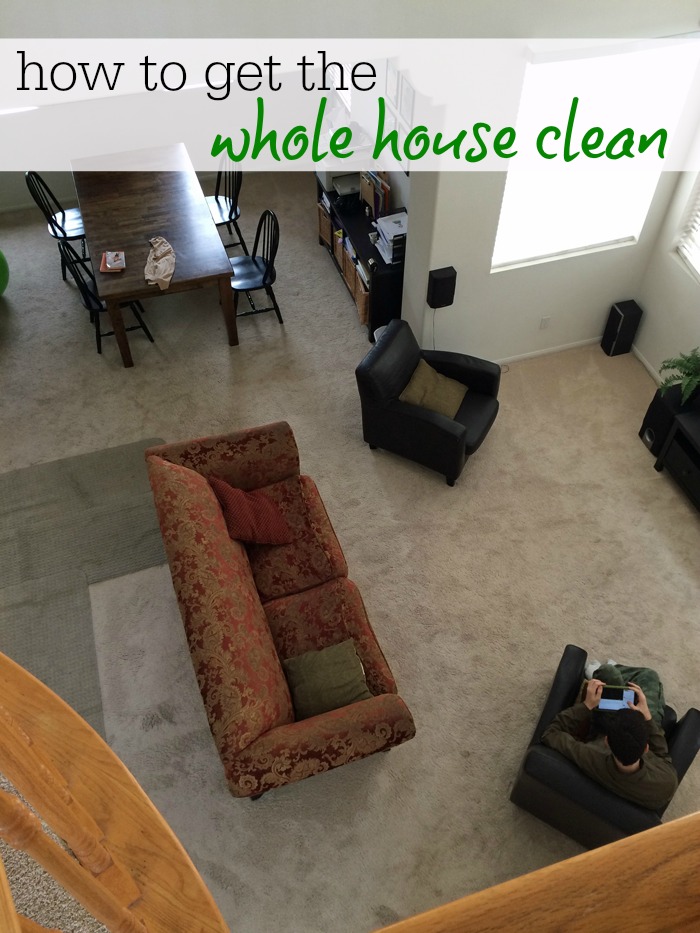 I am not sure that I'm the best person to write this post. I think that I can count on one hand the number of times I've had my whole house clean at one time. However, I can say that it is an exhilarating feeling, and an accomplishment that is worth the hard work.
Our house is still (mostly) clean even a few days after our inspection. I've done a "walk-through" a couple times a day making sure things are in order. It's not yet an obsession. Instead, I'm hoping that if we can pull this off for another 18 days, maybe it will be a habit! Maybe my people will grow accustomed to cleared surfaces and take care of the walk throughs on their own.
Maybe. We can pretend, anyway.
Regardless, here's what I learned in getting the whole house shipshape last weekend:
How to Get Your Whole House Clean at One Time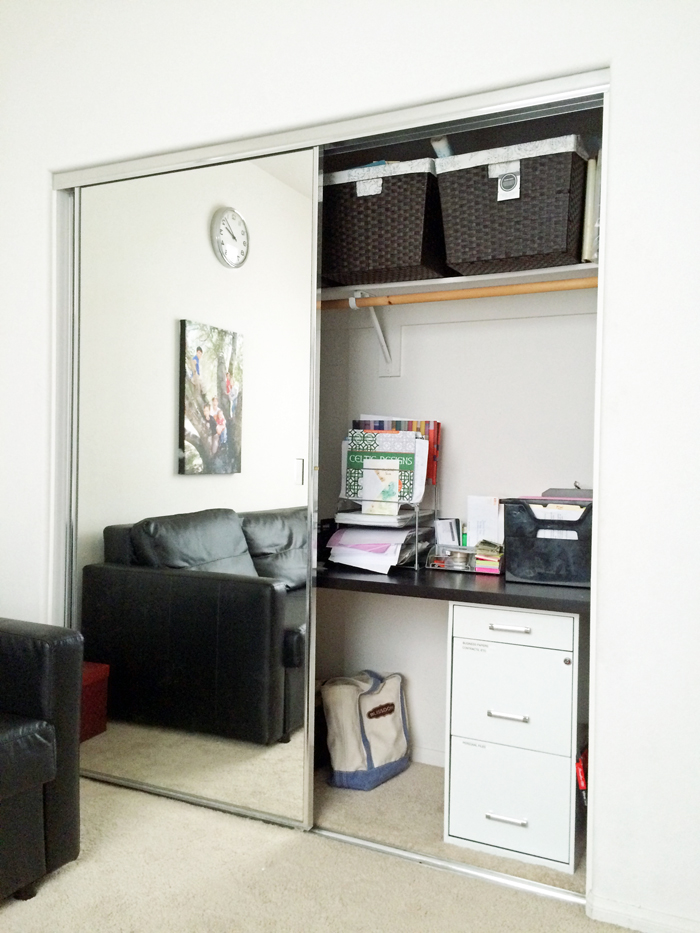 1. Be ready to ditch stuff mercilessly.
I think those of us who don't naturally have Whole House Clean all the time probably have more stuff than we do proper storage space. In some cases we might just have too much stuff.
While our home has a fair number of closets, we don't have a ton of furniture. You might notice that in our pictures. We've never had a ton of money to spend on furniture, so we just don't have it. That means there are no side boards, armoires, or extra dressers in which to stash stuff. The closets were, indeed, full.
Being willing to shed extraneous belongings, at least enough to fit the space you have, is key to achieving Whole House Clean.
We'd let months of stuff accumulate, some in boxes all ready to send to the donation truck. This all had to go. I had purged the kitchen a few times already, and cleared out excess in the kids' rooms. I guess I can't stress enough the importance of dejunking.
This year was the first that I didn't do monthly Zone Defense, and I see how that regular upkeep was helpful in the past.
You probably already know the dejunking drill, don't you? Make sure that you have plenty of cardboard boxes or plastic bags in which to place Discards, Trash, and Put Aways. Just don't let your Put Away Pile get too big. I called my minions and had them fetch and carry so that the Put Away Pile didn't get away from me.
2. Pick your hole.
It's a hockey term that I learned watching Hockey Night five million times in 8th grade because I had a crush on Yannick Bisson. Rick Moranis says the line, so I always hear his voice when I'm tackling a big project. It basically means choose a spot to defend.
You have to start somewhere, right? So, just choose someplace and then let your cleaning spread like penicillin.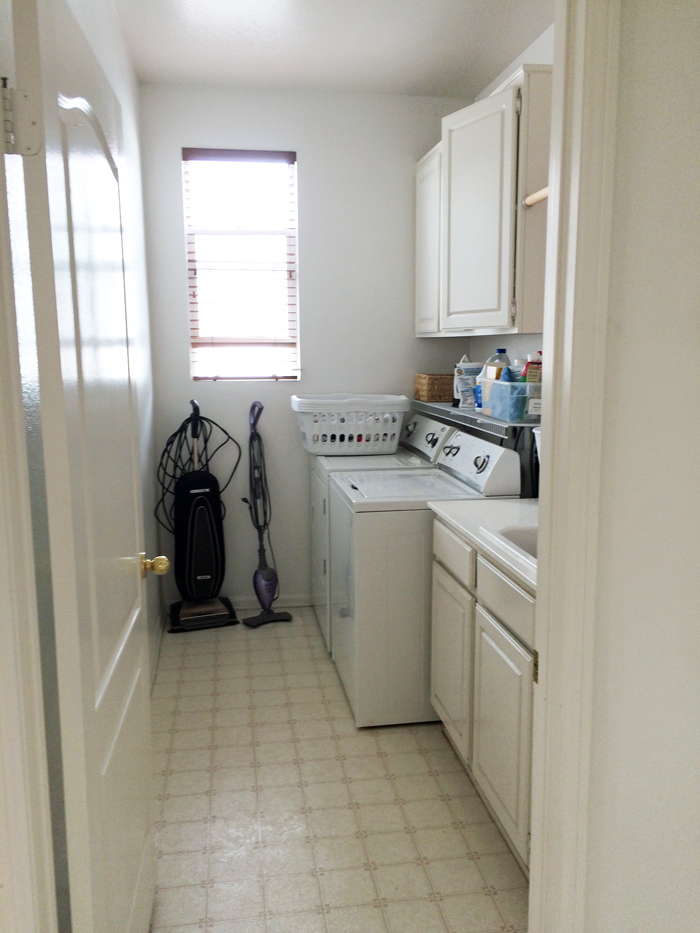 I started in the laundry room which was a very good place to start. We ended up doing a ton of wash over the weekend. My SDGE report for the week attests to the fact. Once the laundry room was done, I moved to cleaning my kids' bedrooms, and then the other rooms of the house.
If you need to keep littles out of clean rooms, use whatever means necessary. In the days when we had a guest room and guest bathroom, I locked the guest bathroom whenever we didn't have guests! That room was always really pristine for company because I didn't let everyone use it.
3. Don't go it alone.
Let it be said that I didn't do this on my own. My husband scrubbed showers, organized the garage, and did all the heavy lifting. My kids all pitched in as they were able. If people live in a house, I believe, they're all responsible to help achieve Whole House Clean.
Consider these tips for getting help with housework — or let them pay for the cleaning service. You can't, and shouldn't, do it all yourself.
Here's how our kids do it:
Sometimes, "getting help" means that you let someone else do the cooking. True confessions, I bought McDonald's one morning for breakfast because I couldn't stand a new mess being made. I haven't bought that in so long that FishChick7 didn't even know what it was!
Desperate times, folks, desperate times. You do what you can to make it work.

4. Keep at it.
I suppose some people might wonder why I would take three days to get my whole house clean. Was it really that messy? Yes and no. We sleep here; we eat here; but we also school here and work here. Our house doesn't get a rest. It wasn't in show-condition, but it wasn't a sty, either.
Basically, we wanted the home owners to see it at its best. While it's work, it was also totally worth to us personally. Plugging away at getting the whole house clean and organized was really worth it. Like Deanna said last spring when she hired cleaners, getting the whole house clean is like a reset button. We get to start fresh!
The summer was really hard. Now that I've been on the meds for a couple months, I see a big difference in my energy levels, my eye pain (gone!) and my overall nerves. (My hand pain is still there, but I don't notice it as much.) All that to say, I think I've been skidding by for awhile now. I needed that reset button!
By junking a lot of stuff and getting things spic and span, we have so much more space to breathe. Whether you dig in yourself or hire cleaners, I encourage you to find a way to get your whole house clean, even if it's just once a year. It's so liberating.
How do YOU get the Whole House Clean?
Be sure to read the whole series: Organization for Normal People