Homemade Window Clings
As an Amazon Associate I earn from qualifying purchases. For more details, please see our disclosure policy.
Make homemade window clings with two simple household ingredients: white school glue and food coloring.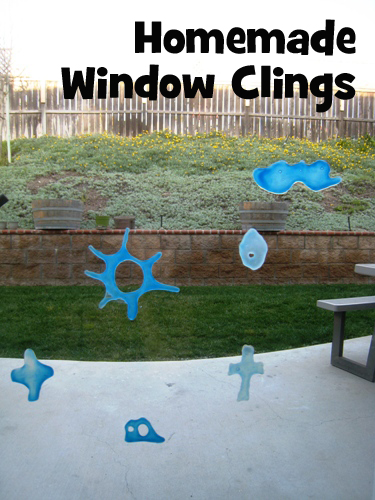 Looking for an oh-so simple craft and decoration project to do with your kids? Well, this is it! Make homemade window clings.
When my sister told me about this, saying something about how our mom used to do it when we were kids, I was somewhat skeptical. She'd never tried it with her kids, but she seemed fairly confident that it would work, so I tried it.
You can make your own window clings! Better yet, you can let your children have free reign to make all kinds of designs that can be hung on your windows. Right now you can focus on themes of Easter and spring. In a few months, throw up some summer shapes. Fall? Winter? Christmas?
The options are endless. Especially when the craft takes little more than three materials.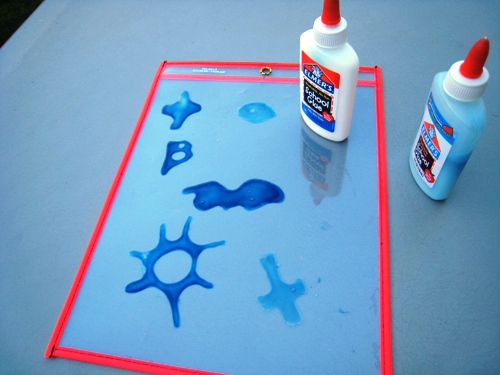 How to Make Homemade Window Clings:
Supplies:
white school glue
food coloring
clear plastic like a file folder or report cover
Directions:
Add a few drops of food coloring to a bottle of Elmer's school glue. Cap and mix well. You might have to shake or massage the bottle. Or just let gravity do its work and go with the ombre effect.
Draw designs with the colored glue on the clear plastic. Remember that the colors may bleed if you mix them and that the glue may spread on the plastic.
Lay the plastic on a flat surface and just walk away. Allow the glue to dry completely. Do not disturb.
Once the glue is dry, you can peel it off the plastic and position it on your favorite window.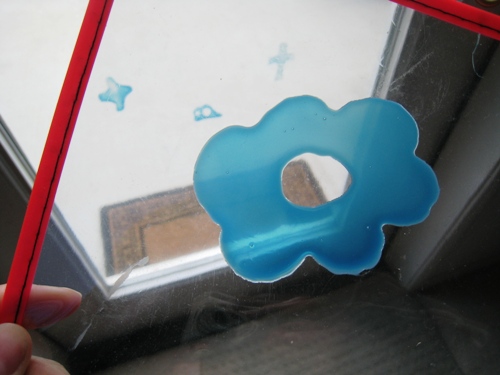 The glue will dry darker than it is when wet.
These are a super fun and simple activity to do with your kids. Let imaginations run wild. Since school glue goes on sale for about a quarter a bottle come July, you should be able to keep yourself stocked for this craft anytime.
DIY on a Dime
This is part of the DIY on a Dime: Easter. For more easy and frugal ideas for celebrating the holiday, check out the list.