What I'm Doing to Fight the Frump Three Years Later
As an Amazon Associate I earn from qualifying purchases. For more details, please see our disclosure policy.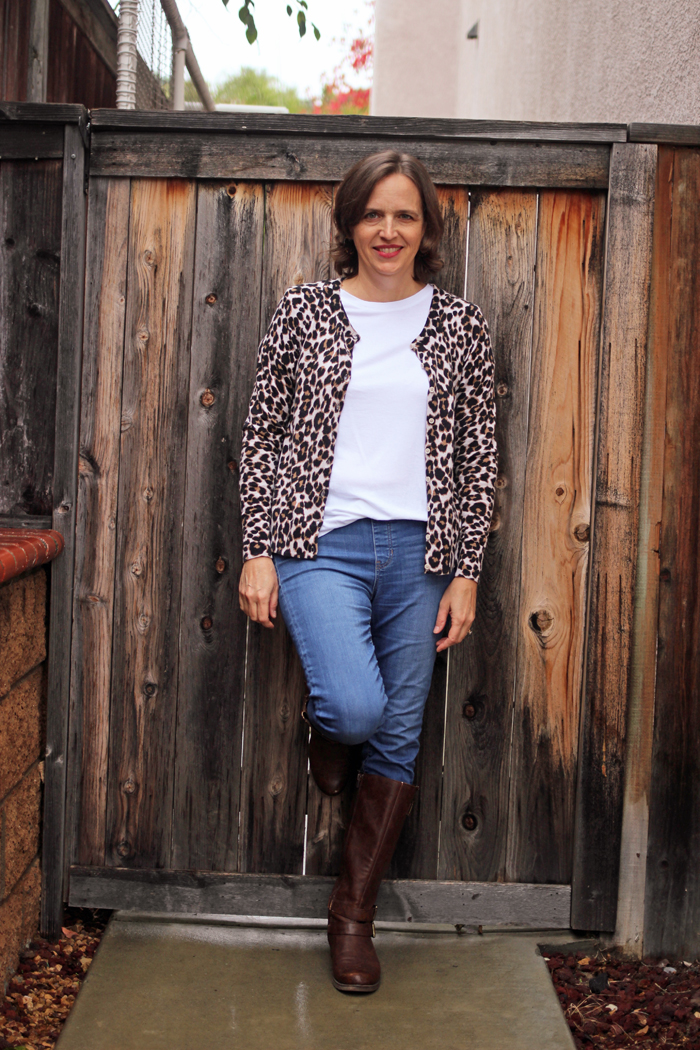 My 40s have been interesting years.
Not only did I have my first battle with disease, hyperthyroidism, but I also woke up to a lot of unhealthy or unwanted circumstances in my life and decided to make some changes. Changes that have surprisingly stuck and made my life so much better.
One of those circumstances was the frumpiness I felt physically.
Maybe you've felt it, too, as you've had children and grown older. Your skin isn't what it used to be. Neither, for that matter, is your body. Your calendar certainly isn't as carefree as it once was, and well, life is just too full to be worried with appearances.
Or is it?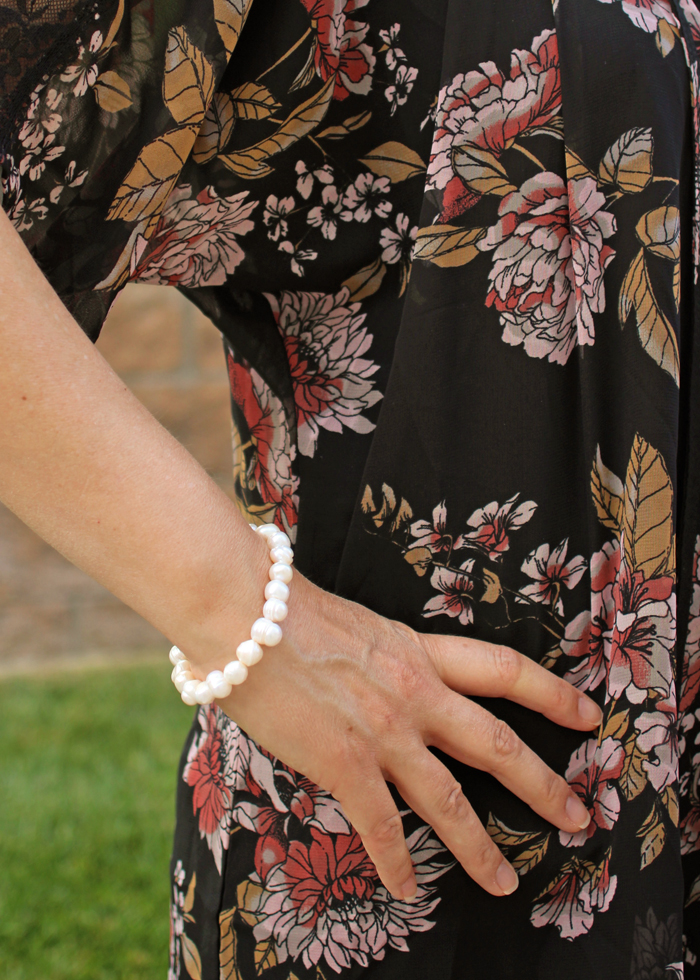 If you've been around here for awhile, you know that three years ago I had an epiphany. I realized that my laissez-faire attitude about my appearance was no longer something I could shrug about. It had a negative effect on my confidence and how I thought about myself.
Who cares what other people think about you? What about what YOU think of you?
I think how we think about ourselves has an impact on our relationships, our parenting, and in some ways, our mental health.
Taking control of my appearance in a way that I could feel good about helped my insides feel better about my outsides.
Now, three years later, I feel like a different person. Happier. Healthier. In more ways than one.
That doesn't mean I've got it easy now or that my imperfect body and flawed skin don't still bug me sometimes, but overall, I feel good about how I put myself together. So, I'm still fighting the frump. Every day.
But I know that it's worth it, and it makes me happy.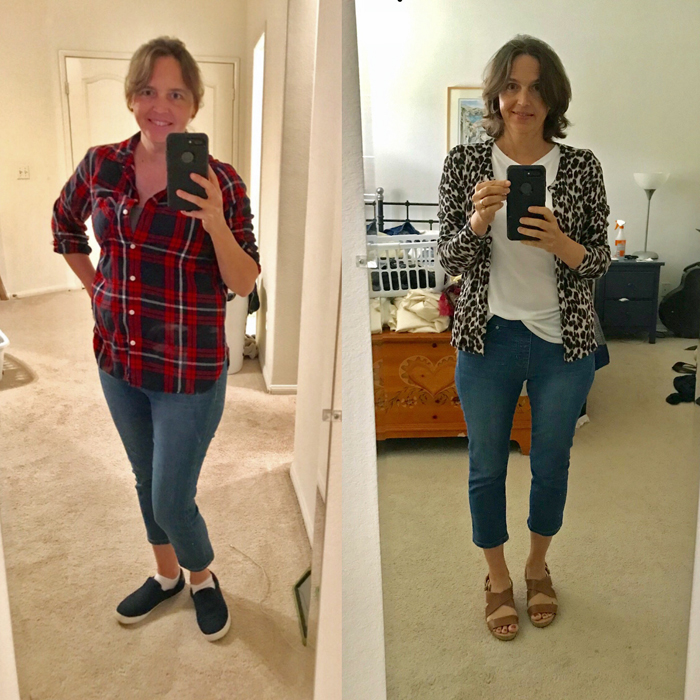 What I'm Doing to Fight the Frump Three Years Later
I lost over twenty pounds.
Yes, it's true! I didn't think it could happen. I thought that being in my 40s meant that I'd have to get used to a new and bigger size.
Being on medication that slowed down my body for three years certainly didn't help.
However, after many attempts at dieting and years of not being able to remove my wedding ring for cleaning, I found a nutrition program that has helped me shed over 20 pounds.
I lost that weight over the course of 3 months and have maintained the weight loss over 6 months. Losing was a master feat, but so has been keeping it off.
Last winter I had gotten to the point where my clothes — all those beautiful clothes I invested in over the last three years — were fitting way too snug. While I haven't gone down a size, at least I'm back where I feel comfortable.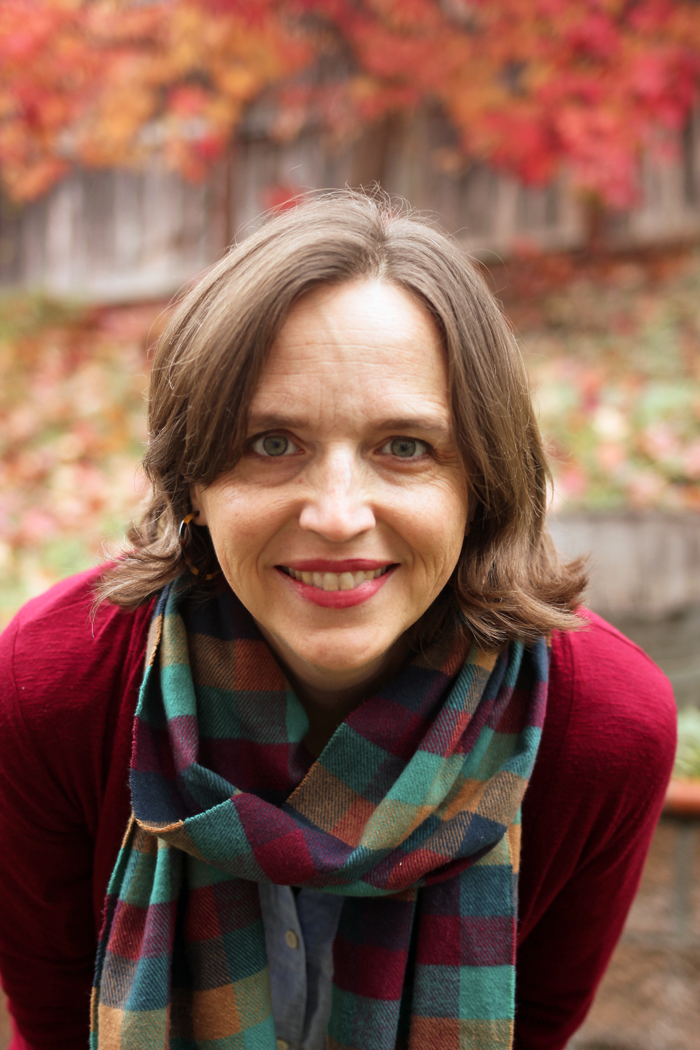 I adjust my hair style to fit the trends.
Ten years ago I found a great hair stylist who has grown old with me. Seriously, Melissa is a few years younger, but we relate on so many levels. She understands me and my hair.
And she knows the hair trends, so I know that I can trust her to keep me looking updated.
They say that women tend to keep the hairstyle from the era when they felt most attractive. If it weren't for Melissa, I'd still be sporting my Friends-era Jennifer Anniston flip.
I'm exploring more make-up options.
For most of my teens and 20's I could get away without make-up. In my 30's I was just too tired chasing toddlers to care. Now in my 40's I've found it helpful to learn a few new tricks.
My friend Andrea sells Beauty Counter, so I've got her on speed text for help and advice and slowly, I'm getting the hang of things.
FishChick13 has a string of videos on YouTube that she's learning from, so I know that she'll be happy to help once I'm willing to ask.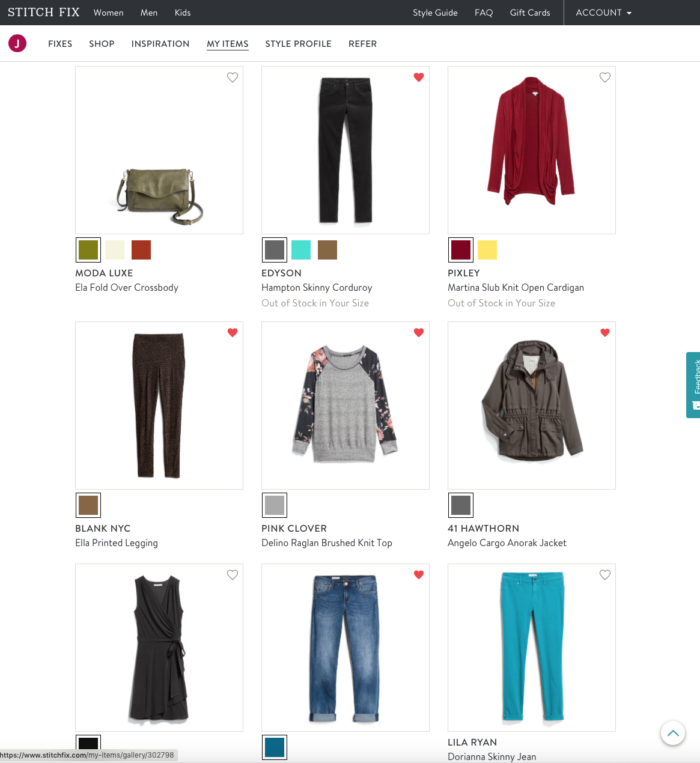 I treat myself to a Stitch Fix every once in awhile.
Once upon a time, I thought Stitch Fix was a waste of money. However, once I learned more about fashion and what looked good on my frame, it started to prove to be useful to have a personal shopper.
My StitchFix stylist Rebecca works with the instructions I submit to find me pieces that work with my existing wardrobe. I've found that the quality has been exceptional, too.
My StitchFix purchases are some of my favorite pieces in my closet, that I go back to over and over.
Get a $25 credit when you use my referral link and schedule your first fix.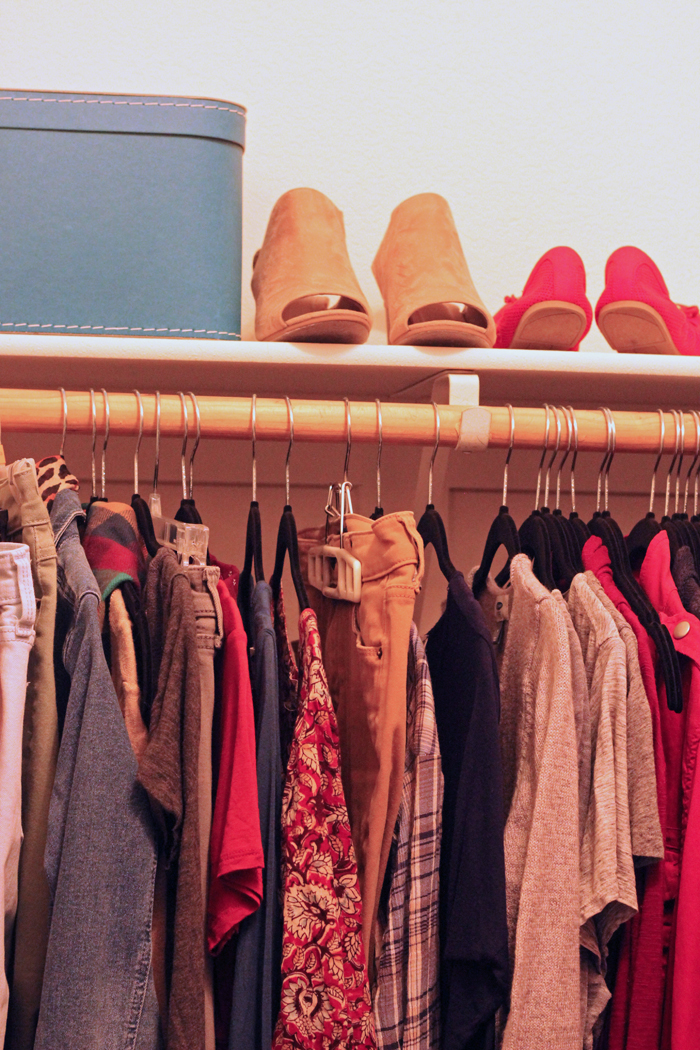 I am focusing more on my core wardrobe.
Back in 2016, I really needed a boost in terms of fashion knowledge. I was so clueless! Very few items in my closet were worth wearing.
Doing Style Challenges for several years really provided me with a well-needed shot in the arm. After a few rounds, I felt confident in how to put together outfits and I built a core wardrobe of clothes I loved.
Then, I found that I was buying too many clothes. Not a good thing for the budget if ya know what I mean. I took a break from buying new clothes.
Over the last year, I focused on what I had and made a point to wear everything I owned or donate it away. Use it or lose it, was my motto. Since I lost a fair amount of weight this year, it's changed how things look on me, so it was a good time to purge my closet.
I love the basics that are in my closet and am so thankful for the experiences in turning my frumpiness around.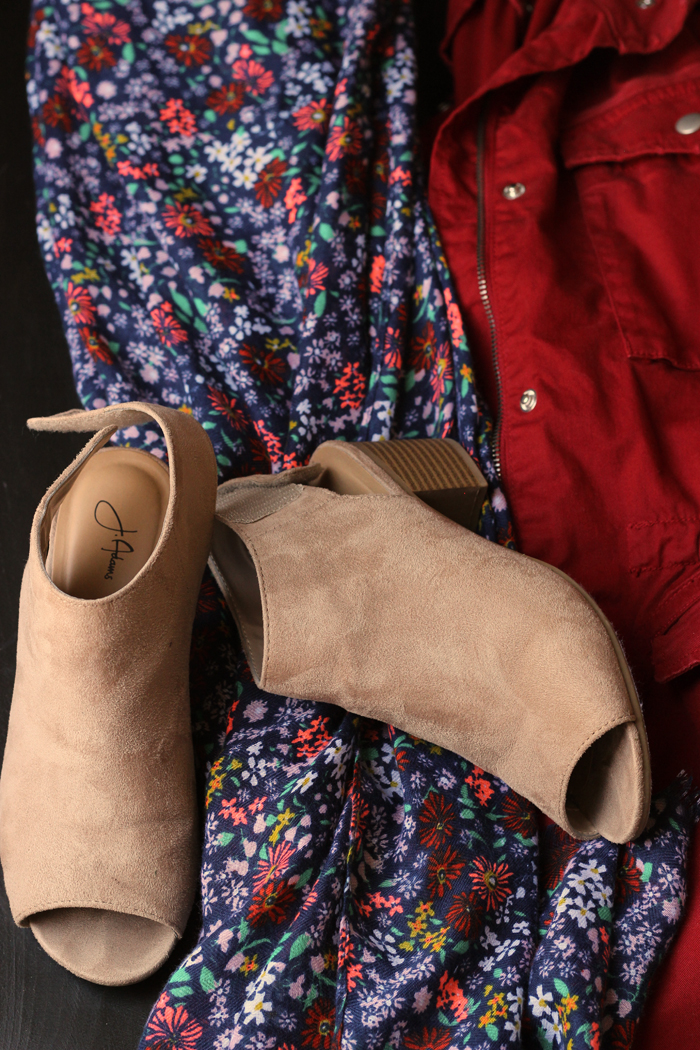 I still love me a good style challenge.
I feel really good about the break and what I kept in my closet. But, now, I'm ready for a refresh. Styles do change over time and what was fresh and fun in 2016 is looking a bit stale as we embark on 2020.
I don't want to lose the ground that I've gained!
With that in mind, I'll be participating in the Style Challenges in the new year, and I'm really excited about it!
If you've never done a style challenge, but are ready to fight the frump, then I highly recommend that you purchase the Annual Style Challenge.
When you purchase the 2020 Seasonal Annual Membership, you'll receive access to FOUR seasonal style challenges in the new year, starting with the Spring Challenge. Each season comes with a complete shopping list and outfit templates to help you mix and match your existing wardrobe with new, on-trend and classic pieces.
It's basically like meal plans for clothes, something I can totally get behind.
I know from experience that I'll find fresh inspiration and be able to breath new life into what's already hanging in my closet.
There is a standard seasonal annual membership as well as a work wear membership and a combination pack.
Since I work from home, the standard seasonal membership has served me well in the past, but if you need to get gussied up for work, you may want other options.
Now is a great time to invest in yourself. New year, new you!