Teaching Your Kids to Drive Before They Are Old Enough
As an Amazon Associate I earn from qualifying purchases. For more details, please see our disclosure policy.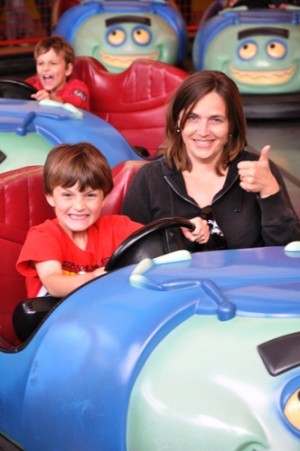 My boys are aged 14, 10, 9, and 7. None of them is of driving age. But, just as I anticipate a significant increase in my grocery bill and household milk consumption over the next ten years, so do I also realize that my blood pressure and patience may be put to the test as each one gets behind the wheel.
But, I'm trying to be a little proactive about that. At least the driving part. I don't know how we'll pay for groceries.
While I currently do not have any children actively in driver's training, I am teaching them to drive even now. No, I'm not putting them behind the wheel. They only do that at amusement parks.
As we drive about town, we're discussing the different aspects of driving, how to be defensive, how to be courteous of other drivers. In essence, we're doing preliminary driver's education. We talk about the rules of the road.
One of the most important things they'll ever learn.
We don't expect our children to grasp everything they need to know about college, dating, marriage, or business overnight. We talk for years about these things in anticipation of those stages when they move from child to adult and need to take on big responsibilities.
And quite honestly, driving, is in some ways, more dangerous than any of those life-altering decisions. When I think about it, though, many kids, myself included, probably don't think about driving until about a year before they take the test. And even then, some don't take it all that seriously. My husband still gloats that I only got an 82%.
Yet, we're given permission to operate a lethal weapon at a very young age.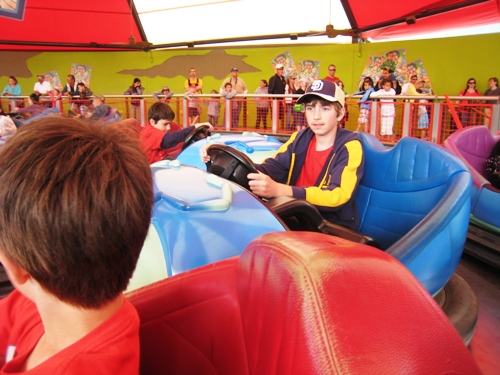 No, I'm not on a mission against kids driving. Learning to drive is a rite of passage and a stage toward independence.
Yet, learning to drive safely and defensively is probably one of the most important things we can teach our kids. Probably those who live in large cities like New York or Paris where mass transportation is the key mode of transport, have other things to worry about. But for many of us, handing our kids the keys when they're sixteen is serious business.
Some things to model for or teach to our kids before they are old enough to drive:
1. Texting and messing with your phone is not okay while driving.
I pass far too many grown adults texting or talking on their phones while driving. In my state this is illegal, and the fine is stiff, but apparently, this isn't enough of a deterrent. Their email signatures should read, "I put other lives at risk to send you this message."
We can model to our kids good phone etiquette and safe driving by not talking or messing with our phones while we are behind the wheel. Don't text and drive.
2. Keep cool under pressure.
The habits we develop — and the gestures we use, ahem — are learned in some ways. We can do our children a favor by modeling patience and good manners wherever we are.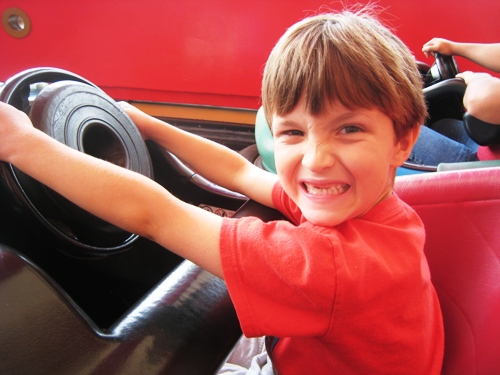 3. Explain how to change lanes, signal a turn, or make other maneuvers.
Your kids can't drive yet, but they can have certain guidelines instilled in their minds so that they know what to do before they get to practice it. Obviously, you're not going to discourse with a 4-year old about when to change lanes, but he can know that red means stop, green means go, and understand what a blinking light indicates.
4. Drive well.
If your kids see you "cheat," they will most likely do it, too. I'm not saying you have to be a saint. But, if you're a bad driver, it doesn't bode well for your kids.
Drive well, model good habits behind the wheel, don't text while driving, and they will have a good idea of what "normal" should be.
6. Teach them what to do in an emergency.
Most of the time we prepare for emergencies that never happen, thank God. But, it's important that we prepare. Teaching your teenager how to call for help, how to change a tire, or how to pump gas will be helpful down the road. Watching how you respond to emergencies will also equip them with the tools they need to deal well with the unforeseen when it happens.
My kids have ridden in more than tow truck in their lives. We call it "educational."
What are YOU doing to prepare your kids to drive?