Enjoying the Ages and Stages
As an Amazon Associate I earn from qualifying purchases. For more details, please see our disclosure policy.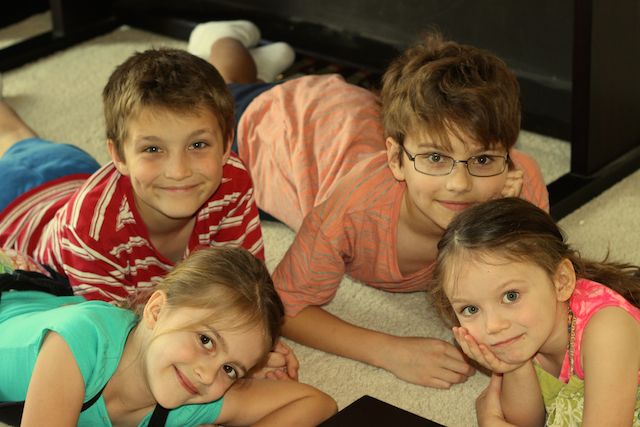 These are my "littles". As you may know, I have six children. Currently, they are divided into "the big boys" and "the littles".
Of course there are other ways to group them: the boys and the girls or the big boys, the middles, and the girls. But, these days for most experiences, their interests seem to divide at the age of 12. This is the U12 set, and they are a fun bunch.
That's not to say that the big boys aren't fun. They totally are, but they don't get excited about things — at least not the same things — as the littles.
Last week, for instance, while the big boys were at science class, the younger kids got to do a variety of things: examine rocks through a telescope, read books, and played an at-home version of Chopped. I gave them each three ingredients as their required foods and they got to add to their dishes from a limited "pantry". They had a blast.
And they weren't self-conscious or inhibited like my teens might have been. I dunno, I could be wrong. But, if they'd been home, they would have secretly wanted to participate but perhaps shied away from it due to embarrassment.
This 12 and under thing? It's in my wheelhouse, as they say. I've had kids in this age range for a very long time. It's fun; it's comfortable; it's an age and stage that I know well.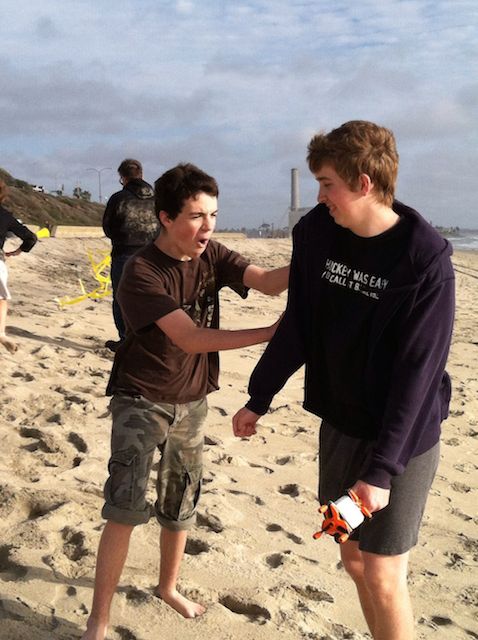 These are my "big boys". They are on their way to being men. And I love the men that they are becoming!
It's a new world. Not just one of man-smell and weird habits and jokes I don't always get. It's a stage characterized by growing independence and an inborn desire to be respected and treated as an equal.
I'll confess, I'm in over my head. Don't get me wrong. The teen years have been utterly fabulous thus far. These boys are good kids. I'm proud to be their mom.
But, that doesn't mean I don't wonder about my own competence, about my own responsibilities, about my own role to play in their lives on their way to adulthood.
Of course this has another wrinkle since I'm also their primary teacher and school counselor. It's a weighty responsibility, true, but I wouldn't have it any other way.
As long as I don't totally screw it up.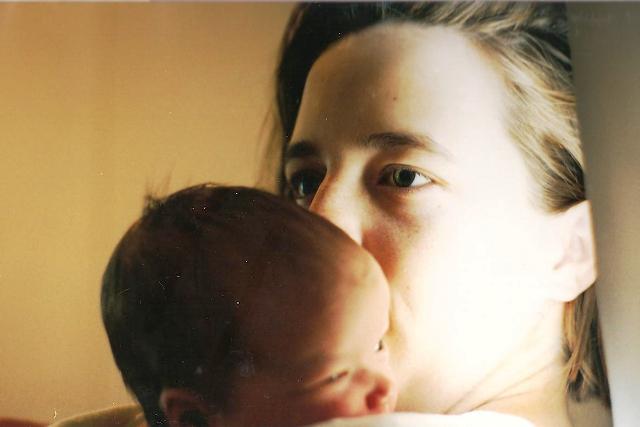 The baby stage, the one that I knew so well for years, has passed. I was, at one point, a self-taught expert on diaper changes, childhood rashes, homemade baby food, and carseat safety. Now, my "baby" is five. She takes care of her own business, feeds herself, and can latch and unlatch herself in the car.
I'm a little forlorn; I'll admit. I have several friends and acquaintances with new babies. I see their instagrams and get a little pang of homesickness. That was a sweet stage, and now it's gone.
I wonder if I made the most of that season. If I think too long and hard about it, I can become overwhelmed by regrets. I regret not having been more rested, more patient, more "in-the-moment". Honestly, though? I was surviving. And that, my friends, was a win!
I think that's part of that stage: surviving.
The only thing I can do to redeem those days is to make sure I don't squander these days. Even when I don't know what the heck I'm doing.
That's the beauty and mystery of motherhood, I guess. That we get to roll with the punches, grow with our kids, and continue to learn. We cannot become stagnant because they are not stagnant. They grow and change and mature. We need to do the same, right alongside them.
Every stage is beautiful. Every life is beautiful. Even when you don't get it or don't know what you're doing. Enjoy each and every drop of goodness that comes your way, Mama. I'm sure gonna try to.
More on Parenting