How to Plan the Perfect Beach Day with Kids
As an Amazon Associate I earn from qualifying purchases. For more details, please see our disclosure policy.
A beach day is the perfect summer fun. Splash in the water, lie in the sun, build a sand castle, and maybe read a good book. It can be a great way to entertain little ones for the day without a full fledged beach vacation.
The beach is one of those fun places to go with kids. Stop dreaming of the perfect beach day and make it happen this summer! Consider these tips for planning fun days out with the family.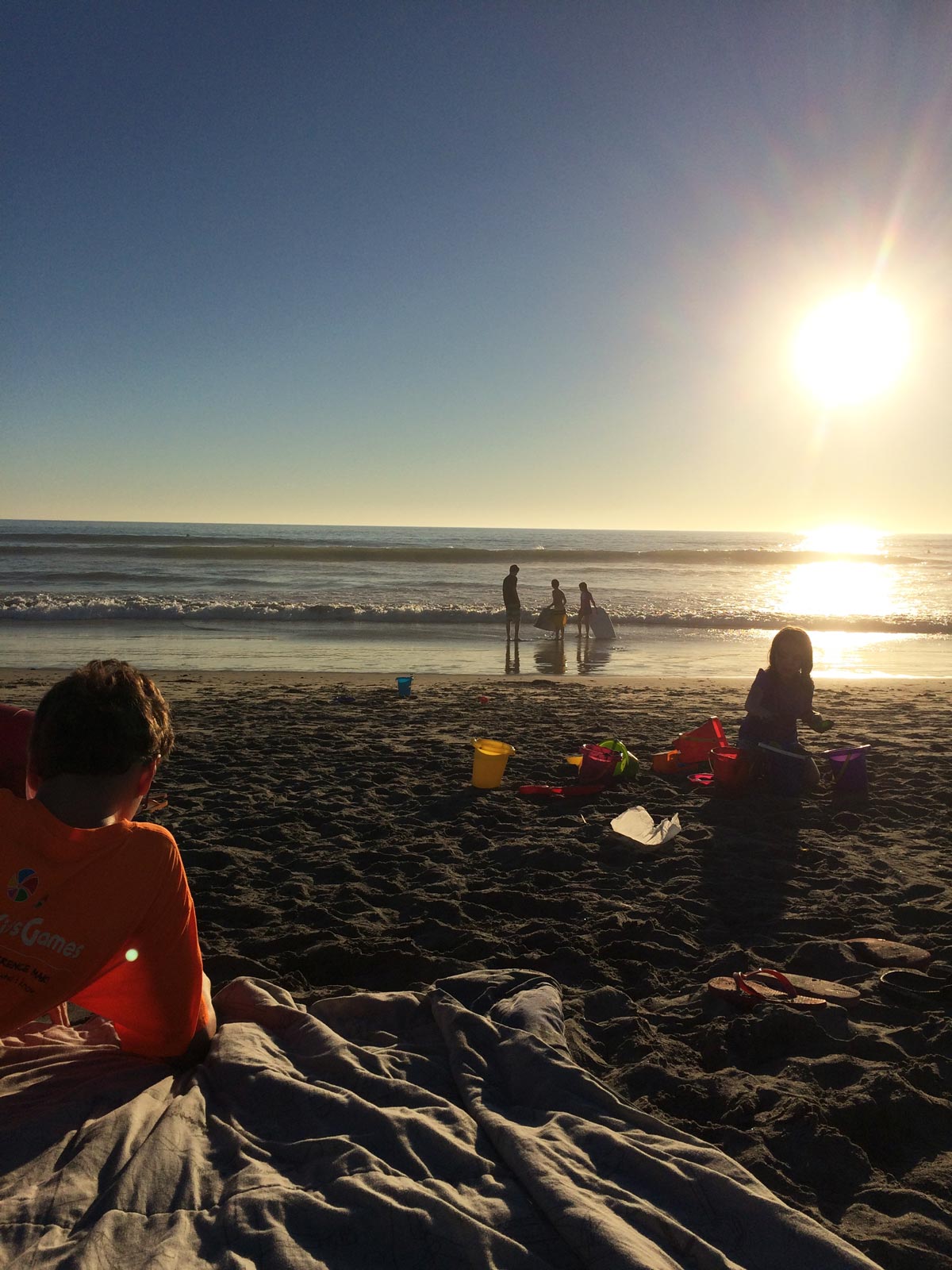 Mom life is full of great moments. Your kids' excitement over summer outings can be top of the list. Celebrate the warm days of summer with the perfect beach day.
Load up a beach bag, head for the ocean, and enjoy a family day at the beach. While National Beach Day is August 30 this year, there's a lot of summer to enjoy between now and then.
Remember a successful beach day will take some planning.
Why It Matters
A great day at the beach doesn't just happen. Oh, when you're ten, you think it does. But, no, there was a parent or other adult working behind the scenes to plan for something.
Even if it was the thought to bring enough towels or some change for the parking meter, you know day trip plans happened in advance.
You can give your kids the same idyllic memories with a little planning for your family beach day.
Before You Go
Choose which beach or beaches you will enjoy this summer.
If you live near the coast you may be able to change your destination in the moment. If you've got to travel to get to the beach, then you might want to plan in advance. Search the internet to see what beaches are safe, clean, and friendly to family days out.
You may be able to find beach webcams which show the terrain and surf. Keep in mind the currents and riptide at each location and whether or not lifeguards are on duty.
Things to consider for your beach day location:
Is it a large beach or a small one? Space to spread out might matter when there are crowds.
Are there lifeguards on duty?
Is there a significant drop off or riptide?
Are there bathrooms and showers available?
Is there a parking lot or do you need to find street parking?
Do you have to pay for parking? Is it via credit card or do you need cash or coins for a parking meter?
Is there food sold near or on the beach?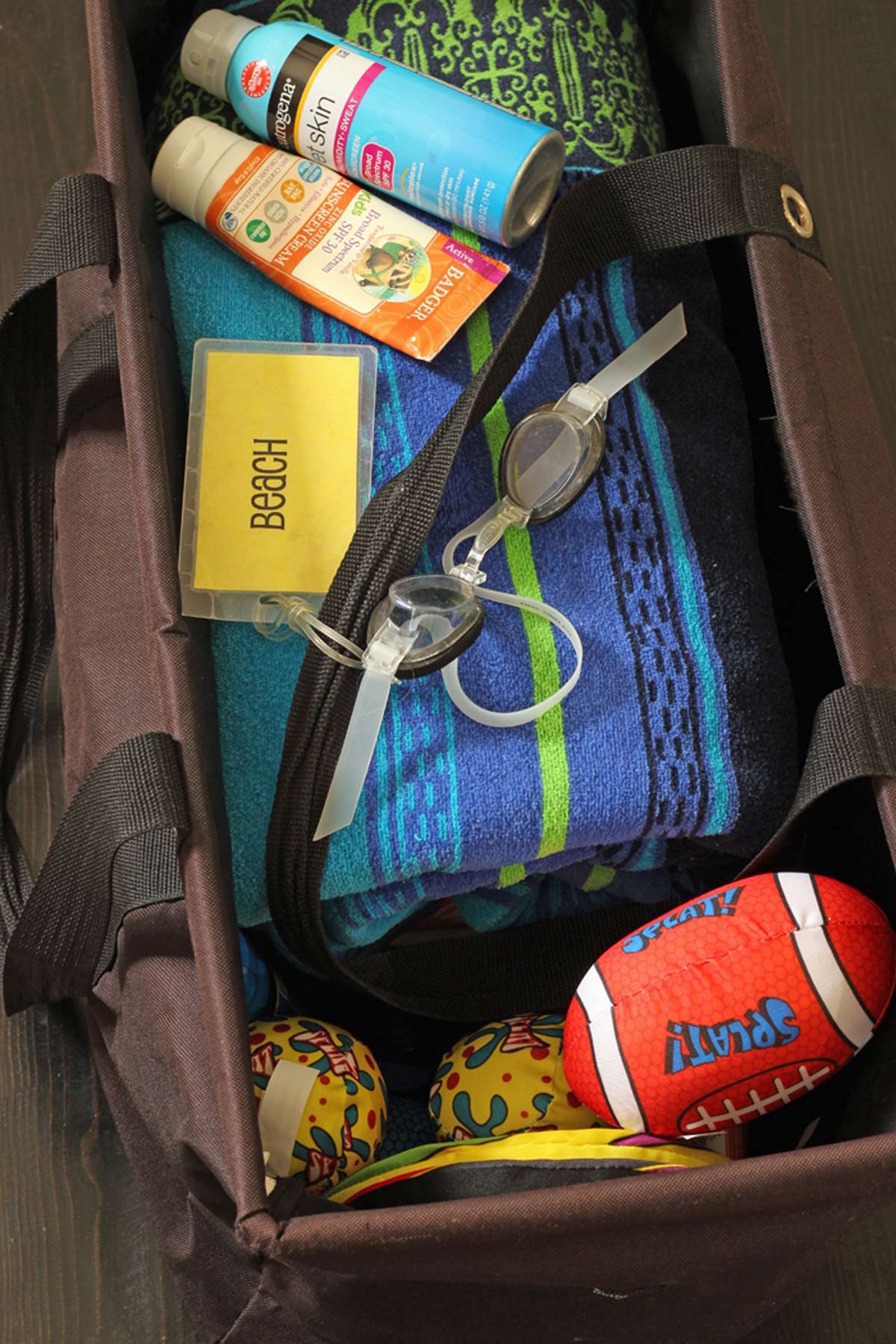 Pack appropriately.
Unless you live across the street from the beach, you're going to want to make sure you have what you need for your beach day. It's a bummer when you get the crew unloaded and realize that you forgot something important at home.
Think through what you need and keep a list. Grab this free printable beach checklist to make your packing easier.
The basics might include:
umbrella – I tried several before I found this umbrella. Best money ever spent!
beach chairs
towels – These Turkish towels are perfect for quick drying.
bathing suits
cooler with ice, food, and water bottles
sand shovels and beach toys
kites
frisbee or volleyball for older kids
diaper bag (and feminine hygiene?)
sunscreen
sun hats and other sun protection
body boards
beach tent for the baby
baby powder to get the sand off
first aid kit – Build your own with this easy first aid kit tutorial
small bills for ice cream stand
Pro tip: you can make it easy to have spontaneous trips to the beach, pool, or park by prepping some fun bags with the essentials so that you just have to grab the beach bags and go.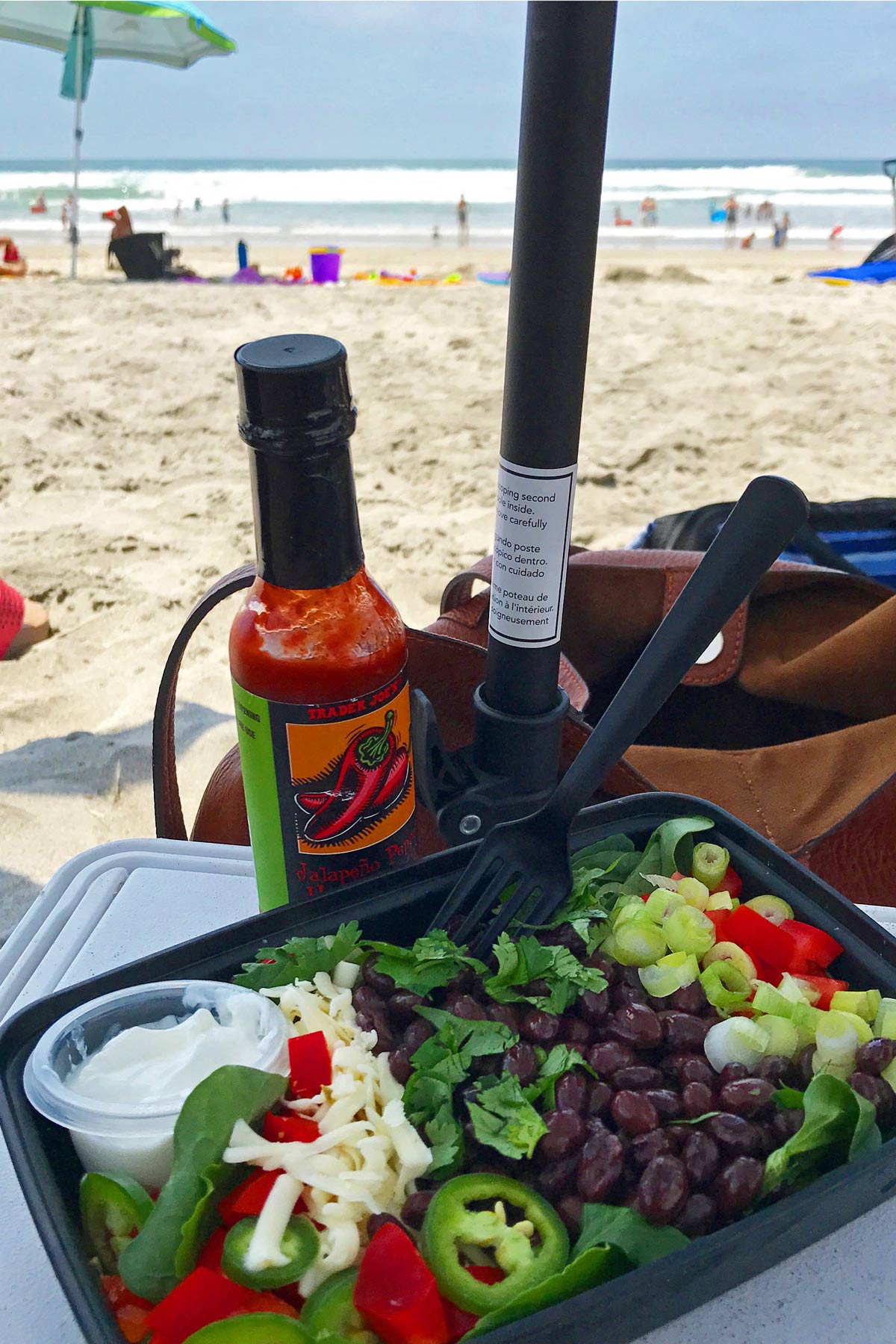 Bring plenty of food.
You'll save money as well as time and stress by packing food for your beach day. Choose items that are easy to serve and eat without a fork and knife.
Good options for the kids include:
veggie dippers
fresh fruit
cheese sticks
sandwiches or wraps
hard cooked eggs (already peeled)
pretzels, popcorn, chips
frozen smoothies
applesauce or yogurt pouches
water bottles
juice boxes
Pro tip: Don't hesitate to bring fun food for the parents! Swap turns with kid duty so you can each have a little respite.
Have a plan for dinner.
A day spent in the sunshine at the beach can take it all out of you, leaving you too tired to make something when you get home. You've got two choices:
Have your dinner plan prepped and ready to go so you don't have to worry about it when you get home.
If you think you'll go out to eat on the way home, be sure to pack dry clothes for everyone, so you'll be more comfortable.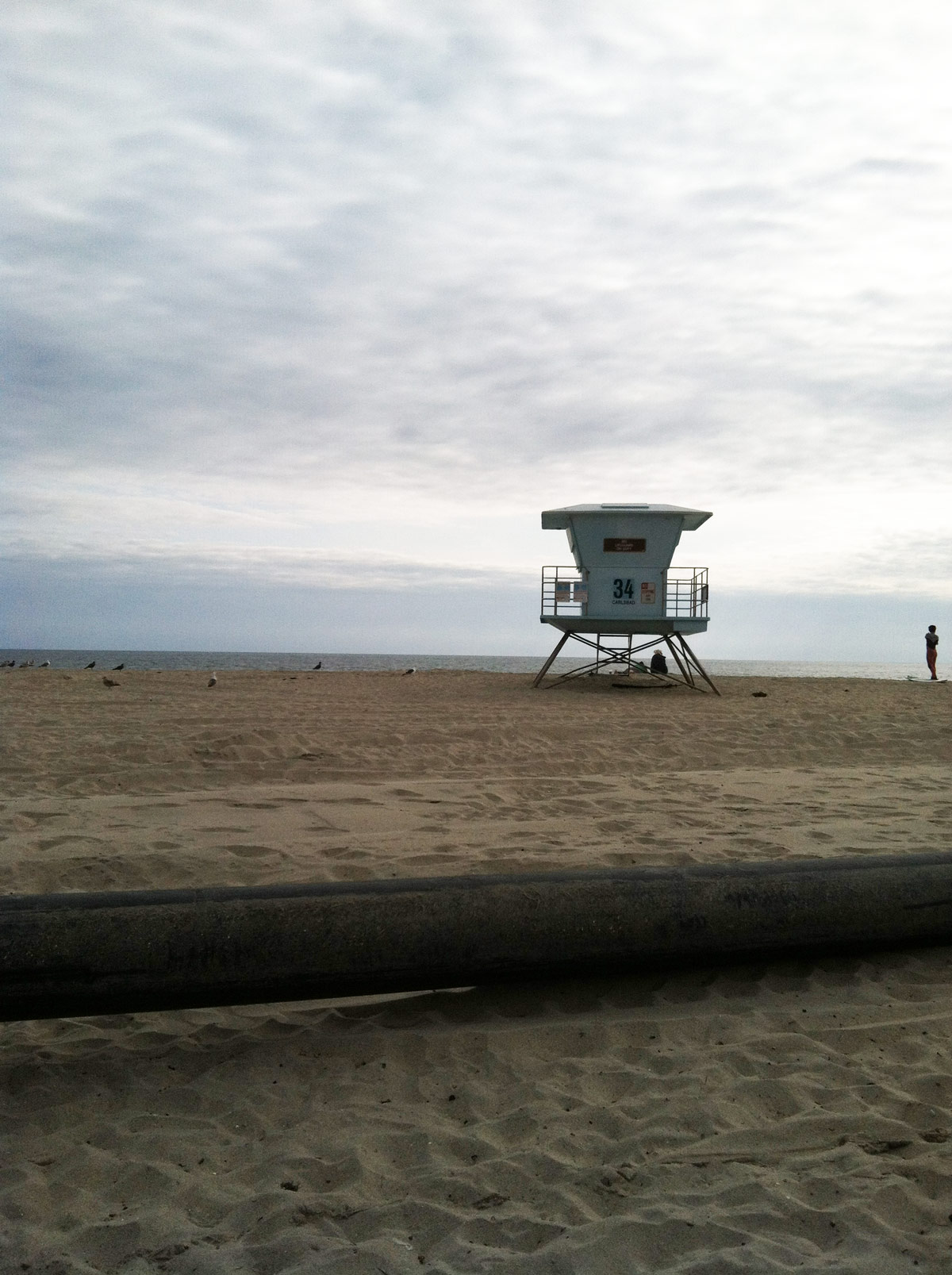 Once you're there
Locate the lifeguard station.
Be sure your kids know where the lifeguard tower is. They all look the same, but are usually numbered, so make sure everyone memorizes the number of the tower. Discuss beach safety to give everyone a refresh.
Put life jackets on littles.
It only takes a few seconds to look away. Prevent disaster by keeping your non-swimmers safe. Before our kids could swim, we put littles in legit Coast Guard-approved life jackets, an act that lifeguards repeatedly thanked us for. It gave us (and the guards) a bit of peace of mind to know that our kids were safe near the surf.
Apply sunscreen.
Protect tender skin from the harsh rays of the sun by slathering on the sunscreen as soon as you get there. Set a timer to reapply as it's easy to forget. Your perfect beach day won't be if you go home burnt to a crisp.
Find the bathrooms.
You know you'll need them. Take everyone potty before you get all wet and sandy. If you've got a travel potty seat, be sure to bring it.
Enjoy your day!
Splash, build sandcastles, and other wise make memories with your kids. A day trip to the beach can be just as meaningful as a week's family vacation. Don't underestimate the power of family travel in small doses!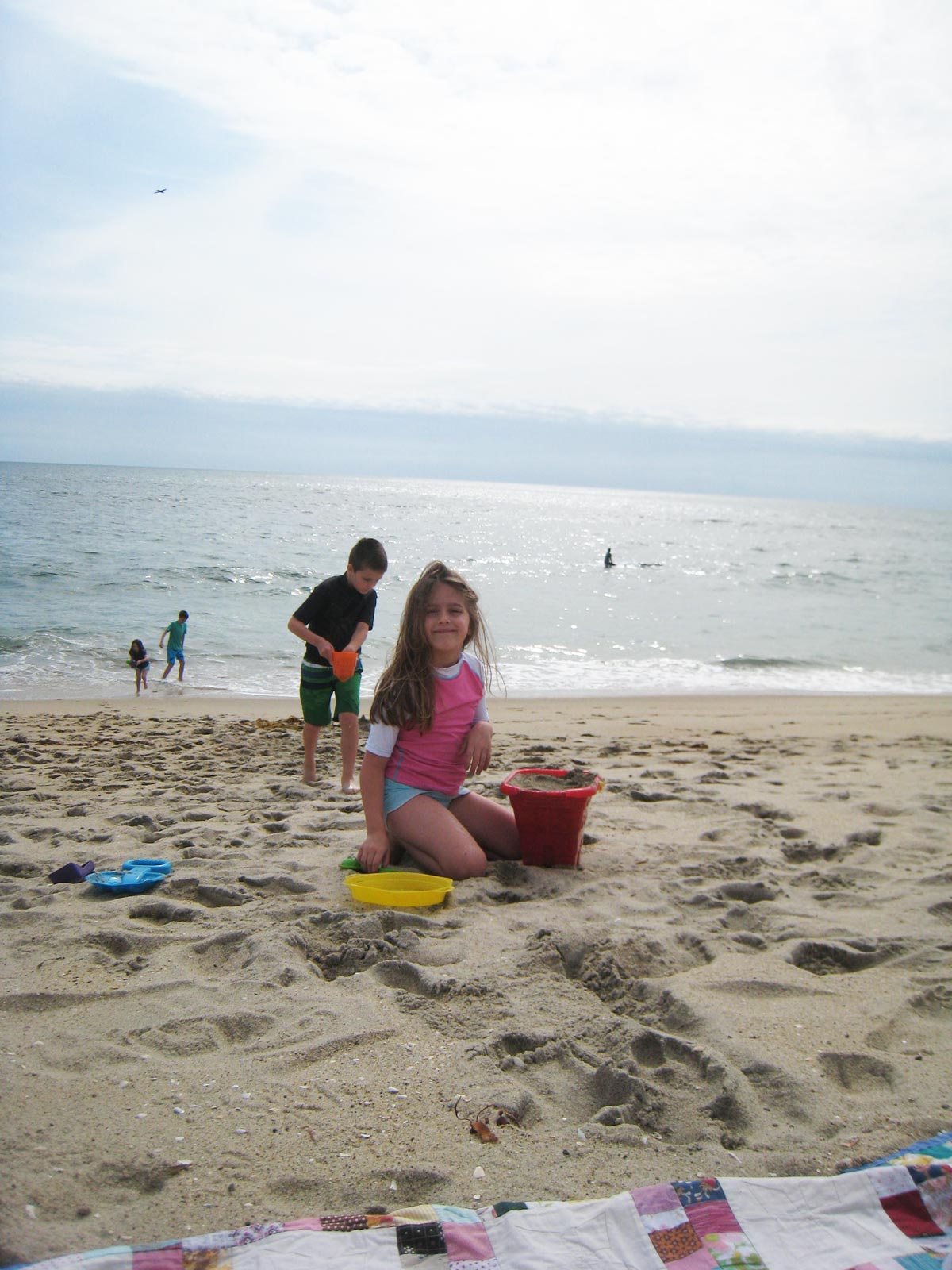 Before you head home
Collect the sand toys – Plastics adrift are a major source of pollution. Keep your beaches clean by taking home what you brough.
Bag up wet bathing suits – Your kids will feel more comfortable on the way home if they're dressed in dry clothes after your beach trip.
Get the sand off – Keep the sand at the beach and not in your car with these tips for getting the sand off little bodies.
Despite all the best planning, things may go awry. Someone will cry, eat sand, or bite it in a wave. You might forget something important at home. That's okay.
Have fun and don't sweat the small stuff. What you put importance on, your child will learn to prioritize. Make enjoying the outdoors and each other your priority.
More Summer Fun
What works for you?
Leave a comment below and let us know what works for you.
This post was originally published on June 24, 2014. It has been updated for content and clarity.