Crusts or No Crusts?
As an Amazon Associate I earn from qualifying purchases. For more details, please see our disclosure policy.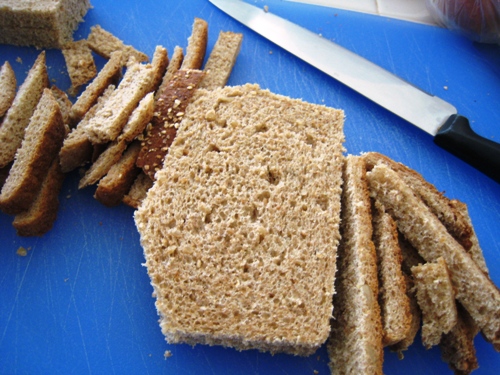 My three oldest children eat the sandwich, crust and all. My three youngest children treat the crust like they would the rind of a watermelon. They eat as far into the sandwich as their chubby cheeks allow and then they discard the rest.
Since I hate waste more than I am bothered by picky eaters, I have started trimming the crust from the bread before I make their sandwiches. I save the crusts in a bag in the freezer to use as bread crumbs at a later date.
What do YOU do?
Crusts or no crusts? Do you make your kids eat them? Or do you "cave"?