The Cure for Dish Pan Hands
As an Amazon Associate I earn from qualifying purchases. For more details, please see our disclosure policy.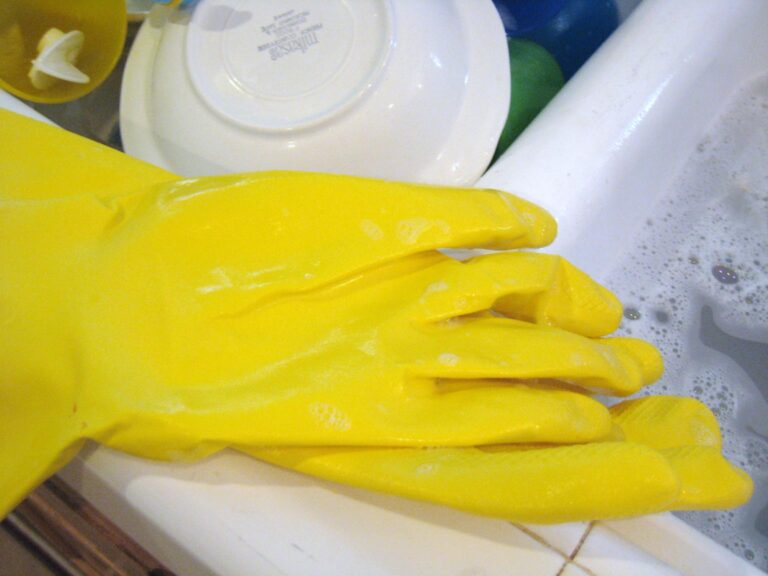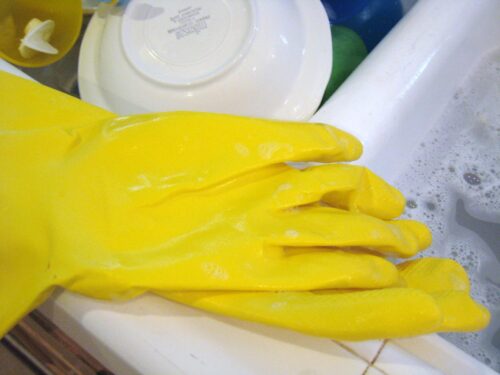 I've told you before how much I love my plastic dishwashing gloves. They are, indeed, a blessing from the Lord. I don't think I'd be able to keep up with the amount of dirty pots and pans I generate each day if it weren't for some type of hand protection. Hot water and grease-cutting soap would just wreak havoc on my delicate skin. And, there's the "eww" factor when it comes to cold, slimy, dirty dishes….
Gloves are definitely where it's at. However, I have lots of helpers. And my gloves have experienced fifty-two different kinds of abuse over the days and weeks. Some have worn them as footwear. But, more commonly, I find them full of water at the bottom of the sink under a few grungy dishes.
I've tried all sorts of solutions to keeping them dry and out of harm's way, my most successful being to drapethem over the Snowman cookie jar. But seeing as it's been 70 degrees lately and the Blizzard of 2010 did not reach the West Coast, the snowman had to go to storage and I found myself without a plastic glove rack. Golly.
So, imagine my surprise when I saw this: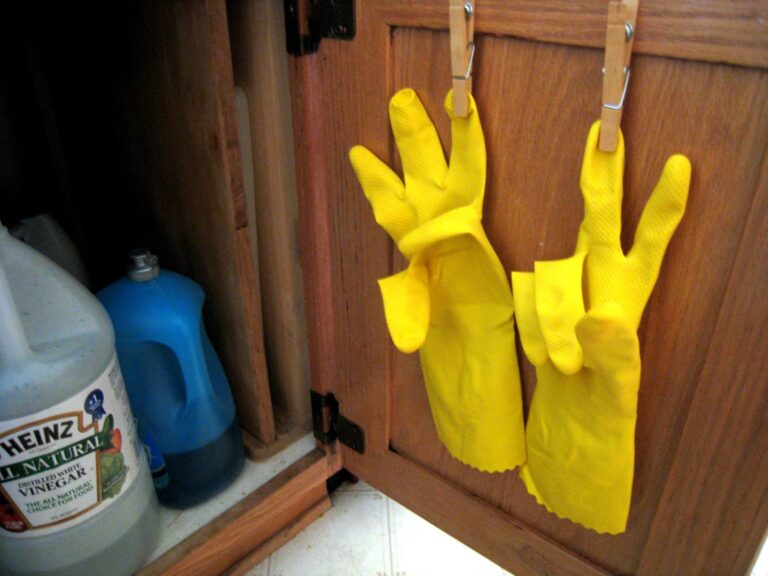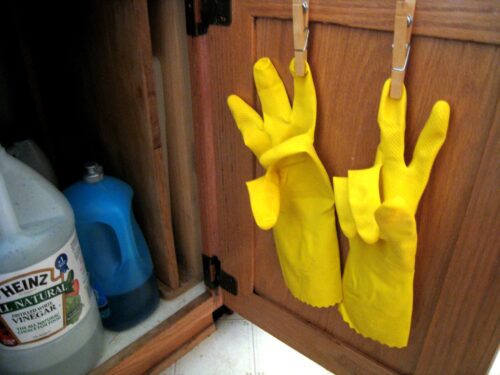 FishPapa asked me for clothespins one night. And I was too busy to wonder, WHY in the world does he need clothespins? The next morning I found my handy-dandy plastic glove holders waiting for me. They definitely work for me.
What funky trick do you have for organizing household tools?