How to Make a Bed
As an Amazon Associate I earn from qualifying purchases. For more details, please see our disclosure policy.
I'll never forget the first time I met my friend and former roommate, Kristin. (Hi KMS!) We lived in the same dorm during our freshman year of college. "Move in Day" was characterized by parents and students milling about, arms full, carting stuff into dorm rooms.
Kristin and her mom were arguing having an animated discussion about the proper way to make a bed. I won't tell you who won — or who was right. But, I will share how my mom taught me.
Start with a mattress pad.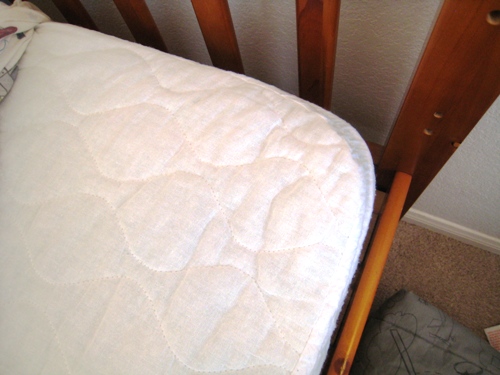 This protects the mattress from spills and excessive sweat.
Secure the fitted sheet.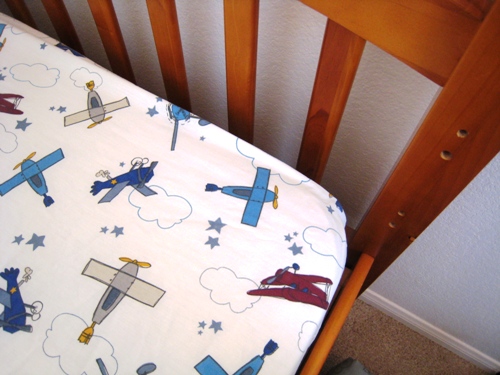 Make sure the corners fit snugly. (Wondering how to fold fitted sheets when they're not in use?)
Place the flat sheet.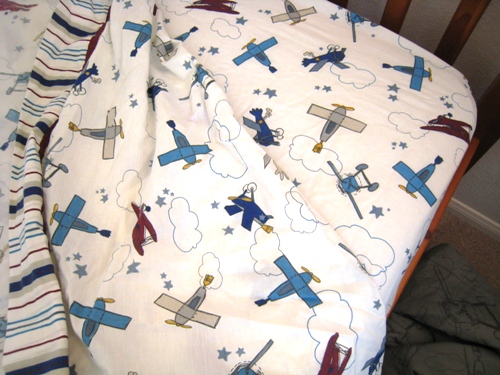 This may be cause for some debate. But, if you place the right sides (the printed sides) together, then you will see the decoration when you get into bed. Tuck in the sides and foot of the sheet under the mattress.
Spread comforter over flat sheet.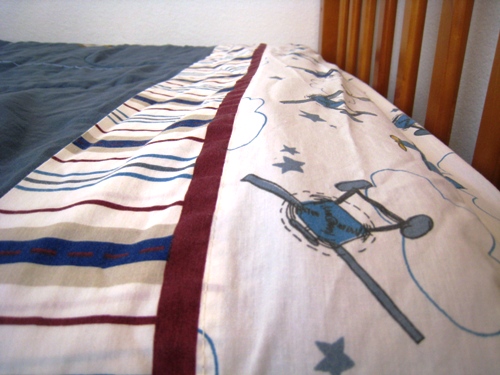 Fold the excess flat sheet over the top of the comforter. This gives it a nice, smooth finish.
Don't forget to teach your kids!
This little guy, at 6, can't quite swing the bed making process on his own, but I make him stick around while I "help" him. This works for me.
How do YOU make a bed?