Postcards from the Lake District, Relish, & Levens Hall
As an Amazon Associate I earn from qualifying purchases. For more details, please see our disclosure policy.
The next stop on our UK road trip was through the Lake district, with stops in Keswick, Kendal, and Levens Hall. What beautiful country!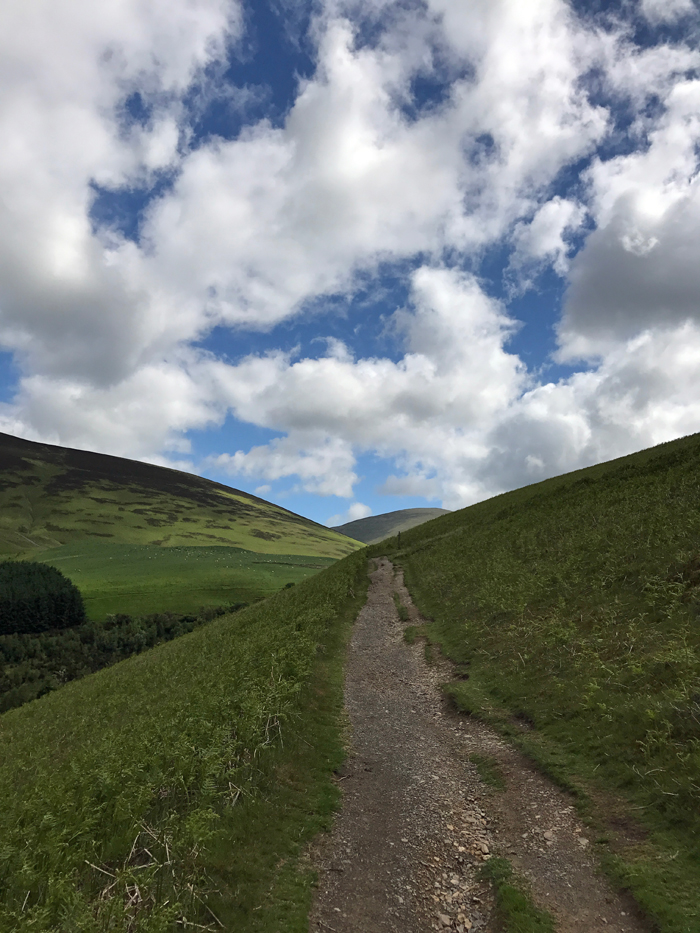 You know back in the day of sending postcards? Some of you are old enough to know what postcards are, right? No?
I'll be honest, now that I can text my mom a picture instantly, I don't buy many postcards. The exception is when a museum or attraction doesn't allow photography. Then I buy postcards to commemorate our visit.
Well, in the days before texting, Snapchat, Instagram, Facebook, etc. we sent postcards to people from the locations we visited on vacation. It might take a few days to get there, but it was the thing to do while traveling. Most tourist spots would have racks and racks of postcards for you to choose from, usually about 20 cents a piece.
Sure, a postcard didn't have much room for writing, but you got to share a glimpse of your vacation with friends and family.
I well remember how hard it was back in the day to narrow down my postcard choices. If the location was really gorgeous or famous, there might be hundreds of different shots to choose.
That's kinda how I feel about showing you snippets of our vacation. We saw so many beautiful things in Great Britain this past spring, and here I am, in snail-mail speed sharing you some peeks at that experience. Next time we go abroad, I promise to live blog it. 😉
Postcards from the Lake District, Relish, & Levens Hall
For today, I've got some postcards for you from the Lake district. Likely, you've heard about the Lake district. It's where Lizzie Bennet and her aunt and uncle were destined for on holiday when her uncle's business matters required them to go only so far as Derbyshire.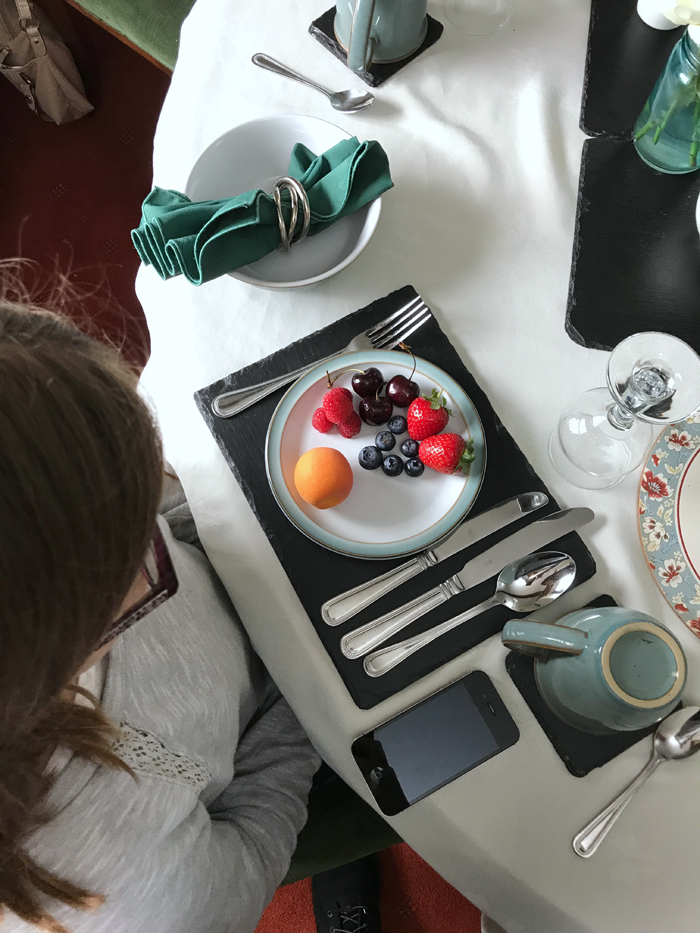 That's pretty much all I knew about the Lake district before we got there one rainy afternoon. We arrived in the little village of Bassenthwaite via Scotland and stayed one night on a working sheep ranch. The owners had turned many of their centuries-old buildings into bedrooms and operate a bed and breakfast establishment at the same time as raising sheep. It was an interesting experience, told here.
One of the downsides to our stay at the farm was that our 2 family rooms were split into three rooms, in different buildings. Since my littles are still fairly little and the keys didn't work well in many of the doors, this mama didn't sleep too well.
However, the next day we had a great adventure. As is always the case, I planned far more to do in the Lake district than we were able to swing for our family of 8. I had great plans of visiting Beatrix Potter's house and several estates, but that didn't pan out. Instead we got a great hike, a delicious lunch, and a fun hour in Wonderland.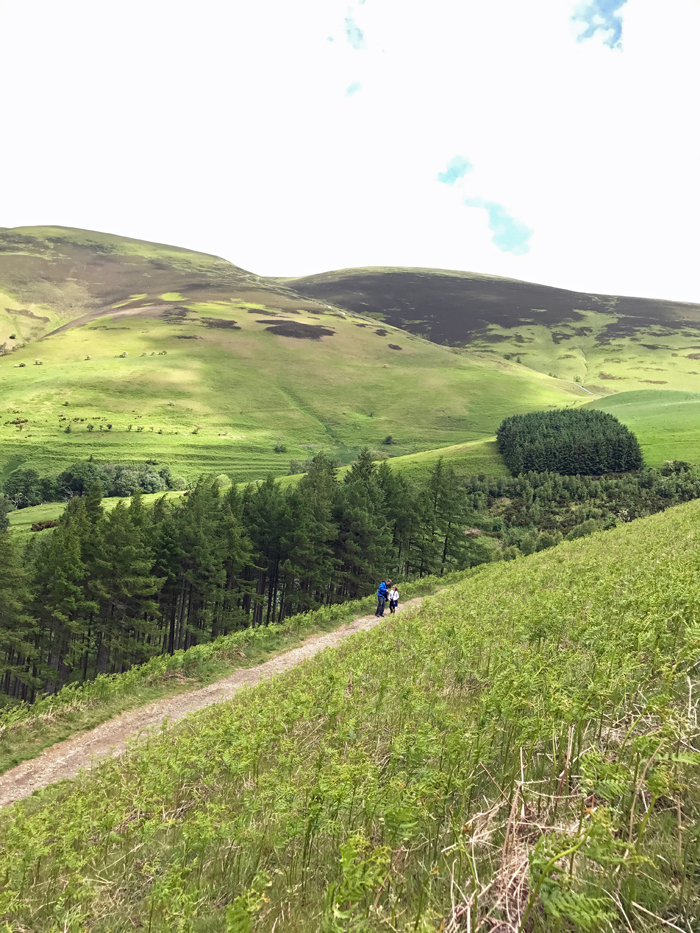 Bassenthwaite is one village over from the town of Keswick (pronounced Kessick). The cook at the farm told us about hiking Latrigg, a nearby fell with a great view of the lakes. I found a hiking map online which was perfect for guiding us up.
Pro tip: The folks in the UK know their outdoors and hiking. We followed a few hiking maps during our trip that were truly spot on. Get outside as much as you possibly can because the countryside is absolutely beautiful and set up to make it easy.
On our way up to Latrigg, we met Margaret, a widow who used to hike the fells with her husband. At almost 70, she had journeyed alone from the south of England to stay a few days in Keswick and hike the trails before she was too old to do so. It was a great experience to chat with her about life on our way up the fell.
Here was the view from the top, the windiest place I've ever been, to date.
Margaret hiked down the other side while we walked back the way we came to our car. We drove through the Lake district which was absolutely beautiful, but took longer than I had anticipated.
For some reason traveling in our herd also doesn't allow for too much meandering. The boys in particular like to know when we're going to be at the hotel next. Or when we're gonna eat.
I would have liked to spend more time stopping and going through the Lake district, so it's on the list for next time.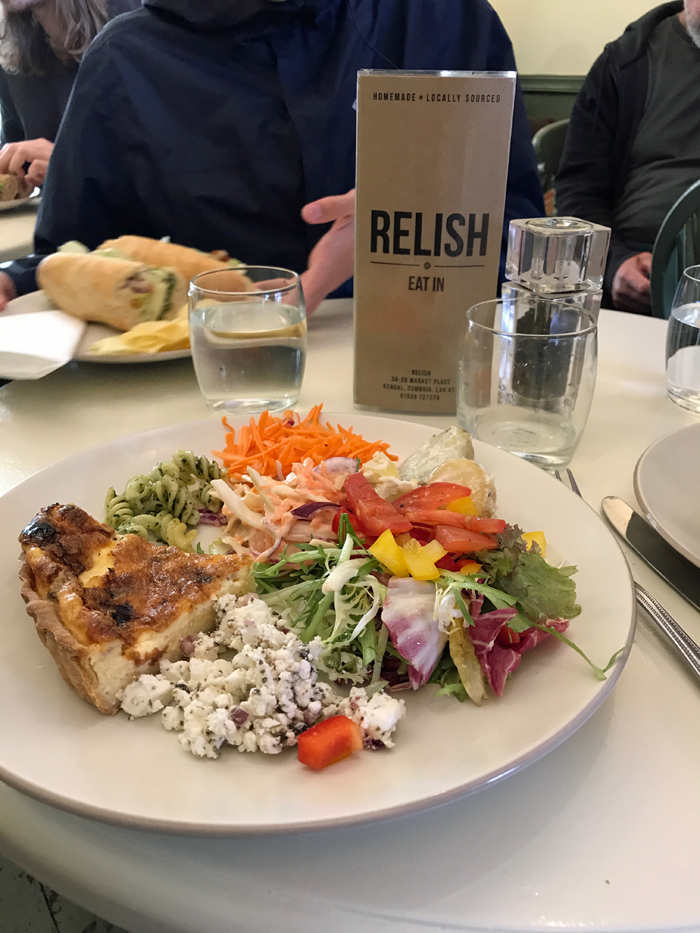 Thanks once again to Trip Advisor, we found a fabulous place to eat in Kendal: Relish. Everything we ordered there was fabulous. This is my salad plate with quiche.
And yes, the desserts are just as good as the TA reviews say they are. Wow.
At this point in the journey, several children had caught colds, so our experience of Kendal was mostly taken up with searching out a pharmacy and stocking up on supplies.
This delayed our time at the one place I really wanted to go: Levens Hall. We got there about 90 minutes before the gardens closed, but entirely missed the opportunity to see the house. On the plus side, the man at the gate gave us an extra discount on our admission.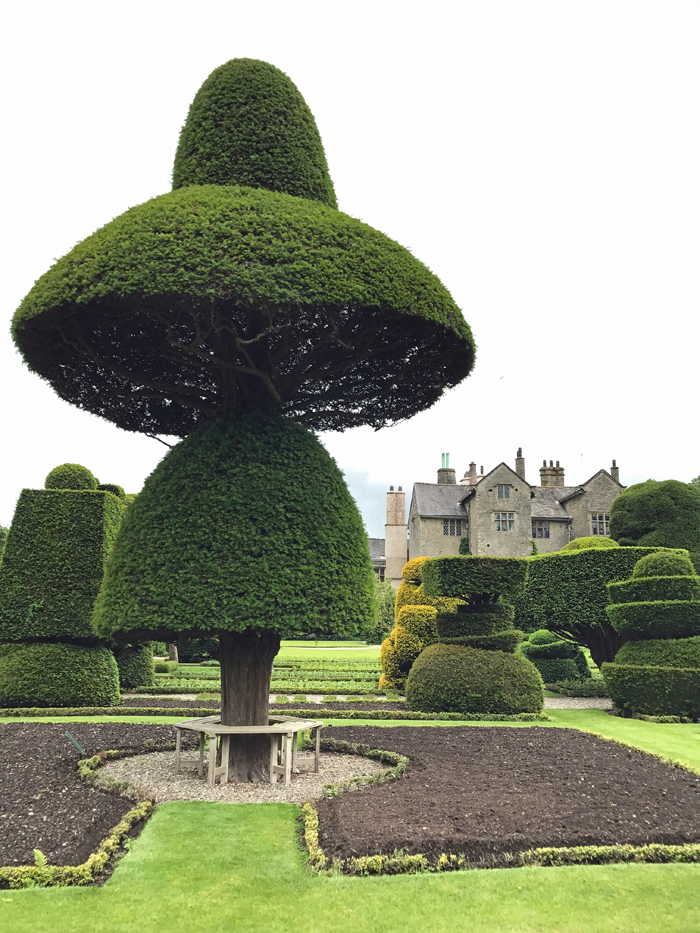 Rain was threatening, but FishPapa and the U15 crowd enjoyed a great tour of the gardens, a world renowned topiary garden, what would appear to be right out of Alice in Wonderland, right?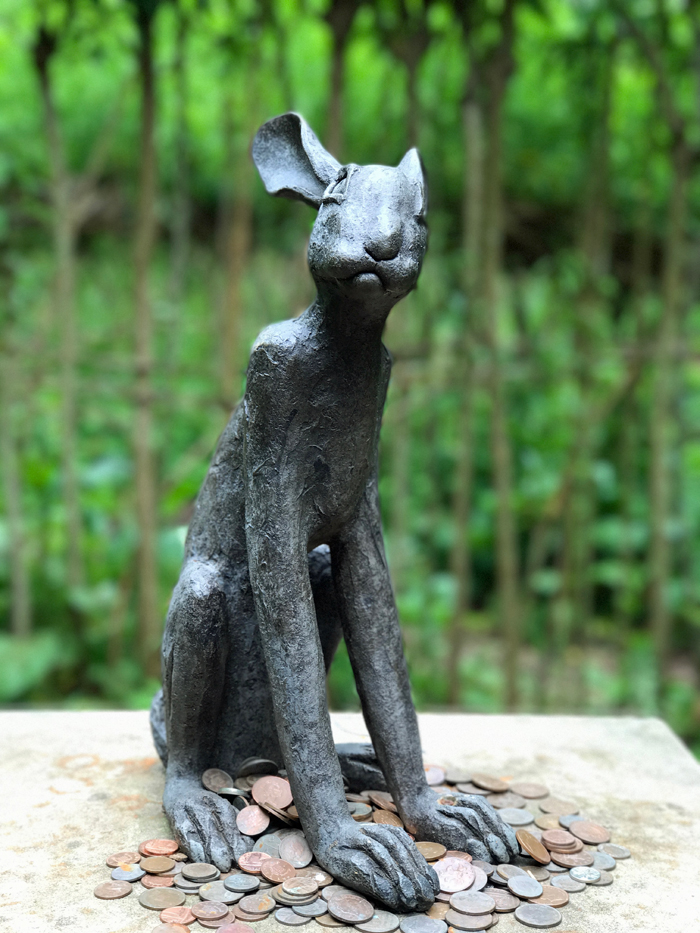 Rabbit included.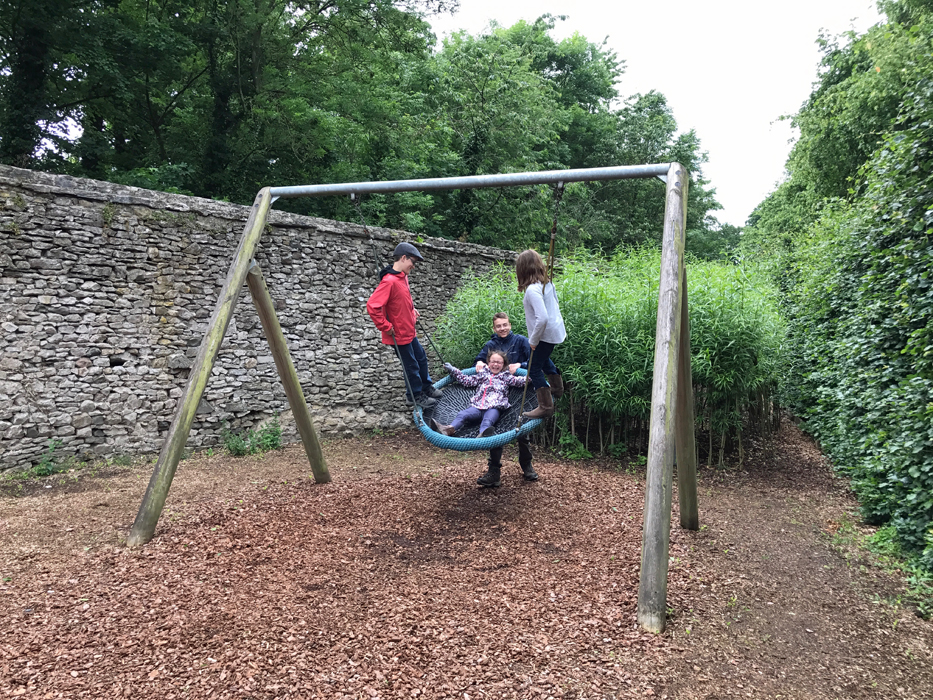 These swings were ubiquitous throughout our travels and the kids loved getting on them every single time.
Would I go back to the Lake district? Absolutely. It's gorgeous country with plenty to do out of doors.