Our European Vacation: The Road to Paris
As an Amazon Associate I earn from qualifying purchases. For more details, please see our disclosure policy.
This fall we spent a month abroad where we visited London, Paris, and a handful of cities in Western France. We explored, rested, and learned a ton about ourselves and the world. This is the ninth installment of our European adventure. If you missed it, go to the beginning here.

It was with mixed emotions that we left Collioure. The kids were getting a little road weary. We had been away from home for almost three weeks, the longest they'd ever been away from their own beds. Well, they hit that mark during the first week, actually.
They did remarkably well on the trip, especially when homesickness and a bad cold/congestion hit at the same time early in the voyage. We were on the downhill slope when we left Collioure.
Yet, it had been so restful and relaxing. We had spent great time with new and old friends — and that part we weren't ready to leave.
This is the sunrise that bid us au revoir.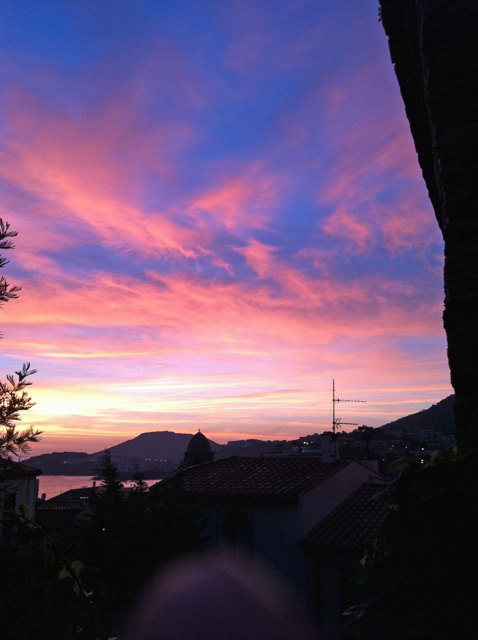 Could it be more beautiful?! Don't you want to go there? Let's do it!
After grabbing pains au chocolat and chaussons aux pommes at the baker's, we hit the road. It was going to be a LONG day.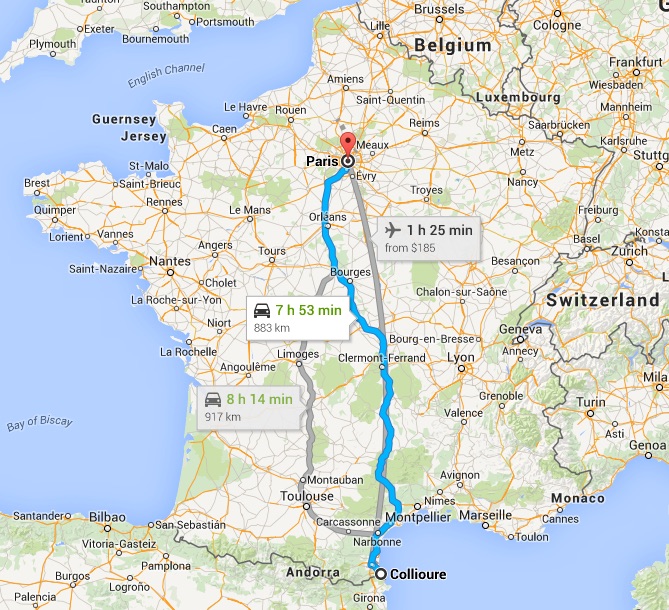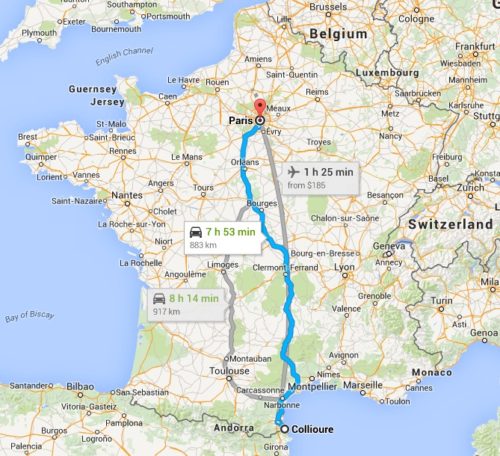 Collioure to Paris is basically a cross-country trip. While we had taken a week to meander the journey on the front half, we took a day to zip back. It was about 8 hours. Whew.
Jean-Marc recommended that we take a slightly different road than previously. You can see on the map the grey path that we had taken to get to Collioure. On this alternate route, the drive would be shorter and quicker, without the many semi trucks traversing France for commerce. It was also beautiful: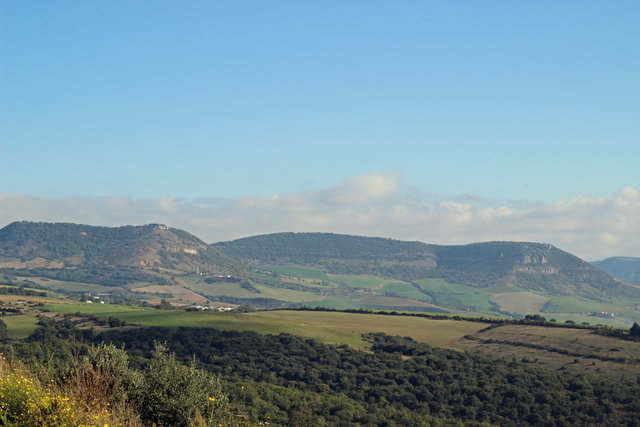 This is October. We still had the benefit of a heat wave to keep things super comfortable.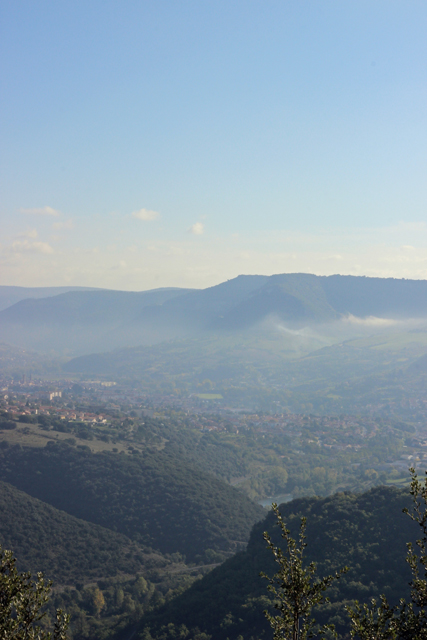 There were mists lingering that morning at the rest stop, but you can imagine how beautiful it would be on a clear day.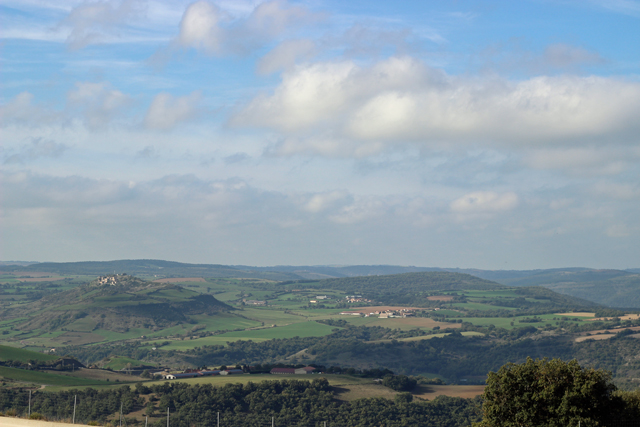 This other road took us across the Millau Viaduct.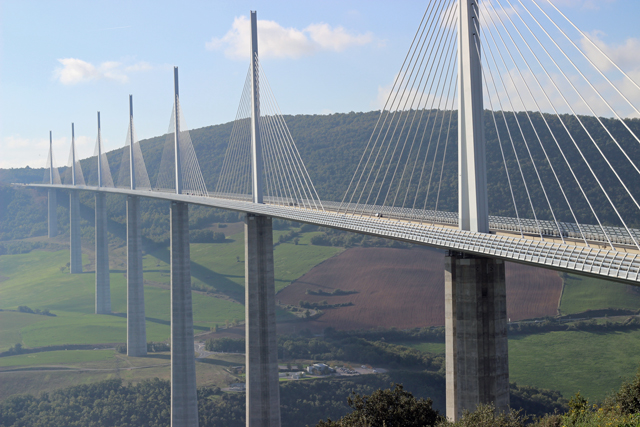 It's a a cable-stayed bridge that spans the valley of the River Tarn near Millau in southern France. The autoroute goes right over it.
There's a rest stop here on the north side of the bridge with nice bathrooms, a cafe, and a visitor's center. We hiked up the hill to catch these views, despite a few crabby kids.
Thankfully, we had a stock of apples, clementines, cookies (my favorites and FishChick6's nut-free Prince), and biscottes in the car.
As we approached Paris, six hours later, we hit some major traffic due to an accident on the road. We were also slowly running out of gas. Eventually we navigated our way through the suburbs and landed in the 14th, at the Helzear.
FishPapa found a free parking space to store the car overnight near the Montparnasse Cemetery. We settled in and got pizza from a nearby closet. I mean, pizza place. It really was about the size of our walk-in closet. We were ready to take on Paris.