Budget Hotels: Where to Stay in the UK
As an Amazon Associate I earn from qualifying purchases. For more details, please see our disclosure policy.
When you think about a holiday in the United Kingdom, your thoughts might go to little cottages in the countryside or metropolitan hotels in the city. For us, traveling with a family of 8, budget hotels were our jam.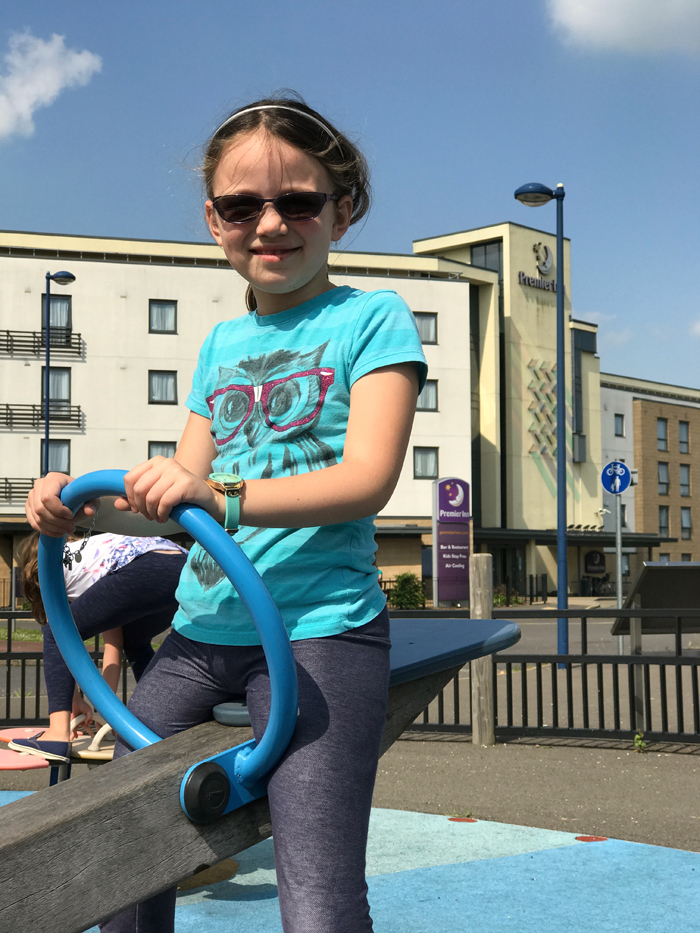 If I've done my math right, our family has spent well over 37 nights in the UK, most of those in budget hotels. We flew in and out of London in 2014 on our way to France; this summer we spent a full month in Great Britain, hopping from town to town in a counter-clockwise direction around the island. Since we never stayed in one spot for more than a few nights, trust me when I say that I know the check-in process well. Very well.
When planning our most recent adventure, we considered all the options: traditional English inns, budget hotels, Bed & Breakfasts, working farms with accommodations, and apartment vacation rentals. We planned for a little of each for the experience, but after crunching the numbers, it was clear that our finances could only afford a taste of the other options. Budget hotels needed to be our focus.
Today, I'm sharing our experience with each and which we preferred in the end.
Budget Hotels: Where to Stay in the UK
Before I dig in, consider that most of my boys are actually man-size, so we were looking for comfortable, but not luxury, accommodations for basically four men, one woman, and three older children. The days of squeezing three kids in a bed are over!
While we've heard folks rave about AirBnB, that's not how we roll. Plenty of people have had great experiences, but plenty of people have also had nightmare stories to tell. With eight people, we can't just find someplace on the fly if our AirBnb doesn't prove to be as advertised. For us, it's just not worth the risk, plus those that we looked into required a fair chunk of cash as a deposit. Your mileage may vary, but we prefer to use commercial establishments.
So here are the different types of accommodations that we tried while we traveled through England, Scotland, and Wales. Keep in mind that this is for 8 people and that our target price for our family to stay in the United States is $350/night.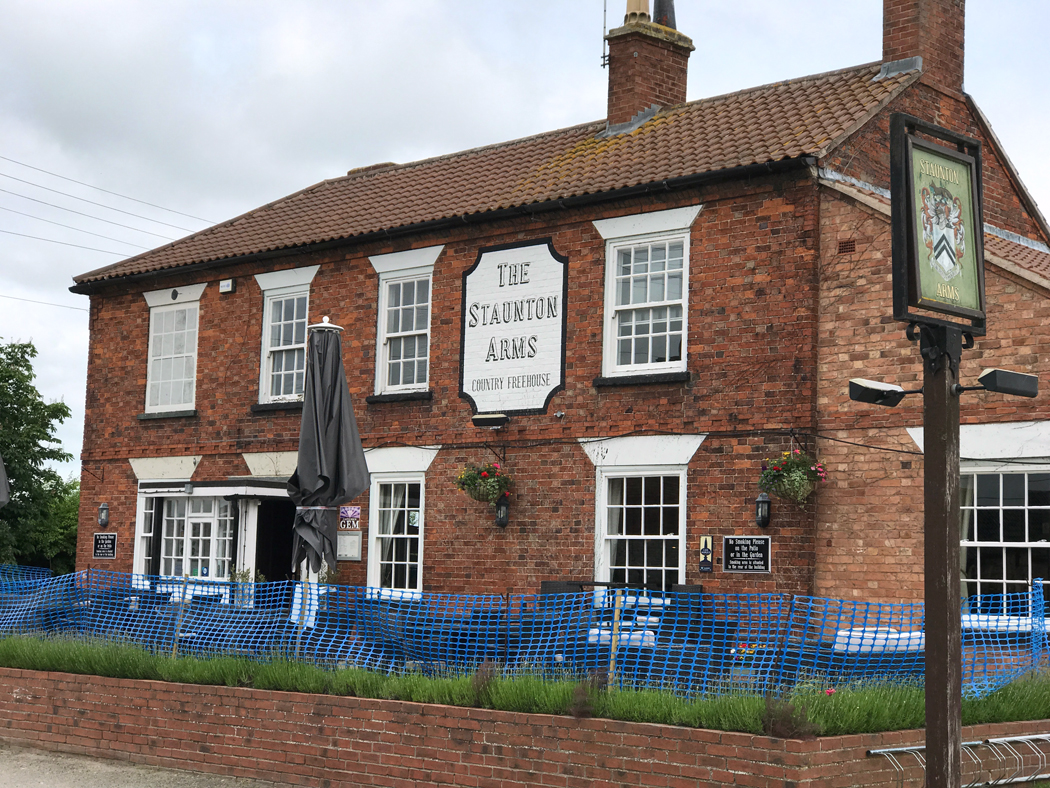 Traditional English Inns
I'm defining the "traditional English Inn" as a public house/restaurant that also has room and board available. We stayed at The Staunton Arms in Staunton-in-the-Vale, only about five miles off the main highway, but in the middle of nowhere, in Nottingham.
The restaurant had high reviews, and since it was my birthday, I'll confess that that influenced my choice. We reserved two family rooms, one of which proved to be large enough to be the home base for the kids. It even had a TV and a Wii.
I found it on TripAdvisor as a convenient stopping ground halfway between Cambridge and York. We had spent the day at Burghley House (more on this later), so I didn't want us to have far to drive before my birthday dinner. #selfish?
The rooms were comfortable and beautifully furnished. The dinner at the inn (not included in our reservation) was easily one of the best meals I've ever eaten. Seriously. I would drive miles out of my way to eat there again. The breakfast (included in our room rate) was excellent.
Other than the small snag that FishChick8 left her glasses behind and the hotel staff couldn't find them (they could be NOWHERE else), we had a great experience.
That said, the one night accommodations were not budget-friendly. I would say that this inn experience was excellent, but more tailored for a larger budget vacation or a couple on a special weekend where they want to eat well and spend time in their room. Ahem.
Total spent: $382 for one night
Working Farms with Accommodations
Since the UK still has a number of independently operated farms, you can actually stay on one! Many ranchers and farmers have converted their extra outbuildings into apartments or B&B-type accommodations. We stayed at Highside Farm in The Lakes district. The countryside was beautiful and it was super peaceful.
The downsides included limited check-in hours, funky keys that didn't really work, our rooms being different than originally booked meaning we parents were in a different building from the kids, and a mediocre breakfast.
However, it did add flavor to our stay!
Total spent: $374 for one night

Bed & Breakfast
One always hears about how quaint the B&B experience is. And when we were newlyweds, those experiences were, indeed, very quaint! What we found, at least in the Cotswolds, was that it was overpriced and overrated.
We stayed at The Broadlands Guest House where the parking is a little tight. The accommodations were fine; everything was clean and tidy and comfortable. The breakfast was very cute in how it was plated and served, but it was mediocre for taste.
The host was basically absent, and the village of Bourton-on-the-Water unfriendly. The only restaurant with empty tables turned away our service, claiming they were all booked when the tables remained empty for hours. We ended up cobbling together a meal at the convenience store across the way.
So, yes, I have sour grapes for the Cotswolds, but for all the cute buildings and charming streams, value and customer service still win my heart. This may not be reflective of the B&B experience as a whole, but the prices are pretty close to market standard and don't overly impress me.
Total spent: $311 for one night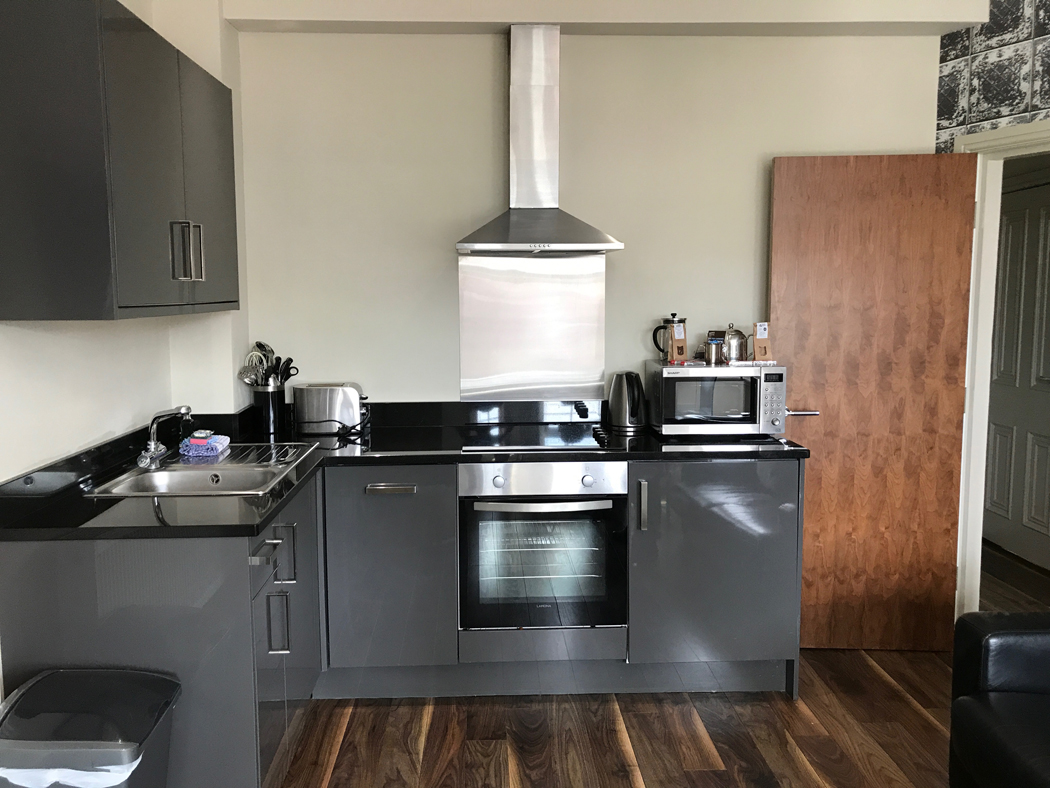 Apartment Vacation Rentals
While I am not impressed by the offering at AirBnb, I do see the value in vacation apartment rentals. We loved the Helzear aparthotel in Paris and we often rent resort-run condos stateside. It's nice to spread out and cook your own meals.
That said, in California, I bring my own freezer meals on vacation so that I can have the best of both worlds: home cooked meals and a vacation. Obviously, I couldn't do that in England.
We rented two Clearly Apartments — because it's hard to find even apartments for 8 — in York for three nights in the Bootham Crescent neighborhood. It was a quiet street, ideally placed in relation to the grocery store and the center of York, a medieval pedestrian village.
The accommodations were exactly what I saw on their website and everything was delightful. Our hostess, Emily, was readily available for help and questions, even via email after hours.
However, we spent more money stocking the pantry than just grabbing sandwiches at Pret or at the Teddy Bear Tea Rooms, so cost-wise, it just didn't pencil out for us. If we had stayed for a longer time, it's possible that having kitchen access would have been a deal-maker.
Total spent: $1049 for 3 nights; $350/night average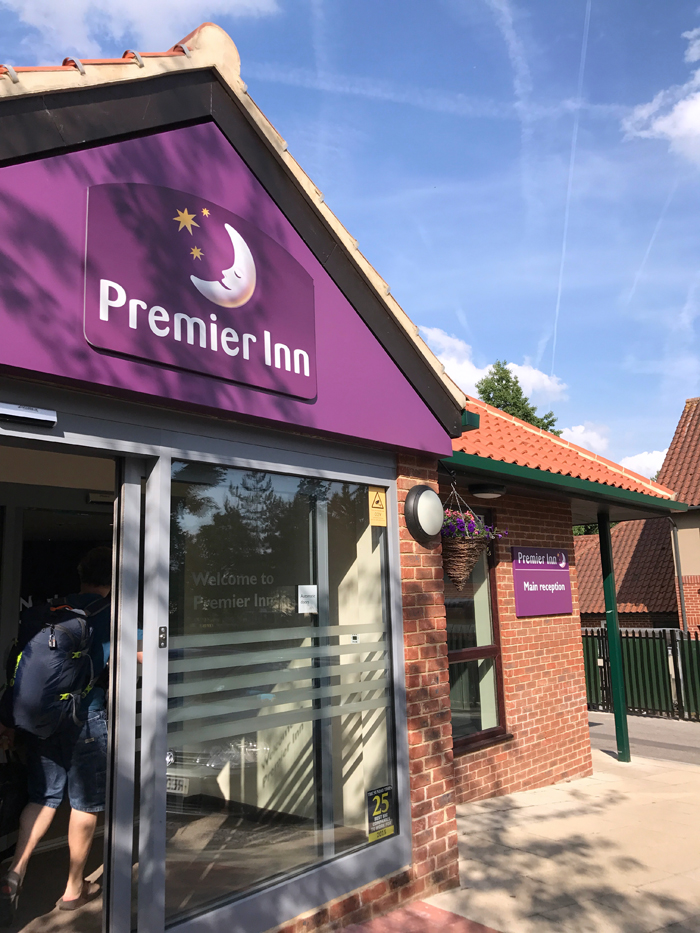 Budget Hotels
And so we land at our most frequent and favorite haunt, at least in terms of value: budget hotels, particularly Premier Inn.
No, this isn't a sponsored post. We forked over a decent chunkful of change over to good ole' PI. But, for good reason.
During our first ever stop in London back in 2014, we stayed in a Premier Inn. Later in that trip, we found ourselves in a more expensive, traditional London hotel and found ourselves wishing we were at a PI.
For the bulk of our trip this summer, we stayed in Premier Inns. Trust me when I say I could give their new employees training in the check-in process. We stayed in 10 different locations through Great Britain, so I do consider myself a Premier Inn expert.
I'm not really sure that there's an equivalent to Premier Inn in the United States. It's a quality, secure hotel chain that has rock-bottom prices. Motel 6 just doesn't compare.
We stayed at Premier Inn locations in Earls Court (London), Cambridge, Edinburgh, Dumbarton, Preston, Llandudno, Telford, Bath, Oxford, Cambridge (again), and Waterloo (London). All locations were consistently clean; the attendants were consistently courteous and helpful — some even did our laundry! — and the prices always the best deal in town.
Are they the fanciest and the most problem-free? No, we had the occasional plumbing problem, but we had issues with several of the higher priced options as well. Overall, Premier Inn was a great value.
Total spent: $5750.26 for 25 nights; $230/night average
For our family, spending a month overseas, living out of suitcases and wanting to see all the variety Great Britain had to offer, we focused our time in budget hotels. And it worked out!
Once we crunch the numbers, you can see that staying in budget hotels got us our biggest bang for the dollar. Since we spent an average of $120/day to feed us all, the money we saved on hotel allowed us that liberal food allowance and basically paid for it in the cost savings over other options.
So, that's how we slept in the UK.
We ended up spending a total of $7867 for a month's lodging (31 nights) in Great Britain.
Where do YOU stay in the UK?