Safe Travels with Kids
As an Amazon Associate I earn from qualifying purchases. For more details, please see our disclosure policy.
Are you heading overseas on a vacation or planning ahead for next year? Take heed of these tips for safe travels so that your trip will be fun and secure.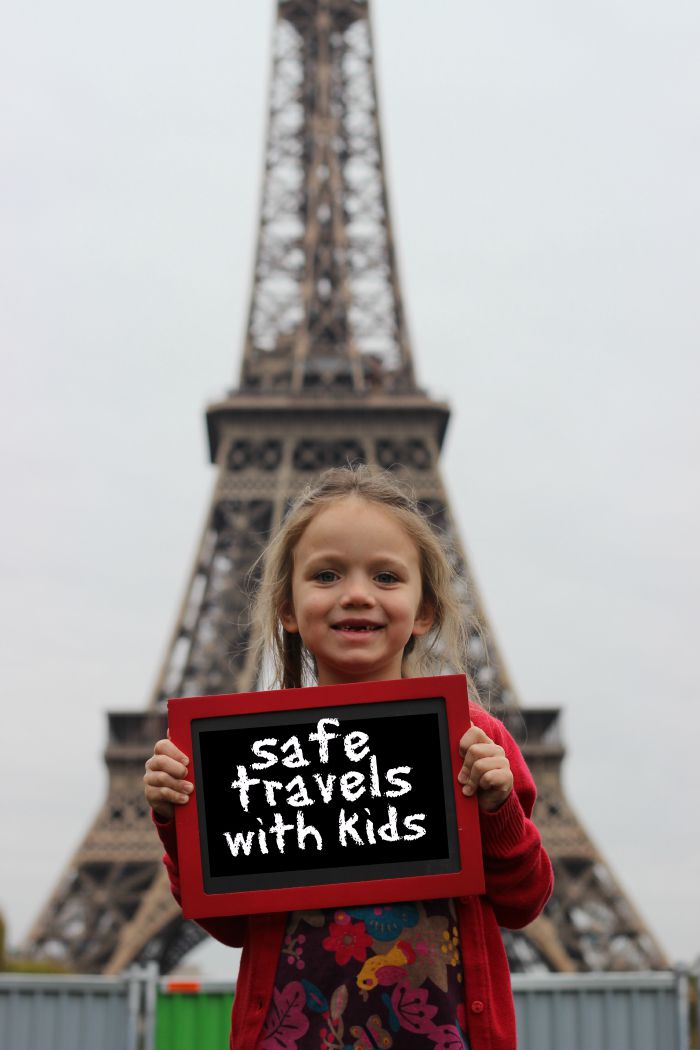 Life gets busy and, sometimes, a long-anticipated trip sneaks up on you. You might find yourself not as prepared as you wish you were. Been there, done that more times than I can count.
Over the last month or two I've had two friends head off to Europe, and I got to share some tips with them that made our European vacation so amazing. Surprisingly, I was able to tell them things they didn't know already. They've both traveled internationally before, but not as recently as I had. Times change, apparently, and all those hours surfing the internet paid off!
Anyone could hop in a plane and be able to enjoy travels through Europe without a ton of preparation. In fact, if you've got the money, you could buy whatever you need there. Easy peasy.
But, it takes a little preparation and thought to make sure yours are safe travels. Whether you go alone, with a friend or spouse, or take the whole family to Europe, safe travels are super important, but particularly so when you've got kids in tow.
You don't need to worry about whether or not you can find a rain coat. If you need a rain coat overseas, you can always buy one. But getting pickpocketed, having your identity stolen, or losing a member of the party? Those are things that a little advance preparation can help you prevent.
If there's an international crisis, you need to know what to do, not just for you, but also for your kids. A few steps toward safe travels will make the trip more fun with fewer things to worry about.
Safe Travels with Kids
If you're heading off on a trip soon or planning ahead for a trip next year, consider these tips for safe travels:
Check with the state department.
Make sure that your destination doesn't have any government-issued warnings for disease, unstable political activity, or questionable safety for tourists. The more you know, the better you can prepare. It may require extra immunizations or delaying your trip, but better safe than sorry.
Make copies of your passports and other travel documents.
In case your passports are lost or stolen, be sure to carry back-up copies. I emailed a copy to myself and to family as well as packed hard copies in my documents folder. Knowing that I had back-ups, made me a little less nervous about the real deals, despite the fact that I wore them constantly or kept them in the safe.
Remember, don't delay on the passport process either. You have to have one to travel internationally.
Call your bank and credit card company.
Basically, you need to be safe and have some money. All the other travel-y things can come as they may.
But that money part? Call your bank and credit card companies to let them know that you'll be making transactions abroad. You don't want them to block legitimate transactions or let a fraudulent purchase in Spokane go through.
While you're at it, ask them which overseas ATM's you can use fee-free. This is super important. Fees add up in a jiffy. Trust me.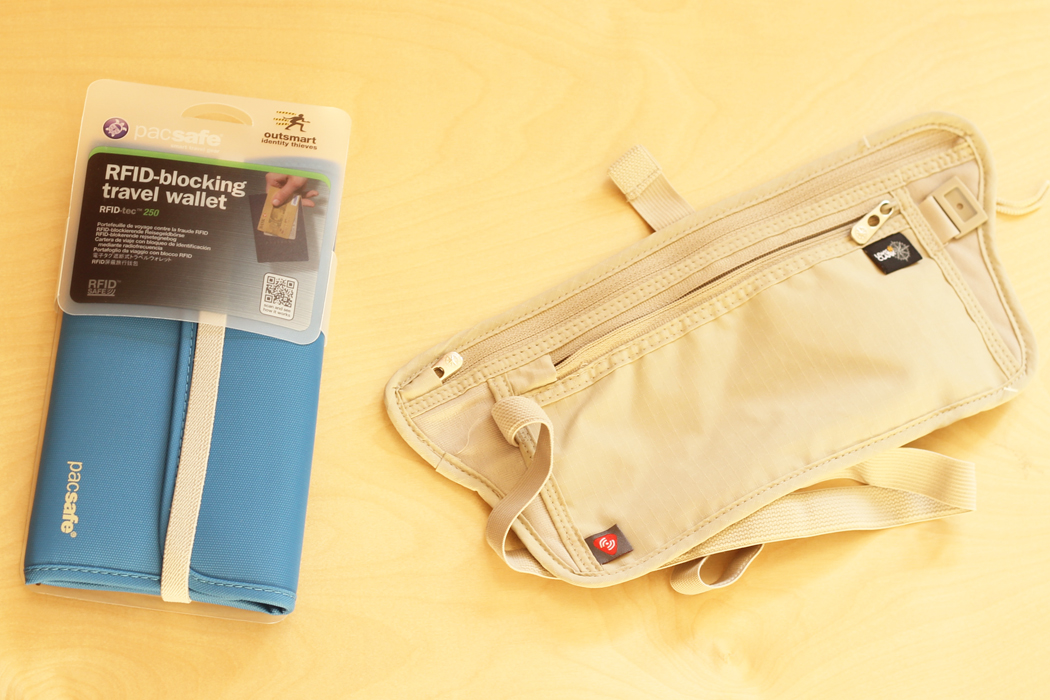 Buy an RFID wallet or money belt.
Nowadays, it's not just your entertainment that's "virtual", petty theft is as well. You can have your pocket "picked" without losing your wallet. Thieves use electronic devices to swipe the information off your cards and phones — without taking it from you! They just need to walk close enough to you to get a reading off your cards.
Using an RFID wallet or RFID money belt can greatly reduce the risk of virtual pickpocketing and help keep your funds secure. I still use the wallet I received from PacSafe now that I'm home. They have a variety of theft-proof items designed for safe travels.
(Wondering how to pay for family travel in the first place? If we can do it, you can, too.)
Call your health insurance.
While you might never plan on a medical emergency overseas, it's important that you contact your health insurance provider and find out the protocol for receiving care overseas.
Since we knew a serious allergic reaction was possible, I documented everything I would need to do to get care for my daughter in case it did occur and checked each location ahead of time to see that there was medical care available.
Pack a small emergency kit.
Pack over-the-counter medicines, prescription medications, and epi-pens in a travel first aid kit, but also consider throwing in some basic emergency supplies as well. Everyone in our family had a small flashlight in his bag as well as contact information for friends and family in-country and at home.
(We also had a number of other travel kits to help with various and sundry needs. I loved the ease of packing them in Tom Bihn packing cubes.)
Call your cell phone provider.
If you plan to drive yourself around on vacation, a GPS is helpful! Getting lost in a place you don't know and where you don't speak the language can be dangerous. Contact your cell phone company to see what kind of roaming data plan they have available and sign up!
If you have an unlocked phone with a sim card, you can buy a sim card overseas and have "local" service. Our next iPhones will be unlocked ones.
Be sure to pack phone charging cords and adapters to suit the country you're heading to. You don't want to have dead batteries when you need them. Keep them charged at all times, hard to do when you're out sightseeing, but make a point of charging every chance you get.
I loved these USB chargers (not pictured) that helped charge all our devices. I blew out an Apple brick using it with an adapter, so I'll be going with same country chargers from now on.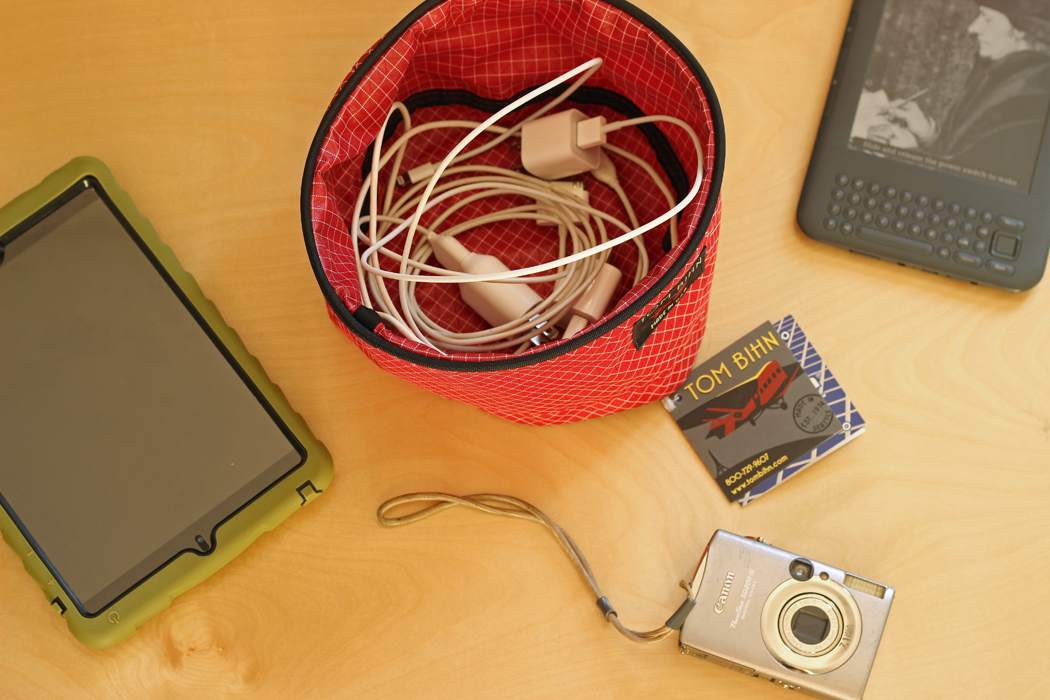 Surf securely.
If you've ever had an online account hacked, you know that the internet poses a security risk. Consider purchasing a VPN subscription if you will need a secure internet connection overseas. What this does is create a firewall where your data is protected.
Friends of mine had their accounts hacked while overseas, so we weren't taking any chances. Even though we had a VPN, I did not access banking or other secure data unless I had a secure connection at Jean-Marc and Michele's. 
Make an action plan for the kids.
Make sure your kids know what to do if you are separated. When you leave the hotel or apartment for the day, make sure they have the address in their pocket; a hotel business card works great for this. Be mindful of your surroundings, taking note of emergency exits and the general vibe of fellow sightseers.
It was not uncommon to find military personnel in Heathrow Airport or at major tourist attractions on our trip. This actually made us feel more comfortable, not less, but it did put me on alert. It is a crazy world we live in.
Include your contact info inside backpacks and other luggage as well. Be sure to place this INSIDE, not on the outside, for random no-gooders to see.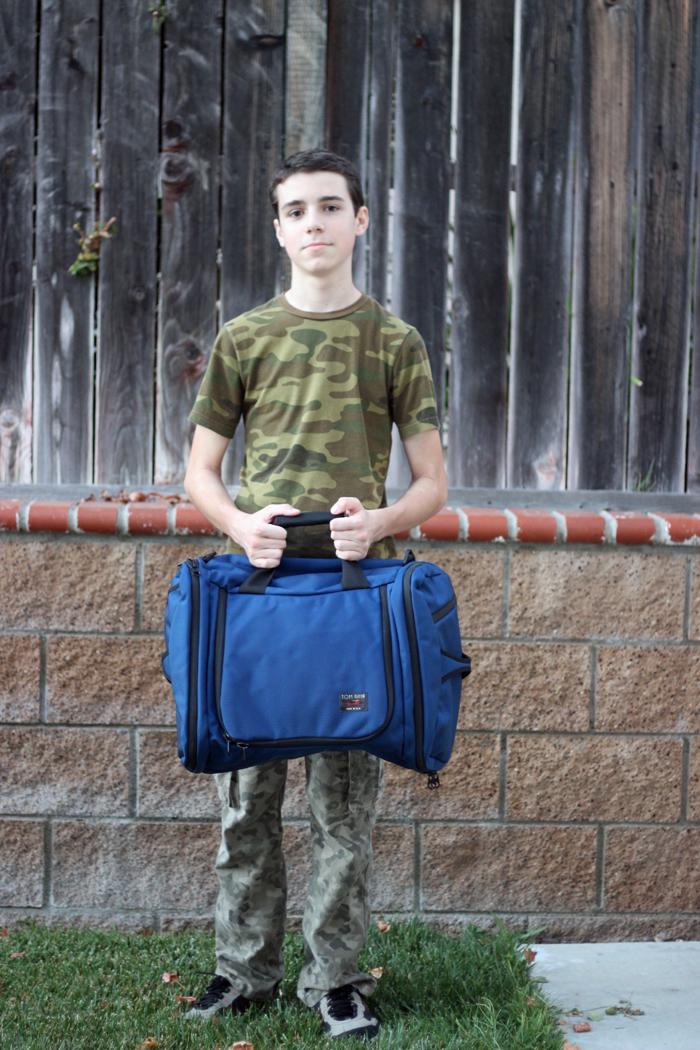 Pack light!
The less stuff you have on hand, the quicker you can move and the less you'll be an easy target for pick pockets and scoundrels. Plus, honestly, it's so much more fun when you're not lugging a ton of stuff with you. Europe is made for small storage spaces. If you wanna go big, stay home.
Each of our family had a carry-on size bag. The big boys had Tom Bihn bags which were awesome. I loved my PacSafe rolling bag. While not as roomy as the Tom Bihn bags, it rolled which helped my back tremendously. Check out our family's tips for packing light here.
Safe travels are not impossible or even all that hard. They just take a little preplanning. Not only do they provide a little extra peace of mind as you wander from home, but they keep you safe while you do it.
Please keep in mind that this is not an exhaustive list. Visit the State Department website for more specific information on safe travels.
What do YOU do to ensure safe travels with kids?