Trimming the Tree with Children (12 Days of Christmas Family Fun)
As an Amazon Associate I earn from qualifying purchases. For more details, please see our disclosure policy.
The following is written by LifeasMOM contributor, Lauren: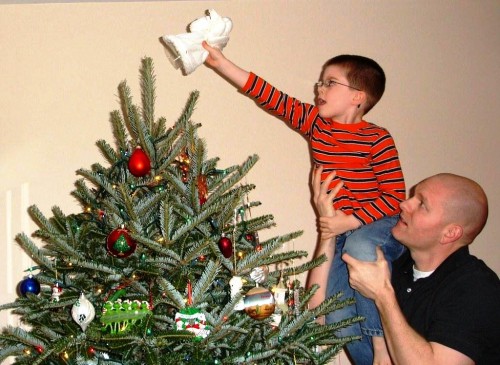 I have so many treasured memories surrounding the Christmas Season – and most of them involve a Christmas tree. I love Christmas trees and everything about them: putting them up, arranging the ornaments, choosing just the perfect spot to admire it all season, not to mention its fresh smell wafting through our home.
A Christmas tree – live or artificial – just makes a house feel like Christmas to me! We have a few traditions in our home that make our Tree Time seem special and fun.
Buying the Christmas Tree
I just adore a live Christmas tree. There is no better scent in my home, than that of a tree which is fresh from the farm. So naturally, one of our favorite family times during the Season is picking out the perfect tree. My husband and I each take two kiddos and walk through the big tent of trees, searching for just the right one. My children love to run around from tree to tree asking, "Is this the one, Mama? This one is perfect!"
What's the trick to making this such a good family time? We go when everyone is rested and when everyone is well fed. In years past, we made the mistake of going right before bed (too tired) and also the mistake of going right before dinner (too hungry). Going tree shopping during those times are sure fire ways to completely ruin a fun outing like this. It took us two years to figure it out, but we've got it now!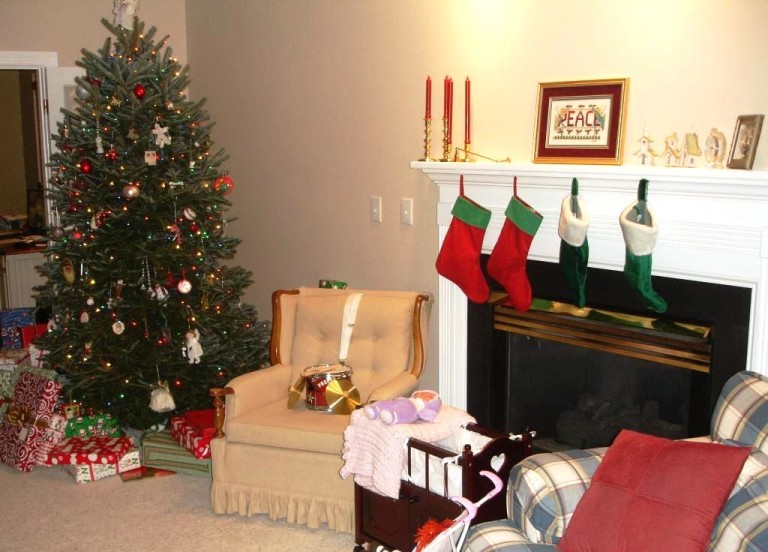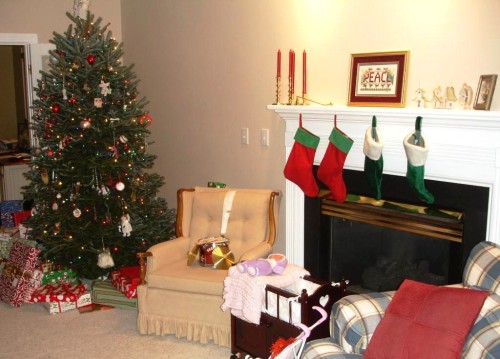 Decorating the Tree
I will admit: I used to be very particular about how the ornaments were arranged on my tree. Some would even say persnickety. There is something about having four fabulous little people to make you realize which things in life are important.
And Christmas ornaments? They aren't more important than the little hands that put them on my tree. It works much better when the kiddos have a group of unbreakable ornaments they can put on the tree. They think it is such freedom to put ornaments anywhere they wish! And it works for me since I put my favorite, breakable items towards the top.
When it is completely decorated, one child gets to put on the finishing touch by placing the angel atop the tree.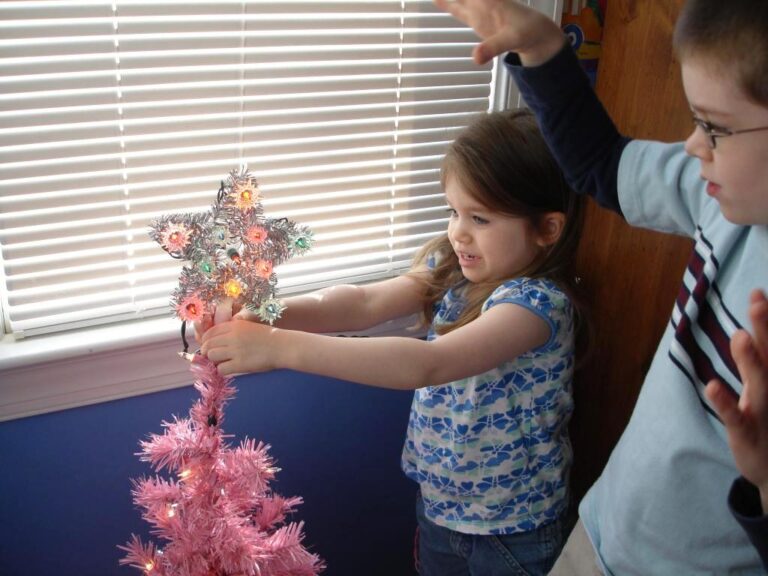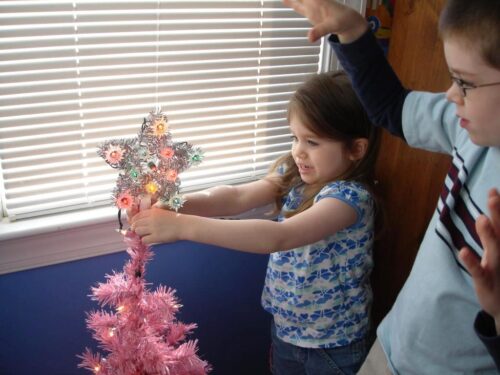 Let Them Decorate Their Own Tree
A few years ago, I got my children Christmas trees to go in their bedrooms. They are just the little $5 version with tiny ornaments, but they love them so! They think it is so special to decorate their own trees with their own ornaments. They arrange the ornaments however they choose and then re-arrange the ornaments again and again. They even sometimes play a hide-and-seek game with them: one child hides (ie: re-arranges) the ornaments and the other child has to find where the put it.
We seem to perpetually have a baby or toddler during the Christmas Season and this is a safe way they can decorate a tree also. The ornaments are plastic and the hook ends are dull as to not scratch them. It's a wonderful way to involve even the littlest of Little Ones in family fun. It is amazing that a little cheap tree can bring so much joy and entertainment!
I know that in years to come, I'll remember these days of Christmas Tree decorating with such fun, fond memories.
12 Days of Christmas

This week we're sharing quick and easy ideas for family fun while some friends are sharing tips in different areas.
What special Christmas Tree traditions does your family have?
–

Lauren Hill is the 'Mama' behind Mama's Learning Corner, a site that features all kinds of educational ideas and tips as well as free printable worksheets. She is the mom of four young children and loves to learn alongside them.
Related Reading:
O Christmas Tree! Safety Tips for Families with Small Children
Ice Cubes and Christmas Trees