Planning for a Holiday Baby
As an Amazon Associate I earn from qualifying purchases. For more details, please see our disclosure policy.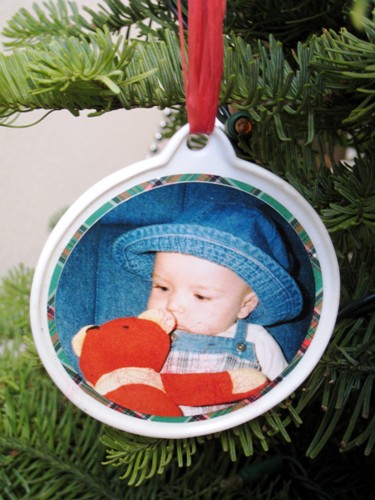 Today's post is from Lauren Hill, the Mama in Mama's Laundry Talk. We are so much on the same wavelength. I love reading what she writes. Today she shares how she's preparing for a new baby at the holidays. I can so relate since two FishBabies were born in November. It's a wonderful time to have a baby, especially when you plan ahead.
I have never had the pleasure of having a "Holiday Baby" – one that comes right around the Thanksgiving/Christmas Holidays. My other three children have birthdays in March and April. Having a baby so close to Thanksgiving and Christmas makes me realize that things are going to be a little different for us this year.
My Baby #4 is due on November 18th, and as you all know that means he/she could arrive a few weeks early, or even into December. Even though it is just July, I've given a lot of thought to what our Thanksgiving/Christmas Season may look like this year with a new baby to swoon over. And what I would like for it to look like.
Thinking Ahead
My biggest goal this Thanksgiving and Christmas Season? For it to be simple and peaceful. No running around at the last minute, no fighting crowds and minimal anxiety to "get it all done." As with any newborn, I want to cherish this time when they are little and soak it in to my core. Those newborn days are so fleeting and I don't want to miss them because I'm worried about other things like shopping and baking.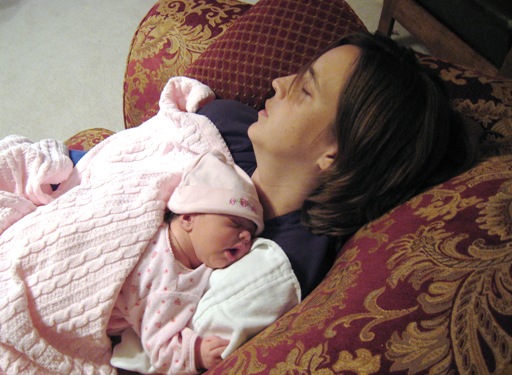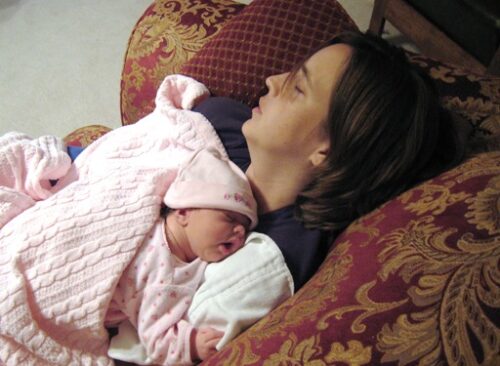 Setting Goals
So I've mapped out my Master Plan of having a peaceful holiday season. Here's what I'm planning:
All of my Christmas Gifts are going to be purchased by November 1st.
I will tolerate no excuses from myself, as I am determined to have this hefty item checked off of my to-do list by November 1. The thoughts of going shopping in those post-partum days instead of snuggling with a new little one are not happy thoughts for this Mama. My goal is to have my complete Christmas List made by August 15th and start quickly thereafter to check them off. This list includes everyone we buy for: family, friends, teachers, etc.
All of my Christmas Cards will be signed, addressed and stamped, also by November 1st.
We don't send nearly as many cards as we used to, so this task shouldn't take terribly long. Because I bought Christmas Cards at an After-Christmas Sale last year, I've already got what I need and can get started any time.
I'm going to stock our freezer with at least 30 meals.
That sounds a little daunting to a very pregnant mom-to-be, but I know what a tremendous blessing it is to walk to the freezer and pull out dinner. Especially when you are in the last days of pregnancy or enjoying a new little one. People are very willing to bring meals to a new mom, but not so eager during the holidays since schedules are always more hectic. So I plan for my freezer to be fully stocked going into the Thanksgiving Season. This includes a couple of quick breads and batches of cookies for us to enjoy since I doubt I'll be up for much baking.
We are staying home this year.
We typically do quite a bit of in-state traveling during Thanksgiving and Christmas. Being with my family is truly one of the highlights of the Season for me. But this year, my husband and I have decided to stay home. Being in our own home is the ultimate peacefulness to me. Traveling with 4 small children? Not so much. Hopefully some family will visit us!
I'm going to focus on the Real reason of Christmas.
Whether you have a new baby or not during the Christmas Season, it is so easy to lose sight of the Real reason we celebrate this time of year. Between shopping and crowds and all of the hubbub associated with that, it's easy to believe that gift giving is why we celebrate. My family celebrates the birth of Jesus Christ during the Holiday Season, and I don't want to dare lose sight of that this year. He is The Gift I am most grateful for. While I am cherishing the baby days, my prayer is for Him to be ever present on my mind.
Are you having a Holiday Baby? How are you preparing?
Are you utilizing Amazon Prime shipping and ordering only online? Are you skipping the formal Christmas pictures this year? Are you freezer cooking your entire Thanksgiving meal? Have you thought about creating a to-do list?
Share your ideas on preparing for a Holiday Baby.
We can't wait to hear how you're planning ahead this year! See you in the comments.
— Lauren Hill is the 'Mama' behind Mama's Laundry Talk. She is so grateful for the opportunity to have a Holiday Baby and cannot wait to meet him or her!