How to Write a Blog and Be Successful
As an Amazon Associate I earn from qualifying purchases. For more details, please see our disclosure policy.
Have you ever wondered how to write a blog and be successful at it? I've been blogging for 8 years now, and I'm still here. Here's my advice.
I've never really been interested in writing a post like this. I feel like there are plenty of people out there "selling the dream" of blogging and making money online. There are a lot of scammers out there, too, just waiting to sell you their $499 course on how you, too, can make a million dollars blogging. (Psst. They made their million selling the dream to other people.)
This is not one of the posts. For one, I've yet to make a million dollars as a freelance writer/cookbook author/blogger. And two, well, I'm lazy.
Over the last couple months, I've been asked for advice several times by folks who are genuinely interested in how to write a blog, and presumably be successful at it. This is my easy way to answer.
Feel free to skip by this post if blogging isn't an interest of yours, but know that you ever ask me how to write a blog, I'm going to send you here. 😉 
How to Write a Blog and Be Successful
1. Have a very clear goal in mind.
You may be wondering why I titled this "How to Write a Blog and Be Successful" if I'm not going to sell you the dream of making a million dollars. Well, success is not necessarily measured in dollars and cents. You can be a successful blogger; it just depends on how you define success.
Refine your goal for your blog. Why do you want a blog?
Some possible answers include: to build a client base for your brick and mortar business, to earn money through information sharing online, to attract a publisher for a book you'd like to write, to encourage others on a certain topic that you simply enjoy, to write because you enjoy writing.
Be clear on why you're doing this that way you can measure your success and not get frustrated when you don't think it's working. Know what you want your blog to do and then you can better determine whether or not you are successful.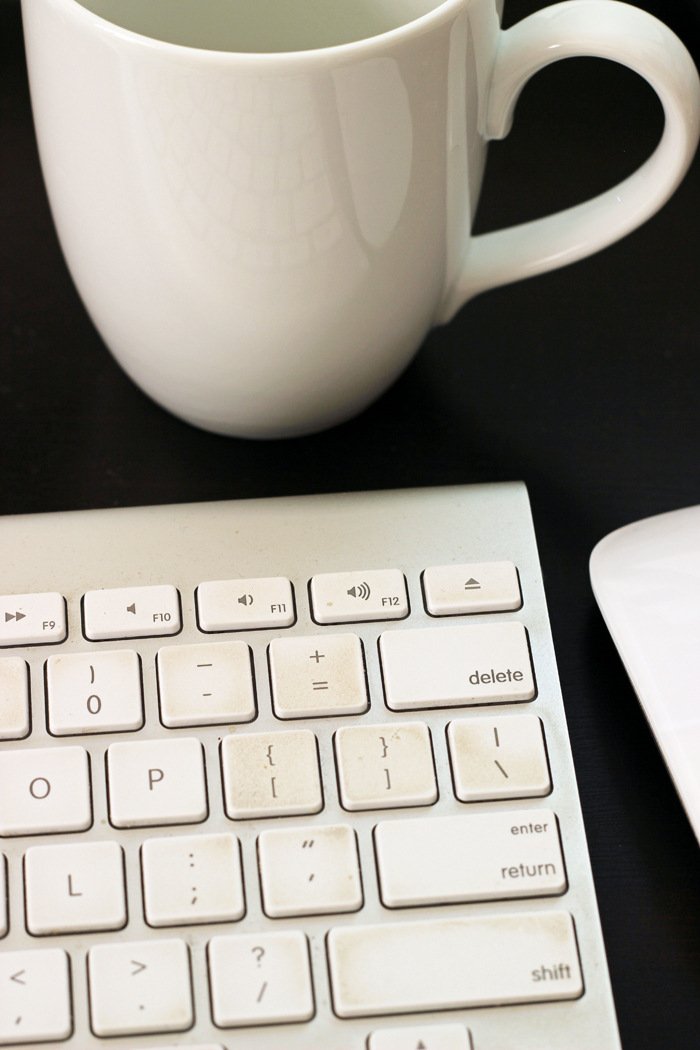 2. Create a list of at least 30 post topics that you'd like to address.
No, this isn't as exciting as setting up a website and choosing fonts and logos, but really, this is the bones of your blog. Basically, do you have enough ideas that your blog will last over a month? If you don't have anything good to say, it's really not going to matter how pretty the website looks.
How many times have you found a cool site and then discovered that they gave it up after a week? So disappointing. Don't be one of those people.
So get a list going. For instance, if you're a family counselor and want to start a blog to help your clients, you may include topics like: 3 things to make your marriage strong, 5 great parenting books, 10 strategies to help a grumpy child, etc. If you want to start a homeschooling blog, then your list might include topics like: how to write lesson plans, why you should never use a red pen, or 10 ways to drive your kids bonkers.
Start writing the posts. Ideally, they will be 300 to 900 words long. A word doc is fine. No, this isn't as fun as picking out fonts, but this is how to write a blog: by writing.
You'll want to launch your site with at least 10 posts in the archives and then have 20 ready to go, scheduled to publish on a regular basis (weekly, bi-weekly, etc). That means get writing.
You asked me how to write a blog…. and I really think it's important to know what you will write on that blog. As you churn out 30+ articles, you may realize that you don't really love the topic you chose or you don't even love writing that much. This is good to know, because blogging is not a get rich quick scheme. Trust me. By going through this process, you'll either get really excited about your topic, refine your topic, or realize this really isn't for you. Either way, it's a great time investment.
In the meantime….
3. Go ahead and tackle some technical details like a domain name.
Whether your blog name is going to be different than your own name or just your name, start researching the availability of the urls you're interested in. JessicaFisher.com was taken years ago — though I'd be happy to have it — so I used my nickname, FishMama, for my first site.
If the name you want (or something close to it) is taken, go back to the drawing board. Seriously, you've got to have more than one option. You don't want to choose something that's going to easily get confused with someone else.
You also want something easy to remember and easy to understand verbally. Don't do something like Kute Kookie Blog. Ugh.
(For what it's worth, I use NameCheap to buy my domains.)
The domain name was my only expense for many, many years. I used a free blogging platform, Blogger, and didn't have any overheard. This was good because I also didn't make much money. You don't need to go set yourself up with a server and fancy hosting just yet. You want to make it past Month 1, remember.
(I currently use BigScoots as my host and LOVE them. I've been with five different hosting companies over the years and they are the best! I've never had such careful and customized customer service anywhere for anything. Definitely consider them when you're at that point.)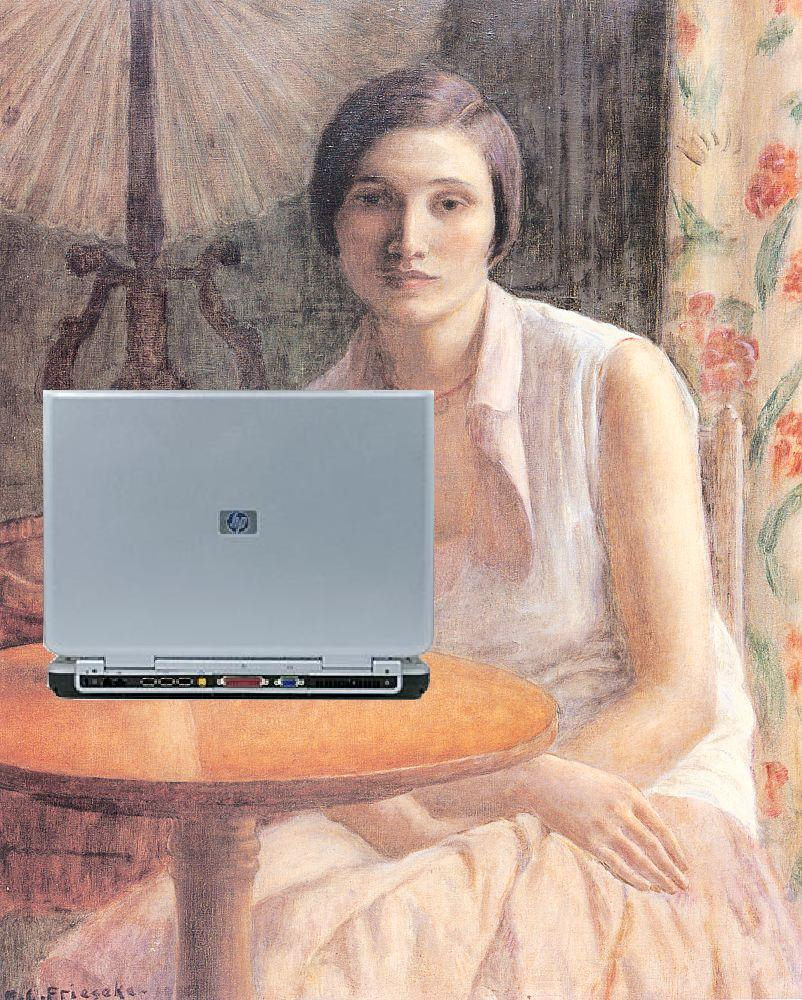 4. Get on social media.
This is not Field of Dreams. If you build it, no one may come. You have to get the word out and let people know what you're doing. Establishing yourself on social media is good research for refining your topics. If you find lots of people out there interested in what you have to say, you'll know you're on the right track.
Once you know your blog name and have secured your domain, create facebook page/twitter profile/instagram/pinterest/periscope accounts with that same name.
Use these accounts to share helpful tips and to build your social media following. Eventually you're going to share your site with them, but in the meantime you can build some relationships and test your ideas.
5. Start a newsletter.
Open a ConvertKit account that allows you to collect email subscriptions. It's reasonably priced and allows you to do lots of crazy stuff that other email services do not. This would probably be a really good thing to start at the get-go. You can send a monthly newsletter to folks you meet on social media who are interested in hearing what you have to say. Having their email addresses also allows you to notify them when the site is ready for launch.
This is one of the things I wish I had known about before I started blogging.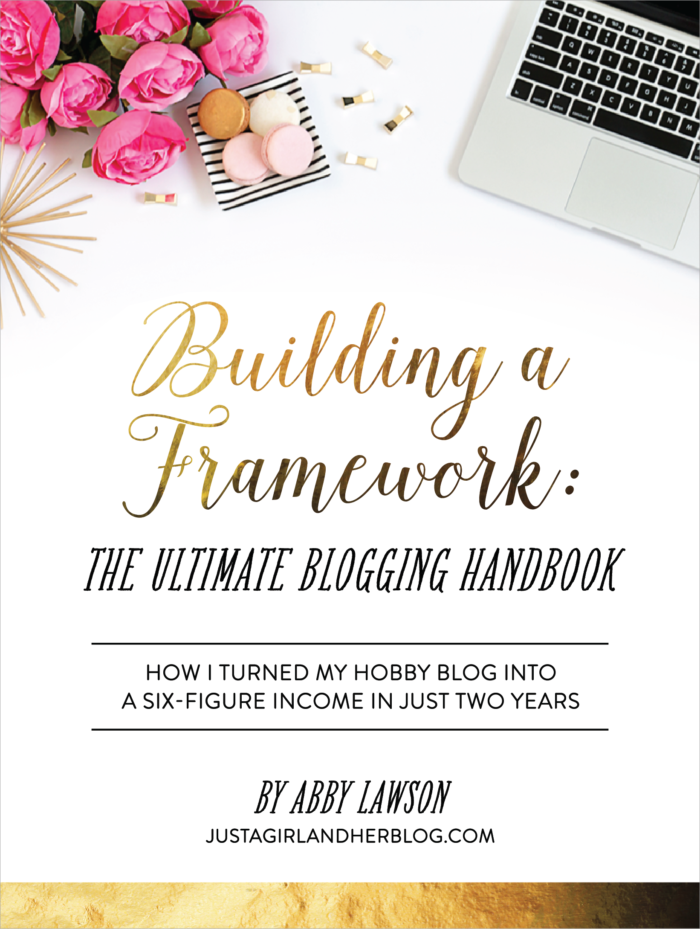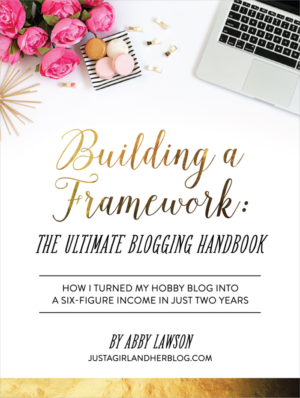 6. Do some more research.
Obviously, this is not an exhaustive manual on how to write a blog. This is a start, and the advice I would give you if you called me up and asked me how to write a blog.
I've been doing this for 8 years, and it's an ever-changing field. So many things are different today than they were when I started — and they continue to change.
One of the best resources I've read recently on how to write a blog is Building a Framework: The Ultimate Blogging Handbook by Abby Lawson. I read through this back in April and was amazingly impressed. I WISH this book had existed when I started my blogging journey. Seriously, if you're starting a blog in 2016, this is the book to read.
Now keep in mind, Abby is "selling the dream" in terms of the money she says you can make. I do not make six figures but I also don't have the time to make this my full-time job, either. That said, you can pay some bills with a successful blog — and I think this is a valuable resource to help you do that.
This handbook is a great one to get you started. It contains helpful tutorials on how to set up all the things you'll need for your site to work well and attract readers, how to manage social media, how to use wordpress, etc.
(Even if a six-figure income isn't your definition of success, this book can help you get your blog off the ground.)
Hope that helps. Feel free to let me know if you've got questions!
What do you want to know about how to write a blog?
Other Helpful Resources:
Last year I purchased the Genius Blogger's Toolkit and was amazed at all it included. Seriously. AMAZED. I've been at this business a long time and seen a lot in my time. I learned a TON from last year's blogger's bundle. So much so that as soon as this year's bundle was available to affiliates, I jumped at the chance to buy it early. That is not something I do lightly. Trust me.
Now keep in mind, anyone selling a business resource is selling you a dream. They cannot promise that you will see the same success as they have. And they may exaggerate the success that they've had.
As with all things, we have to filter the wheat from the chaff. Chaff aside, there are some great resources in this bundle that can help you grow as a blogger if you're willing to put in the time.
I like learning and I like improving my craft. I do not make six figures but I also don't have the time to make this my full-time job, either. That said, you can pay some bills with a successful blog — and I think this is a valuable resource to help you do that. The bundle is only available for a few more days, so snatch it up here.