5 Great Ways to Earn Money from Home
As an Amazon Associate I earn from qualifying purchases. For more details, please see our disclosure policy.
Wondering how you can earn money without throwing your life into upheaval? Here are five ideas to get you started.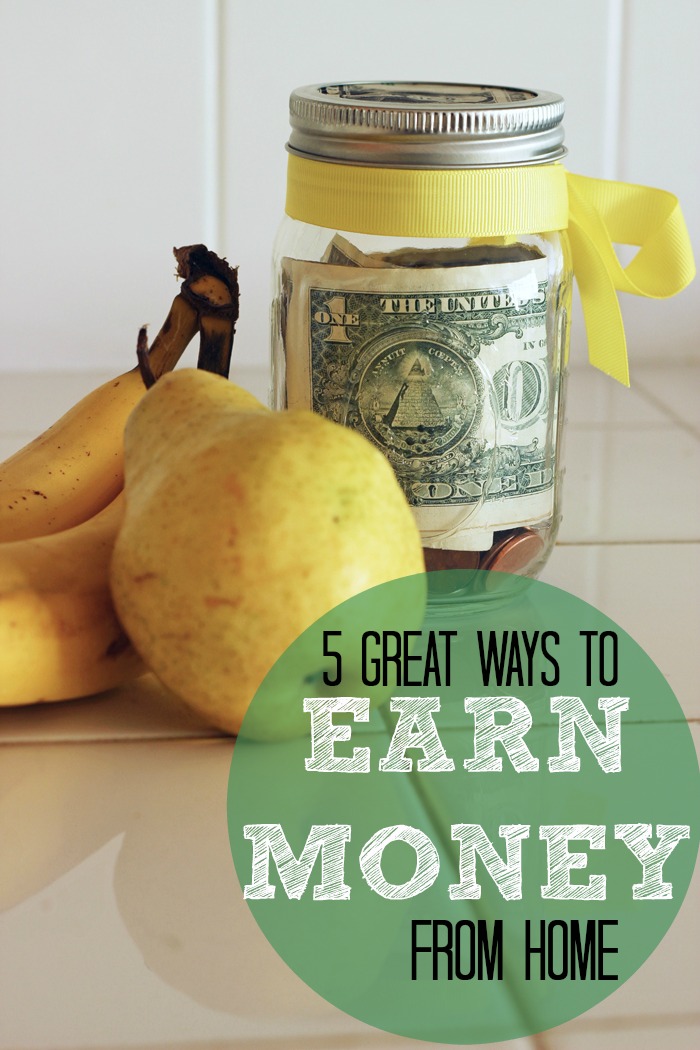 Twenty-five years ago I went away to college with the purpose of getting a degree, establishing a career, and if truth be told, find Prince Charming. That all happened at UC Santa Barbara. I graduated with a B.A. in French Literature and a Master's Degree of Education. I secured a teaching position in Santa Barbara City Schools. And I married this guy I met at church.
Not in that order.
It actually all happened in reverse order, but it happened nonetheless. However, after I'd taught a year, I realized I didn't really like the politics of the public school system. It wasn't all I thought it would be. I yearned to be a mom and start a family. And when I did that, I wanted to stay home with my child.
Up until this point, I'd been a pretty plan-it-out kind of girl. I made a plan, and it happened. We paid off my school loans, bought a family car, and saved up an emergency fund. A year later, we found a great deal on a house in the country and relocated. We were set. Or so I thought.
Ha! I had no idea what you were supposed to do once the emergency fund got used up! Huh. Scratches head.
Since our one income was tight, there wasn't room for extras or refilling the emergency fund. We hadn't figured out how to get the money right with me as a stay at home mom. We hadn't learned how to say no to credit cards and debt.
I started to look for ways that I could earn money from home. I've been doing that for 18 years now. While I've not used my degrees in the manner in which they were originally intended, my education has not gone to waste. The world has changed, and so has the marketplace. I use the skills I honed in high school, college, and the work force in different ways now, in part thanks to advances in technology.
I come from a long line of women who were able to earn money from home without the internet, cell phones, or even cable TV, so I'm pretty confident that we've got an advantage today.
5 Great Ways to Earn Money from Home
No matter where you are now or what your background, you can supplement your family's income and earn money from home. Not in the scammy, stuffing envelopes way, but in a real, legitimate, mover and shaker kind of way.
Here are five ways that I've seen women be successful and earn money for extras and to pay down debt. I highly recommend you check out 1099-Mom for loads more ideas, tips, and job listings.
1. Teach.
Since I was trained as a teacher, it made sense for me to use those skills in a creative way from home. I first established a French tutoring program after contacting a local homeschool group and offering my services. While my tutoring business never took off like gangbusters, I taught one young girl French for several years in the comfort of my home, while my son played at my feet.
I later developed a series of writing classes that I taught in a small group setting to homeschoolers. I had a second child at that point and needed to invest in a babysitter, but I still was able to accrue a small income teaching others what I knew. That experience was a godsend. While I intended the money that year to go toward a fancy pants freezer, it ended up helping us keep the lights on when one of my husband's clients decided not to pay his bill.
If you've been trained as a teacher, you may be able to act as a tutor or offer private classes to homeschoolers as well as children from other schools. A look at the wide variety of home education resources shows you how many bootstrap education companies there really are. It's a lively market! Plus, the public system is always looking for people as substitutes, home hospital teachers, and tutors.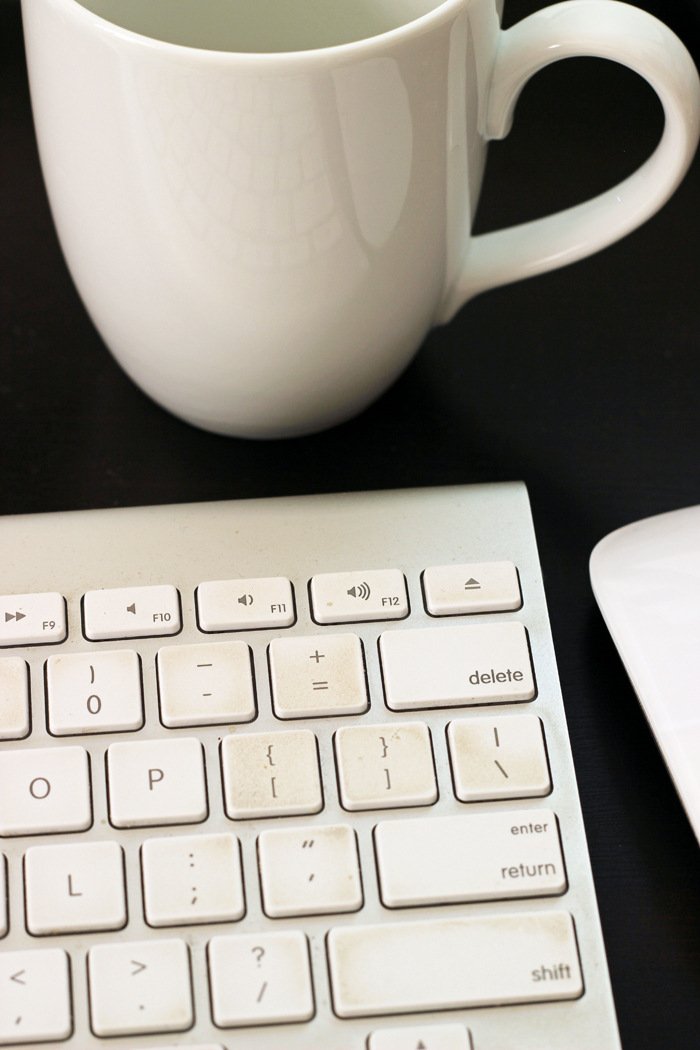 2. Write.
My first paid writing gig was an article for a local parenting magazine. It took me about an hour to write, and I earned $25. Not bad for a whim! What I later found out was that I could sell that same article to magazines in other cities! This is not possible in every market, but it is the case with small parenting publications. This led to years of writing for magazines (one of my girlhood dreams) and making a modest income to help us make ends meet and have a few extras.
Today, as you know, I write primarily for the web and author cookbooks. Writing has allowed us a little margin in our budget and an opportunity to travel. Even better, it's something I always wanted to do! I get to pursue one of my passions and still help our family's bottom line.
3. Assist.
My sisters and I are all self-employed. Janel works as a virtual assistant — and let me tell you, she's amazing. She once worked in church administration so now she's able to put those skills to good work for a number of websites while still staying home with her girls and teaching them part-time from home.
I have several friends who also work as VA's, offering their organizational and computer skills long distance.
4. Sell and Resell.
I did a very short stint as an eBay seller about ten years ago. A friend had a lot of stuff she wanted to get rid of; I sold it for her, receiving a portion of the sales. My friend Jen does this with items she buys on clearance and at garage sales and brings in enough income to pay for their homeschool curriculum and a few extras.
There is no shortage of products/brands that you can sell and for whom you can be a consultant. The Great Aunt Cass earned the pink Cadillac or whatever it was that Mary Kay was giving away in the 70s. Today it may be Young Living, Beauty Counter, or Pampered Chef that work well for homebased salespeople. While these MLM's can be tricky to navigate, if it's the right fit for you, you can earn a good living this way.
5. Create.
My sister Jamie runs a nail salon during the day and supplies a craft boutique and an Etsy shop by night. She's always been uber-creative, so nows her chance to shine and pay the bills at the same time. Our Gramma John was an amazing baker. She sold her baked goods to supplement her social security, her lefse being in particularly high demand at Christmastime. Our Aunt Peg established a name for herself creating floral displays to sell at craft shows while our mom joined forces with a friend to design, create, and sell a variety of decor items at our local swap meet when we were all little ones running around and driving her crazy.
You might think that the etsy/ebay/craft boutique market is saturated, but you might also be surprised. I think anyone who wants to invest in their passion can find a way to make it work. The Brilliant Business Moms have great tips for Etsy sellers.
Whether you've got debts to pay, goals to reach, or simply want a little bit of money leftover at the end of the month, I believe you can earn money from home.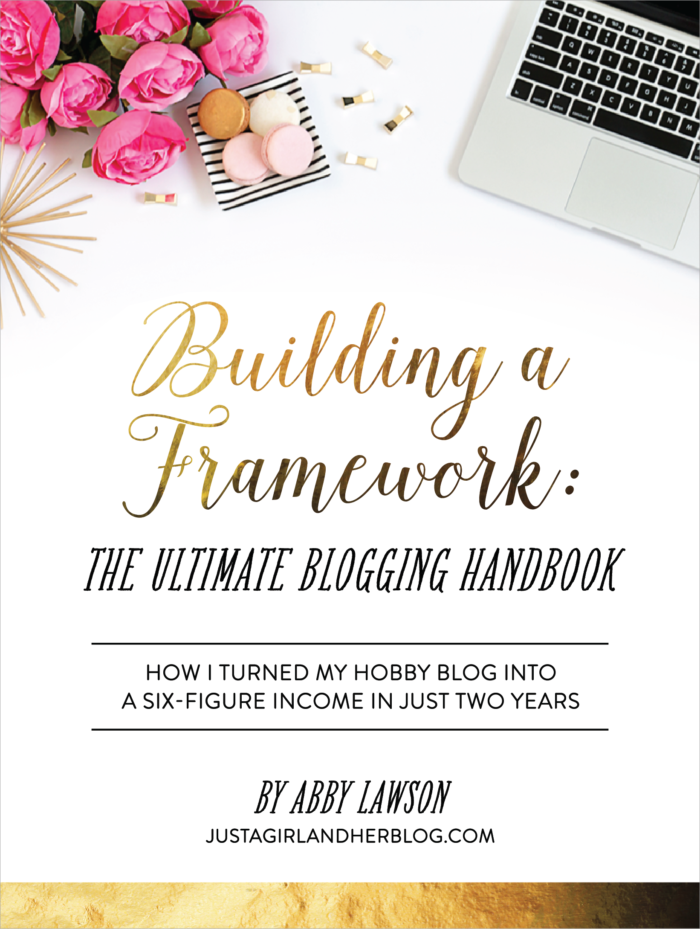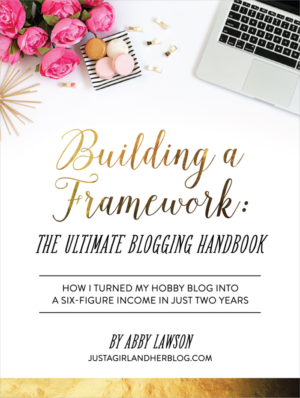 One of the best resources I've read recently on how to write a blog is Building a Framework: The Ultimate Blogging Handbook by Abby Lawson. I read through this back in April and was amazingly impressed. I WISH this book had existed when I started my blogging journey. Seriously, if you're starting a blog in 2016, this is the book to read.
Now keep in mind, Abby is "selling the dream" in terms of the money she says you can make. I do not make six figures but I also don't have the time to make this my full-time job, either. That said, you can pay some bills with a successful blog — and I think this is a valuable resource to help you do that.
This handbook is a great one to get you started. It contains helpful tutorials on how to set up all the things you'll need for your site to work well and attract readers, how to manage social media, how to use wordpress, etc.
(Even if a six-figure income isn't your definition of success, this book can help you get your blog off the ground.)
Other Helpful Resources:
Do you earn money from home?
I'd love to hear what you do and how it's going for you. If you've got questions for me about what I do, lay them on me.
For Further Reading: