24-Hour Date on a Dime in San Diego
As an Amazon Associate I earn from qualifying purchases. For more details, please see our disclosure policy.
A weekend getaway, even if it's only 24 hours, doesn't have to be expensive. Here's how to save money on your next overnighter.
A few weeks ago FishPapa and I had a 24-Hour Date. When our kids were really little, the only time we were gone overnight was to go to the hospital and have another baby.
Nowadays, we have a "get away" once or twice a year. Now that our kids are getting bigger, it might become easier to pull off more often, but really, we're not aching to "get away" from our family. We really enjoy being with our kids, so it's not like we want to leave them. All the same, the occasional getaway is really nice, especially now that there are no nursing babies to worry about.
We get the chance to regroup and relax, knowing that our charges are well taken care of by someone else. As I mentioned last week, FishPapa had the foresight to use financial restraint as we planned our 24-Hour Date.
Here are some of the things that we did to do that:
1. We used Priceline.
We had never used a hotel booking service before. My sister had had a bad experience long ago on an out of town trip, but, since we were making this a hotel staycation, we felt like we could risk it a little. We ended up getting a 4-star hotel room for $89; regularly priced the same room with a bay view would have been about $179.
In case you are new to Priceline also, the way it works is that you name your price and the quality level of hotel you want as well as the general vicinity. Then Priceline searches and secures a room for you. There is no way to back out however, that's the catch. You get what you get.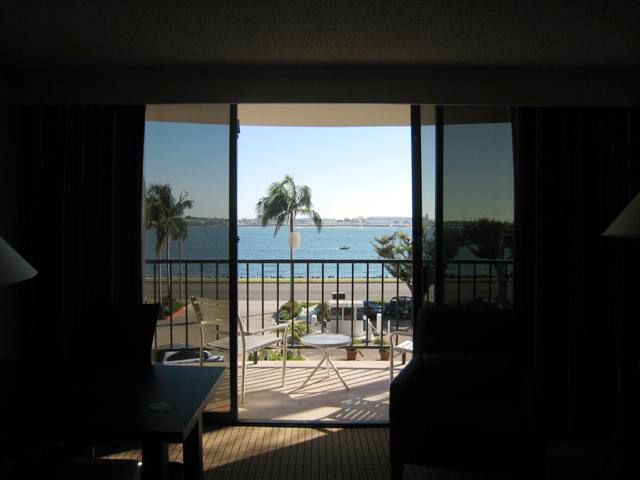 The reviews of the hotel, The Sheraton San Diego Hotel and Marina, were a little contradictory. So, once we found out which hotel we were at, I started to get a little nervous. As it turned out, it was a very lovely room. The staff were super polite and accommodating. The location is a little off the beaten path, so if you want nightlife, it's not the place for you. If you want quiet, well, yes, yes, it is.
The drawback to this particular location is that parking was $22. There was street parking across the street from us, but that wasn't as secure as the lot — and we didn't know this until we had already parked.
Total spent: $101
2. I checked Groupon, just in case.
I did a lot of restaurant research before we left, checking Groupon just in case they had a great deal. They didn't, but I did find some closer-to-home deals that I grabbed for future nights out.
3. We hit the grocery store for water.
I know from experience that hotel gift shops charge an air and a leg for water. I was kind of a thorn in FishPapa's side until we had secured a case of bottled water at the grocery store.
In retrospect, I would have brought a cooler for snacks as well, but I wasn't thinking apparently. When you go, please do that.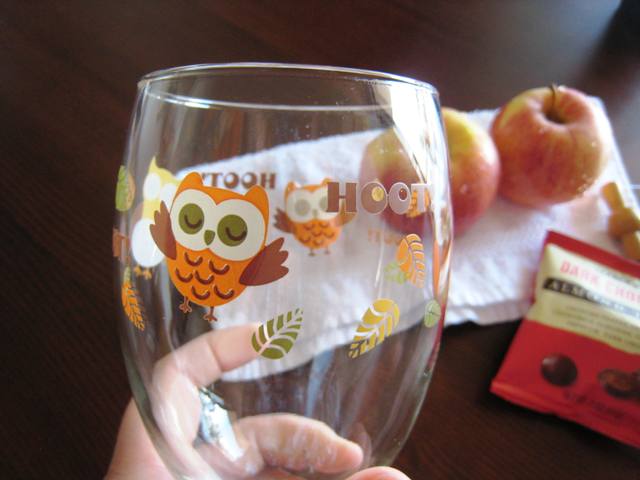 I did, however, remember to bring chocolate toffees, apples, and a bottle of wine. I didn't bring glasses. Hubs bought these "what a hoot" wine glasses since the hotel didn't have any. The owls were all the grocery store had. What can I say, we made a memory.
Total spent: $8
4. We chose a fun, but bargain restaurant for lunch.
As we've had more opportunities for date nights, we've realized that cheap restaurants are often just as good as the pricey ones. For lunch we chose one that we don't take the family to: Five Guys Burgers. They have peanuts all over the place, a nightmare for someone parenting a child with food allergies.
We enjoyed burgers, fries, and peanuts for hubs without worrying about the kiddo.
Total spent: $16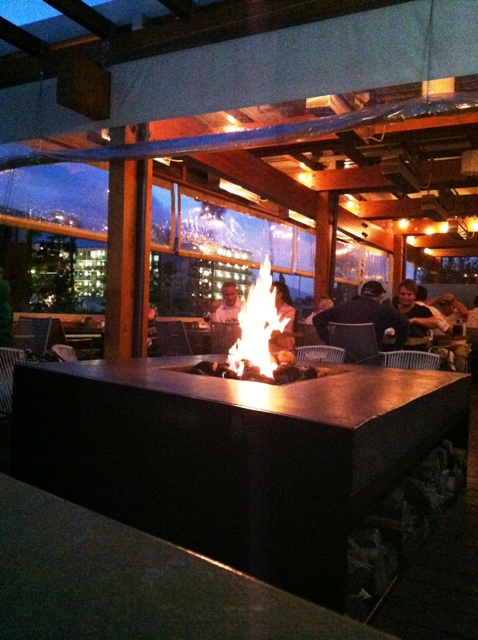 5. We chose a dinner with a relaxing atmosphere.
We don't go downtown very often, so we aren't very familiar with the restaurants down there. Serendipity was on our side when we chose Johnny's Famous American Tavern for supper. We had a lovely time eating on the patio, by the fire pit, with a view of the marina.
Instead of paying  for drinks, we had wine at the hotel later, making dinner less than $50. I recommend the fried chicken and mashed potatoes. So yummy!
Total spent: $50
6. We did a simple breakfast.
For breakfast the next day, we got coffee and croissants at Peets instead of paying for a full breakfast elsewhere.
Total spent: $9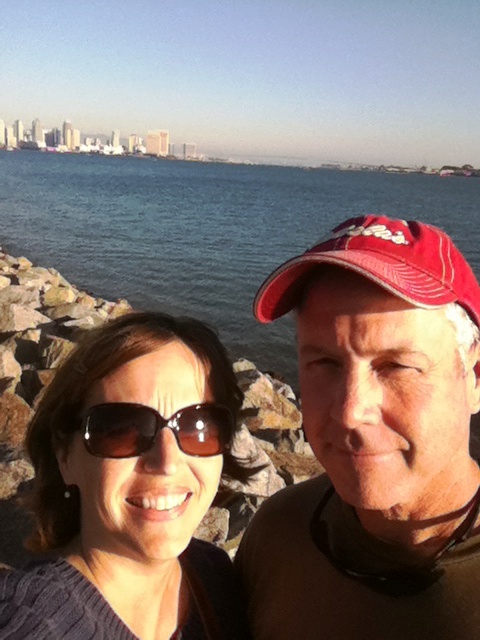 7. We chose each other for entertainment.
Though there is plenty of night life in downtown San Diego, we chose simple and free things like a walk along the bay, a drive through the hills of Point Loma, a walk along the marina. We cared more to just be together without an agenda than to have to go-go-go somewhere.
Total spent: $184
All told our 24-hour date cost us $184, less than we would have spent on one hotel room plus parking had we not remembered our focus. Could we have spent even less? We definitely could have done this more inexpensively by bringing food along. But, this was a great combination of convenience, fun, and splurge.
It was just what the doctor ordered for rest and relaxation.
How do you save money on weekend getaways?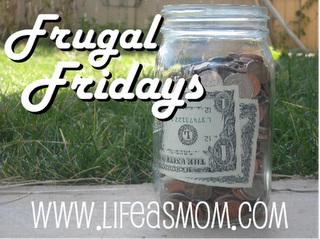 This is Frugal Friday. In an effort to make these weekly financial discussions more interactive, I'm no longer posting a link-up. Feel free to leave a link in the comments. But better yet, chat with us on today's topic.