A Review of Mr. Penumbra's 24-Hour Magic Bookstore (Booking It)
As an Amazon Associate I earn from qualifying purchases. For more details, please see our disclosure policy.
Please know that this post does include Amazon affiliate links. If you make a purchase through those links, I am paid a small amount in way of advertising fees.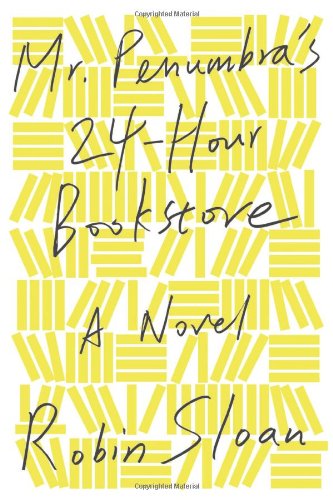 It was so fun for Booking It last month  to all three read the same book and give three perspectives on the novel, that we decided to do it again this month. Last month we reviewed Austenland by Shannon Hale. This month we're chatting about Mr. Penumbra's 24-Hour Magic Bookstore.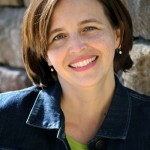 Jessica Says:
I can't remember what list of books I found this recommendation, but Mr. Penumbra's 24-Hour Magic Bookstore sounded interesting to me, even though I had no clue what it was really about. I waited a few months for it to come from the library. It arrived in the summer while I was trying to limit my reading time to the same time I spent on the treadmill. Unfortunately, since I can't read a physical book very well at 3.5 mph, I found myself in a chair, reading, all day long.
Yep, I think I read it in a day or two, completely engrossed in the tale.
As I mentioned in my earlier review of the book, the story evoked a little bit Harry Potter and a little bit National Treasure for me, old and new. It's a story of how a paper book and mathematics culture collides with and avoids modern technology, feeling the need to choose either/or, not both to embrace both. And I suppose there are issues in reverse, where modern technology disses the need for real paper items.
Since I spend a fair amount of time working with computer stuff and social media, I could resonate with a lot of the google and internet references of the book. At the same time, I love real paper books — despite my aforementioned reference to only reading digital this summer.
The irony of the story's conflict between digital and paper is not lost on me. I find myself in the same tension between the two medium.
There was humor and mystery that I enjoyed. And since it was a mostly clean book, I was able to share the story with my eldest son.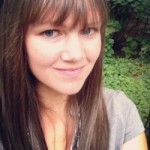 Anne Says:
I can't do better than Jessica's description of "Harry Potter meets National Treasure." This fast-paced book is a mystery, adventure, and a love letter to the written (printed?) word, all rolled into one.
Honestly, it's not one of the best books I've read in 2013. Maybe it's not technically brilliant, but it's readable and engaging and so much fun I'll forgive it for that. And Sloan does manage to tackle deep questions about culture and technology in an accessible way, so I'll give him credit for that.
If you're a book nerd like me, I'll warn you: you will want to climb Mr. Penumbra's ladders and browse his shelves!
All in all, Mr. Penumbra's 24-Hour Bookstore is warm, friendly, and smart. And the cover glows in the dark. That's hard to beat.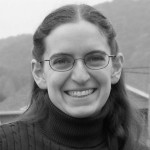 Carrie Says:
Oh boy… I get to play "Debbie Downer" this month! So the thing is, I had some pretty high expectations of this book, especially after the emails I received, first from Jessica and then Anne, about "Harry Potter meets National Treasure." Unfortunately, after getting sucked in for the first third of the book, it started to go downhill for me.
Like Jessica, I also work in social media and spend most of my days absorbed in Google and the online world, so that side of the story resonated. As did the side of paper book devotees – a group of which I am still staunchly a member. While the world around me chases after the e-book readers, I am happily buying up used paperbacks and begging my husband for more bookshelves. In fact, I admit that the description of Mr. Penumbra's bookstore, including his mile-high shelves, was enough to make me salivate. But even the fantastic bookshop wasn't enough to save this book for me.
By the time I closed the back cover, I wondered what I had missed. I felt like there was some key to the plot that was eluding me, some important point or character that I had overlooked that would make the whole story make sense. So, sadly, I cannot join Anne and Jessica in recommending this one, and my (used paperback) will be resold to make room for the next adventure.
What did YOU read this month?
– Anne loves strong coffee, long books, and big ideas. She puts a timely spin on timeless women's issues at her blog Modern Mrs Darcy. 
– Carrie adores culture, coffee, books, British mystery shows, and her husband of 13 years. She's spent time in Africa, southeast Asia, and Alaska, and now works from home as a social media book launch project manager. In her spare time, you can find her blogging at Carrie's Busy Nothings and What's On My Nightstand. 
– Jessica is a married mom of six kids, aged 4 to 15. Most can read independently which means the homeschool experiment is working – at least on the literacy front. She has been a lover of books for 39 years and counting. We won't count the first year of life. She runs this here show called Life as MOM.
Tell us what YOU'VE been reading.
Leave a comment or a link below. Please be sure to link back here so your readers know where to find the party. Share your recent book reviews with us!