St Patrick's Day Crafts & Recipes for Kids
As an Amazon Associate I earn from qualifying purchases. For more details, please see our disclosure policy.
Want to celebrate a little St. Patrick's Day fun? Enjoy one or more of these St Patrick's Day crafts and fun with your kids.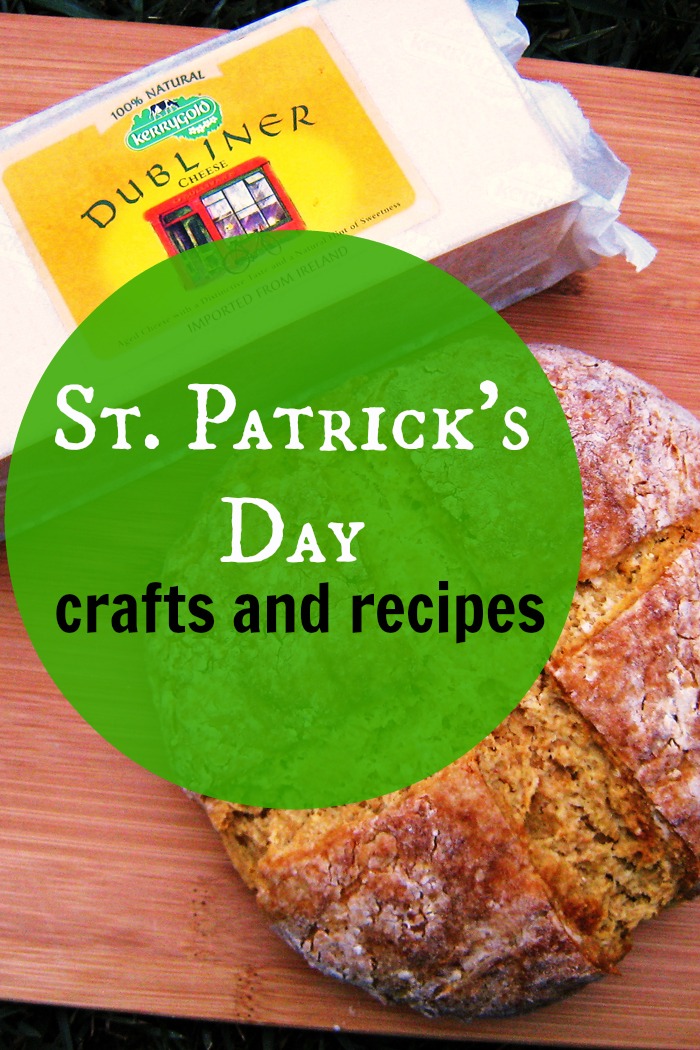 Saint Patrick's Day is coming up. My kids love having something to celebrate. And even though we're not Irish, we have a great affection for Patrick, as a fellow saint, who loved God and wanted to share His goodness with the people of the Emerald Isle.
Years ago I started reading up on Saint Patrick and was really impressed that there was more to the holiday than green beer and leprechauns, though they may be fun and all. Well, not the green beer part. Hand me a Guinness.
The kids and I took an Irish Film class last fall, and it was so interesting to learn more about the people and culture of Ireland. There's such a richness of stories and traditions. We are hoping to include Ireland in our next trip to Europe.
Not having been to Ireland yet, I have no idea what all is done for St. Patrick's Day there, though I have heard that we Americans make a bigger deal out of it. And I'll be honest, some of our Americanized celebrations are goofy, but kids love goofy!
I've collected a mixture of goofy and authentic here in terms of St. Patrick's Day crafts and recipes you can do with your kids.
St Patrick's Day Crafts & Recipes for Kids
Here's a fun list of 8 things you can do with your kids for St Patty's Day:
Tie Dye Shirts in green, of course!
You know from your own childhood how fun the wearing of the green can be. Have a little craft party and tie dye tshirts in green.
Just make sure you wear rubber gloves or you'll be wearing more than a green shirt on March 17th!
Read a chapter book about Patrick.
This book is one of our favorite read alouds. I borrowed it from a friend for the first few years of homeschooling and then ended up buying a copy to keep. It tells the tale of young Patrick's kidnapping, subsequent conversion to Christianity, and how he shared the gospel with the very people who'd enslaved him.
We started a reread of it this week.
Share a bowl of Irish Stew.
This is our favorite dinner for St Patrick's Day. I make Irish Stew or this Guinness Stew every year. It's easy enough that the kids can help load the slow cooker and then the crockpot does the rest of the work.
It's homey, comforting food.
Talk about the meaning behind St Patrick's Day.
Whether you observe saint days or not, I think it's good to know the meaning behind any "holiday" we recognize. I was so surprised as an adult to realize that this day had something deeper than leprechauns behind it.
Make green candied popcorn.
That said, I still think it's cool to make green stuff. This popcorn recipe looks easy enough and I love it that the popcorn kernel shapes are reminiscent of shamrock shapes.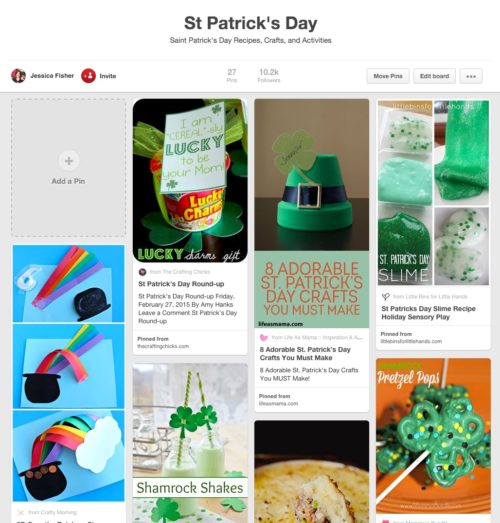 Try out some new crafts.
This is the age of Pinterest, is it not? Check out my board of St Patrick's Day crafts, recipes, and activities. There are so many cool things you could do.
Or simply do a collage of green things that you and your kids find in old magazines. Simple works just as well as complex.
Bake a loaf of Irish Soda Bread.
Soda bread is easy to make and delicious when served warm with butter or a slice of Dubliner cheese.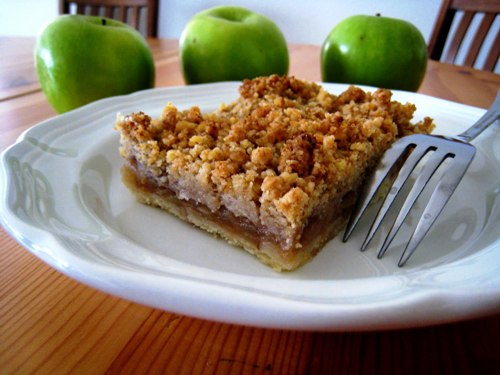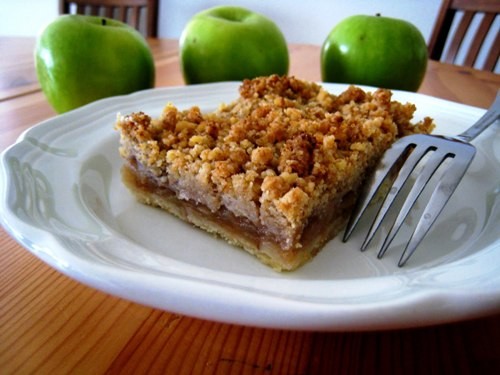 Enjoy an apple dessert.
Apples are an integral part of Irish culture. In fact, it used to be that if a tenant planted apple trees on the property he was renting, when he moved the landlord had to compensate him for improving the property.
Make a large Slab Apple Pie, a traditional round pie, or a simpler apple crisp together.
What St Patrick's Day Crafts and Recipes does YOUR family enjoy?
* This post was originally published on March 12, 2011.