8 Ways to Be Thankful in the Midst of Busy Days
As an Amazon Associate I earn from qualifying purchases. For more details, please see our disclosure policy.
As we enter this busy season of the year, let's make time to be thankful! Life as MOM contributor Prerna shares some ways in which we can do that.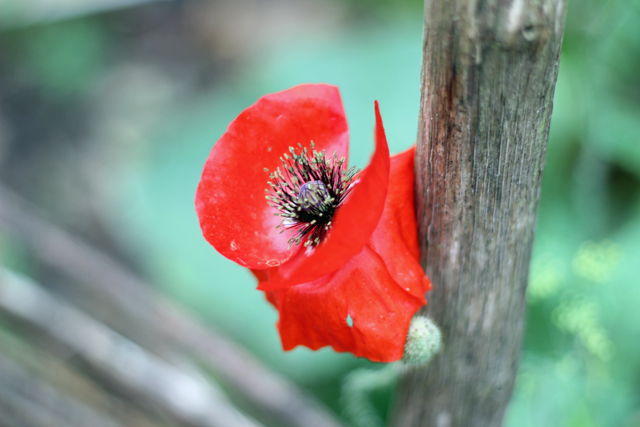 When November rolls around, I start to be more intentional about being thankful. It IS the month when we celebrate Thanksgiving and the month before Christmas and yes, there's something about a year ending that makes you grateful for the good stuff and the not-so-good stuff too.
However, in January, this year, I'd decided to use NOURISH as my word to focus on and to lead me as I made decisions and choices for our home, life and business.
Being grateful on a daily basis was one of the ways to nourish my weary soul and to help me see the proverbial silver linings in the few dark clouds as well.
While the intention to be grateful every day was very good and heartwarming for me to make, when life gets busy and the urgent and important press upon your head and heart, pausing to be thankful gets forgotten.
Here are 8 ways I wove being grateful and thankful into my days when life would seem to pass me by at 200mph:
1. Use an app.
I used the Gratitude app for a while that I used to fill in when out on my walk or waiting in the school pickup line.
2. Say it out loud.
Simply acknowledging what you're grateful for when it happens is easy to be thankful.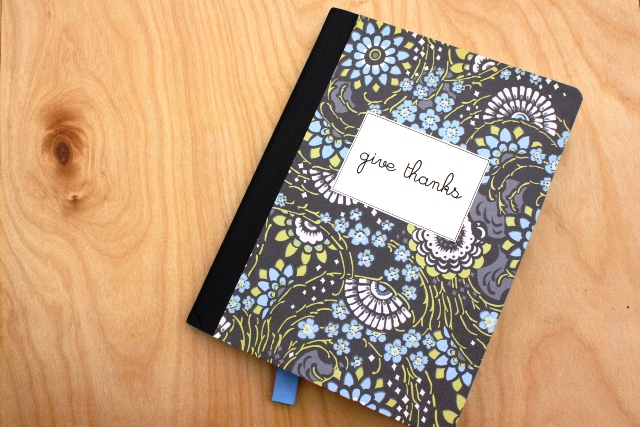 3. Write in a gratitude journal.
Waking up early gives me a head start and as I sip my coffee and stare out the window, I can think clearly and take 5 minutes to write down 3 things to be grateful for.
You can also do this at the end of the day, like I sometimes do when I don't wake up early or when the mornings get a bit manic! Instead of checking Facebook on my phone when in bed, I'd rather take 10 minutes and review my day and write down things I'm grateful for.
4. Make it a game.
I challenged myself to find 3 things to be grateful for every day. 3 different things. So I couldn't say "grateful for my family" every.single.day. 😉
Instead, I'd say, "I'm grateful for this laundry because it means I have people to care for and who care about me." Yes, that DOES make doing the laundry a lot easier too!
5. Go social with gratitude.
There are several hashtags floating around for happiness and gratitude journaling via status updates and photos. Jump in. Share a photo a day of something you're grateful for. Quick, easy, painless.
6. Share with a friend or your partner.
I try and tell my husband how grateful I am for my life pretty much every day. It's just become a part of my conversation. "I'm SO grateful we live in this condo complex because Manini gets to play so much" "I'm grateful for the fact that we can both work at home together and enjoy a good work-life balance" or just "I'm so grateful for YOU!!" and so on.
Simple things that often get ignored or forgotten in the busyness of everyday-ness.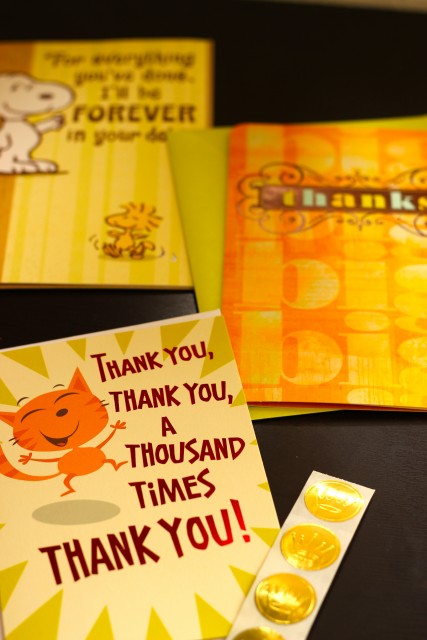 7. Write a note.
A dear friend gifted me 50 Ways to Say You're Awesome by Alexandra Franzen and it's a brilliant way to say "thank you" to anyone! The easy tearout pages make it simple for me to just write their name, slip it into an envelope and mail it or give it to them.
8. Just feel thankful.
Whether at the start of my day or as I end it and lay in bed, just feeling thankful for everything good that's passed that day and knowing that the not-so-good- stuff usually has a lesson I will be thankful for later nourishes this tired mama's soul.
I don't do ALL 8 every day. Some I did for a few weeks only. But I know that life is busy and it is easy to just rush through it. I know it because I've done it. However, pausing for a few minutes, or just quietly thanking God for all he's done is possible. A journal, an app, a conversation, a prayer, a status update, a photo, a note – take your pick to say "thank you" today!
How do you stay thankful for life?
Ways to Be Thankful:
How to Find Gratitude and Grace When It Gets Tough
How to Avoid the Grass-Is-Greener Syndrome at the Holidays

Prerna Malik is a mom, a wife, a writer and woman who believes in parenting with love, being postively productive, and creating a home that invites you to put your feet up and relax. Check out her free eBooks on organizing and productivity to get literally, hundreds of ideas on how to get organized on a shoestring budget, right now.
Read Prerna's posts here.