Can California Be Budget-Friendly?
As an Amazon Associate I earn from qualifying purchases. For more details, please see our disclosure policy.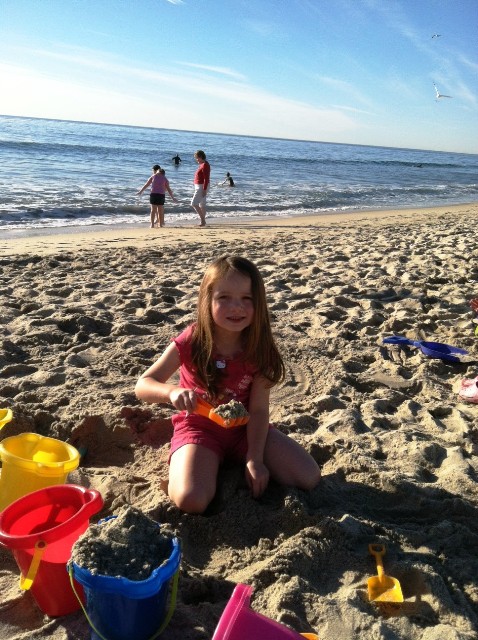 I grew up in Southern California. Except for the five years that we lived in Kansas (2003-2008), the Golden State has been my home. I love it. Despite its flaws, of which there are many, I know, I never want to leave again. Ever.
Almost six years ago FishPapa and I decided to go for the gusto and make the big move back, something we thought would be impossible to do. We left when the market was at its peak; we returned during the recession with debt still climbing on our back.
While "California or Bust" was NOT our motto, we knew that we would have to be pretty careful in order to live in the Golden State on one income*. It's been an amazing adventure. One we feel very blessed to have been able to travel.
(*Note: Technically, we are a two-income family now that I earn some money as an author, but we "live" off my husband's salary and try to bank whatever income my writing brings in. Our practice is to live below our means and without debt.)
I realize that California life may not be for everyone. I get that. For many, "it's a nice place, but you wouldn't want to live here." I totally understand that. I feel that way about 49 states. Besides, there isn't room for us all to live here.
I do get questions on a weekly basis from readers who for one reason or another are relocating, or even vacationing in California and wonder about how to live or travel on a budget within the Golden State. It can be done! We feed, clothe, and house 8 people for less than 70K per year.
We probably don't live in the most expensive city in the state. Santa Barbara and the Bay Area definitely have us beat on pricey accommodations. However, San Diego ain't too shabby!
I contend that it is housing and gas that cost more than in other places. We pay the same or less than other states when it comes to utilities, clothing, and food.
Over the years I've posted a variety of posts that relate to California and budget travel/budget living/budget eating. In case you missed one, here's a peek at some of the good stuff Southern California has to offer:
Posts in the California on a Budget Series

Get Outside
Find a Family Style Restaurant
Another West Coast Perspective
Plan a San Diego Staycation or Vacation

 Posts in the Good Cheap Eats in California Series

Pizza Port
The Broken Yolk
Ty's Burger House
Ralph Brennan's Jazz Kitchen Express
The California on a Budget and Good Cheap Eats in California series are designed to address any questions you might have. I've received many already, but I thought I'd give you a chance to ask some more. Feel free to email me your question (jessica at lifeasmom dot com) or simply submit it in this form. If you are a writer or blogger and would like to write a California-themed guest post, you can submit your contact in this form as well.
Disclaimer: Neither the California Board of Tourism nor the California Realtors' Association have ever heard of me. I freely offer up my opinions regarding life in the Golden State. I represent the experiences of one family who has lived in four different California counties. My opinion is just that — my opinion. Feel free to disagree. Your mileage may vary.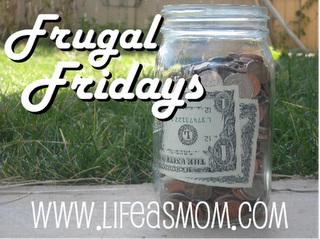 This is Frugal Friday. In an effort to make these weekly financial discussions more interactive, I'm no longer posting a link-up. Feel free to leave a link in the comments. But better yet, chat with us on today's topic.
What do YOU think about my beautiful California?
Is the value here for you?