A trip to the beach is a wonderful way to spend a summer day. Be prepared for the adventure with this free printable beach packing list for families.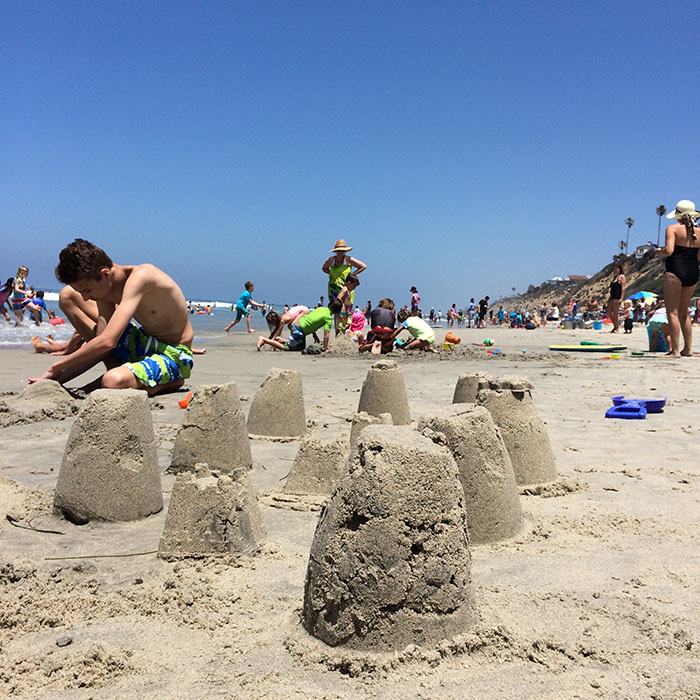 One of the perks to living where we live is that the beach is just a ten-minute drive from our house, depending on which beach we want to go to. That is a perk that I love and would be hesitant ever to give up.
At the same time, we still have to pack the car for a day at the beach, just like anyone else. Well, except for those folks who can walk to the beach from their house.
I want to be one of those people someday….
Until then I will happily pack the car for a day at the beach. If I'm organized, then we can really relax in the sand and not feel hurried or hassled because we forgot something at home.
Just as our activity bags have saved my bacon on more than one occasion, I've found that it also  helps to have a beach packing list so we don't forget something that will make the day with kids easier and so much more fun.
Getting our beach day groove on is so much easier when we've got all the gear ready to go. Over the years with different ages of kids, we've found that having certain items with us helps make the time at the seashore a little more enjoyable.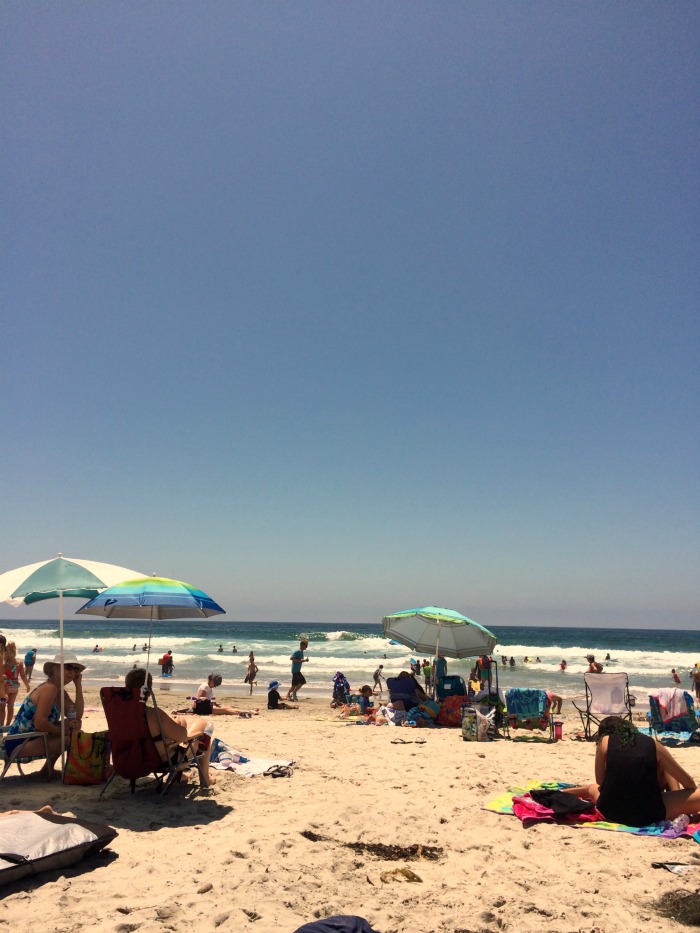 Here's what's often included in our haul and what I've got listed on our beach packing list.
We sometimes choose not to go at meal times so we don't bring a cooler, just water and some snacks. And we try to pack things as compactly as possible so we make only one trip from the car to the sand. Now that the kids are all pretty independent, it makes the hauling a little bit easier.
Beach Packing List
boogie boards, surf boards, skim boards
life jackets for non-swimmers
beach chairs – love these back pack ones from Costco
beach towels
blanket
swimsuits
wetsuits
flipflops
sunscreen – smells like a Creamsicle!
sunglasses
floppy hats
non-perishable snacks
cooler bags – I have several that are back packs or purse style
travel potty seat and extra toilet paper
hand sanitizer – this is our favorite
diaper bag
extra clothes to wear home
wash tub and a bottle of water for washing off sand or baby powder for same  purpose
books to read (bwahaha! – only if you have a babysitter along)
music player
camera
Grab the Free Printable Beach Packing List!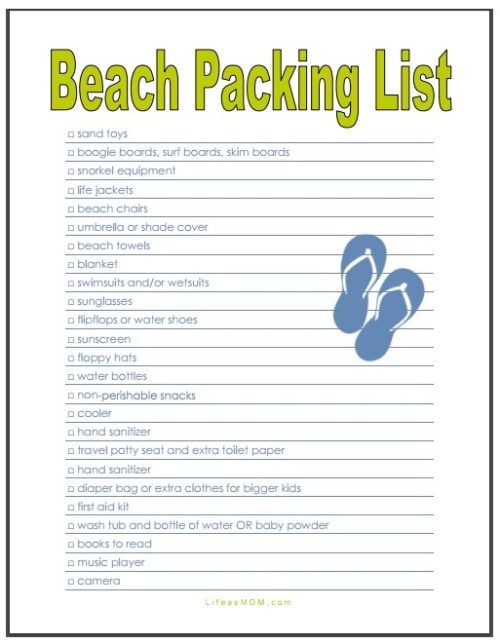 Don't want to recreate the wheel — or the beach packing list? Just download the printable version here.
What's on YOUR beach packing list?
Post originally published July 8, 2013. Updated May 9, 2017.