Marriage & Simply Being Together
As an Amazon Associate I earn from qualifying purchases. For more details, please see our disclosure policy.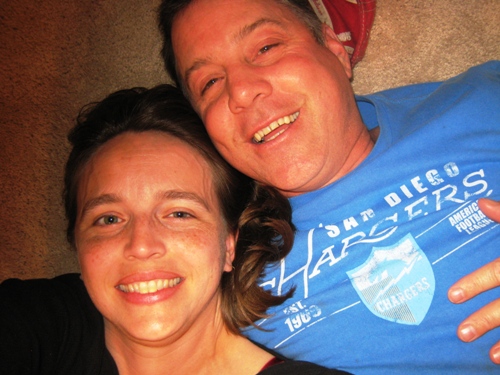 I am no expert on marriage. But, thankfully, I've spent the last 16 years married to Mr. Right-for-Me. It hasn't been all fun and games. There have been rough times. We've been hacking a life together in the jungle.
But, whoever wrote those traditional marriage vows knew what he was saying: for richer, for poorer, in sickness, and in health. Indeed, it's reassuring to know that someone's got your back when times are tough — as well as when times are good.
Looking back over the years, I know that many of the hard times were the ones that strengthened our marriage. I know this is a gift. Not every marriage fares as well. I am mindful of that and very thankful.
And I continue to learn new things about my husband, each and every day.
Being Together
One important thing I've realized over time is that simply being together is vital to our marriage, to our friendship, to our sense of intimacy with one another. If we go too long without really talking and connecting with one another, there isn't the sense of unity that we enjoy so much.
The days go by all too quickly and when I'm busy being chef, chauffeur, nanny, and housekeeper, it's all too easy to let time with my main squeeze fall by the wayside. Date nights are great, but every day interactions can often count more than a night out on the town.
Here are some things that help me love my husband. They may — or may not — work for you. But, either way, I hope they'll help you think about what does.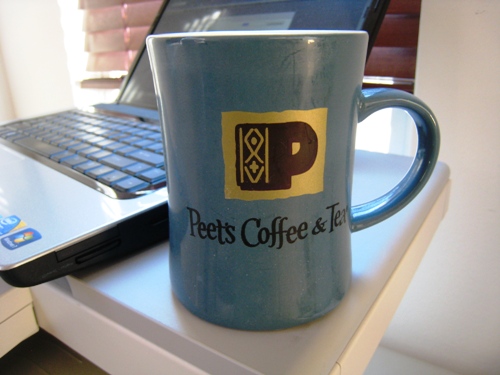 1. Start the day right.
I try to get up when my husband does. Not because he expects it; he most certainly does not. But, since I'm generally an early bird anyway, I try to stir from my cocoon in time to see him out the door. This helps us touch bases in the morning. Since I know he has a lot on his mind, heading into work, I try not to bombard him with too many nagging items. (I save those for emails. Ha!)
As he goes out into the big world each morning, I want us both to remember that we're in this together and that I'm on his side.
2. Greet one another warmly.
When FishPapa comes home in the afternoon, I try to pause what I'm doing in order to welcome him home. If I were gone all day, I would enjoy the same thing in return.
He might go play with the kids or I might go back to whatever I was doing, but we've taken a few moments to reconnect.
3. Review the day.
A little "happy hour" snack or drink to share gives us both a chance to unwind and catch up on what's been going on. It's a wonderful transition from day to evening.
I'm finding that it's also helpful if I start on whatever household chore I've been postponing all day. I have companionship while I work, making the task seem less of a chore, and he gets a chance to tell me what's been going on or to catch up on what he's missed while he was away.

4. Enjoy common — and not so common — pursuits.
I love sappy romances; hubs enjoys adventure. I was worried one day that our disparate tastes were really out there — until we watched the first installment of Sherlock. I was reminded of our common ground: mystery movies.
He doesn't love Remington Steele like I do, but we've really enjoyed other mystery stories, including Wallander, Lord Peter, and the aforementioned Sherlock. Finding that common ground provides entertainment for us both.
And sometimes we just tolerate the other's interests in order to be together.
If there's baseball, football, hockey, golf, or NASCAR on TV, chances are good that hubs wants to watch it. While I could certainly live without all of the above, I'm learning to enjoy them with him. We chat during the game or race; I ask dumb questions or make snarky comments about the commercials, and we're still together, even though we're not doing my most favorite thing.
Likewise, hubs accompanies me to Target or watches that sappy movie with me.
5. Go to bed at the same time.
Now for obvious reasons, this is a good thing. (Just saying.)
But, I know that it's also more companionable to turn in at the same time. We get another chance to reconnect, we discuss plans for the next day, we dream big dreams as the day ends.
These are NOT hard and fast "tricks to a happy marriage." In no way would I prescribe a one-size-fits-all experience. But, these are ways that help me feel connected and in-tune with what's going on with my husband. And maybe they might work for you, too.
How do you enrich your time spent with hubs?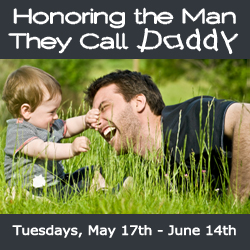 In the weeks leading up to Father's Day, I'm collaborating with a great group of bloggers to share ideas on how to "honor the man they call daddy."
This week we're sharing our different approaches to loving our husbands in how we spend time together.
Be sure to hop around and be inspired: