Free Back to School Signs to Print for Every Grade
As an Amazon Associate I earn from qualifying purchases. For more details, please see our disclosure policy.
Commemorate your children's new year with back to school signs you can print for every grade level. Choose the colored version or the black and white outlines so that your kids can personalize their signs to suit their vibe this year.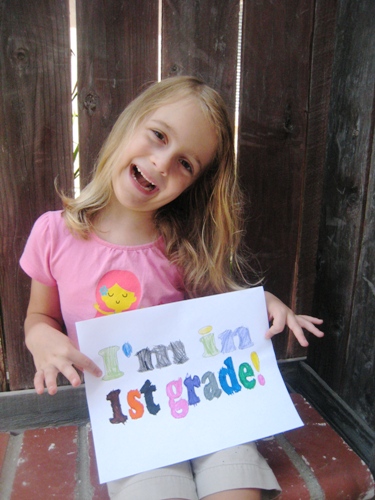 We started school a few weeks ago. And as often happens, not all my plans came together in time for the first day of school. Good apples are pretty hard to come by in August, so I didn't get our traditional apple pie made. And I didn't get "first day of school" pictures taken like I did last year.
But, no worries. I know how to cheat.
We ate cherry pie. And I made the kids signs that simply stated their new grade levels. A sign that proclaims, "I'm in 1st grade!" does just as well as a first day of school sign. And the photo doesn't have to be taken on the first day of school. Hehe.
I well remember the excitement of being able to say that I was in the next grade up. And to be able to say you were a sophomore? Well, that was pretty cool.
And on that note, can you believe that my oldest child is a sophomore?! I'm stunned. When did this happen? And where was I?!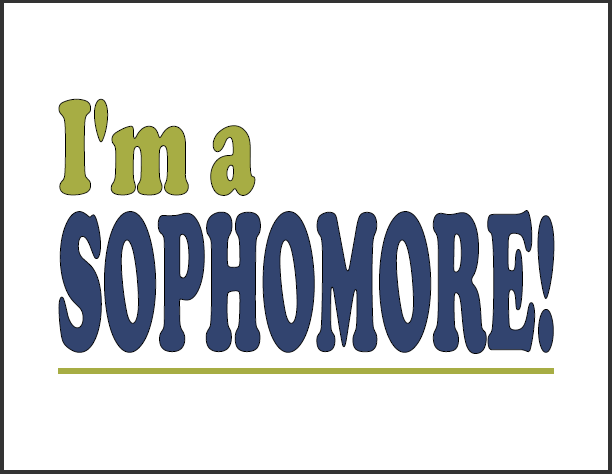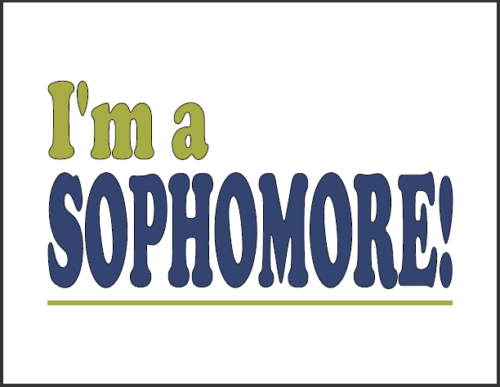 I made up some grade level posters to document the new school year. While I was at it, I made some for you, too. Preschool through Senior are represented. So, I think there's something for everyone.
These grade level printables come in two versions: blue and green (my favorite colors) and black and white (to save on printer ink and to let your kids add their own school colors or design them how they want.) Download the files and then print only the pages you need this year.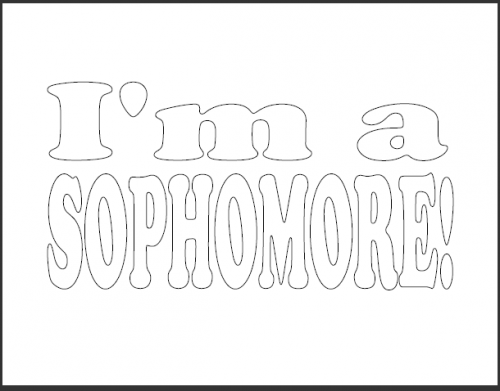 Take a picture of your kid with his sign and then slap it in the scrapbook. The leftover signs can be slipped into clear-view binders for a fun cover.
Get this FREE Back-to-School Printable Pack
Take things a little easier this year by downloading this FREE Back-to-School printable pack. The pack includes:
a form to interview your student and record what he or she is into this year.
a printable form to fill out and sign to excuse a tardy or absence
printable lunchbox love notes
grade level signs for that inevitable first day of school picture (in both colored and color-able formats)
Get the printables pack for FREE when you sign up for the Life as Mom newsletter.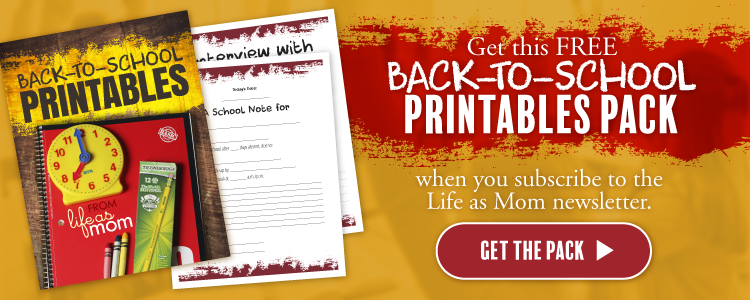 This post was originally published on August 11, 2012.