Teaching Writing to Kids
As an Amazon Associate I earn from qualifying purchases. For more details, please see our disclosure policy.
Writing is a necessary communication skill for children to learn. Here are some resources that have worked well for us.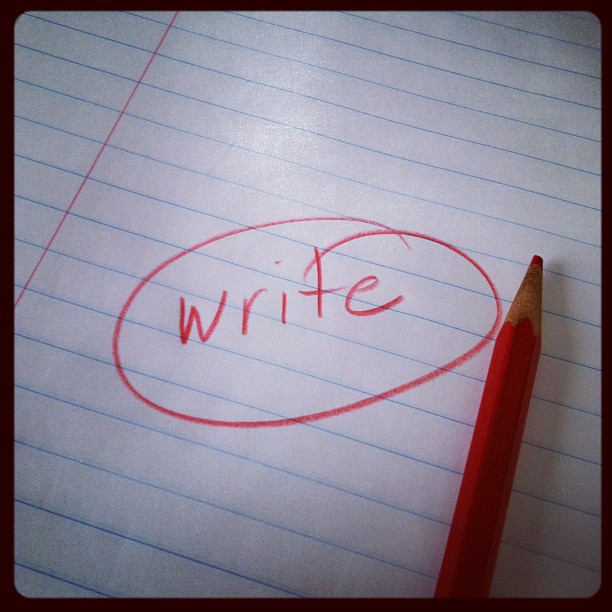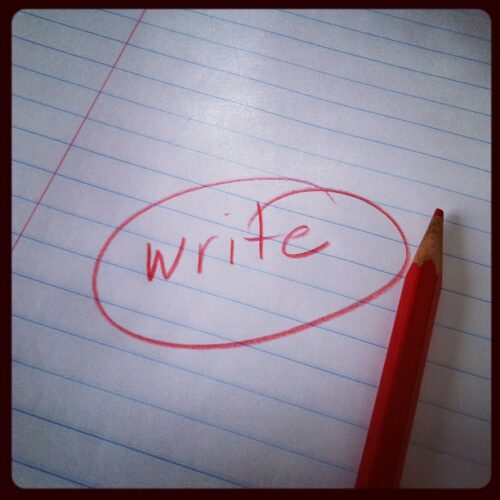 I find irony in writing this post. I guess I find irony in teaching writing to my own kids.
You see, about 18 years ago, I was in teacher training for secondary English. We've already established that grammar wasn't something my teaching program made a priority. Spelling wasn't, either. Literature and composition, however, were. That's almost all that was left!
Part of the irony is that although I had lots of training in teaching writing, there were still so many other methods to consider when I set out to teach my children at home.
And, in fact, writing can be one of the most perplexing things to teach, whether it's your own kids or someone else's. In the last 18 years, I've taught writing in public junior high and high schools as well as tutored writing from my own home. And then there are those six kids we call mine that I've taught since birth.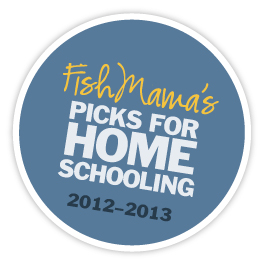 I don't think I have all the answers. In fact, I hesitate to write too much in this post since, really, concepts and philosophies of teaching writing are vast and varied. I can but scrape a little snow cone off the iceberg.
I can only report what's worked for us in the past and what we've learned as well as where we're headed in the new year. Your mileage may vary.
Please keep in mind that this post does include various affiliate links. If you make a purchase through those links, I am paid a small amount in way of advertising fees. Just FYI.
Here's what I've gathered over the years:
1. Teach the different "language arts" in isolation.
Recently, the teaching of writing jelled amazingly well in my brain when I heard Susan Wise Bauer present on this at the Great Homeschool Convention. She emphasized over and over again — at the conference and even earlier in the year when I went to meet her at her home:
Don't teach more than one new and different skill at the same time.
In her lecture entitled, THE COMPLETE WRITER: A Plan for Writing Well, Susan lists three skills that we want our elementary students to learn:
basic grammar
basic spelling
basic writing
Unfortunately, many curricula out there combine these three skills all at once. This is difficult for young kids to process, especially if they excel in one area and struggle in another.
Further, we say to kids, "Think of an idea, find the words to articulate that idea, and then transfer those words onto paper, with proper spelling and grammar while you're at it."
So many kids — and adults — freeze while putting so many skills together at once. Susan suggested teaching these skills in isolation first until a child is practiced and then have them put them together. It's similar to learning the scales before you can play a complete song.
This really hit home with me and has prompted me to think differently about how we do "language arts" at our house.
(Much of what I just said is my understanding of what Susan said, either in lectures or in person. I have no idea what part is direct quote and what is a result of my own imperfect brain processing. So, take my words with a grain of salt. You can download similar lectures to the ones I heard at the conference from Peace Hill Press.)
2. Find a writing program that you both like.
We've tried a few different writing programs over the years. Writing Strands gets great reviews, but my oldest really did not like it. We also tried Writing Aids and the writing component in Tapestry of Grace. This didn't work well for us, either. I felt like the assignments were significantly above grade level and not much fun.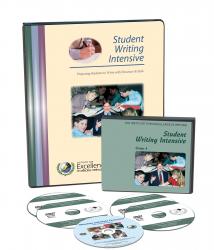 A few years ago, I attended a presentation by Andrew Pudewa from the Institute for Excellence in Writing. I really liked what I saw in that program and did the Student Writing Intensive with my three older boys for several years.
Since the program is partially DVD-based, my boys had another teacher besides me, dubbed "The Writing Man." Many a giggle came from the family room while they were watching the DVDs. The Student Writing Intensive has been the most successful program that we've tried so far.
I highly recommend it.
3. Be willing to try something new.
Even when you love something, it's sometimes nice to have a change of pace. This year, we're taking a break from IEW to try out some of the writing curriculum from Peace Hill Press. Since their writing curriculum spans a number of grades and levels, I've divided my five kids across three different books.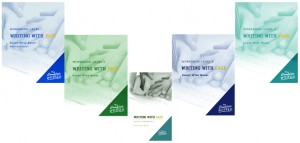 We're looking to fill any gaps I might have missed along the way, so I'm okay if someone is not in a "grade level" book. That's not so important as making sure they have the skills they need. Reviewing the basics is a good thing as long as it doesn't become monotonous.
I could be all wet in assigning these levels; only time will tell.
4. Don't be afraid to get help or outsource.
Teaching writing can be difficult and perplexing. For some, the arts are just as confusing as the sciences are for someone else. It's okay to get help. Seek out a writing tutor or look for a children's writing class in your community or homeschool co-op.
Have you found a writing program that works well for you?
Disclosure: Peace Hill Press has provided me with a few complimentary writing resources to use next year. I am not required to post about them. All opinions are my own. Since my trip I have become an affiliate for their products because I so wholeheartedly endorse them. This post does include Amazon affiliate links. If you make a purchase through those links, I am paid a small amount in way of advertising fees.