Dejunk Your House to Save Money
As an Amazon Associate I earn from qualifying purchases. For more details, please see our disclosure policy.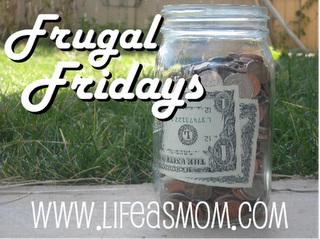 One of the best ways to save money is to realize how stupid you've been about money and then to make some changes in your habits. Last weekend I shared with you how we are "staging for living" and rearranging, cleaning, and dejunking to make life be more of what we want and less of what it will be someday. We want to enjoy the now — and so downsizing is necessary.
Over the last week I've touched every school book and supply we own — it was like cryptonite. It took me four days to complete the job. And I've carried box after box of "stuff" out to the van so that we can donate it. I've sold over 20 books online and donated another 20.
And I've paid a stupid tax. Major. big. time.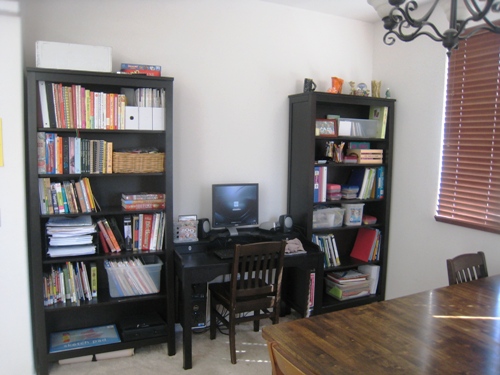 Not only have I realized how I've become a slave to stuff, but I've also had to come face to face with the fact that I wasted money to buy that stuff in the first place.
Will I do it again? Probably. But, I think, hope, pray, that I will get better at saying no to superfluous stuff.
Notice that I say superfluous stuff. Stuff, in and of itself, is not bad. But owning and maintaining things that you don't use or need is not the best way to live your life.
I'm going to be 40…. someday.
Actually, next year. I even have my first mammogram next week. And I don't want extra junk to waste my time and money. Amen?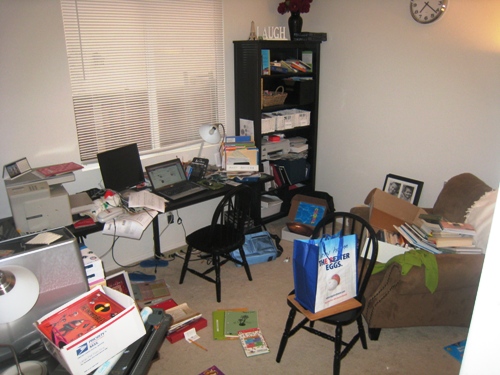 Here's my office, shown off for no other reason than for you to know that I am not a fictional person, but rather a very messy, distracted one. Please note that all those boxes of stuff have been sold or donated! (And I did clean my room this week, too.)
So, let's make a deal, K? Next time one of us wants to go shopping, let's first fill a box full of stuff to get rid of. Either we will:
Make room for new purchases and maybe earn some cash to pay for them.
Realize that we've wasted money on past purchases and we can probably live without the X, Y, or Z that we are so desperate to go buy.
Deal? Deal.
How do YOU save money?