How to Make a Personal Planner that Rocks
As an Amazon Associate I earn from qualifying purchases. For more details, please see our disclosure policy.
Want to put a little order in your life? Consider making a personal planner to suit your life and needs.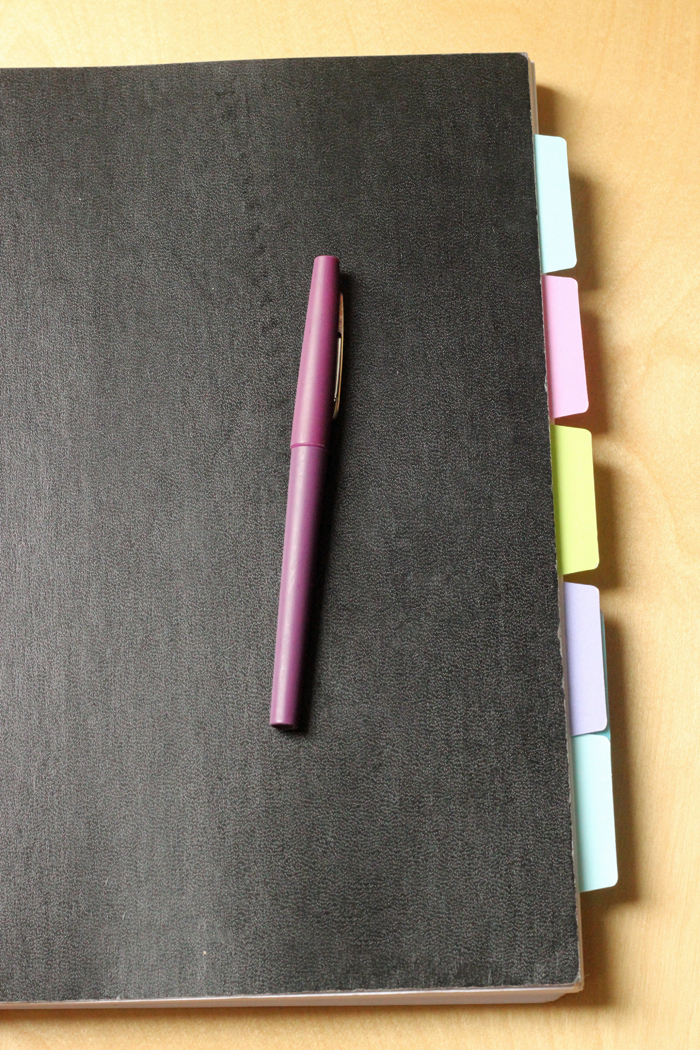 Here she is, in all her glory, my personal planner. She may not look like much. But, trust me when I say she is a powerhouse just waiting to be unleashed. She holds all my goals, hopes, and dreams inside her little pages. Without a personal planner, there's no way I could have written four cookbooks, raised six children through baby and toddlerhood, and managed to run a home business.
I'd have gone crazy trying — if it hadn't been for a tracking system that truly worked for me.
I've mentioned before that my personal planner is my brain on paper. I take it with me everywhere and always have what I need to keep track of household, family, and personal responsibilities.
My planner has evolved with me over the years. At one point it housed several calendars, a contacts section, several to-do lists for different areas of life, and several pocket pages to hold extra information or greeting cards that I wanted to keep on hand. Today, as digital has taken over my contacts and calendars, my personal planner has slimmed down, simplified, and yet, continued to be a powerful work horse to help me get things done.
How can YOU make a personal planner that works for you? One that rocks your world in all the good ways?
1. Determine what YOUR needs are.
What are the things that YOU need to keep track on a day-to-day basis? Jot down a quick list so that you have a blueprint for putting together your planner. I get into great detail about this in my ebook, Organizing Life as Mom, but some basic things to consider include:
calendars
contacts list
to do lists
weekly schedules
meal plans
goal setting worksheets
2. Find planning pages that suit your style.
There are loads of printable planners out there. I could never find one that I loved, so I ended up designing my own. When my kids were very little, I used the planning pages in Organizing Life as Mom. There are a myriad of worksheets, calendar styles, and organizing sheets so that you can basically have every detail covered.
Today I use the planning pages in The Print & Go Planner. I love them for their clean black and white look that I can customize with my own colored pens, stickers, sticky tabs, and Post-it notes.
For a variety of free printable planning pages, be sure to subscribe to the Life as Mom newsletter. You'll get immediate access to our printables library.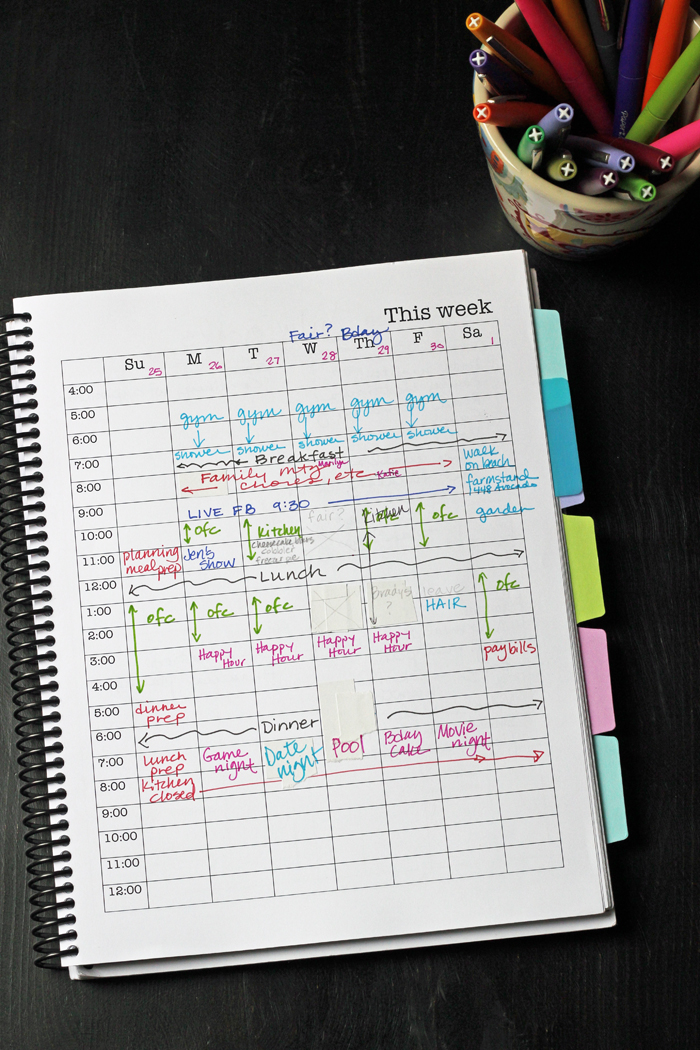 3. Decide how you will hold it all together.
In the early years, I cobbled all my planning pages together into 3-ring binders, but I found that after a few weeks, my personal planner fell out of use. Then I discovered a trick!
You can have a copy store bind your pages with a coil binding. Voila! A SPIRAL-BOUND, personal planner.
That was a huge game-changer. I realized that the spiral-bound format made it super-portable and easy to use. I could fold it back on itself to save space on the counter and to make writing more comfortable. My personal planner gets used every single day now.
Nowadays I simply upload the digital file to Staples and they do a beautiful job printing and binding my personal planner each year. I order it on 28-pound paper so that ink doesn't leak through and let them do the printing so that all the pages go the right directions.
If you choose to print the pages yourself, it's definitely going to cost less money. You can even insert laminated pages or dividers to make your personal planner ultra-customized.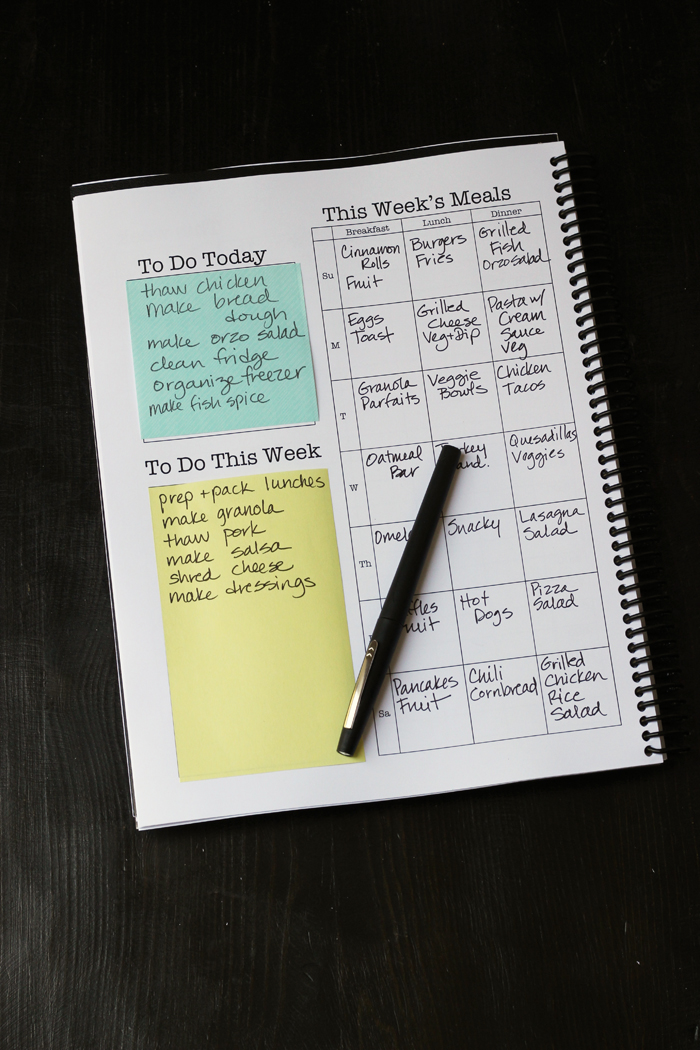 4. Embellish with colored tabs, stickers, and Post-it notes.
Printing your personal planner in black and white is significantly cheaper than printing in color, whether you print at home or have the copy shop do it. Additionally, black and white is so much more versatile! You can easily add color with tabs, stickers, markers, and Post-it notes and change those colors in a heart beat, based on your mood or the season.
Your personal planner can be as sassy and decorated or as sleek and streamlined as you like it!
5. Use it.
What truly makes a personal planner "rock" is its usability. If you're not using it every day, it's not awesome.
For me, one of the stumbling blocks was to switch to a spiral binding. The second has been to make my planner a regular part of my month, my week, and each morning and evening.
At the start of each month, I fill out my Month at a Glance sheet with goals for the month. Each weekend I create a new time budget and meal plan for the coming week. I write out my weekly goals as well. Each evening I fill out a 3-inch Post-it note with my to-do's for the next day. I consult my schedule, meal plan, and to-do's each morning over coffee and throughout the day.
Using my planner regularly helps me get stuff done — and helps me feel like my head is on straight. Find out how to make your planner serve YOU and you'll have a personal planner that rocks.
If you haven't already done so, check out the Print & Go Planner and see if a personal planner can help YOU organize your "life as mom."
Got a personal planner?
What do you do to your planner to make it rock?
Originally published on August 17, 2011. Updated July 8, 2017.