9 Things You Can Do Tonight to Make Tomorrow Easier
As an Amazon Associate I earn from qualifying purchases. For more details, please see our disclosure policy.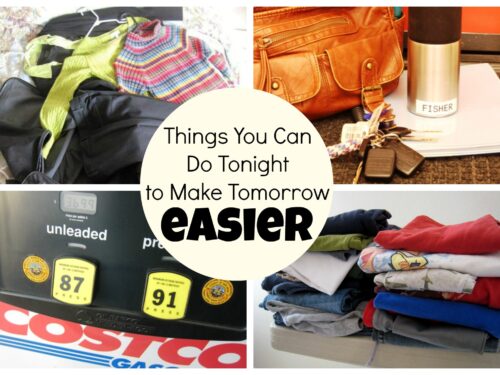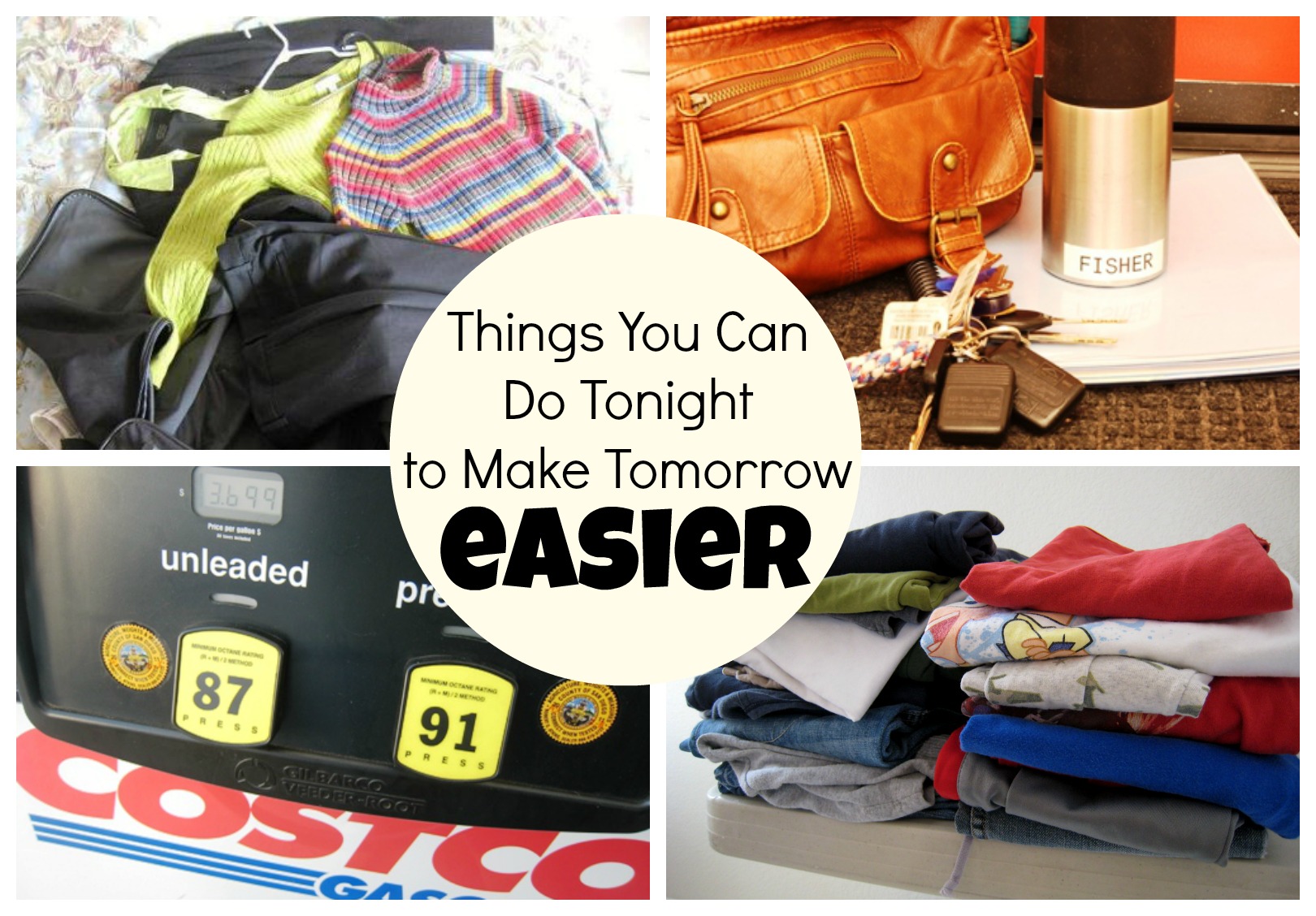 You know this is one of the truths of adulthood: if you do things the night before, tomorrow will be easier.
Somehow we forget. There's a show to watch, a book to read, or some facebook stream to catch up on. We let little distractions get in the way of making tomorrow successful. But, a stitch in time saves nine. Or whatever.
Here are 9 things you can do tonight to make tomorrow easier:
1. Have a plan for the day. What is happening? Where are you going? What do you need to do? Figure this out and be sure to communicate it to the key players.
2. Choose tomorrow's outfit. Have your kids do the same. Fight about the tank top in winter tonight instead of tomorrow when you're trying to get out the door.
3. Set the breakfast table. While you're at it, make sure there's milk, eggs, bread, or whatever else you'll want for the morning meal. Bonus points for a make-ahead breakfast.
4. Pack lunches, even if you're eating at home. Check out these ideas for packable lunches and warm fuzzies.
5. Collect homework, coats, library books, etc. Whatever needs to leave the house tomorrow needs to be waiting at the front door. You will save yourself all kinds of frustration in the morning.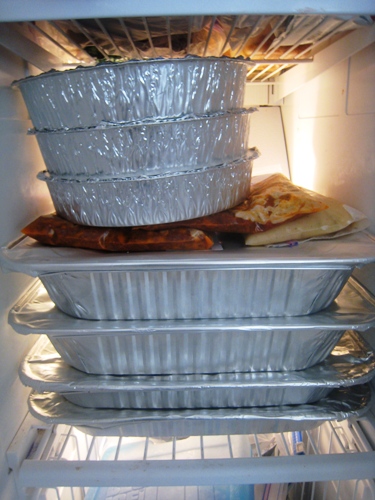 6. Thaw dinner. Ugh. I am the Queen of Forget to Thaw. Don't be like me. Grab tomorrow's dinner from the freezer right now.
7. Run a load of laundry. Better yet, make the kids do it.
8. Check the gas tank. It'll be easier to fill up tonight than in the morning rush. Gas Buddy will help you find the best price in your neighborhood.
9. Make sure the kitchen is clean. No one wants to wake up to dirty dishes. No one.
Performing these tasks at night can save you lots of hassle come morning. Now go do it. What are you waiting for?
What would YOU add to the list?
What helps your mornings go more smoothly?