How Chores & a School Schedule Mix
As an Amazon Associate I earn from qualifying purchases. For more details, please see our disclosure policy.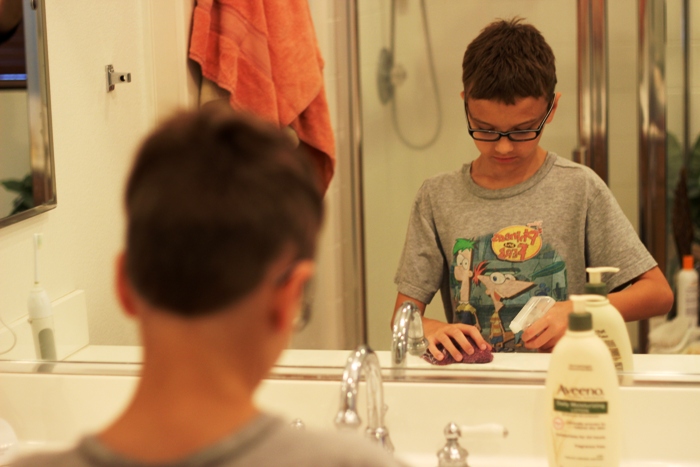 If your kids haven't already, they will be starting school any day now. And with the start of the new school year come all kind of readjustments. And one of those new adjustments would include how to balance home responsibilities with school work and time to play.
There are a range of philosophies out there from "kids should clean more than they do" to "kids shouldn't have any home responsibilities while they are in school." Obviously, you're going to have to determine your family's place on the spectrum — and then stick to it.
As for our household, my kids typically have the same "chore load" during the summer as they do during the school year. The difference is that they don't have as many "carrots" at the end of the day, i.e. screen time is more limited during the school year than during vacation. And as I type that sentence, I wonder how I can be more of an encourager to my kids this year in light of that.
As you figure it out for your family, consider these approaches to giving kids responsibilities at home:
1. Clean up after yourself.
Requiring that your kids clean up after themselves serves several purposes. First, it prevents you from being their (unpaid) servant. Second, it teaches them how to live and work well with others. Their future co-workers, roommates, and spouses will be so thankful to know them if they can take care of their own stuff.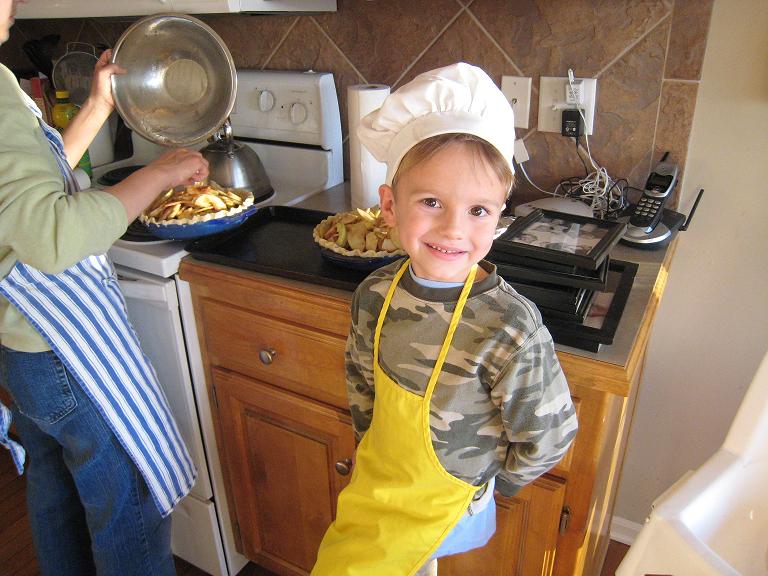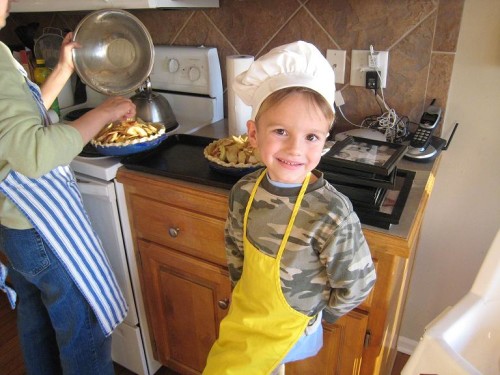 2. If a man will not work, he will not eat.
Not only is the idea a biblical one, but it also contributes to the team spirit in your home if your kids all contribute to the workings of the household, especially at dinnertime. Assign each child a task for getting meals ready as well as for clean up afterwards. You'll enjoy a meal together as well as the camaraderie that comes with preparing the meal as well as closing down the kitchen for the night.
3. Look for the bare necessities.
Perhaps your child does have a tough workload with school and extra curricular activities. I get that. But, that doesn't mean he gets a pass to make all the messes he wants and let you pick up the tab. Communicate a bare minimum of chores, like these tasks that any child eight and above can do on his own:
clean and vacuum bedroom
change own bedding
fold and put away own clothes
wipe down the bathroom when done
participate in kitchen chores (load or unload dishwasher, take out trash, etc)
Kids who learn basic household responsibilities know how to take care of themselves when they are grown. They are a pleasure to teach and to employ. And they're more fun to be around than the bum who expects everyone else to wait on him hand and foot. Just saying. 😉

LifeasMOM sponsor, MyJobChart.com offers a free, online job chart that can encourage kids to keep track of their chores, earn rewards, and automatically notifies the parents when tasks have been completed. The chore charts are completely customizable, though this online work control system for kids offers suggestions if you're not sure where to start. As the parent, you get to decide on the point system and what rewards your kids can earn. An innovative way to combine kids' interests in technology with moms' interests in getting the job done, MyJobChart.com is completely free to users.
How do you balance chores during the school year?