Learn How to Build Your Own Lego Table.
As an Amazon Associate I earn from qualifying purchases. For more details, please see our disclosure policy.
Got a Lego-maniac at your house? Instead of buying another set of bricks, build a Lego table to make building even more fun. This tutorial designed by Anne from Modern Mrs. Darcy shows you how.
This post was originally published on December 20, 2012. Recently, FishPapa crafted one for our youngest Lego fan, and so we've refreshed the photos and added a few extra tips. This post contains affiliate links which provide a means for me to earn fees by linking to Amazon and other affiliate sites.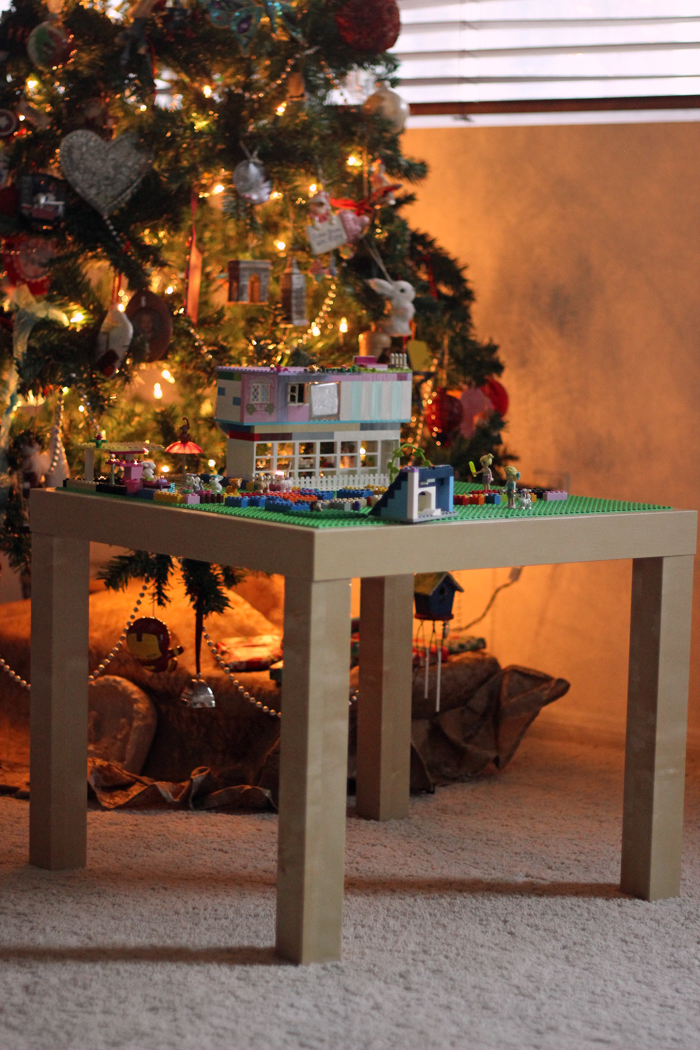 I have 4 young Lego addicts at my house, and we're always running out of spaces to build with them. I've thought about buying a Lego table for them for years, and finally decided to try my hand at building one for them. I couldn't be happier with the results!
My only regret is that I postponed this project for so long. It took me less than 10 minutes to make, and cost less than $30–a bargain compared to the tables for sale out there. This project was a breeze, and you can easily make your own for the little Lego lovers in your life.
What you need to make your own Lego table:
A table, new or old – The IKEA LACK table is perfect for this. The top is 21 5/8 inches square.
Lego plates to cover the table – Ten-inch base plates work perfectly for the LACK table.
A few Lego bricks – You'll use these to insure proper spacing between the plates.
Spray adhesive, like Elmer's Craft Bond spray adhesive or something like Liquid Nails works well.
A large flat surface – to help properly position the Lego plates
4 sheets of parchment paper or newspaper – to catch the overspray of the adhesive
Optional: pencil and ruler
How to build your own Lego table:

1. Arrange your Lego plates on the table to roughly determine placement.
Important: using Lego bricks, join your plates together. You will see that there should be a slight gap between the plates. You want to space the plates so that they will work properly for building on top of later.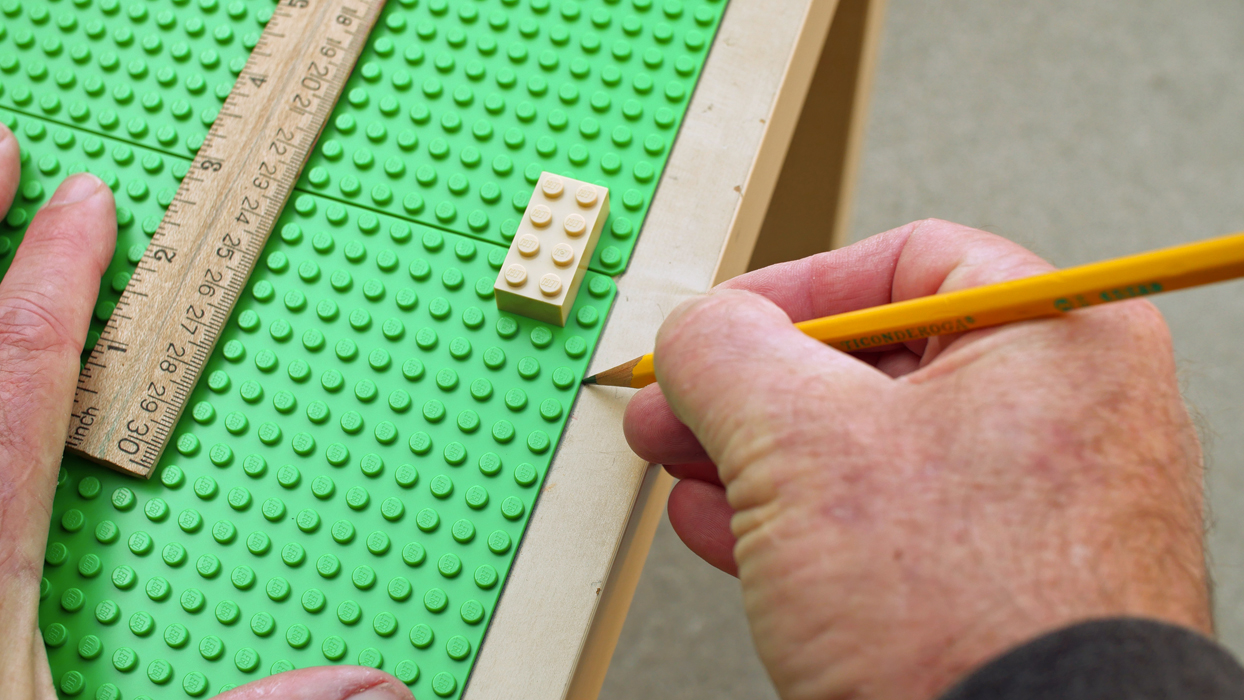 2. Mark the table for the appropriate placement of the plates.
This is an optional step, but can help ensure that the four plates are centered on the table where you want them.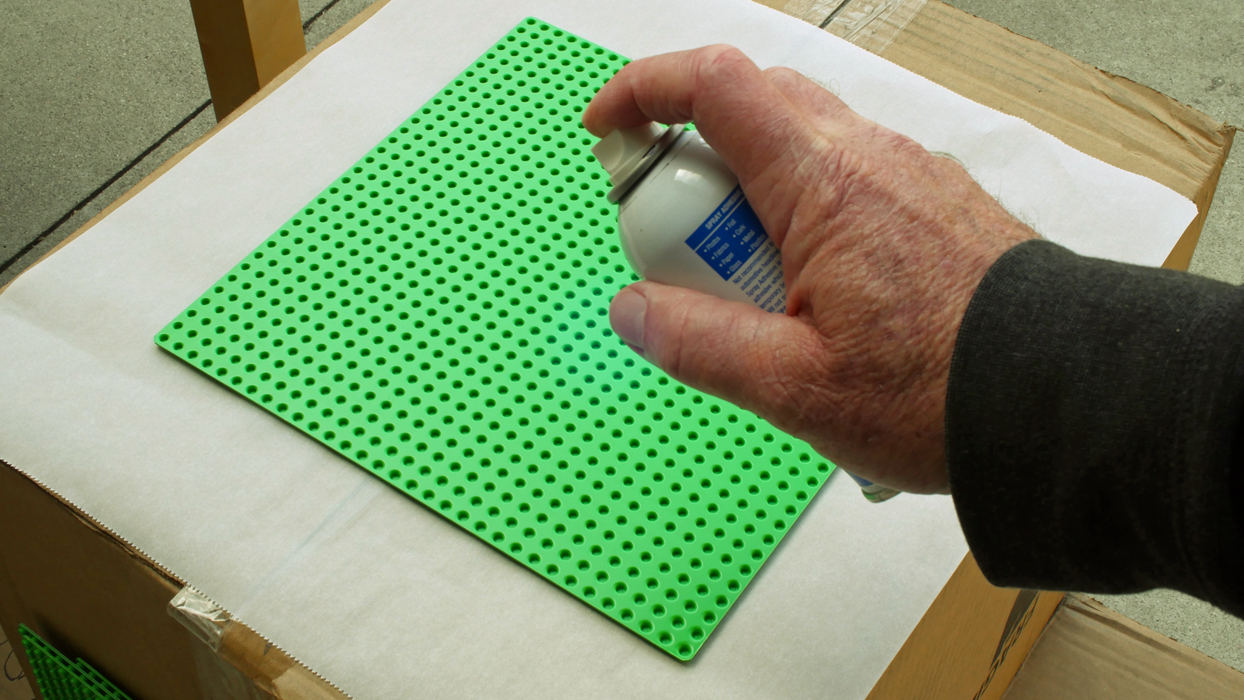 3. Apply a thin layer of adhesive to your plates.
Place the plates on the parchment and spray. You'll want a fresh piece of parchment for each plate so as not to get adhesive on the front of the plates.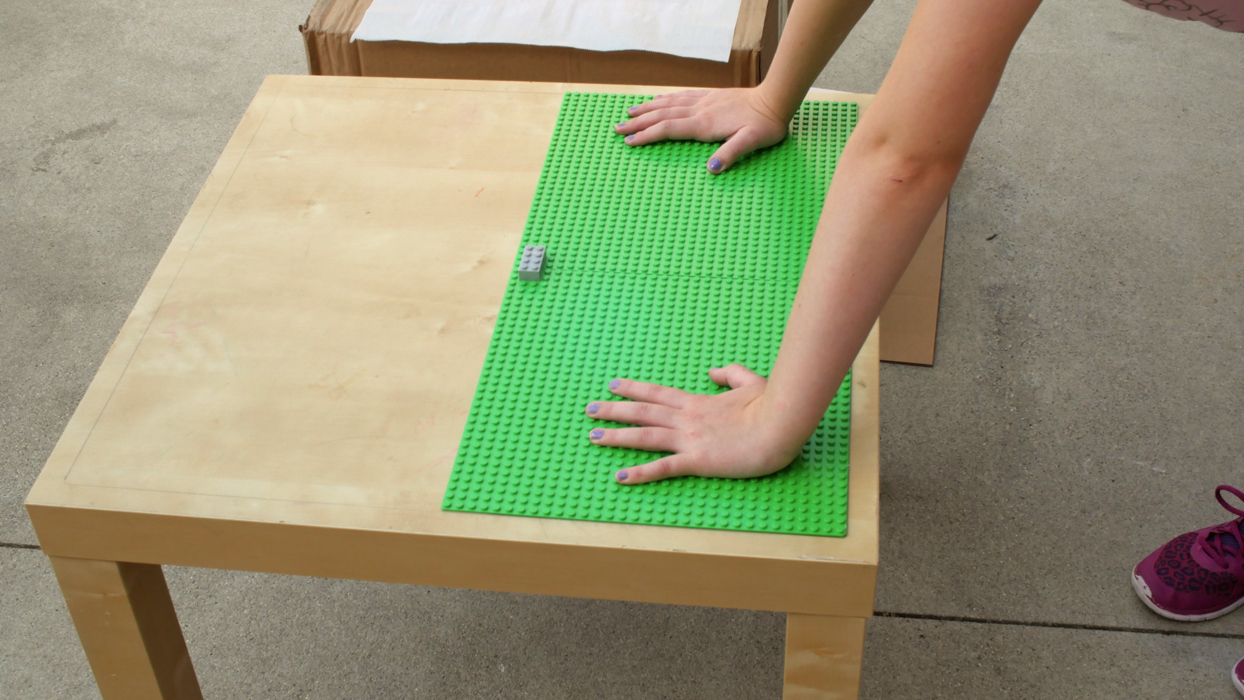 4. Place the plates on the table.
Making sure that the plates are appropriately spaced with the Lego brick, place them on the table, right up to the pencil marks. Press evenly to adhere. Let sit for the time recommended on your adhesive's directions.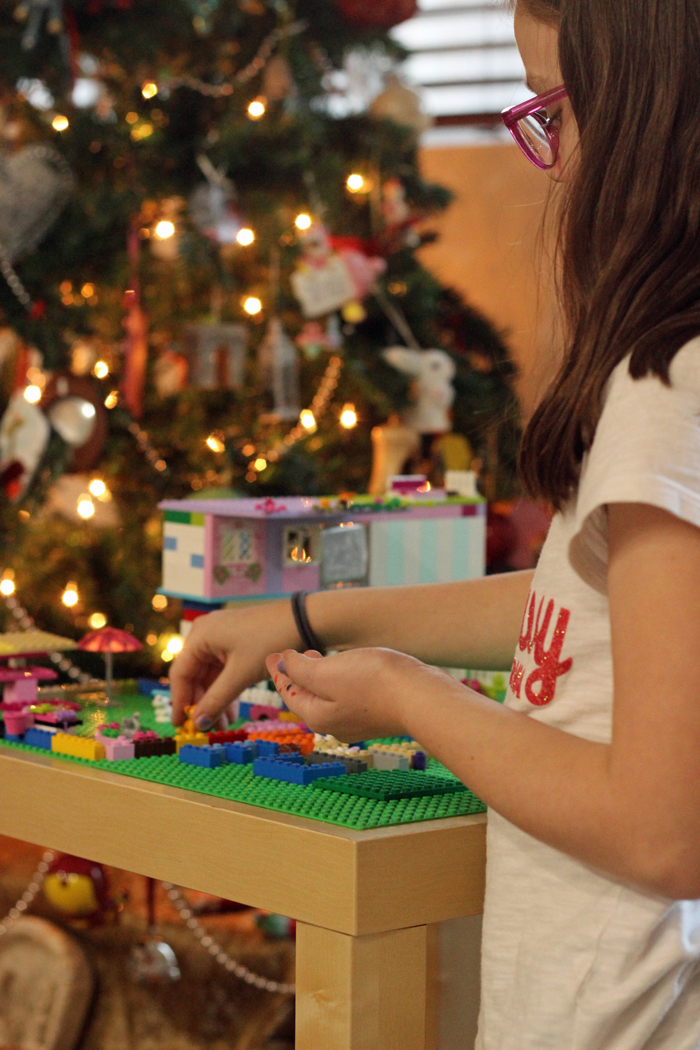 5. Get to building.
At this point your kid needs no instruction on what to do!
– Anne Bogel is full of big ideas and bookish enthusiasm. Check out her blog Modern Mrs Darcy, her literary matchmaking podcast What Should I Read Next, or her new book Reading People: How Seeing the World Through the Lens of Personality Changes Everything.