12 Ways to Save on Gifts
As an Amazon Associate I earn from qualifying purchases. For more details, please see our disclosure policy.
It is better to give than receive — unless it puts you in hock! Avoid debt and overspending by giving gifts wisely and economically.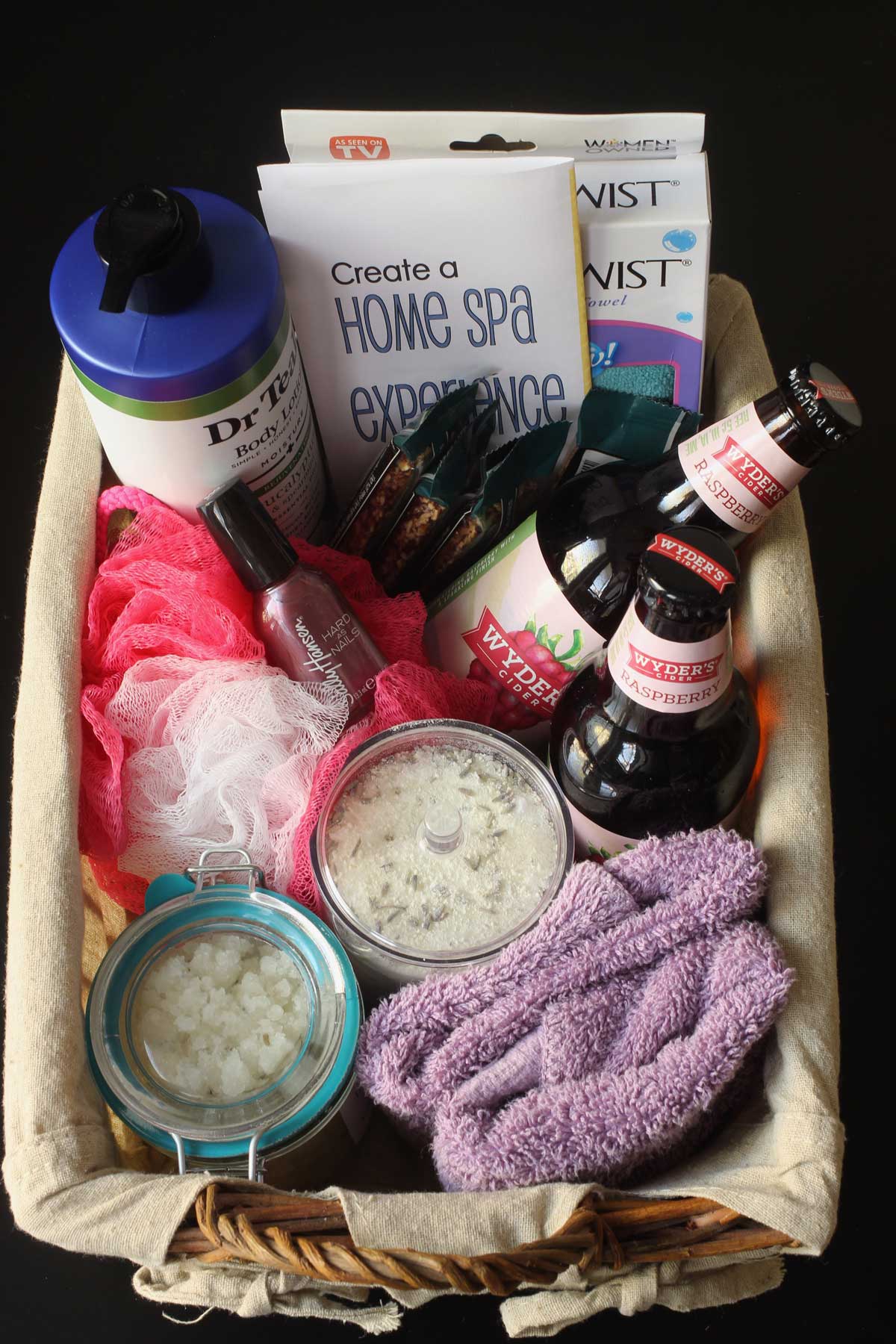 1. Bake something.
Bake someone happy with homemade breads, cookies, cakes, and pies. Homemade is always better than storebought. And the ingredients can often be less expensive that a fancy bakery. Package them nicely in a cloth lined basket or paper box. Deliver with a smile.
2. Give a gift card.
It is the thought that counts! A lower value gift card to a fun splurge like Starbucks or iTunes is often more welcome than an expensive doodah that will eventually end up in the donations pile. It doesn't need to be high priced to be fun.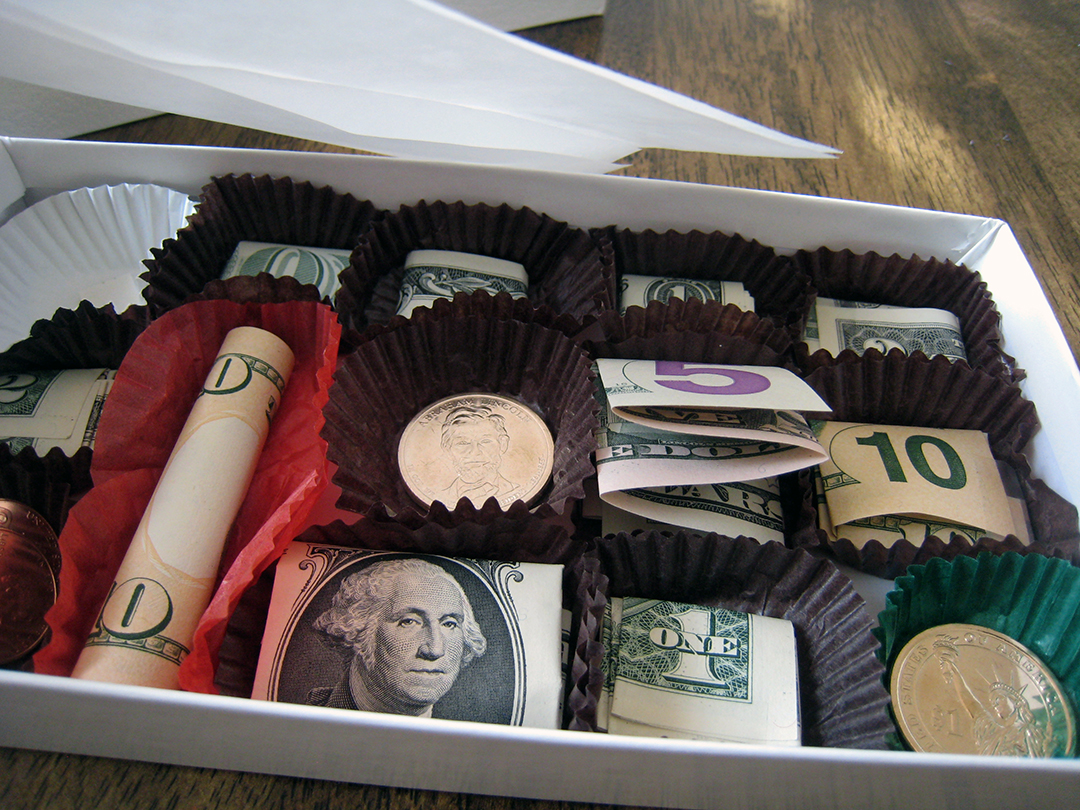 3. Package some cash.
Likewise, a creative cash present will bring a huge smile to the honored friend. When Aunt Cass sent us our "box of chocolates", I was bowled over by her creativity. I haven't even spent any of it ($43.15 to be exact) since it's just too cute for words. It's a little emergency fund, perfect for teens, college students, and, ahem, grown-ups.
4. Shop the clearance.
You will be amazed what great things you can find on clearance, especially if you start looking early. I have found great culinary gifts on clearance including a French press for $5! Keep an eye on the clearance section in your favorite stores for great deals.
5. Give an experience.
Sometimes time doing an activity together is worth more than any gift. Think picnic, a day at the beach, a trip to an amusement park, a movie night with popcorn and large boxes of candy. Consider your birthday person, graduate or other honoree to be the guest of honor and treat him or her like royalty.
6. Stock up on seasonal sales.
If you're looking for token or hostess gifts, then keep your eyes open at back to school time, the holidays, Valentine's Day and Easter. Candy, chocolates, candles, dishes, other small gift items, and school supplies often go on great sales at these times. Stock up on these items and save them to repackage as gifts.
Yes, you can even transform humble school supplies into gifts.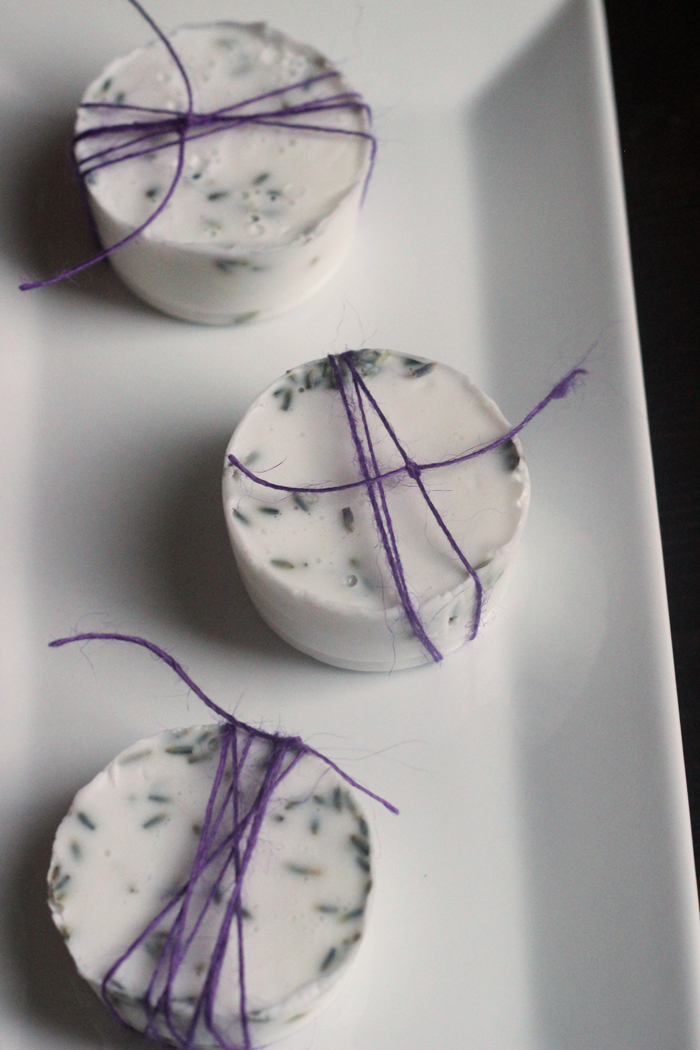 7. Use Swagbucks.
Swagbucks is a search engine that rewards you with "Swagbucks" for searching online, participating in surveys or in other actions. You can redeem your Swagbucks for a number of prizes including Amazon and Starbucks gift cards. We have used the Amazon cards to offset gift giving costs at Christmas and birthdays.
Plus, Swagbucks will also award you points when you refer friends. For instance, if you signed up with this link, I would get some Swagbucks for sharing the love with you.
8. Pre-order new releases on Amazon.
Amazon offers a number of great services including Prime free shipping, a lending library, and free streaming movies. But, many folks don't understand their pre-order policy. If you pre-order a new release (ie. before it hits the stores), you will be guaranteed the lowest price on that item between the time you pre-order and the release date.
Since Amazon prices fluctuate so frequently, this can save you a lot of money — as well as time spent checking the price.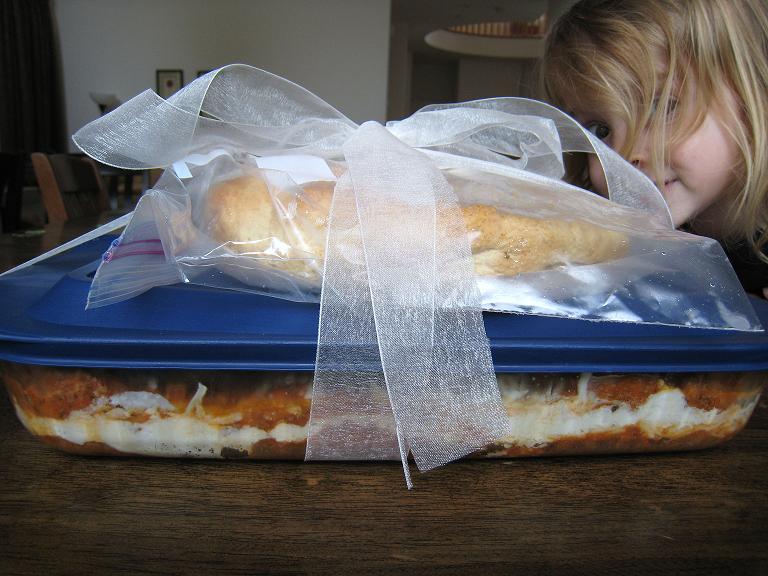 9. Make a meal to deliver.
Who doesn't like a home cooked meal? Everyone from busy moms to starving students to hungry bachelors will appreciate a home cooked meal. Take a few extra minutes to package it in a fancy manner and deliver with a smile.
For new parents or other busy folk, consider stashing several meals in their freezer so that they can enjoy your gift for several days into the future.
10. Order online to save money on gas and to use cash-back programs.
Shopping online has been a real blessing to me, especially in the days when all the kids had to be latched into carseats. Not only did it save me money to shop from home, but it also saved me from endless errands and dragging more poor kids into a myriad of stores when we couldn't find what we were looking for.
I can also use cash-back services like Ebates to get cash back on my purchases when I initiate my shopping session through their portal. I can maximize my rewards by using Ebates' tell-a-friend referral program. Whenever a friend signs up with my link, we both win.
Plus, it's nice to shop in my pajamas.
11. Request free samples.
There are so many wonderful free samples available out there. One year, I planned ahead and saved up enough free granola bars to stuff the kids' stockings at Christmas! And now that I think about it, some samples are very generous, making it easy for you to put together a fun gift basket — for FREE!
12. Give a memory.
A picture really is worth a thousand words. Some of the most meaningful gifts I've ever given have been of the photographic variety. Whether it takes the shape of a video slideshow, a photo album, or even just a framed picture, photo gifts are fun, meaningful, and typically quite frugal.