DIY on a Dime: Hand Painted Tile Trivets
As an Amazon Associate I earn from qualifying purchases. For more details, please see our disclosure policy.
Help your kids create a special and useful keepsake for a loved one! Learn how to make easy hand-painted tile trivets in this tutorial from Life as MOM Contributor Janel.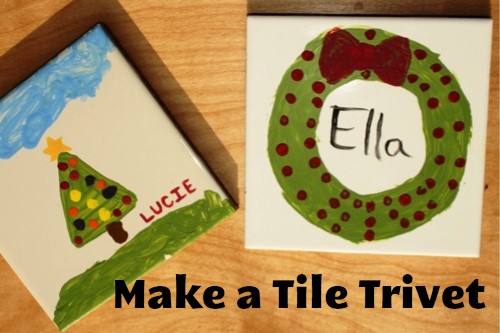 Years ago, we remodeled our kitchen. During that process, we picked up a few sample 6-inch tiles to see if we wanted a ceramic backsplash. Well, we never ended up installing a tile backsplash, but I DID keep those tiles. For years, I've used them as trivets to protect our table from hot serving dishes. Cheap and easy.
This week, we transformed these same tiles into trivets that are just a bit fancier. I let the girls decorate them for the holidays with paint, and I added some cork tile to the bottom for greater heat and scratch protection. I bought a pack of cork tiles at my local Joann for just $2 with a coupon (regularly $4). The cork tiles included adhesive so it made the project that much simpler.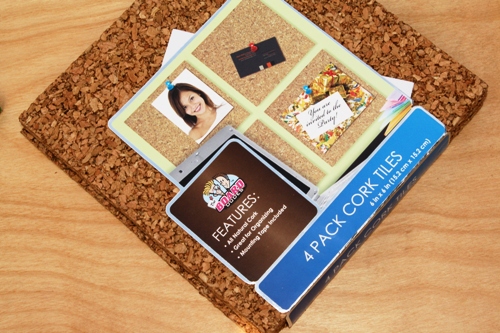 You and your kids can make them too! They're easy! These decorated tiles can be used as trivets OR as artwork if you place them in a decorative plate holder.
How to Make Hand-Painted Tile Trivets
Supplies:
6-inch tile from the home improvement store
acrylic paint and paintbrushes
clear spraypaint
6-inch cork tiles or felt
adhesive
Directions:
Prepare your painting area. You can follow these tips for stress-free painting with kids to help protect your furnishings and clothing.
Allow your children to paint the front of the tiles however they wish with acrylic paint. If they make a mistake, you may be able to "erase" it with a wet towel or Q-tip if you work quickly. If your child wants to layer colors — like adding "ornaments" to a painted tree — allow the first layer to dry before you apply the second. A hair dryer can help speed up the drying process.
Let the acrylic paint dry completely. If the paint is thick in areas, you may need a longer drying time.
To protect your child's artwork, apply a few coats of clear spraypaint over the top of the tile. Allow to dry between coats. Dry completely.
Turn your tile into a trivet by adding a protective surface to the bottom of the tile. You can hot glue a layer of felt on the bottom. Or for greater heat and scratch protection, affix a cork tile to the bottom.

–Janel is a stay-at-home mom of two daughters and a "law school wife" in Virginia. Raised in a budget-conscious and DIY-minded family, she blogs about motherhood, crafts, and living on a law school budget at Life with Lucie and Ella.

DIY on a Dime
This is part of the DIY on a Dime: Great Gifts series. For more easy and frugal gift ideas, check out the list.