Time to Worry Means Time to Pray
As an Amazon Associate I earn from qualifying purchases. For more details, please see our disclosure policy.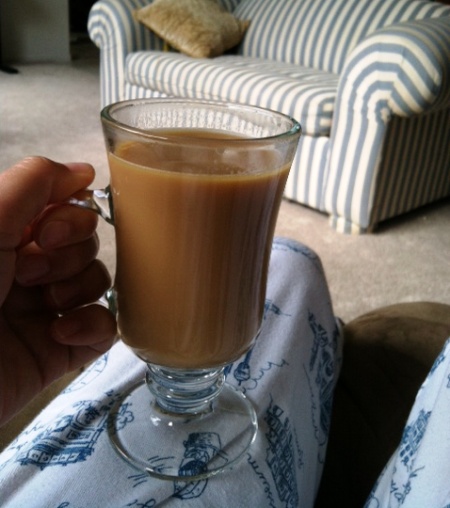 I'm blessed with some amazing friends, both real and virtual. Some I've known forever; others I've never met outside of the computer keyboard. Either way, they are amazing people.
My cup of friendship is definitely on the full side.
I count you among them as well. Your responses to my struggles last week were so loving and gracious, especially considering that many of you are carrying much heavier burdens than I. I've been praying that you are feeling relief from some of those weights.
The last few weeks have been rough with family illnesses, theft, time management issues, doubts over my parenting, and a general feeling of the blahs. We won't even get into the hormone/perimenopause discussion, but that is there, too. Add a national tragedy into the mix and the world can feel upside down.
However, I have a great group of friends, as I mentioned, who've rallied to my aid with calls, emails, and advice. My friend Sharon and I spent over 90 minutes chatting on the phone the other day. We were canceling our kids' playday since FishKids have cooties this week, and we didn't want her kids to catch them. But that didn't mean we couldn't talk.
Sharon said something so simple and profound, I had to share it with you:
If you've got time to worry, you've got time to pray.
Amen and amen. Of course, I knew worry was useless. You know that whole rocking chair analogy and all. But, it's much easier to say "Don't worry," than it is to stop worrying.
I know. I used to be the biggest worrywart ever born. I'm thankful that God has grown me in that area, but I still have my moments.
Sharon found me in one of those moments.
Her words spoke new life into my heart. Because, yes, that is the way to fight your worries.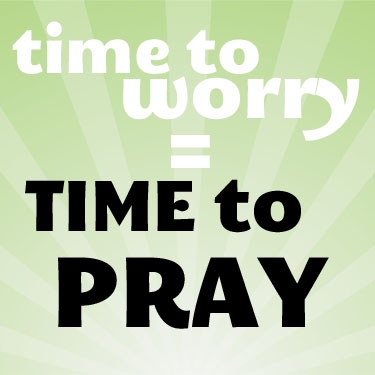 It's easier to stop an action if we have something positive to put into its place. Replace the bad habit with a good one.
So, this week when I'm tempted to worry, I'm going to try to pray instead because prayer does a number of things:
It confesses to God my dependence on Him.
It is an active demonstration of that dependence, a willful submission on my part.
It gets my heart more in line with where God wants it.
It is a battle against evil, whether in my thoughts or in the world.
It keeps me mindful of God's ways and the role He wants me to play in this life.
It's sometimes seems trite to say, "Well, just pray about it." But, this was convicting to me. I have time to worry. That means I have time to pray.
Time to pray to The One who can do something about those things that I fret about.
Rejoice in the Lord always; again I will say, Rejoice. Let your reasonableness be known to everyone. The Lord is at hand; do not be anxious about anything, but in everything by prayer and supplication with thanksgiving let your requests be made known to God. And the peace of God, which surpasses all understanding, will guard your hearts and your minds in Christ Jesus. —
Philippians 4:4-7
Rejoice in who God is – Maker and Sustainer of all things.
Be reasonable – don't go off on a wild goose chase in your mind about all the horrors that could happen in the situation at hand. You don't know what will happen, so don't borrow trouble.
Trust that God is there and that He is in control.
Don't be anxious. Don't fret. Don't focus on the maybe's.
Pray. Be thankful for the good that there is in the situation. Seek that good out. Ask for help if you can't see it.
Rest in God's goodness and peace.
More Ways to Be a Happier Mom