Do You Save Condiment Packets?
As an Amazon Associate I earn from qualifying purchases. For more details, please see our disclosure policy.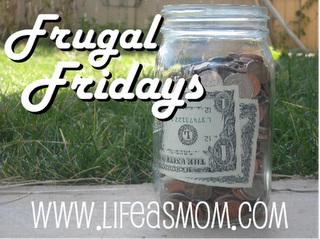 Frugalites get hassled a lot. Those of us who want to be good stewards of our resources might be mocked for some of our frugal ways. Ah, such is life, when you go against the stream.
That's not to say that some people go to pretty far extremes when it comes to saving a dime. And there are some frugal practices that might be considered dangerous to one's health or even illegal. Each of us needs to find our comfort and health level when it comes to frugality and be wise.
One benign and often mocked frugal practice is to save condiment  packages.
I'm not talking about "going shopping" at McDonalds when you run out of ketchup. That is unethical at best, illegal at worst.
But, do you save the condiments that you receive at a restaurant or do you toss the unused packets?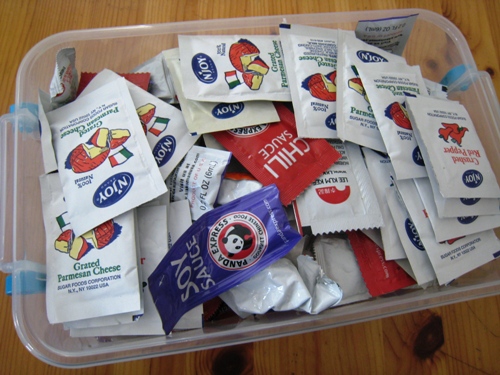 We have a small box in our pantry that holds the extras that we receive from takeout restaurants. Those in the know can tell that our eating out is almost exclusively from Costco's food court, Panda Express and DelTaco.
To me, it seems wasteful to throw away perfectly good condiments just because I'm "above" saving them. When I know that we have a supply at home, I decline more when we're at the restaurant. And we use them up. Occasionally, I bag up what we have and donate them.
Miserliness or good stewardship?
This isn't necessarily a way that I "save money," but rather a way I save resources and avoid waste. Somewhere along the line, that saves somebody money, even if it's not me. And I think that's a good thing.
What do YOU do to save money?
Share your favorite money-saving ideas today. Leave a link to a post that shares some frugal wisdom. (Please no giveaways or deals posts. Teach us how to fish!)