12 Ways to Save on Entertainment (Frugal Friday)
As an Amazon Associate I earn from qualifying purchases. For more details, please see our disclosure policy.
Entertainment doesn't need to be complicated or expensive. Here are 12 ways to save.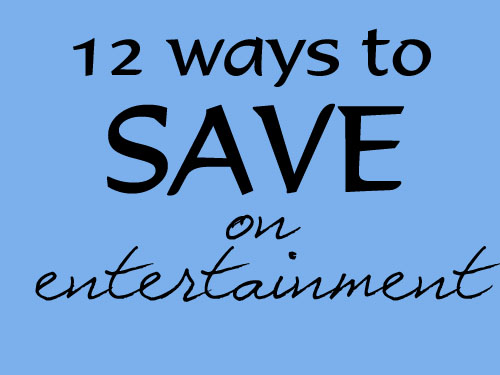 Summer is the time to enjoy all kinds of entertainment. The days are longer, the weather (generally) nicer, and attitudes seem to be a little relaxed. But, there's no need to spend a lot of money to have fun.
At our house, books, movies, and adventures serve as our main forms of family fun. Here are some great ways to save:
1. Use the library.
You can borrow books and movies for free from your local library. Some even loan board and video games as well as electronic books. Ask your librarian. You'll be surprised at all the resources they have available.
Be mindful of due dates so that you don't incur costs. Some libraries even offer a fine free day, so that you can get off scott free. And the Library Ninjas won't be after you.
2. Sign up for Amazon Prime.
With Amazon Prime you get free two-day shipping, but you also get to stream an abundance of movies for free as well as borrow from the Kindle Lending Library, if you own a Kindle. While there is a cost to this, savvy use of the service can stretch your investment.
3. Sell your stuff.
Sell unwanted books to Cash4Books or CKY Books to earn money for new books or other things. I do this once or twice a year. It's a great way to clear out clutter and recoup some of that stupid tax I sometimes pay on books I don't really need.
Check your community to see if there are any used book stores. Often they will give you cash or credit when you bring in your discarded books.
4. Be thrifty.
Check your local thrift store or neighborhood yard sales for other people's discards. You can often get DVDs or hardcover books for less than a dollar. Your library may also have a bookstore where they sell donated items at a great discount.
5. Try out Paperback Swap.
I've never used the Paperback Swap service, but others have said they've had great success. You can trade books as well as movies and CDs.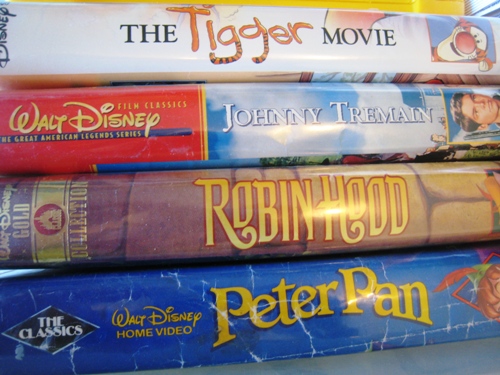 6. Catch a free or cheap movie.
Your local theater may have a special program this summer to enable you to take the kids for free or just a buck or two. The theater experience is always so much better than home, as is the popcorn. My Frugal Adventures has an extensive list of the movie programs available.
7. Visit museums on free days.
Many museums offer free days to local residents. Check the website before you go, or better yet, call. I did research for a magazine once and it was remarkable how much I learned by actually talking with the folks that worked there.
8. Get outside.
It's free to enjoy the great outdoors. Explore your community. Check with your parks and recreation department. You may be surprised to find some undiscovered locations that you can visit without paying a penny.
9. Buy a Groupon.
I mention Groupon with great caution. You may find yourself buying things you never dreamed you'd buy. Or saying to your husband, "We have to go to the movies in the next 6 days. I have a Groupon."
Not that I ever said that before or anything.
But, Groupons can be a great way to save money and discover new things to do in your community. We discovered one of our favorite Mexican restaurants through a Groupon.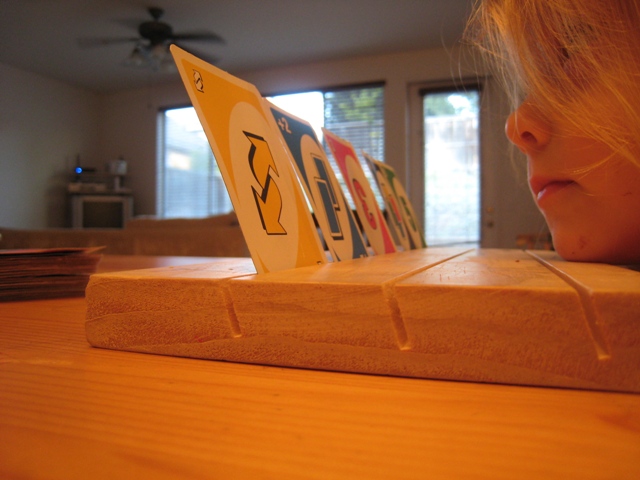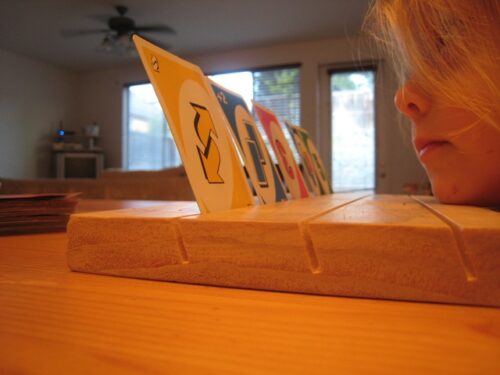 10. Bust out the card and board games.
Chances are you have ten, if not twenty, card and board games in a closet somewhere. With all the apps and video games, physical games are almost as novel as an 8-track tape. But, they shouldn't be.
Play with the games you have (free) and have great fun with your family (priceless).
(And directions to that very cool card holder are here.)
11. Rent from Redbox.
We are relatively new Redbox clients, just about a year since we ditched Netflix. What we can't stream for free on Amazon, we go get from the Redbox. There are about 20 within a couple miles from our house. The selection is fairly limited, but we've been able to see a lot of new releases right away.
Plus, it seems that there are always free codes. They even sent me a free one for my birthday.
And if you share your referral link with friends and they reserve online, you get a free movie, and so do they. I love reserving them online and having hubs pick it up on his way home.
12. Swap with friends.
I am indebted to our friends Matt and Julie for their generosity in my early years of parenting. Their boys were older than mine, and so they had a wealth of videos, books, and games. Our budget was tight — and they filled in the gaps with their lending library.
Sharing is good! And if it's mutual, you can both save money.
More Ways to Save