Saving Hand Me Down Clothing Can Save You Money
As an Amazon Associate I earn from qualifying purchases. For more details, please see our disclosure policy.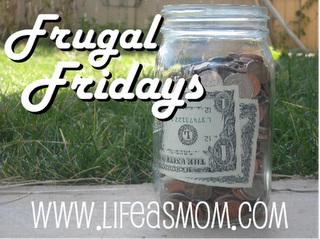 When my first child was a toddler, we had no idea if we could have more children. In fact, he was three and a half before our second child was born. But, ever hopeful, I had saved his baby clothes for the next child.
Who would have thought that I would get so much bang for my buck by saving those hand me downs for the next kids?! In fact, thanks to durable clothing, proper storage, and a little patience, we've saved quite a bit of cash by holding onto hand me down clothing.
In fact, even my girls are able to wear some of the items that my oldest wore when he was a preschooler!
Last week, I sorted through and did a "changing of the guard," if you will. The youngest FishBoys were cajoled into trying on a number of different clothing items to see if they still fit. What was too small was passed on to the next kid or the giveaway bag. What was left was there for him to add to his wardrobe.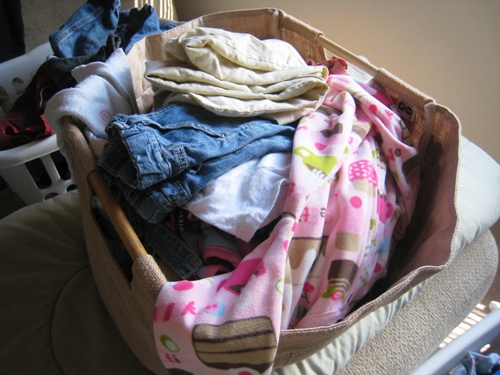 Here are some tricks that have helped us save money on clothes over the years:
Buy Durable Clothing
I don't spend big bucks on name brand clothing. I never wanted to fuss over stains and tears which is what I would do if I was buying expensive clothing. Instead, we've chosen to shop for classic, quality items, usually on clearance. I prefer new, though I know lots of people who find great ideas at thrift stores. Either way, buy something that appears to have a lasting quality — in both substance and fashion.
Store Clothes Properly
As you may know, I have major bug and rodent issues. I can generally handle spiders, but every other creepy, crawling thing better stay away. As such we've invested in Sterilite boxes to store clothing. These stack well in the kids' closets, come in a variety of colors, and generally keep bugs and rodents from investigating your stored clothing.
Be Patient
The patience part comes in when it's time to change your kids' wardrobes. It can be a chore to switch out the old and figure out what hand me downs will work. Kids can vary in taste as well as body build. But, think of it as shopping in your own home. Not only will you save a bundle on gas, but you'll save money on clothes, too.
What do YOU do to save money?