To Be More Joyful: Lean on God
As an Amazon Associate I earn from qualifying purchases. For more details, please see our disclosure policy.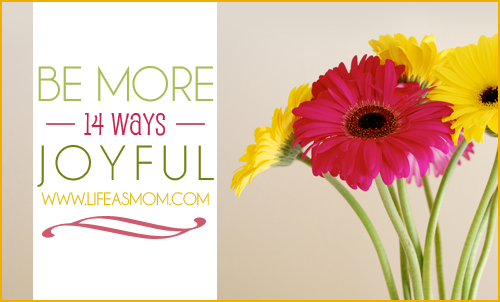 This is a continuing series about ways in which we can become more joyful. If you missed previous posts or find that you're still too crabby, go back to the beginning of 14 Ways to Be More Joyful.
I believe that the best thing that we can do to be more joyful women is to trust God.
He put the stars in the sky. He knows the number of hairs on your head.
He conquered sin and death.
This makes Him more than capable of carrying our burdens and walking alongside us, bringing us joy — even in the midst of hardship.
No, the road is not without it twists and turns, bumps and detours. But trusting God and all that He is in Christ, makes the difference between fear and joy, sadness and hope.
But let all who take refuge in you be glad;
let them ever sing for joy.
Spread your protection over them,
that those who love your name may rejoice in you.