We're Really Debt Free!
As an Amazon Associate I earn from qualifying purchases. For more details, please see our disclosure policy.
Paying off your debts is hard, but it's good. Get the monkey off your back.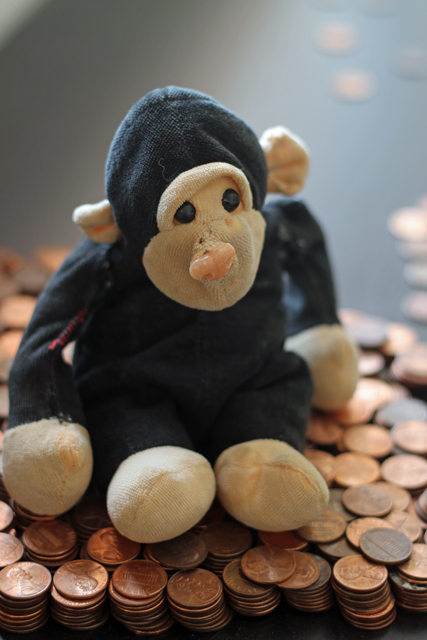 Money is complicated, isn't it? It can provide for lots of good things, but it can also cause a lot of headaches and disappointments. When you make mistakes with money, they can haunt you for years.
We know that first hand. We've made lots of money mistakes. Our biggest one, however, was probably investing in rental property at the peak of a booming economy. Though we paid off all our other debts in 2009, this is the one that lingered and hung over our heads for the last five years.
The market was such that we owed a lot more than we could sell it for. We held on, hoping it would bounce back, struggling with managing a rental long-distance.
Earlier this week we sold the Blue House!
Yes, really! I was hesitant to tell you in case it fell through, but this week I got the word that it was a done deal. Amen. Hallelujah.
We listed it on the 28th of last month and were able to sell it to a cash buyer, thus the short turn around of less than a month. We also have a rocking realtor who did a great job getting things moving. Let me know if you need a real estate agent in Kansas City. Ours was awesome.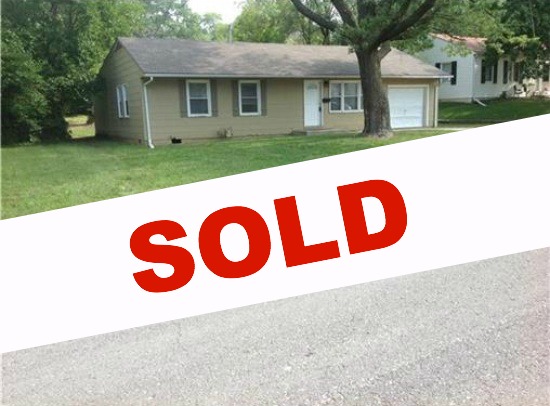 The wrinkle in all this is that we still owed more than the selling price. That's what can happen when you buy property in a booming economy — you can end up upside down.
Some people choose to walk away. Some go for short sales. We chose to do something different.
We looked into our options. I sought wise counsel. Christine, a childhood friend and Life as MOM reader, is a senior VP of home mortgages for a major bank. She has been my patient go-to as we fumble our way out of a bad financial situation. (Thanks, CA!)
We decided to pay the difference out of pocket. This allowed us to sell quickly and to protect our credit.
It's true that plenty of people with foreclosures and short sales bounce back and are driving around in Mercedes Benz just a short time later. That's what I've been told, anyway. The way we looked at it, if we were going to walk, we should have done that 6 years ago! Ha!
Seriously, though, we couldn't justify it. We had the money. This wasn't exactly what we had been saving it for, but we had it. So, we did what we know is right: we paid our debts. 
It's not going to be easy to recover. We decimated our savings account to pay our part, so we are in debt to ourselves. But, that's better than being beholden to someone else.
I see lots of beans and rice in our future. But, the monkey is officially off our backs. And it feels good.
(I wasn't planning on having real life experience to support step #7: Enjoy financial freedom. But, here it is! Praise God!)
We are REALLY debt-free.
Ready to get your finances in order? Start here.