Family Movie Nights: Hugo, Tintin, War Horse
As an Amazon Associate I earn from qualifying purchases. For more details, please see our disclosure policy.
Head's up! If you make a purchase through any Amazon links, I do receive a small percentage of the sale.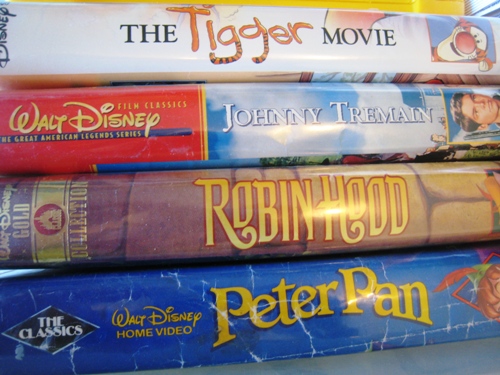 Movie night is a pretty big deal around here. It started back in the days before we ever had cable or even the internet. We were a no-TV family for about ten or twelve years.
For the longest time we didn't have a TV set or video player.When it was just the two of us, it was no big deal. And when FishBoy14 was a babe, it was no big deal. But, right about the time our oldest turned four and FishBoy11 was a toddler, I was pregnant with our third child and just plain exhausted.
My mother-in-law gave us a hand-me-down, old school, tv/vcr combo. We still have some of the first movies that she bought us. Lyle the Kindly Viking is still a favorite. And I'm on the verge of dejunking our vast VCR collection that is now about ten years old.
Back in those days, we limited any and all screen time, meaning the lot of us watched one movie once a week on movie night, usually on a Friday or Saturday evening when we were home without company.
Today, it's still a weekly ritual for our family. Since we don't watch TV on a regular basis (outside of hockey season), movie night is still a big deal. We pop corn and gather in the living room to watch a movie together. I'm always amazed at the conversations that grow from these screenings.
Nowadays we usually pick up a movie from Redbox. There are multiple locations nearby, and we like being able to get the Blu-Ray version and turn on the subtitles. (Yes, we're old.) I can reserve the movie online and send hubs to get it on his way home from work. They almost always offer free rental codes for some reason or another, but it's pretty cheap anyway. If you use my link to reserve online, we'll both get a free movie rental, too.
Sometimes we stream them from Amazon or find something decent on network television. The finding something decent, however, can be tricky. Recently, we have watched some great, GREAT movies — as well as some duds.
Here are some of the winners:
Hugo – We rented Hugo via Redbox which meant that we had a full 24 hours to watch it. I almost wish we had watched it twice. It was really good. Set in post-World War I Paris, the film follows a young orphan boy named Hugo who lives in the train station. He is fascinated with machinery and clocks, having been taught the trade by his father.
He has a strange robot-like contraption that his father found abandoned in a museum attic. He's intent on restoring this robot. The movie's mystery surrounds this goal of his.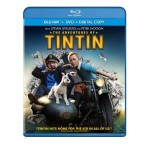 The Adventures of Tintin – Another Redbox rental, we did end up watching Tin Tin twice. Hubs didn't join us the first time round for some reason. And we liked it so well, we thought he might enjoy it, too. So we happily watched it again before it had to go back.
I remembered the Tintin comic books from my year living in France. They had been quite the rage in 1992. My kids loved the film. As did I.
This animated adventure film is well done cinematically — and the voices are fabulous, featuring Andy Serkis from Lord of the Rings as the Captain.
I was surprised that the film had a PG rating — for alcoholism and drunkenness. It's a fair warning, just not one that you usually see. Alcoholism plays a key role in certain character's choices and such. Obviously, this is good food for discussion with your children, depending on age and temperament.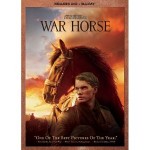 War Horse – I received a copy of this movie to review. It tells the tale of a horse and his boy who become separated upon England's entrance into World War I. The boy's father has sold the horse to the army. The boy vows never to forget him and promises the horse that they will someday be reunited.
The film follows the horse's journey as he is in possession of one army and then another. Regardless of whose "side" he's on, the horse finds the people who truly love horses, who create a bond with him, and who help him survive.
Hubs thought it was cheesy. But, I like cheese sometimes. Made me cry.
What's a favorite movie you've seen recently?