How to Plan a Big Family Trip on a Budget
As an Amazon Associate I earn from qualifying purchases. For more details, please see our disclosure policy.
Ready to see the world with your kids? Not sure where to start? Follow these easy tips to plan a big family trip.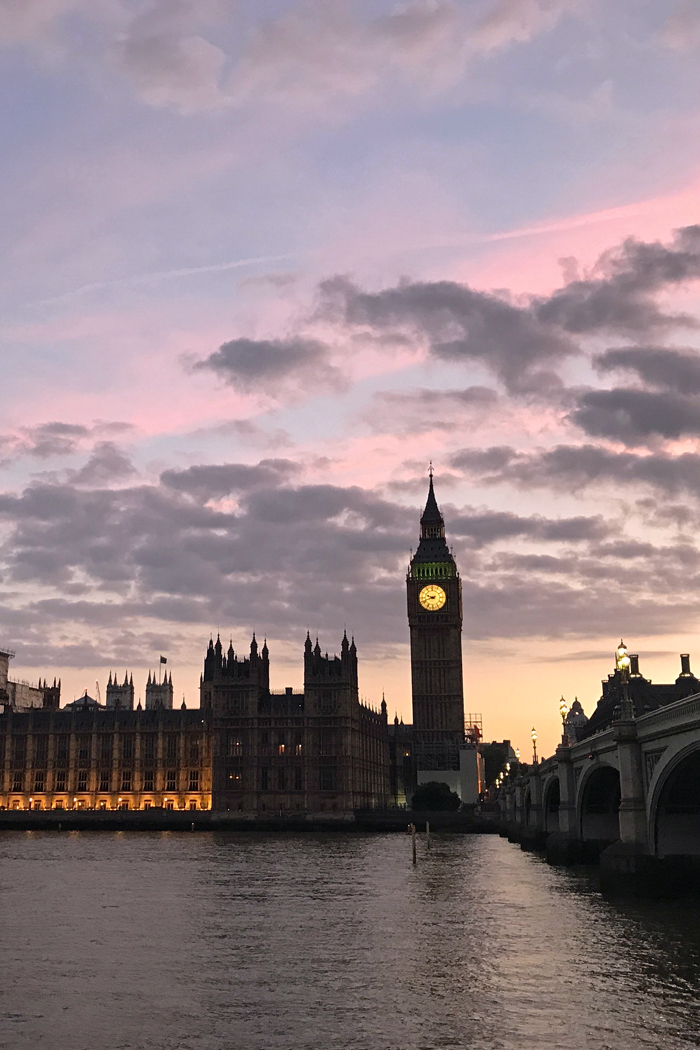 You want to travel. You want to take your family on a big trip. You want to see the world.
Only trouble is, you have no idea where to start. You don't want to do one of those guided tour thingies, but neither are you loaded with cash to just go. You've got to plan. But, how does one plan a big family trip?
I addressed this idea of trip planning after we went to France a few years ago, but in rereading that post, I realize that more information might be helpful. As I type, I'm longing to be back in England. I got sucked into the rabbit hole of the internet looking up the Posh Cheddar Baguette I enjoyed earlier this summer at Pret a Manger, and now I'm longing, LONGING to go back.
Also, all my anglicisms like keen, posh, and sorted have come back into my mind. Sigh. Take me away, Virgin Atlantic….
And I just have to say: how very cute are my people on the very same path in Kensington Gardens, two years apart?! The first photo was completely candid; the second a little staged. Can you blame me? What a difference two and a half years makes!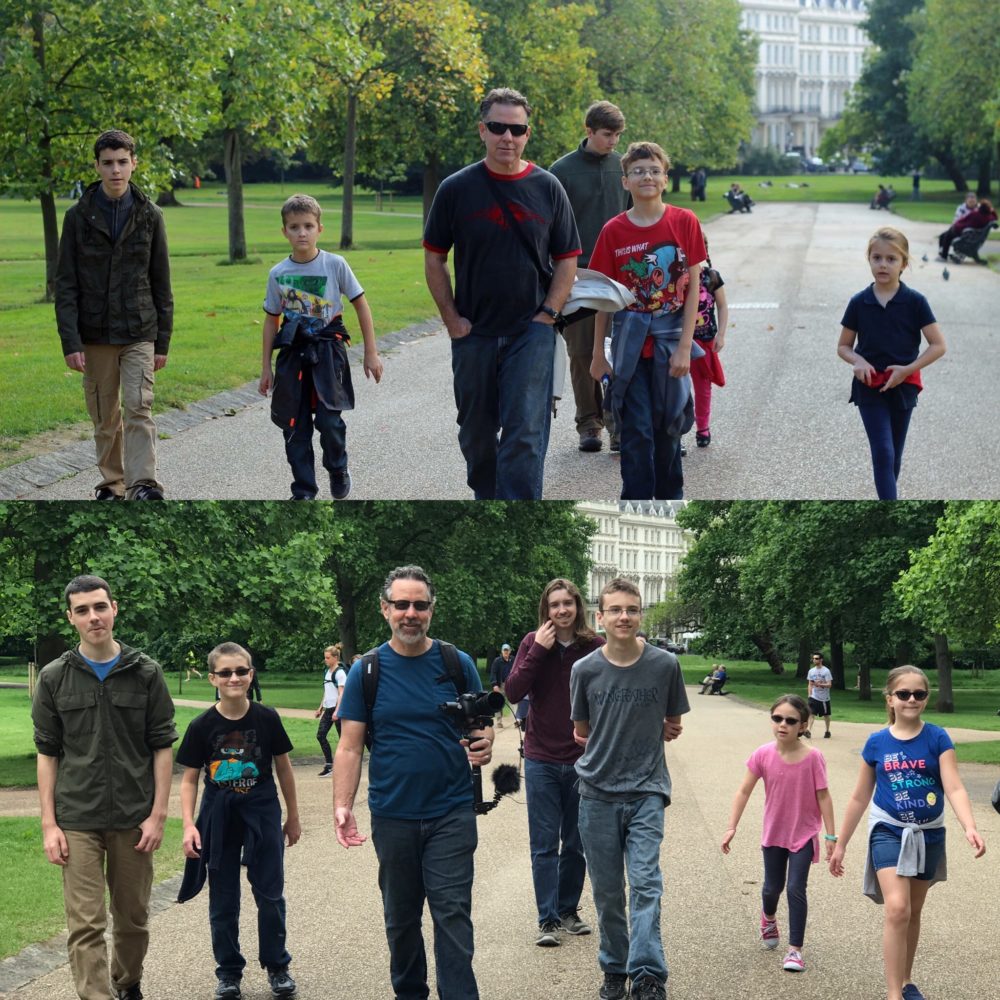 Anyway, now that I've planned and executed TWO big family trips, I thought it would be good to revisit the topic.
How to Plan a Big Family Trip on a Budget
First, I hesitate to call this a vacation. A vacation IMO involves cold drinks on the beach or hot toddies on the slopes with very little in the way of work, standing in lines, or site seeing. A big family trip, on the other hand, is different. It's still good, but it involves some work, lines, and lots of sites to see.
So are you ready to plan a trip? Here's the play-by-play, and how it worked for us.
Decide where you want to go.
It's okay if you're not sure where you want to go. It's okay if you change your mind a few times. We have. Our first trip was originally going to include England, Scotland, Ireland, and France. We ended up focusing on western France via London. We waffled on our plans for our second trip, bouncing between Spain, France, Ireland, and the United Kingdom. In the end, as you know, we chose Great Britain.
So, where do you want to go?
What you choose in the end may depend on your budget or what time of year you can travel as these affect the end costs, but look at the map, check out Pinterest, read some travel blogs, and think about where you might want to visit as a family. And if it's one state over, that's cool, too. Do you.
Choose a good time to go.
As I mentioned when you travel will affect the costs of the trip. We have avoided the summer season at all costs, traveling in fall and late spring. This is called shoulder season. The weather is still decent, prices aren't at their prime, and the crowds aren't out in full force. If you can go during the off-season, you can save more money, but you'll also risk inclement weather. I've been to France in all seasons and spring and fall were certainly my favorites.
However, "a good time to go" depends on your life and your schedule. We couldn't take this last trip until our eldest son's college finals were complete. That is, if we wanted him to come with. Your mileage may vary.
While you're choosing the general season to make your trip, also consider how long you'll go for. We go for a month at a time while friends of ours are more than happy with two weeks.
Side note: my husband gets three weeks' paid vacation. He saves this up over the couple years that it takes us to save the cash. Since he hates international flights and since they're the biggest expense of the trip, we've chosen to stretch our trip as long as we can. This may change as our kids get older, but I doubt it. Right now, we're nursing the dream of going overseas for 3 to 6 months!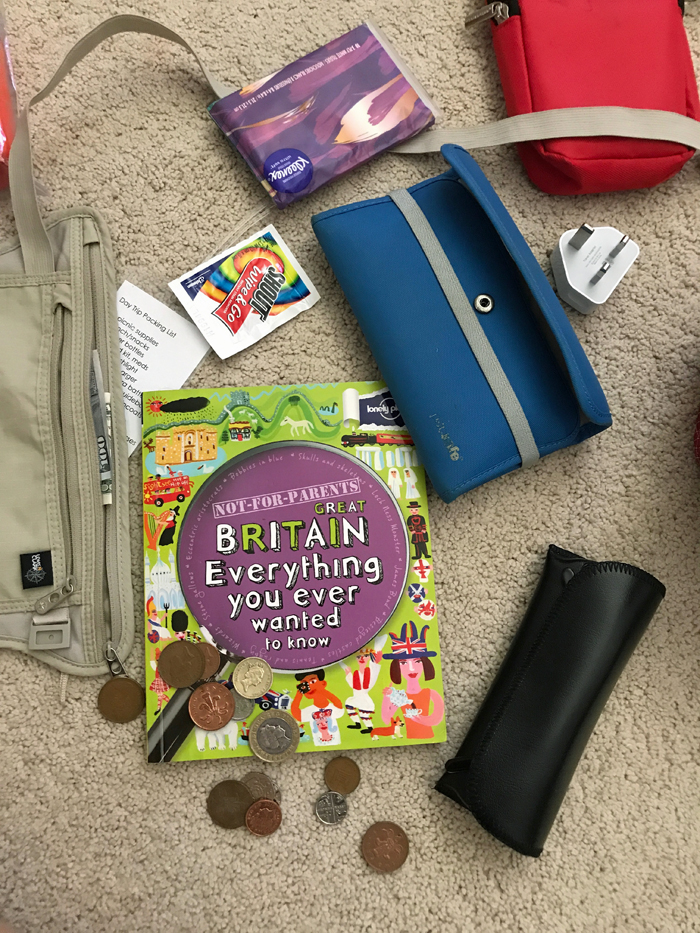 Determine your budget.
How much you can spend may differ from what it actually costs, but there is lots of wiggle room. Some people choked when I shared the cost of our trip to Great Britain. It was actually a very frugal trip.
Could we have saved more money? Could we stuck to doing free things instead of paying $63 to visit the castle where Harry Potter was filmed? Could we have picnicked the entire month instead of going out to eat? Yes, we could have. We could have spent less, but we chose not to.
You can make your trip be as frugal or as splurgy as you can afford. Each time I've started to plan a trip, I've priced things out as if I were booking it today (car rentals, accommodations, flights, etc.) and then rounded up a bunch for inflation and exchange rate fluctuations. This exercise is really enlightening and can help you gauge what you'll be able to do and how long you can go.
Start saving.
You knew I was going to say that, right? I'm a firm believer in not doing anything unless you can pay for it. So, once you've got your goal squared away, start saving up the money.
Head here for more tips: How to Pay for Traveling with Kids
Once it's funded, get to booking stuff.
Once we had our travel account funded, I started getting serious in my hunt for airline flights. We ended up getting a screaming deal on Virgin Atlantic, paying almost half what we paid two years ago for the exact same LA to London flight.
Once your flights are secured, start looking for accommodations and in-country transportation that fit your budget. We stayed mostly in hotels and rented a minivan to get around Great Britain. Yes! FishPapa was a champ driving on the opposite side!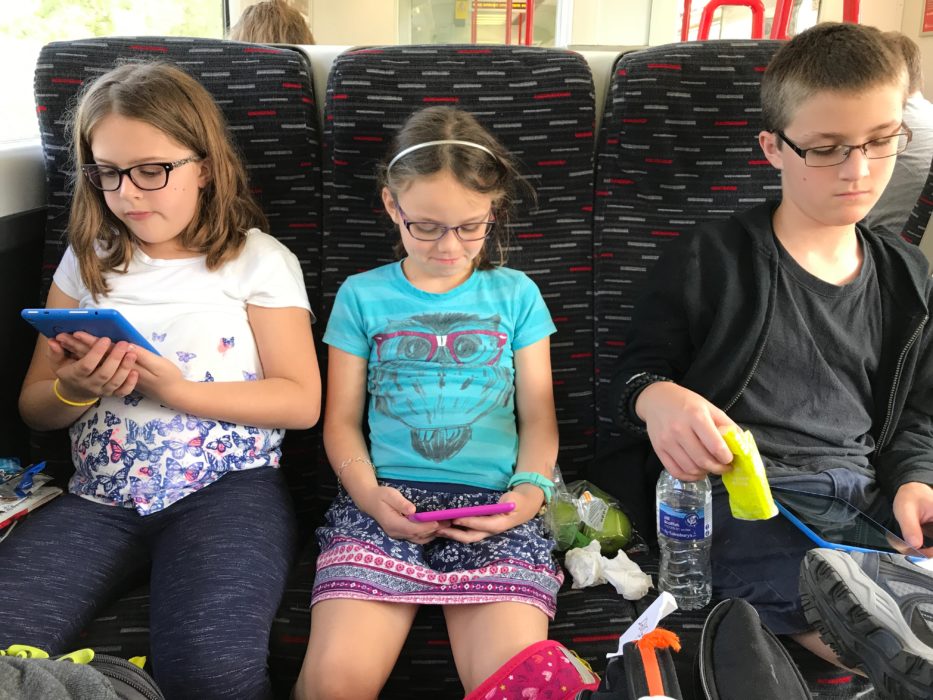 I'll get into more detail about what we did for our recent trip in the next couple weeks, but for the purposes of your big family trip planning, I'd recommend that you secure your transportation (flights, trains, rental cars) as the prices and options can change dramatically, and you don't want to spend hours in Gare du Nord if you don't have to.
This is especially important if you have a BIG FAMILY. Friends of ours (a married couple) were able to spontaneously travel a similar route to ours at almost the same time without making many advance reservations. This is absolutely doable if yours is a small party. If you're a family of 8, you already know that you can't turn on a dime.
Get packing.
The basics of a big family trip are getting there, getting around, and where to stay. Once you've got those sealed up, start thinking about packing. I found that even though I had months to get these plans in order, I ran out of time at the end. I was not able to do as much research as I would have liked before I needed to actually pack our bags.
Getting us out the door became a bigger priority than searching for restaurants or figuring out which memberships (National Trust or English Heritage?) we should buy for our trip.
Drill down the details.
In the end, it worked out fine. There's internet other places and I had phone service overseas (sometimes) so I could look things up on my phone. We often ended up drilling down the fine details on the fly, and it was okay. Do I wish I had had more time for figuring things out? Sure. Every day of my life.
Drill down the details as best you are able, but ….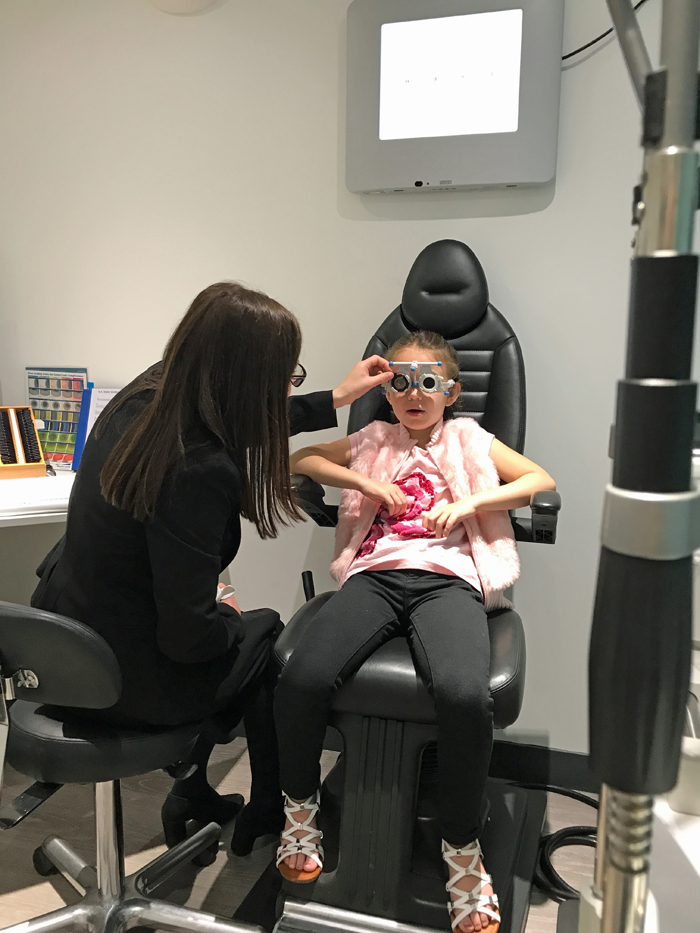 Expect the unexpected.
No matter how well you plan. No matter how fine you get your details. Something. SOMETHING will go amiss.
You can spend your last hour before departure tearing apart the house looking for your daughter's glasses, the glasses you expressly took her to the optometrist for and which Costco lost once and had to remake in time for you to go overseas, those glasses? Yeah, those glasses will get lost in an inn in the middle of Nottingham and you will find yourself in Edinburgh at Vision Express getting a new eye exam and a new pair of glasses made.
You wouldn't expect that, now would you? But, it could happen…. So expect something not to go according to plan. Ahem.
You don't have to be ready to leave tomorrow. In fact, depending on your budget and where you want to go, it may take a few months/years to get yourself in the right position to take your adventure. But, you can very easily start to plan your big family trip now.