FREE Printable Planner Pages
As an Amazon Associate I earn from qualifying purchases. For more details, please see our disclosure policy.
Feeling frazzled? Check out these free printable planner pages as your gateway to organization and peace.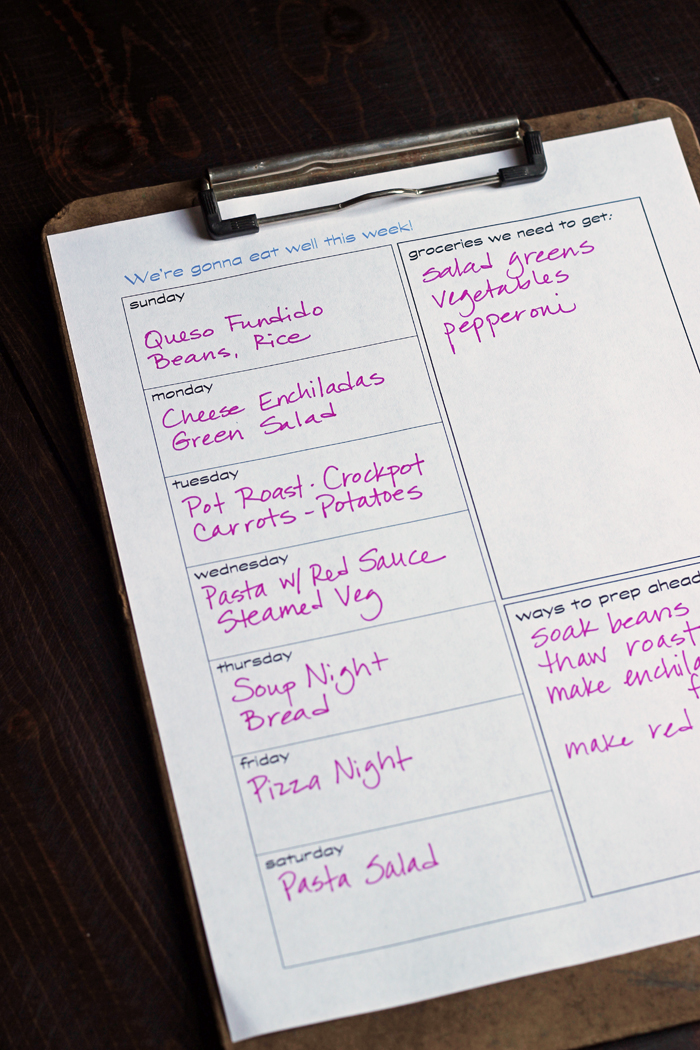 As I've mentioned before, my planner is my brain on paper. This morning I spent a few minutes mapping out next week. Early, I know, but with the holiday coming up on Monday and a family birthday party the following week, I need to get a head start. It was eye-opening, to say the least, to examine my time budget worksheet for the next ten days. Whew!
Planner pages help me get my thoughts out. They help me see it in black and white — and bright beautiful colors when I so choose. My planner pages help me make a plan and take little steps NOW so that I can enjoy LATER a little bit more.
Like avoiding that "how can I be two places at once" kind of thing.
If you find that you are chasing your tail, you may want to do a brain dump. Get all your thoughts and to-do's out on paper where you can see them, sort them, ditch them, improve them.
FREE Printable Planner Pages
Plain paper works just fine, but sometimes it's helpful to have a form to fill out, a graphic organizer to get you thinking and help you capture all that's swimming in your head.
Today I'm highlighting three FREE printable planner pages that I'm using this year in my home. I hope that they are helpful to you as well.
P.S. Did you know that I've got TONS of free printables here on the site? I mean, TONS. Browse the free printables here.
Got a word for the year?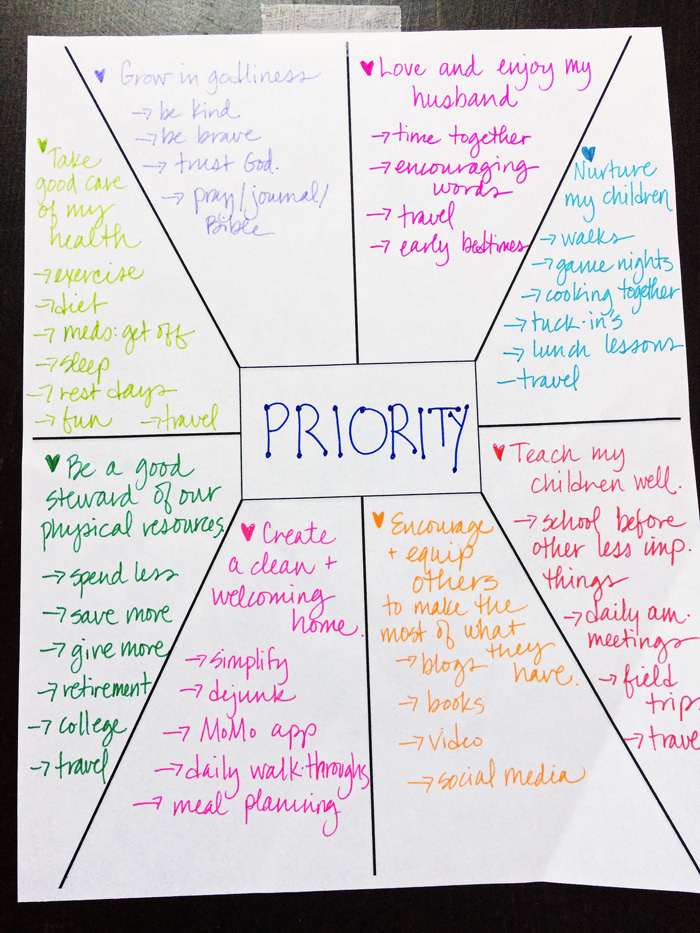 Goal Setting with a WORD planning page  – Have you got a word for the year? Place it in the center and then explore all the areas of your life in the spaces around it. How will they be impacted by your word?
What's to do?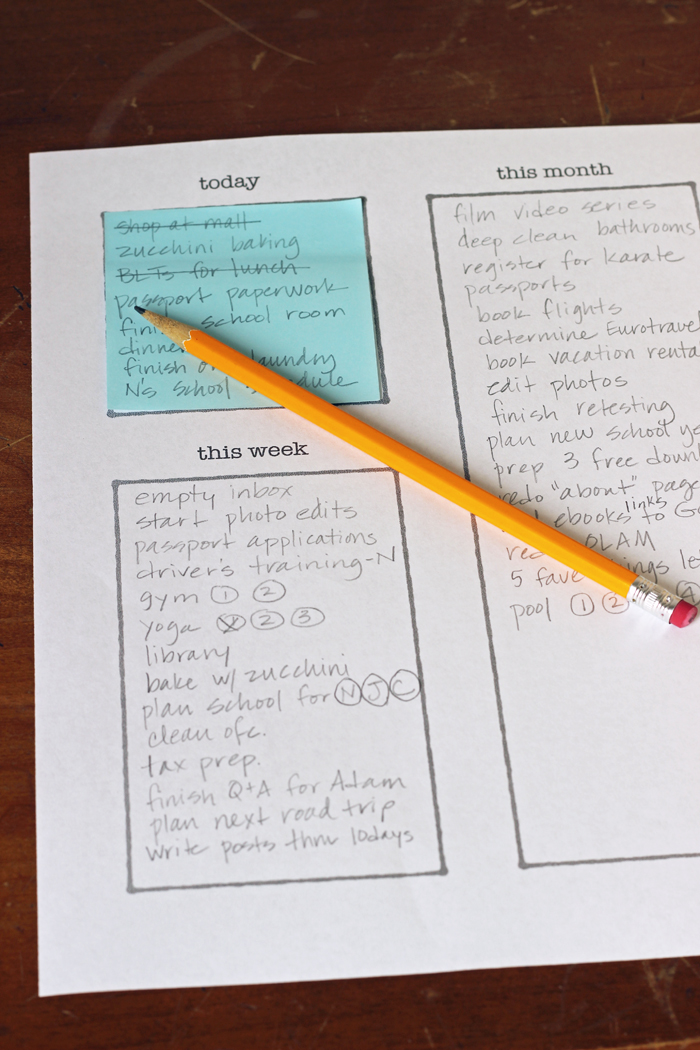 Post-it Note To-Do List – This sheet has a permanent place in my printable planner. It helps me think through the month, week, and day in a simple, straightforward, visual way. I love it that it also limits me (a little) so that I don't put too much on my plate.
Kids can go for the goal, too!
Goal Setting Sheet for Kids – Kids have hopes and dreams for the new year as well. Help your kids dream big and get a peek into their heads with this printable planner page for kids.
Find More Peace with a Printable Planner!
While these free printable planner pages help, it's my hope that my larger printable planners will take your year over the top! I've used these printable planners for a very long time. They are what help me do what I need to do when I need to do it — and not lose my mind in the process.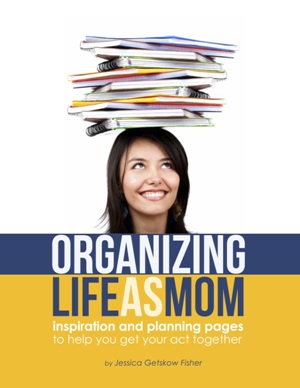 Organizing Life as Mom is an ebook designed to help you figure out HOW to organize your life as well as provide you with the printable planner pages to do it. It's all-encompassing, including all areas of "life as mom", including calendars and meal planning worksheets as well as field trip planners and school contact forms. It includes a tutorial on how to create your own custom planner. The printable planner pages are a crisp navy blue.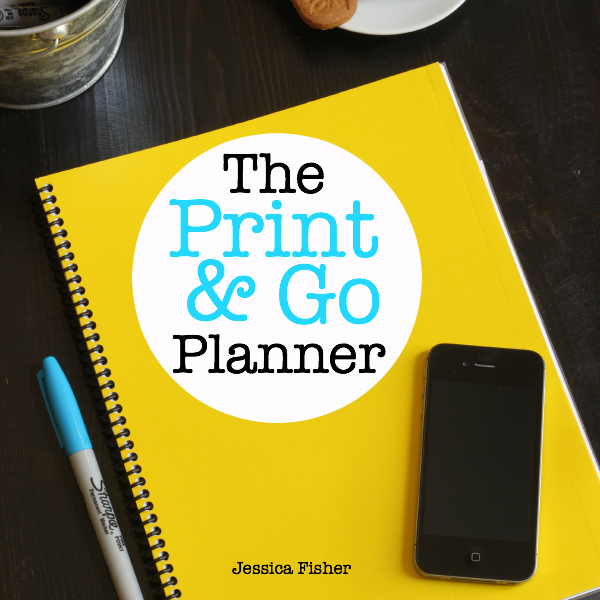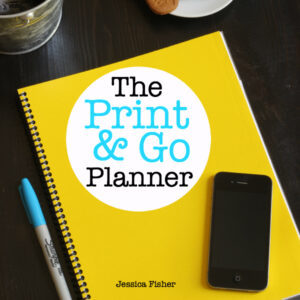 The Print & Go Planner is more streamlined, black and white, with a simpler design. I cut the fat and focused on the basics so that my ideas and to-do's would stand out — especially when I used colored pens. 🙂
This truly is a print and go planner. There are several files, one enabling you to customize and mix and match, but my favorite is the one that you just print and go. It's ideal for the person who knows how to organize but just needs a good tracking tool. This is it!
Now is a great time to get organized and set some goals for the year — or even just for the day. But, one taste of feeling on top of things will get you hooked!
How do YOU get organized?