Which planner is right for you?
As an Amazon Associate I earn from qualifying purchases. For more details, please see our disclosure policy.
Do you have a planner that you love? Have you considered printing your own? Here's the dish on two great planners that could help your life as Mom.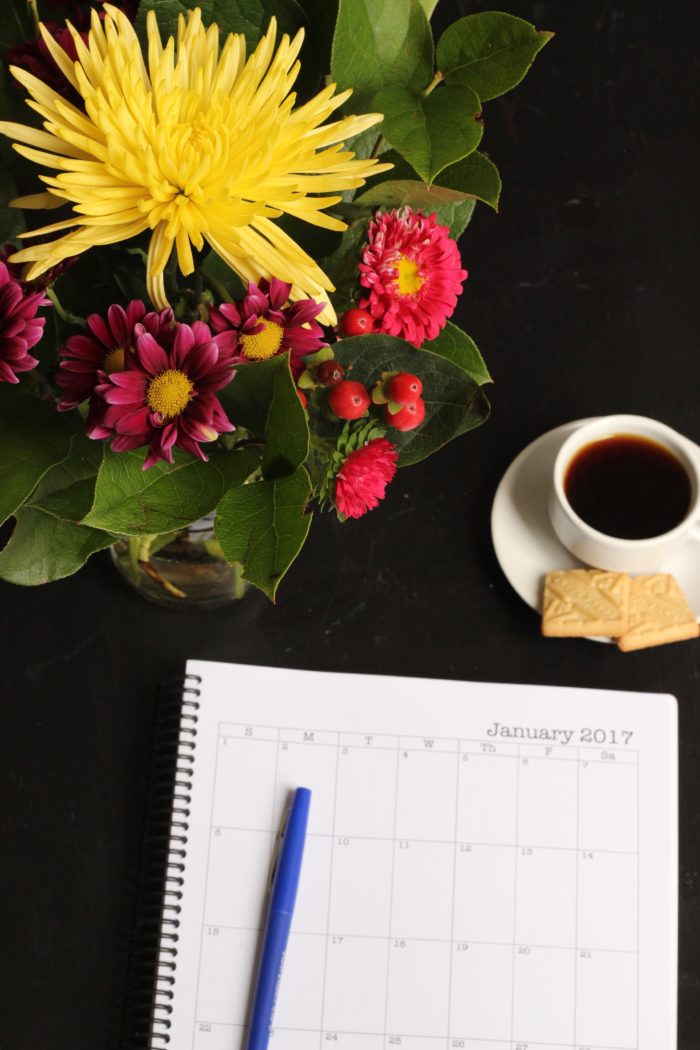 As you know, I am a planner girl. I love my planner. It's my brain on paper. I've tried to live without it, and I just can't.
Oh sure, I can go a day or even a week without glancing at it, but any more than that and I'm floundering. A planner, written, preferably with colored markers and post-it notes, is for me.
Over the years I've designed two different planners: The Print & Go Planner (what I currently use) and Organizing Life as Mom (what got me through six babies and four cookbooks while paying off debt).
One of the questions that I get often is which planner is best for YOU in this season of life. They're like my babies, so it's sometimes hard for me to say. That's why I'm so pleased to have an objective opinion, a reader just like you, to present an assessment of each of my planners and who they're best suited for.
Which planner is right for you?
Special thanks to Tara Gupta providing this valuable feedback.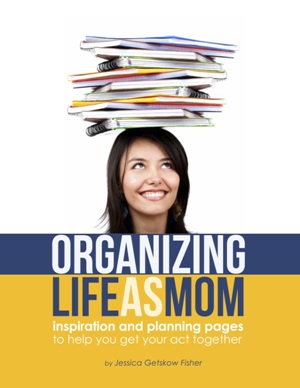 Organizing Life as Mom is for the Mom who is:
1. In transition
When my 2yo and 4yo started full time pre-K, my "system" was suddenly uprooted and my time allocation shifted drastically. OLAM is helping me take control over how my time is used while keeping my priorities in check.
2. Feeling the storm of motherhood
Are you bailing faster than you're sinking? OLAM can help you find efficiencies or provide ideas to streamline the chaos.
3. Needing a little life coaching
Motherhood can throw so much out of whack, including our identities, priorities, and future plans. OLAM's insightful questions will help you find your own unique answers.
4. Wondering how to structure motherhood
When I called my mom to find out how she got all four of us kids to nap at the same time, she just laughed, and laughed and laughed. The books help us through pregnancy and birth, but after that? OLAM is helping me put some thoughtful structure to how we spend out time and how to help our babies become successful members of Team Family.
Click here to purchase Organizing Life as Mom.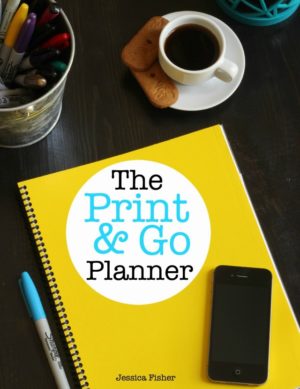 The Print & Go Planner is for the Mom who is:
1. In a groove
She already has The Plan, she just needs some simple calendar and planning tools to keep the plan in motion.
2. Ready to move
Her schedule already reflects her priorities and the family's priorities, and she already knows how to put together: a meal plan system, success charts for the kids, and a household book. So no need for those items in her P&G!
3. Needing a planner… yesterday
The P&G is meant to be a stand-alone, printable planner that is ready to bind. Unlike other planners, P&G has space dedicated to mom-specific activities, such as meal planning and family goal review.
Click here to purchase the Print & Go Planner.
If you've got questions or feedback about how these planners work for you, I'd love to hear it!
Which planner is right for YOU?