7 Easy Ways You Can Get Organized
As an Amazon Associate I earn from qualifying purchases. For more details, please see our disclosure policy.
If things feel chaotic at your house, it may be time to get organized. You'll get more done and have more time to rest and play. Make the most of your days!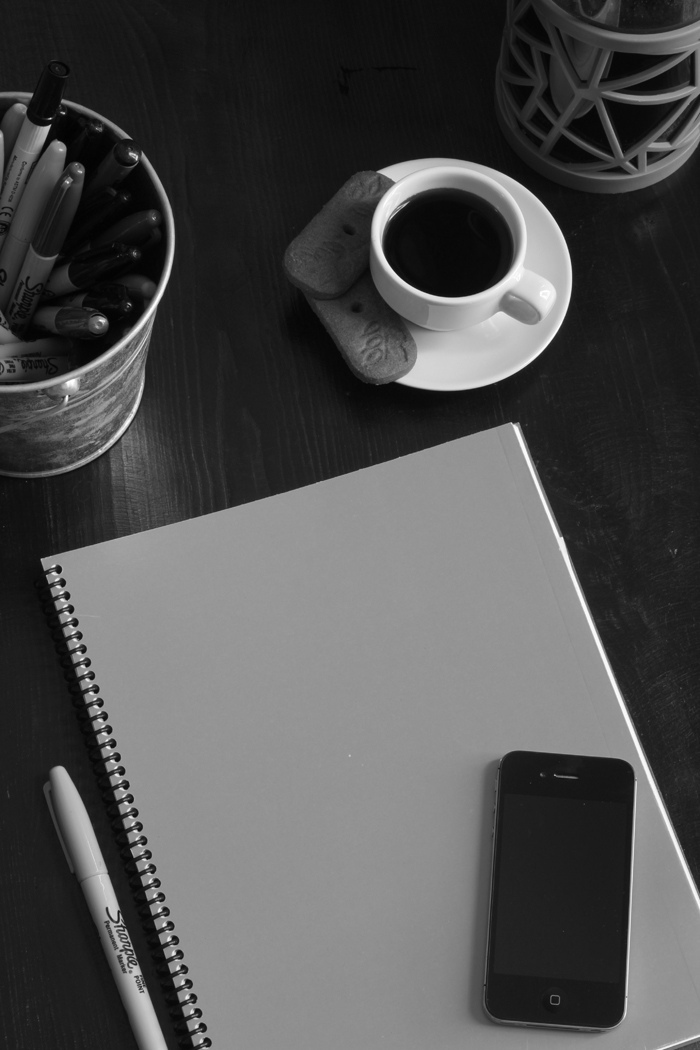 I suppose some people are able to track in their heads everything they need to do in a day. They know where they need to be. And they arrive there.
On time.
I am not one of those people.
If my head weren't attached to my body, I might leave it behind. There's just not enough RAM in this old noggin of mine to be organized mentally, at least not without some help.
Instead, I use tools and resources — and a fair amount of paper — to keep me on track.
If you're looking to get organized, it may be that your systems need a boost or even an overhaul. A few little tweaks here and there can help you put a little order in your chaos.
Not only will you get more done, but you'll have more time for rest and play. What a great way to make the most of your days!
7 Easy Ways You Can Get Organized
Here are some tools and strategies to help you get organized and stay that way.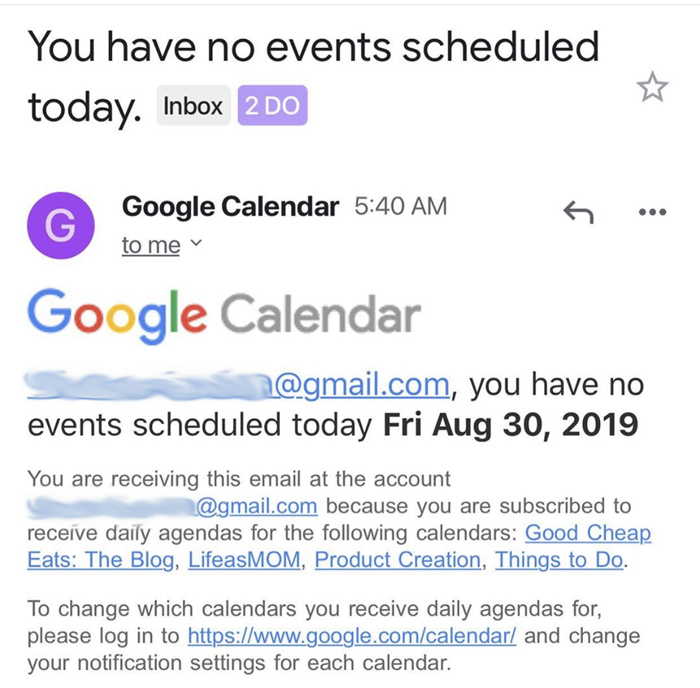 1. Google calendar
I'm often asked what my favorite online tools are. Hands down it is the Google suite of free products. I regularly use Gmail and Google Drive to manage my home as well as my business.
While I still use a paper calendar for planning and reference purposes, I really love Google calendar. Not only does it sync to all my devices and the web, but it also sends me an email every morning to remind me of any appointments I might have that day.
It sends me alerts a few days in advance so I can be sure I've prepared for certain activities and work assignments
I no longer take appointment cards from the ortho, dentist, or hair dresser because I just input my appointments into Google calendar on the spot.
Mischief managed.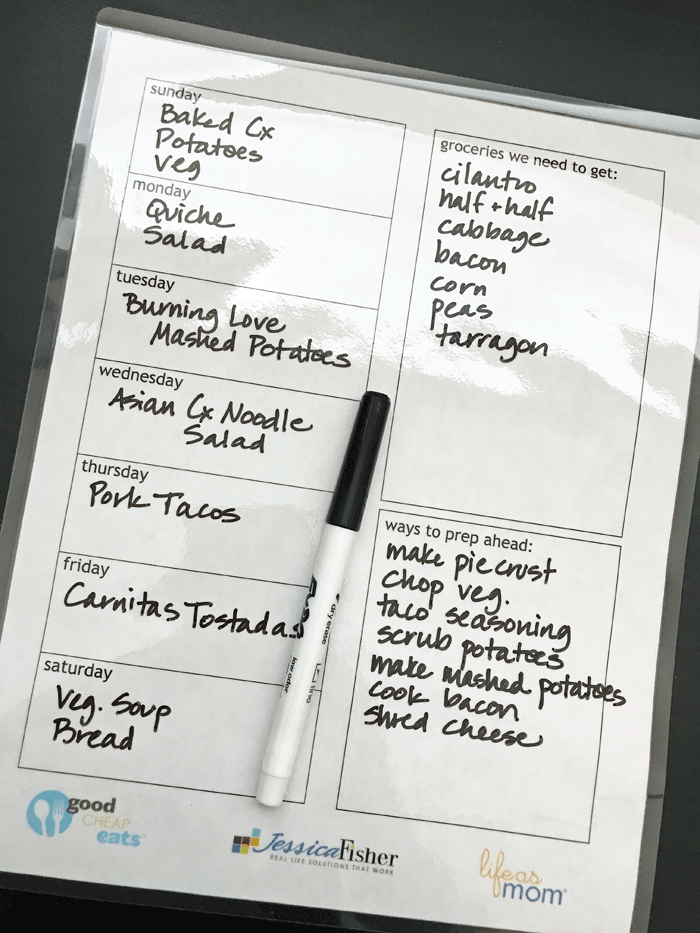 2. A meal plan
If there is more than one person in your household, the question of "what's there to eat?" is going to arise.
Multiple. Times. Per. Day.
When you have your menu planned, meals come together quickly and easily. You're able to grocery shop better because you know what lies in store as well as save money because you can plan from sales and from what's already in your pantry.
Not meal planning these days? Give it a go and see if it doesn't help mealtimes feel a little bit less chaotic.
Need help? Head here.
I know from experience that planning all meals and snacks for the week is a significant (h)anger management tool at my house. My kids know what's available and can chip in with meal prep. Boom.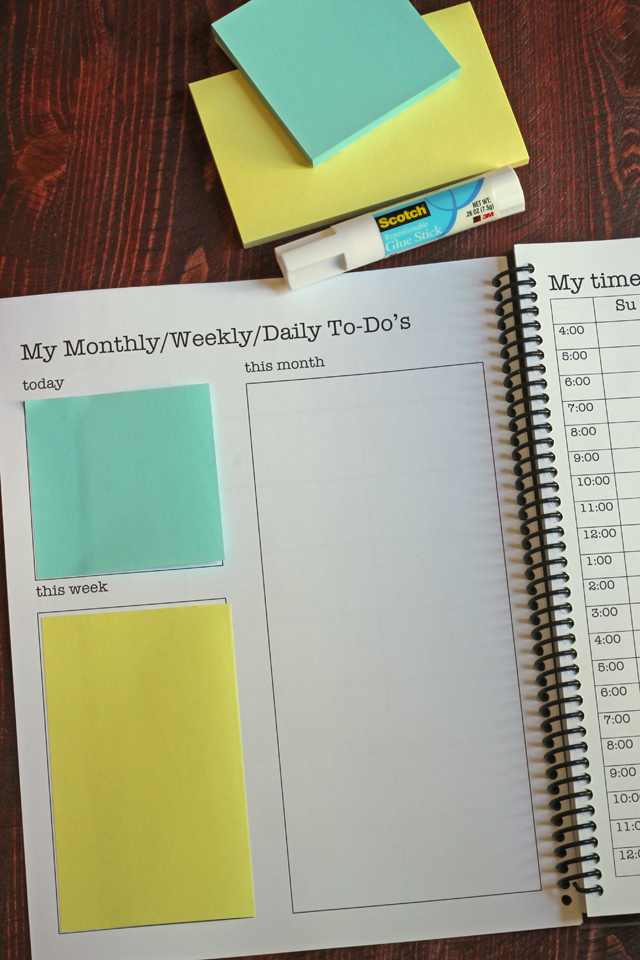 3. Post-it notes
I read a couple years ago that your to-do list should fit inside the 9 square inches of a post-it note. You really can't successfully accomplish more than that.
I gave it a try and found that it's true!
A post-it note to-do list is the perfect size!
I've since worked this system into my personal planner and it has been great for keeping me on track.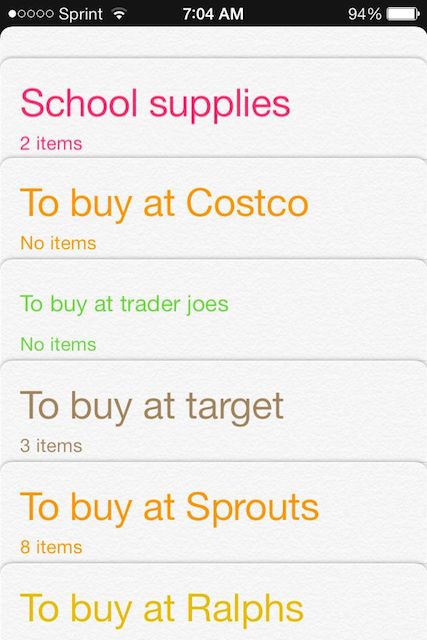 4. The reminders app
I love the reminders app that comes preloaded on Apple devices. It's a checklist app that's perfect for shopping lists. It saves your "completed" items and lets you uncheck them to add them back to the list. No recreating the wheel! Just uncheck the things you need to fill up on and your list is complete!
I have different lists in the app for all the stores I regularly shop at. It syncs between all my devices. AND…..
It allows me to share lists with other ios users so I can share the Costco list with my husband; he can do the shopping on his way home from work! Booyah!
5. Checklists for frequent tasks
I find that there are tasks that I have to do fairly frequently. Once I realized that I spent a lot of time trying to think through all the things I needed to do for said task each time I had to do it, I started creating checklists. Why spend brain cells reinventing the wheel?
Creating checklists for frequent tasks frees me up in terms of time and effort and makes the task itself so much easier. I also have a clear sense of when it's done. The reminders app is a good place to store these checklists if you've got a few minutes to type them in.
Giving your kids checklists (like this Bathroom Bingo or the more straightforward bathroom cleaning checklist) brings clarity to their tasks as well. And you don't have to repeat yourself. Ahem.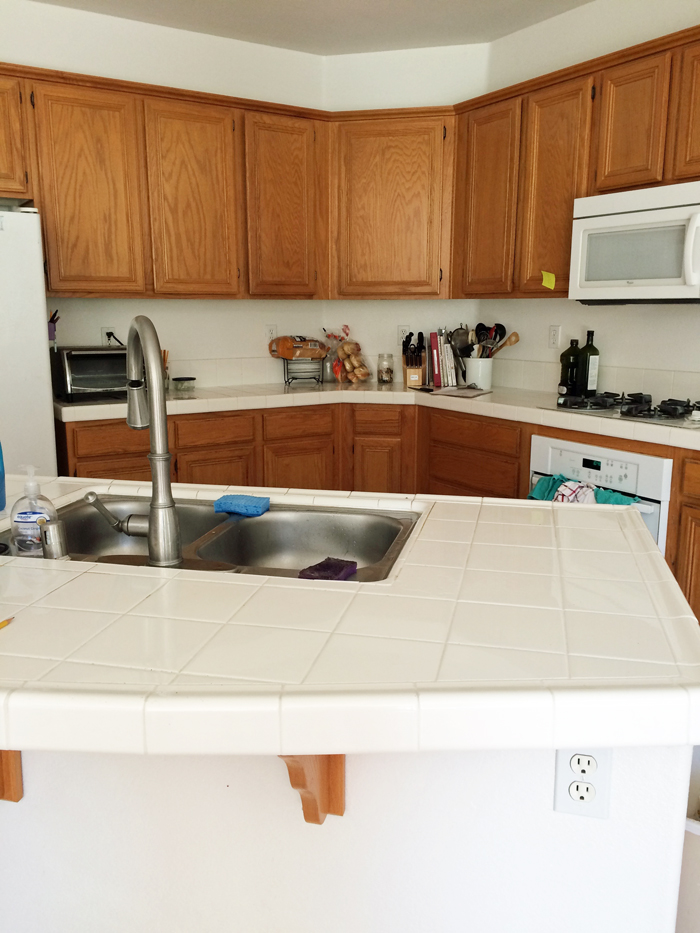 6. A cleaning schedule
Housework is the bane of my homemaking responsibilities.
I have a fair number of plates to spin in a given day or week. Keeping up on the cleaning chores is not my favorite thing.
Truth be told, it's a good thing we rent and have regular maintenance inspections. It keeps me on my toes and prevents me from letting things slide too far.
Having a regular cleaning schedule helps tremendously so that we don't have to dig out too often. We do have to dig out from time to time, but regular PM's (periodic maintenance) does make even those times a lot easier.
You can use a cleaning app like Motivated Moms to keep yourself on track. It really is amazing. 
I've been using the MOMO app for years now and it's my favorite thing ever. I can program the tasks to suit our household and the season of life we're in.
I can share the app among devices and easily delegate to other members in the family. Brilliant!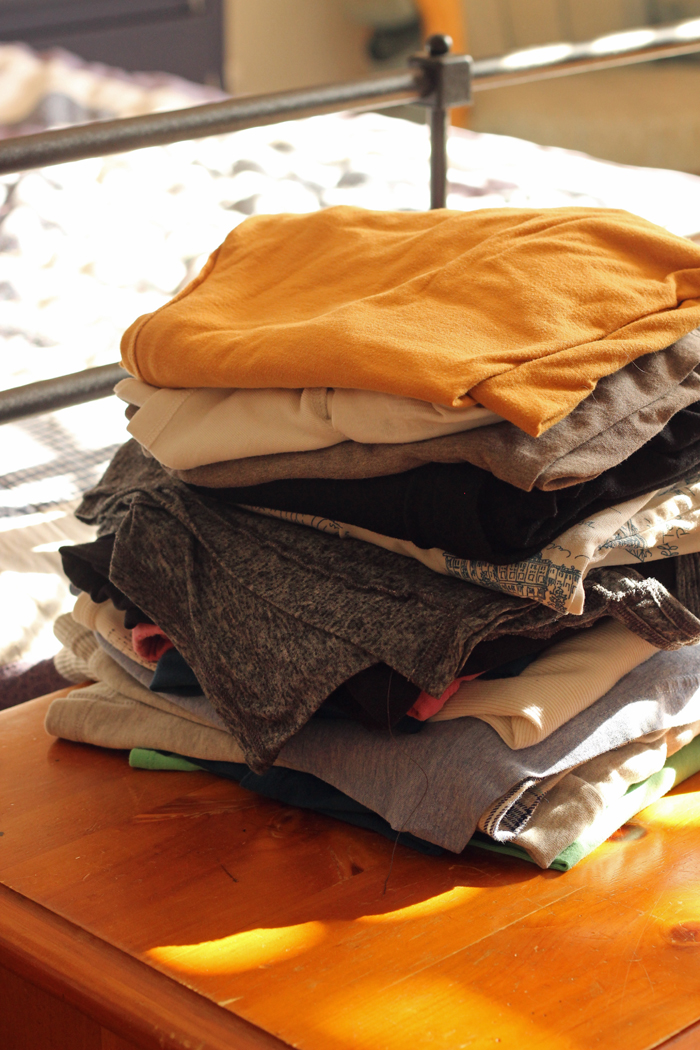 7. Get organized with daily and weekly routines
Daily and weekly routines add rhythm to the week, but also help get the jobs done — when you plan your routines well.
Now that my kids are 11, 13, 16, 18, 19, and 23, I miss the days when our routine was pretty, well, routine. Days followed a certain pattern: breakfast, stories, play, lunch, outside, naps, etc.
Weeks had routines as well. We baked on Mondays, went to library story time on Tuesday, played at the park on Wednesday, etc.
Even when you have big kids, routines are important. At least for mom!
I have had to create different routines to replace the old ones, like a laundry schedule and a kitchen chores schedule and a house chores schedule. And it works!
Getting our routines out on paper gives me a blueprint for how I work through the day. I love the freedom this frees up in my brain!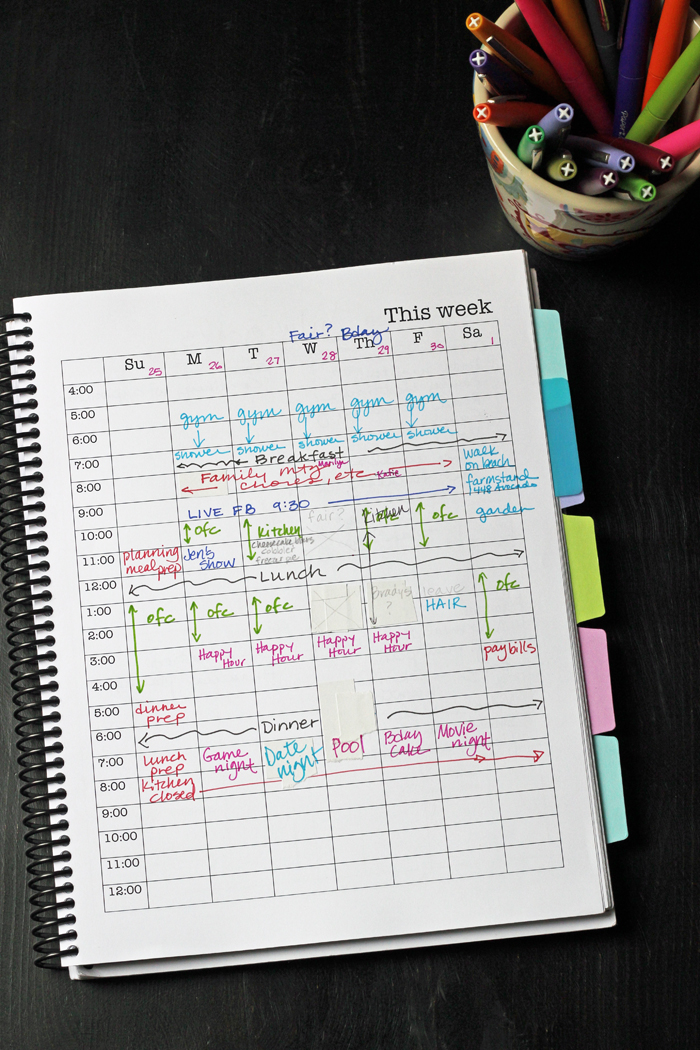 Even moreso, I love a personal planner to help me track the week and all the things I need to do. You can learn more about my planner here. If you want to get organized, this is your way to fast track the process.
What's your favorite way to get organized?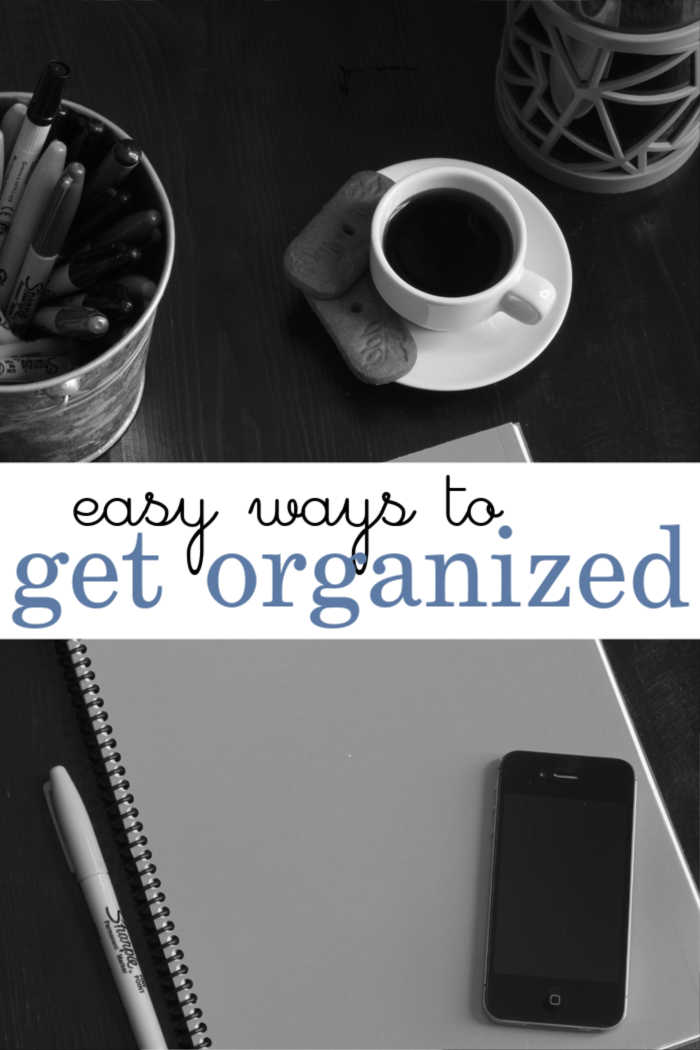 This post was originally published on October 8, 2019. It has been updated for content and clarity on June 9. 2020.