Be Prepared for an Emergency
As an Amazon Associate I earn from qualifying purchases. For more details, please see our disclosure policy.
It's in the best interests of your family to be prepared for an emergency or natural disaster. Follow these tips to help you get started.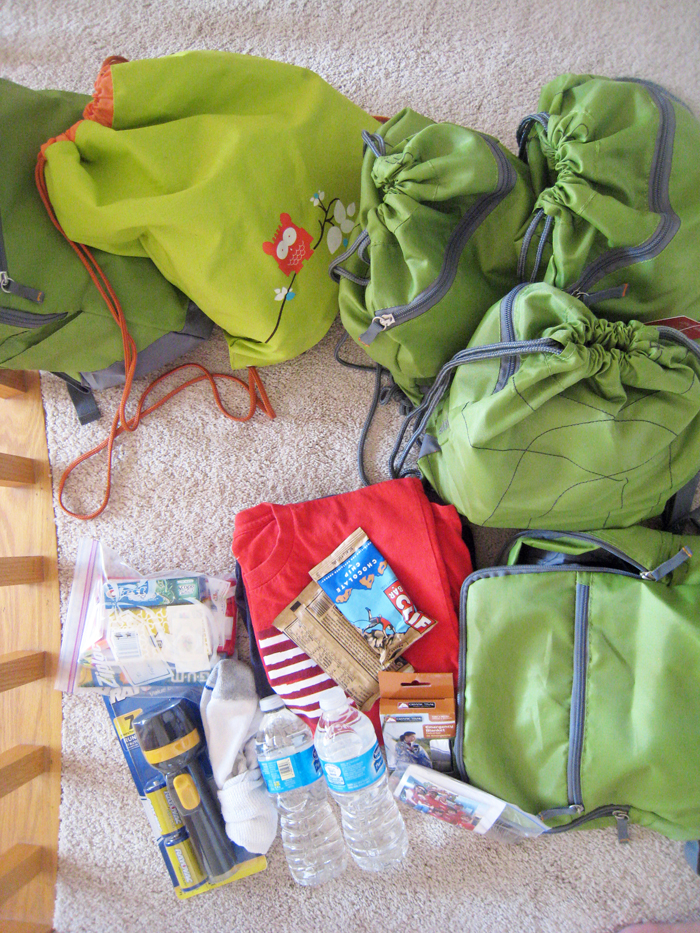 Be Prepared for an Emergency
No one plans to have a hurricane come through or for a wildfire to take their home. Unfortunately, it's one of life's bitter surprises. However, we are not lost at the whim of Mother Nature. There are things that we can do to be prepared for emergencies and natural disasters.
Want to get your family equipped just in case? Follow these tips to get started and be prepared:
1. Do some research.
Where I live, I don't typically need to worry about blizzards and hurricanes, but earthquakes? Yes. And I didn't know this until a few years ago, but our area is a risk zone for tsunami. That never occurred to me as a child. Other disasters we are encouraged to be prepared for include: flooding, terrorism, pandemic influenza, and fire.
Find out what the major risks are in your area and how you should prepare. Emergency preparedness can vary depending on where you live. Your local county or state government should have websites to assist you. San Diego and California both do, as does the Federal Government.
2. Pack 24-Hour Go Bags.
What if your family needs to leave your home in a hurry? Like a real hurry. Be prepared for an evacuation so you can focus on finding all the kids, not clothes that fit. Pack 24-hour go bags and store them somewhere easily accessible, so you can truly grab them and go.
3. Stock up a 3-day supply of food, water, and other supplies.
Could you be stuck at your house for three days and be okay without going to the store? Could you have a disruption of services for up to 2-weeks? Chances are it won't happen, but a little preparation could go a long way if it did.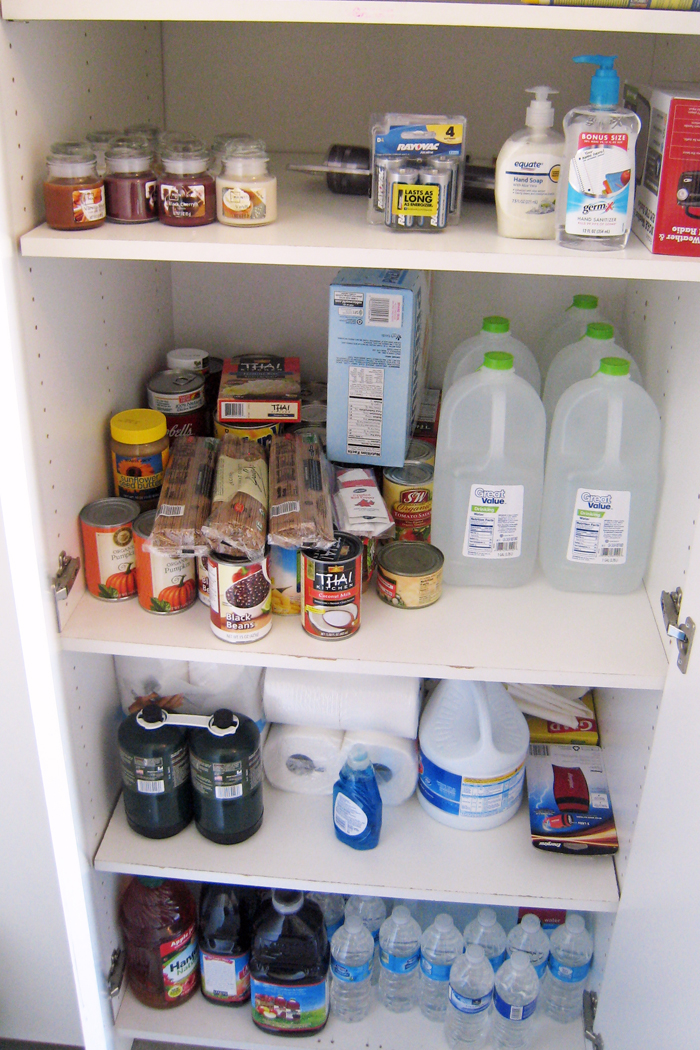 It can be daunting to buy all this stuff at one time, particularly if your budget is already stretched. Consider adding one or two items to your grocery cart each week and store them separately from your regular food. Be sure to protect against varmints, but try not to eat what you're planning to save for a true emergency. If you stick with this, eventually you'll have built up the supply and be prepared adequately. Check out these inexpensive ways to prepare for an emergency.
Take note of expiration dates so that you can rotate your supply before it goes bad.
Of special note: if you or a family member takes medication or needs epi-pens, etc in case of an allergic reaction, talk to your doctor about the best way to secure and store these items so that you can be prepared in case of emergency.
4. Secure your important documents.
Now is a great time to back up your hard-drive and find offsite online storage for important documents. Read Linsey's tips for preparing your digital files from an emergency.
If you haven't already, take an inventory of your valuable possessions. Download this worksheet to get you started. This will help you be prepared if you have to report a loss to an insurance company. If you rent and don't have renter's insurance, consider getting some. A yearly policy is not super expensive.
5. Discuss your emergency plan with your family.
It's great if you build stockpile of stuff, but to really be prepared, your family needs to know what to do. Discuss the possibilities and develop a plan as a family. Find out what you need to do if a disaster strikes while your kids are at school. We don't need to freak the kids out, but equip them.
May an emergency never strike, but if it does, wouldn't you rather be prepared?
What steps have YOU taken to be prepared for an emergency?
Be sure to read the whole series: Organization for Normal People.